I will show you how you can decorate your mantel with easy to make Halloween ghosts.

I've been hanging on to some white curtain sheers forever.
 I knew I could make something out of them eventually and it turns out curtain sheers make awesome white ghosts.
Even though I don't normally decorate my place for Halloween but it was really fun to do this Halloween ghosts and mantel display!
Let's check it all out!
I love using items around the home and repurpose them to decorate for holidays.
Dollar store items, old curtain sheers and black items and candles from the around the home complete this look.
Ghost Garland Supplies:
used curtain sheers or similar gauzy fabric
cotton batten
scissors
number stamp set and black ink pad
elastic bands
black ribbon
small safety pins
Tutorial:
I started with the curtains. I cut mine (raggedly) in rectangles approximately 15 x 20″. You don't need to cut those exact measurements but that was the size that worked with my fabric.
A rectangle shape is better than a circular shape to achieve ragged ghostly edges.
Find the middle of the rectangle (vertically) and with a piece of paper underneath, grab the zero from your stamp collection and stamp in two eyes and a mouth. Don't press too hard to avoid stamp edges.
Stuff a fistful of cotton batten underneath the ghost face and play around with it until you are happy with the head shape. Twist an elastic band around the head.
Attach your ghouly ghosts to black ribbon with safety pins and hang your garland!
I used some vintage looking black lace of course.
Then I draped up a dollar store spiderweb tablecloth above my mantel. I already had nails there from my mirror and architectural salvage pieces.
The ghosts look great with my antique mirror.
Add some white pumpkin boos and black books and candles from around your home.
I hope I've inspired you today!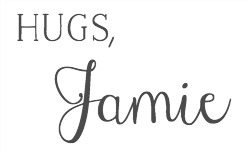 Check out all my Fall Posts:
FALL