Halloween Lantern Garland
My DIY halloween lantern garland is visually stunning, and easy to make!
Last week I showed you the mantel I decorated for Halloween. I'm not a huge Halloween decorator but my new mantel has me obsessed with decorating it so I made a Halloween lantern garland!
On Instagram I mentioned how I filled that big no. 5 crock and how I emptied it. You'll have to read the comments to find out, it's pretty funny.
I made these 'lanterns' out of gift bags and I didn't want to add them to the top of the mantel as I loved all the white black wax dripped pumpkins there, so I decided to make them into a Halloween garland.
It's really easy so let me show you how I made this classic black and white Halloween lantern garland.
So here is a close-up of that cute little lantern garland.
I used silhouette images of crows and bats and I have one printable PDF file for you below in the tutorial list!
Disclosure: This post may contain affiliate links. Please read my disclosure policy.
Supplies:
cutting board
rotary cutter or exact0 knife (*affiliate link)
tape
twine
Tutorial:
You can download and print a bat silhouette at the bottom of this post.
Cut out the image and tape down the stencil you've just created to the black gift bag. Using a fabric cutter (great for round edges). Put a small cutting board in bag to make sure it only cuts one side.
Cut a piece of vellum to a little bit smaller than the flattened bag.
Slip vellum into bag and tape at top on the inside.
5. Add two battery votives to each bag.
6. Tie bags with twine to a long twine to make the garland. Two large candles held the twine on top of the mantel.
These black votives actually flicker so they seem like real lanterns. They would also look really nice lining a walkway to the front door.
I was planning on taking photos of these lanterns lined up my walkway but it was been raining so hard here that it never happened. This garland is much cuter anyway.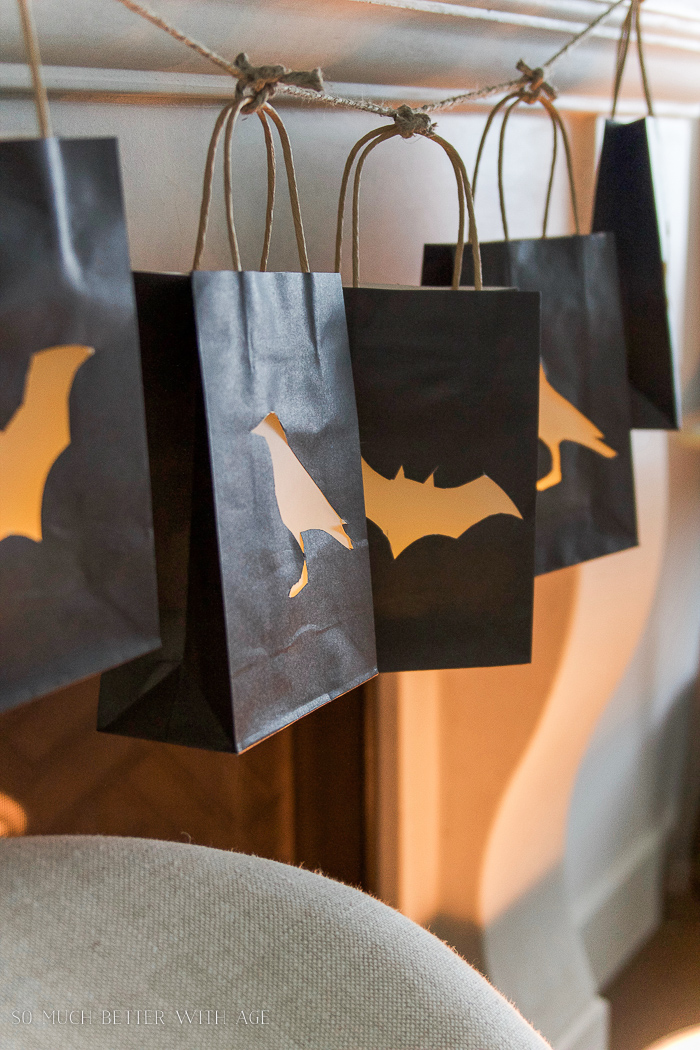 I love the black ostrich feathers on this mantel. It just adds so much texture.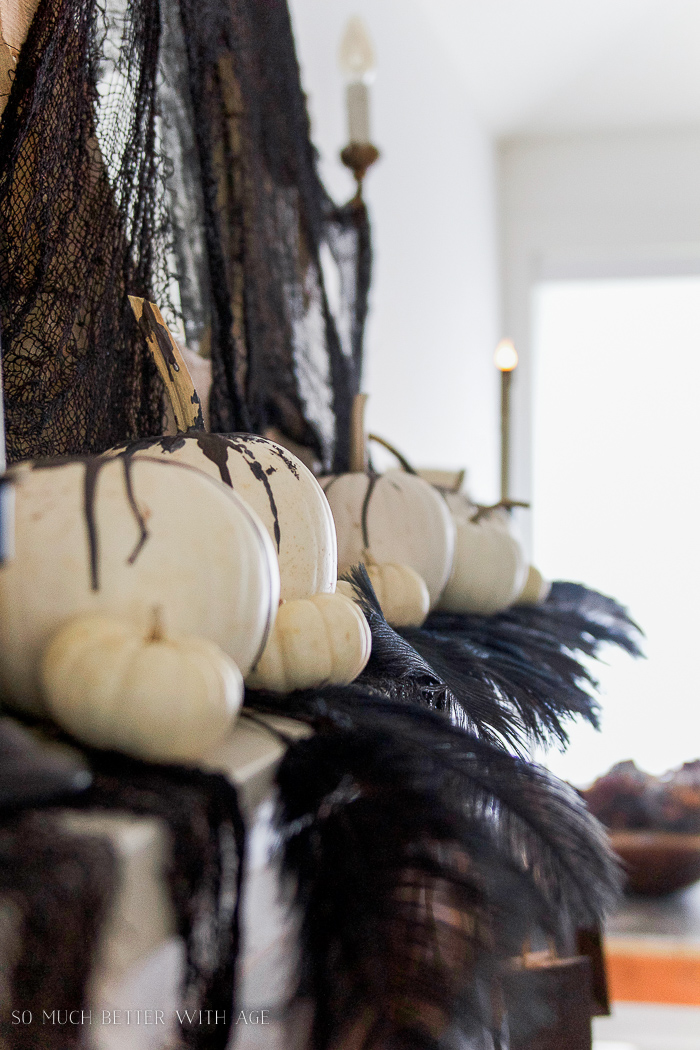 Hope you feel inspired to make your own Halloween lanterns for a garland or just lining your front door walkway!
printable:
To download this printable, subscribe to my newsletter.
If you are already a subscriber, you'll have access to the printable in your inbox.
Video:
Be sure to watch my short video on this Halloween decor!
Make sure to pin it for later!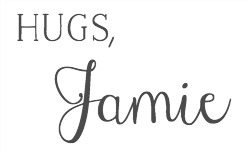 Click in Case You Missed:
Tarantula Halloween Printables
SaveSave