After being on the waitlist I was finally accepted to Heather Bullard's Academy in France!
I've been following Heather Bullard for years. In fact, I saw her in her booth at the Farm Chicks show I went to probably about four or five years ago now.
She has gorgeous French design aesthetic and creativity and I've always looked up to her.
So you can imagine how excited I was when she announced The Academy – A Creative and Editorial Styling Event.
I jumped at the chance to go but it wasn't the right time and then it was fully booked.
I immediately sent her an email and said please, please, please put me on a wait list.
She was so sweet she did.
I really didn't think it would happen but I was crossing all my fingers and toes.
Then I get an email from her just before Christmas saying a spot has become available and I jumped for joy.
In May of this year, I'll be going to Dordogne, France to attend The Academy!
During this week long event, all students will be staying in a private 13th century French chateau reserved exclusively for us.
Can you imagine?
This is where we'll be staying:
And this is what the week entails:
brocante shopping / lunch in neighboring towns like Eymet, Perigueux, Saint-Emilion / food styling session / preserve and jam making / french market days / lunch by the pool / curating your prop collection / creative styling lectures / diner en blanc / private cooking class at the chateau / editorial styling session
Lectures and sessions entail:
-benefits of creative styling for portfolios, blogs and small businesses,
– the distinct differences between creative and editorial prop styling and how they apply to you aspirations
– elements of a great shot and methods of achieving it
– fine tune your aesthetic to better represent your brand or business
– expectations o fan editorial stylist: concepts, prop hunting and logisitics
– the business side of editorial styling: bookings, invoicing, and networking
– what to include in a styling kit
and much, much more.
I cannot wait to tell you all about it when I'm back.
The best part is, I'm going as a treat to myself for my 40th birthday this year.
Perfect timing, wouldn't you say?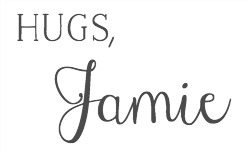 Click to See All My France Posts:
My Trip to France – Heather Bullard's The Academy