I've put together the most epic Holiday Gift Guide ever! I've never done one this big so be sure to check it out and have fun shopping!
Thank you so much for shopping my page! I spent a lot of time curating what I feel are great gifts that I would want and since you follow me perhaps you would love too or someone you know. Have fun!
This post contains affiliate links for your shopping convenience. Click to read my full disclosure policy.
Hostess gifts
1. Holiday tea towel – I love the vintage look of this tea towel
2. Ceramic match striker – I have a few different ones of these at home and they look so pretty with a candle on a small try
3. French 75 candle – smells divine like my favorite drink and the jar is so pretty to use after the candle is done!
4. Half apron – this apron is such a great deal I'm picking one up for myself!
5. Aged iron bow – cute for Christmas decor or anytime of the year. Comes in three different colors.
6. Mind Your Manners tea towel – I love the small font and vintage feel of this tea towel too.
7. Cheese knife set – I love the modern handles on this set.
8. Ornament candle – I think I should put this in the gifts for her category, it's adorable!
9. Marble bowls – so many uses for this little bowls!
10. Waxed pinecones – these are cute to pop in a vase for display
11. Teak cocktail spoons – perfect for jellies on a cheese board
12. Teak spreaders – great for a charcuterie board
13. Brass napkin ring set – I love the organic shape.
14. Bon Appetit tea towel – I have some of these and they are awesome! So thick.

gifts for her
1.Boucle sweater coat – I have this coat and I LOVE it! I get so many compliments on it. It's like wearing a cozy blanket.
2. Sherpa coat – I've been eyeing this coat for awhile. It looks so cozy!
3. Bath salts – I love this brand and this winter smell is amazing!
4. Softspun top – my favorite top I always wear around the house
5. Green sweater – I love the color of this soft knitted sweater
6. Caudalie gift set – my favorite skincare brand. I use the elixir spray twice a day. It has the best light scent!
7. French gold coin necklace – I'm really into delicate necklaces at the moment. Love this one!
8. Softspun joggers – the coziest! I have two pairs because I live in them at home!
9. Crossbody bag – I have two bags same color from the same brand. I can never have enough!
10. Hammered ring – I only wear my wedding and engagement ring but this one looks really cool!
11. Honeycomb necklace – love this simple necklace.
12. Flannel PJ set – this flannel set even comes with a sleep mask!
13. Farmacy Honeymoon Glow – this has such great reviews I want this for Christmas!
14. Black leather shoes – I love flats and there are so many good reviews on these ones. I want them!
15. Locket necklace – I have a locket necklace similar to this one that I've had since I was a baby.
16. Sherpa lined robe – this robe could definitely make it to my Christmas list.

gifts for the home decor lover
1. Atticus bust sculpture 2. Mixing bowls 3. Bleached wood vases
4. Faux book boxes 5. Board with cloche 6. Essential oil diffuser
7. USB lamp 8. Seagrass basket 9. Small round board
10. Vintage champagne bucket 11. Wool merino throw 12. Marble & brass tiered stand
I have a lot more home decor gift ideas in this Shop the Post below!

13. Antiqued ceramic vase 14. Faux fur ruched pillows 15. Wood basket
16. Speckled knot 17. Faux fur ruched throw 18. Serving bowl
19. Pottery vase 20. Staub covered baker 21. Bronzed laurel swag
22. Ridged copper votive 23. Frayed linen runner
I have a lot more home decor gift ideas in this Shop the Post below!

gifts for him
1. Record player – Aaron has quite the collection of record players and nothing is better than a good vintage looking one.
2. Decanter – Aaron loves keeping his liquor in decanters and this one is beautiful.
3. Square ice cube tray – Aaron loves his whiskey!
4. Commuter zipper pouch – like a purse but for a dude!
5. Steak knives – he's always saying we need better steak knives.
6. Technology organizer – Aaron's traveling now for work so this would be the perfect gift!
7. Toiletry bag – essential for every man.
8. Velvet napper – okay this is totally for me but this looks so chunky that it would be good for a guy, right?
9. Gluten-free waffle mix – love that this is gluten-free!
10. Cocktail bar set – a good cocktail set that also looks good is essential for every bar (and party!)
11. Chef's knife – Aaron loves to cook and I've been wanting to get him a good chef's knife for awhile. This one has great reviews!
12. Belgian waffle maker – Aaron loves making waffles on the weekend and the kids can't wait! This would help so we're not waiting for him to cook one waffle at a time.

favorite design books
1. Architectural Digest at 100 2. Abode 3. Down to Earth
4. Houses: Atelier AM 5. Travel Home: Design with a Global Spirit 6. Interiors: Atelier AM
7. Pacific Natural 8. Kinfolk Home 9. This is Home: The Art of Simple Living
10. The Nature of Home 11. Joseph Dirand: Interior 12. Nancy Braithwaite: Simplicity
favorite blogger books
1.French Vintage Decor 2. Paris in Bloom 3. A Touch of Farmhouse Charm
4. Cozy White Cottage 5. French Country Cottage 6. Cozy Minimalist Home
7. The Home Decluttering Diet 8. French Accents 9. Big Style Small Spaces
10. The Gift of Gathering 11. But Where Do I Put the Couch? 12. Amazing Furniture Makeovers
I hope this helps with your shopping this holiday season! I want to thank you for shopping from me as I get a very small commission from every item that you buy from these links. Thank you and happy holidays!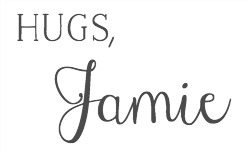 click in case you missed: