During this turbulent time, it's nice to check in and stop to smell the flowers.
My kids are both in Maui right now with their dad and I'm just counting the hours until they are home tonight!! I've been practicing yoga, meditating, trying to keep busy 😬. As I was preparing to self-isolate with them for 14 days upon their return, I kept passing beautiful spring flowers in the grocery store. I didn't think I'd need them but then I thought why not? Now is the time to enjoy the flowers while I'm stuck at home!
It's time for our monthly series on this third Thursday of the month, Simply Home Series, and this month it's all about spring flowers. Be sure to visit my blogger friends at the end of this post – Maison de Cinq, Thistlewood Farms, Tidbits, Seeking Lavender Lane, Shades of Blue Interiors. Our goal is to inspire you and take a break from the news you are constantly bombarded with (of course the news is for good reason!) and be inspired to check in with yourself and make sure that YOU are doing okay. These spring flowers are a sign of beauty, calmness and joy that remind us to take some time to 'stop and smell the flowers' even though we are living in turbulent times.
Be sure to visit my friends at the end of the post to see their spring flower inspirations.
grocery store flowers
Sometimes we only buy flowers when we are having guests over or when there is a celebration. Maybe you feel there has to be a reason to buy flowers. Well I'm telling now you don't need a reason or an occasion. You can buy them for yourself! I'm enjoying these flowers now just because.
And I love buying flowers from the grocery store because they are inexpensive and you can make a beautiful bouquet with just about any type of flower.
colour block arrangement
I love to colour block my flower arrangements by grouping flowers together in the same colour or type.
I found some green hydrangeas and a tulips that were on sale at a good price. I got two bundles of the green hydrangeas and three bundles of tulips.
First, remove the elastic bands and plastic wrap from around your bundles.
Cut the stems down to fit your vase. Cut under running water.
Fill your vase with floral food and water.
I added green hydrangeas first as they were the biggest ones, then in blocks I added the tulips.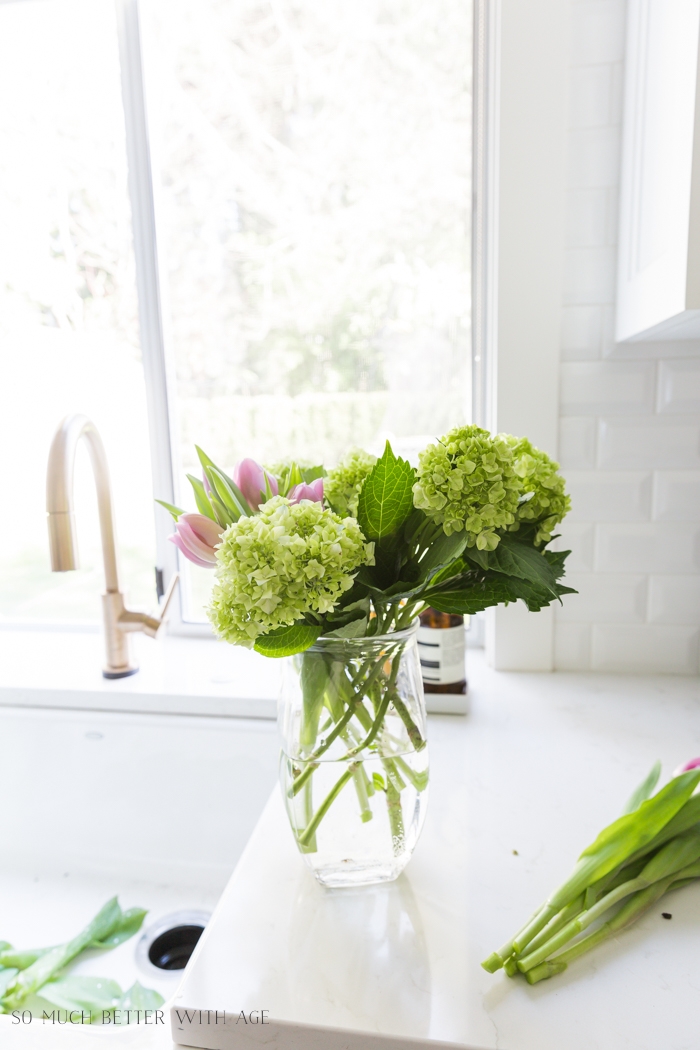 I picked up tulips in two different colours then mixed them up. I took one bunch and stuck it in the vase. I did this again two more times around the hydrangeas.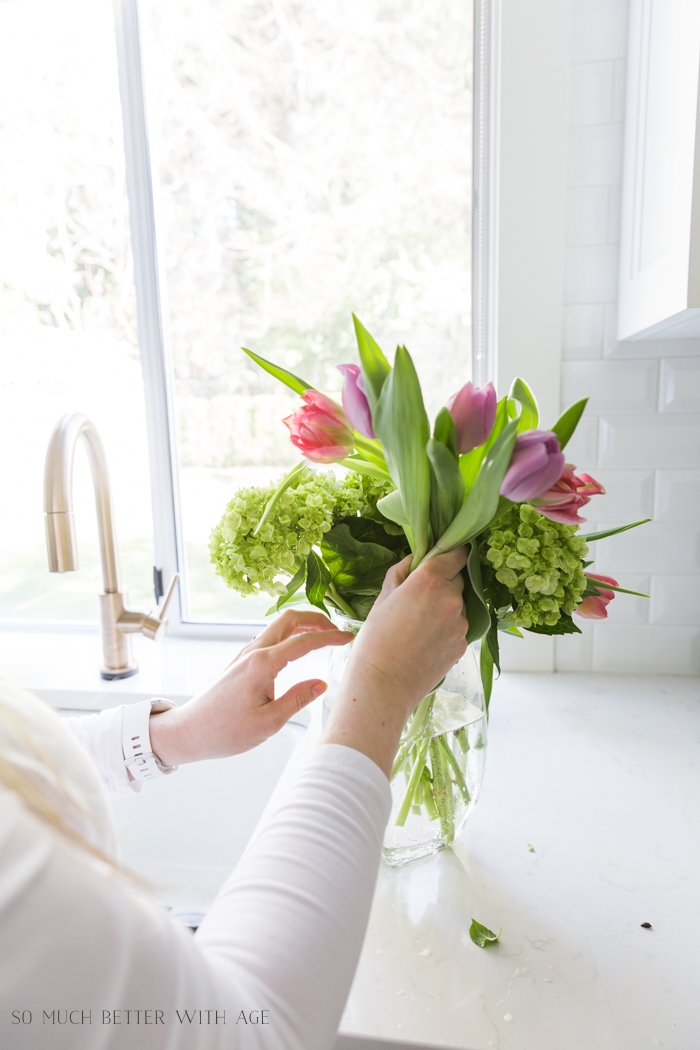 And that's it! I like how the tulips are 'hugged' by the hydrangeas.
I'm sending these flowers to you virtually along with big hugs. I hope you stay safe and well, my friends.
Check out how my friends are sharing their spring flowers today. As a small online business, we truly appreciate you reading our posts!
Make sure to pin it for later!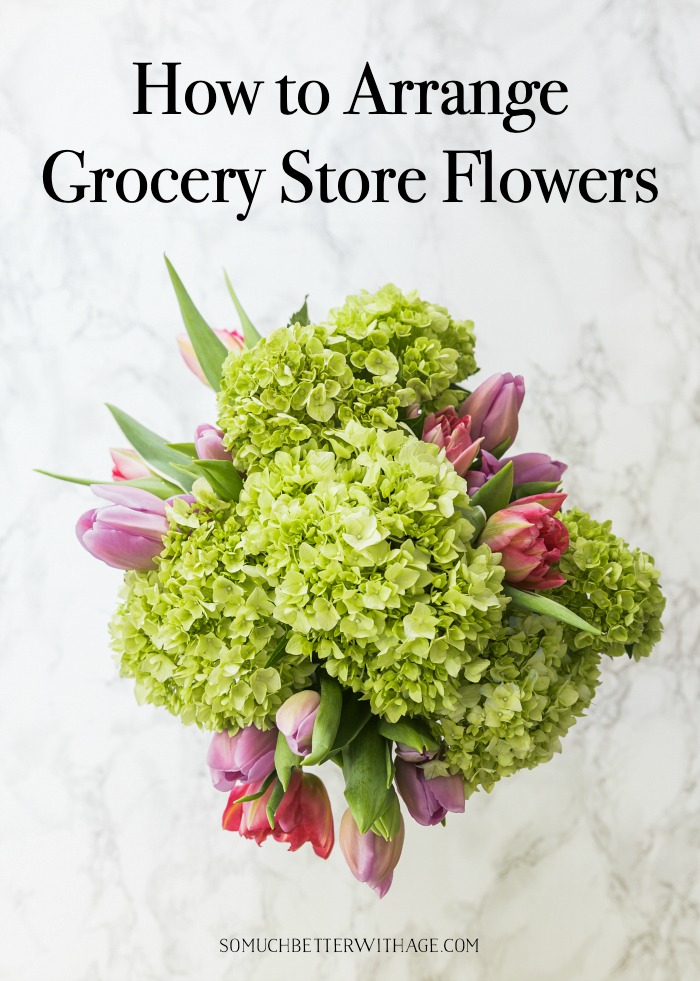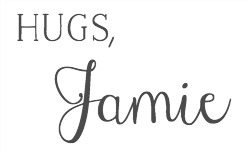 click in case you missed:
How to Cope with Self-Isolation
Things To Do At Home With Kids While Self-Isolating
Thistlewood Farms: How to Decorate with Flowers for Spring
Tidbits: Look Inside these 7 Books on Growing Flower Gardens
Maison de Cinq: Decorating with Flowers on a Budget
Seeking Lavender Lane: Tulips for Spring
Shades of Blue: A Spring Floral Arrangement
So Much Better with Age: How Flowers Bring Joy & Calm