How New Baseboards, Trim and Doors Make a Huge Difference
Today I'm sharing all the trim, baseboard, doors and door handle details in my house.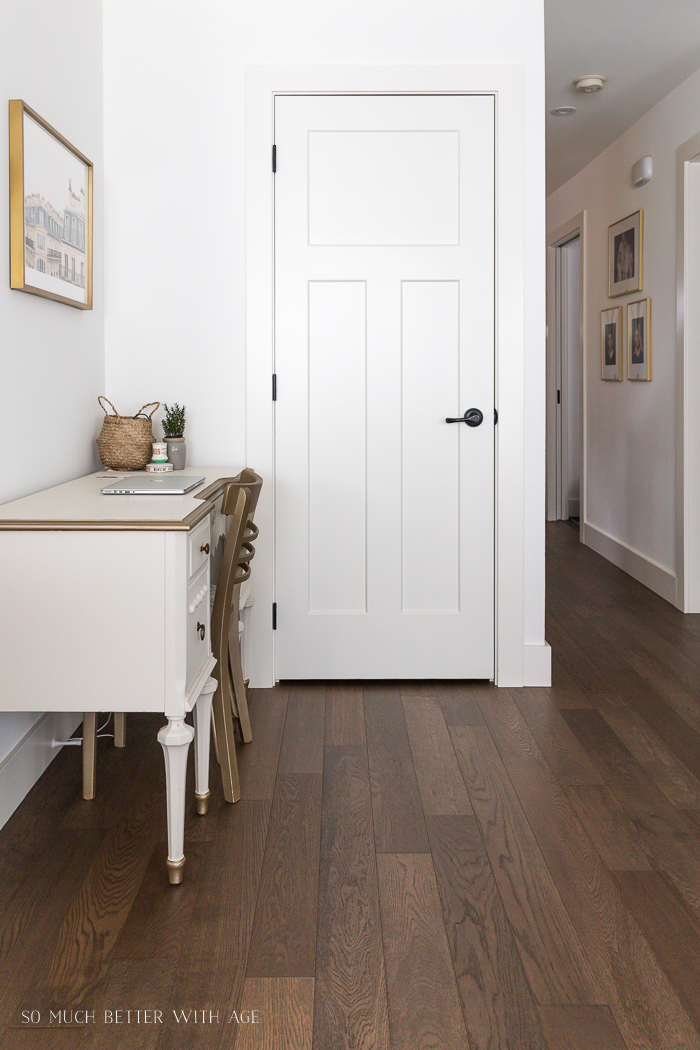 My house is late 80s and I would say one of the biggest upgrades that we made was with the baseboards, trim, doors and railings.
I would say this is on the most look over parts of a home renovation and it's understandable. It doesn't seem like it would make a big impact, it's messy and it can be costly but by showing you my before and after photos I hope you can see the big difference it makes when upgrading your home.
Railings and Bannisters
Here is a photo of the staircase during the renovation. It's a very typical design and a little too much for this small space. I wanted something cleaner looking.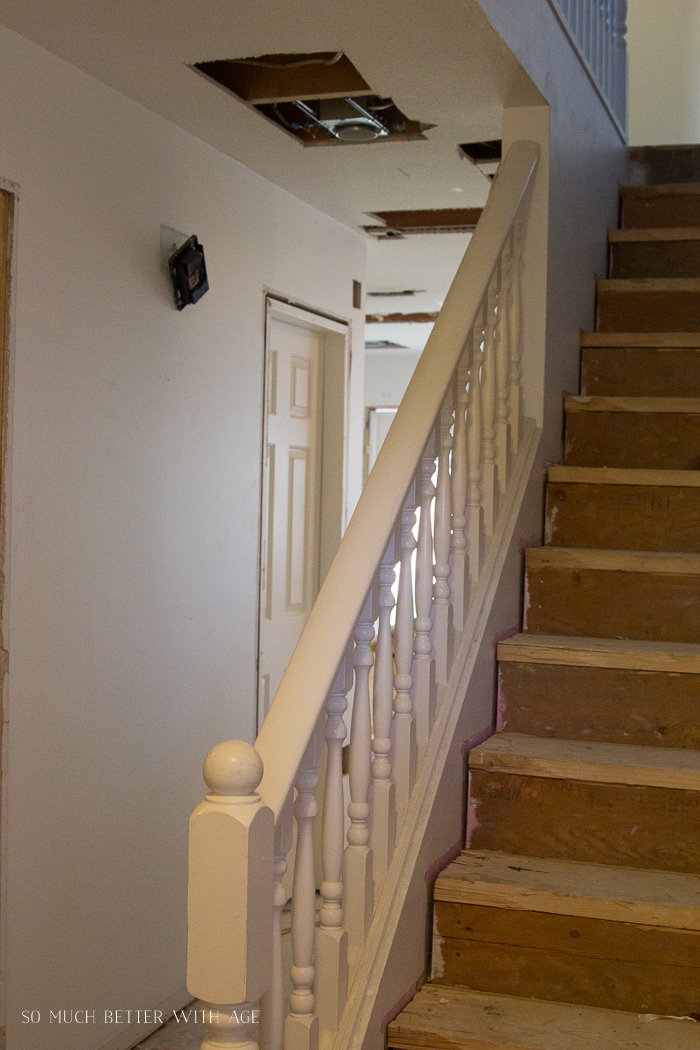 Disclosure: This post may contain affiliate links. Please read my disclosure policy.
You can see the instant upgrade the new railing made to this entire staircase.
(I have engineered wood flooring on the main level and upstairs hallway and office but I opted for carpet for the stairs so no one slipped. You can see my home sources here.)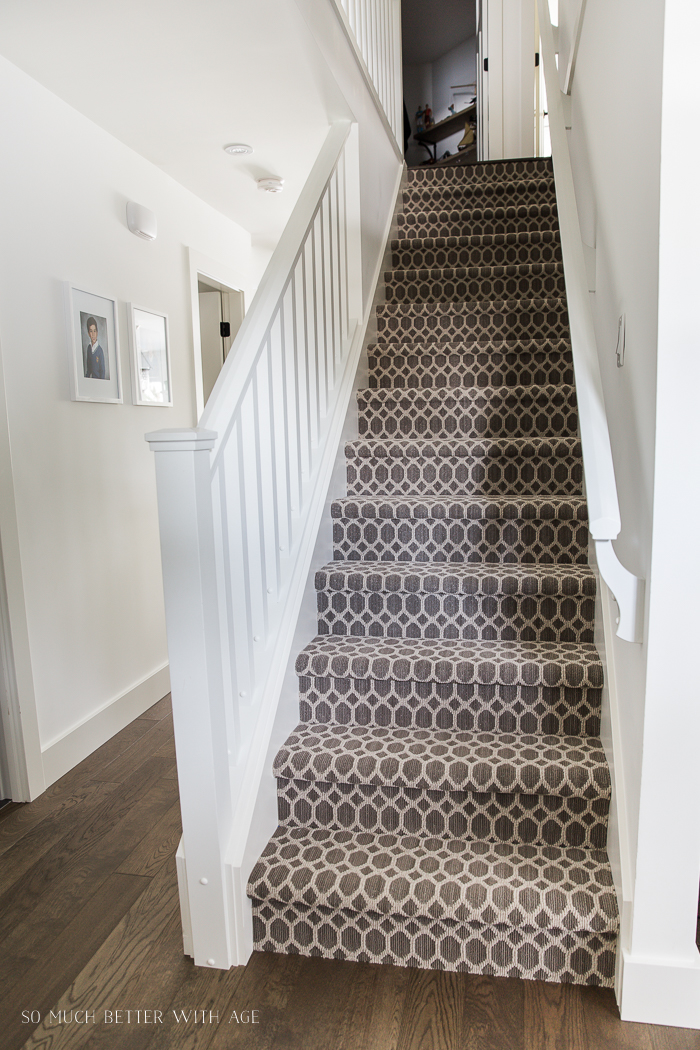 baseboards and door trim
The baseboards and trim were also replaced throughout the house. In the old kitchen photo below, you can see how the usual trim was used. It's small and the profile is too detailed for such a thin trim.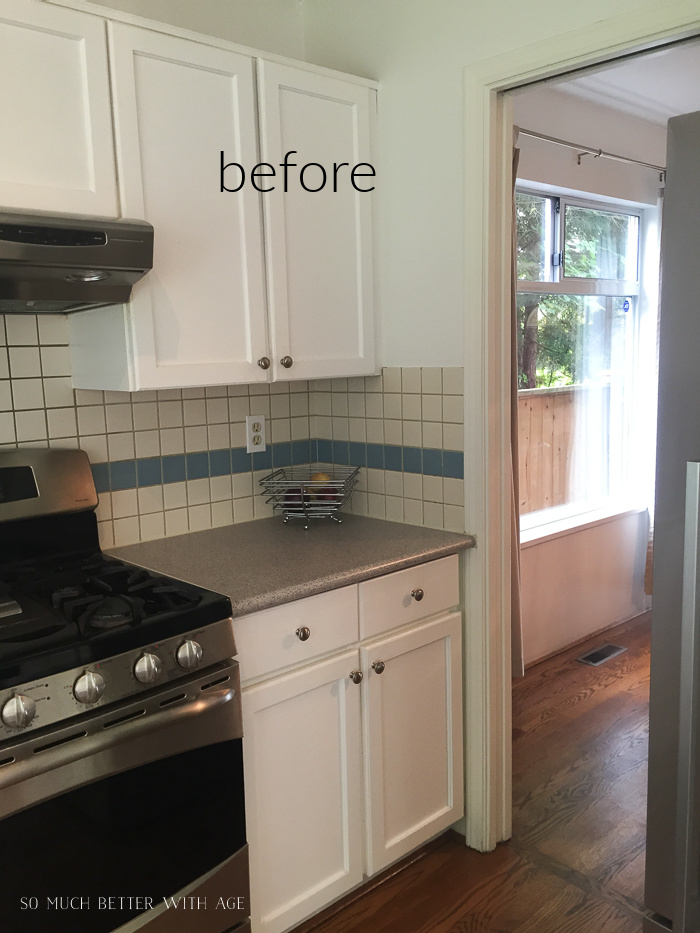 The sleek, bigger baseboards now add an impact to the space at 5.5 inches.
The trim around the door frames and windows are 3.5 inches.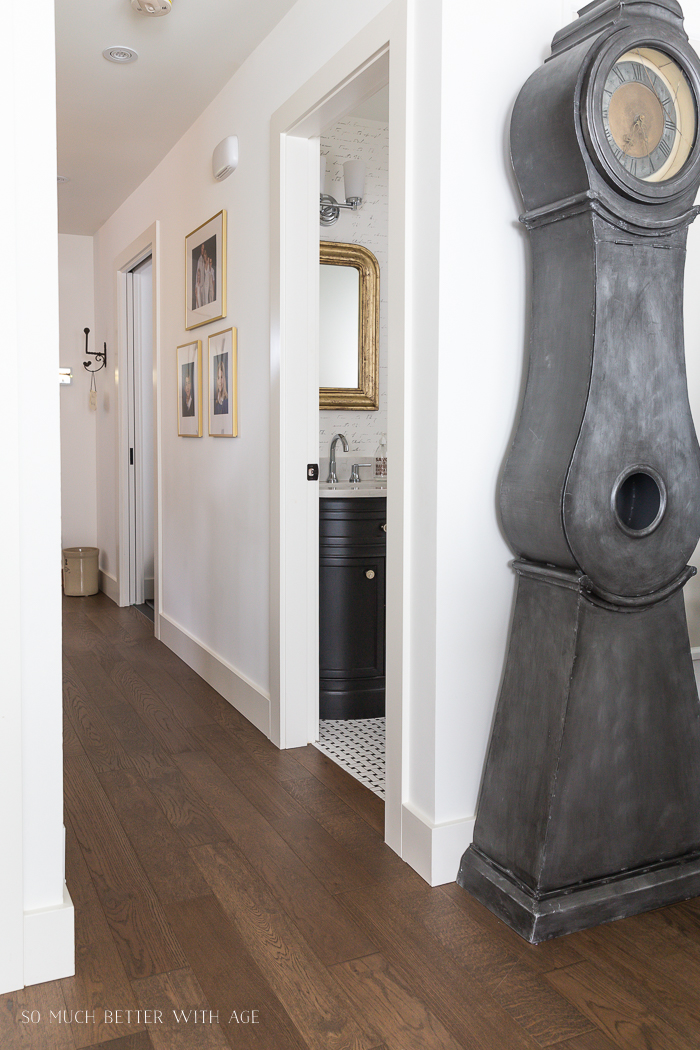 Window Trim
What was really shocking to me was that there was window NO trim previously in our house. I thought this was so odd until I noticed it in other homes too! But now that I've seen it, I can't unsee it, haha.
There's a window sill but not window trim and it makes the window look naked.
Doors and door handles
This bathroom was so sad with or without trim but look at what a difference a new door and glass doorknob makes!
I wanted the powder room to have a special glass doorknob as our 100-year-old character home I previously owned had one on every bathroom as well.
I couldn't find the exact doorknob online but this glass doorknob is similar.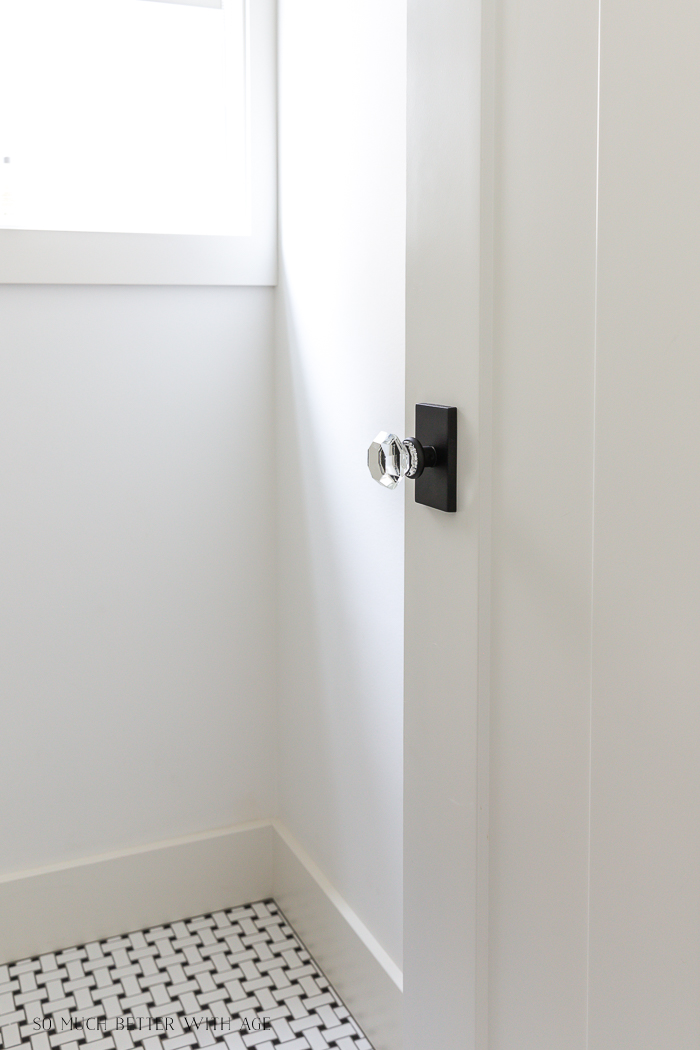 I chose black lever handles for the other interior doors. All the door handles are from Emtek. I couldn't find the exact one but the Spencer lever profile from Emtek looks most similar.
We made big changes to the front door too. I picked out a beautiful wooden door and had it painted ?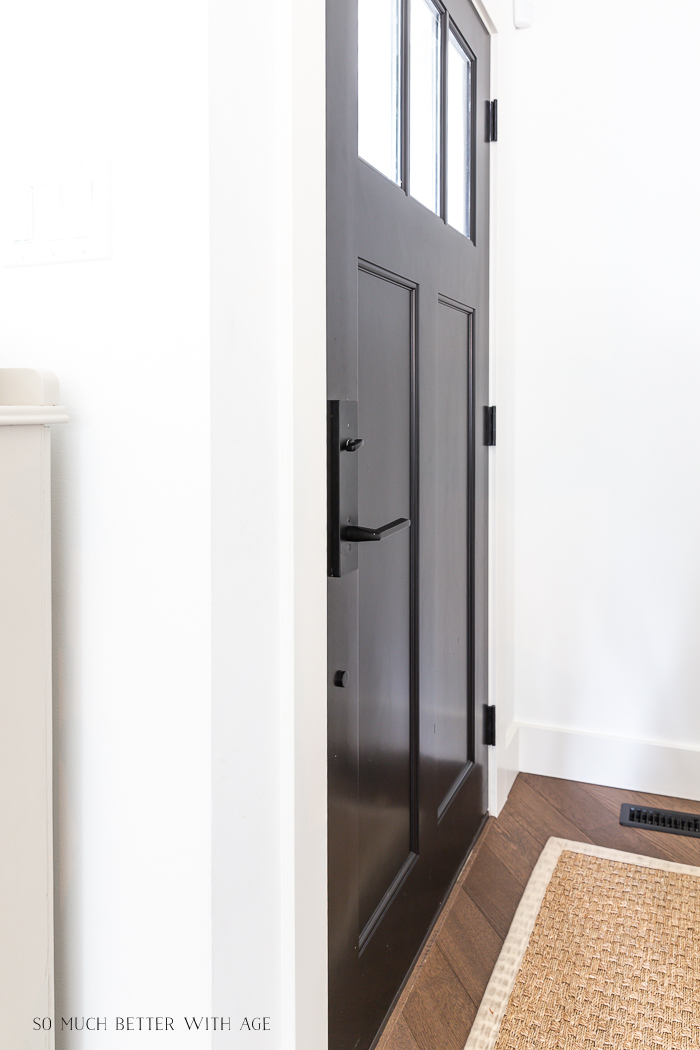 This is the door that leads to our garage that has been completely organized as a storage/workroom.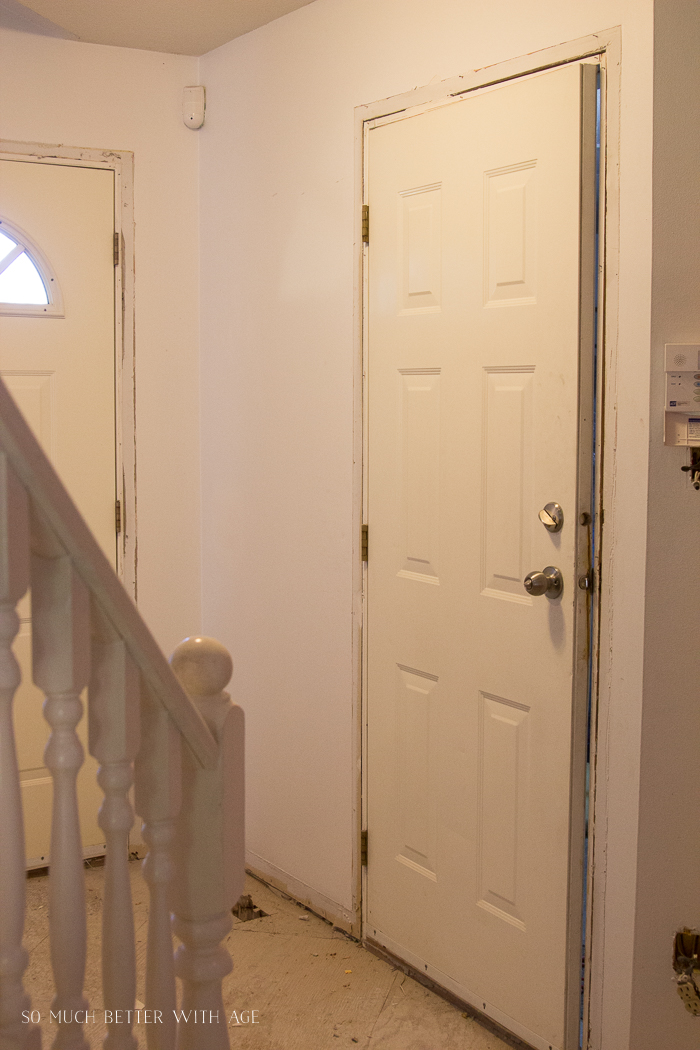 The front door matches the interior doors of our house. Instead of the panel at the top there are three glass panels.
Another thing we added was removing the bifold doors in each bedroom with the same interior door and added closet organizers. I'm trying to track down before photos and will add them here when I do!
French Doors and Custom Roller Blinds
The back doors that were in the once family room now dining room were replaced with beautiful French doors.
Also, on every window in our house, I added custom roller blinds with a beautiful cream linen-like fabric. I chose a thickness that some light was able to come through (not black out blinds) if I wanted to use them during the day as you can see in the photo below. And it's also just the right thickness where anyone outside can't see inside day or night.
I think these upgrades made a huge impact in my 80s house.
I hope you can see how upgrading your baseboards, trim, doors, handles and railings makes a huge impact in your home.
Sources:
Click here to see all house sources
Make sure to pin it for later!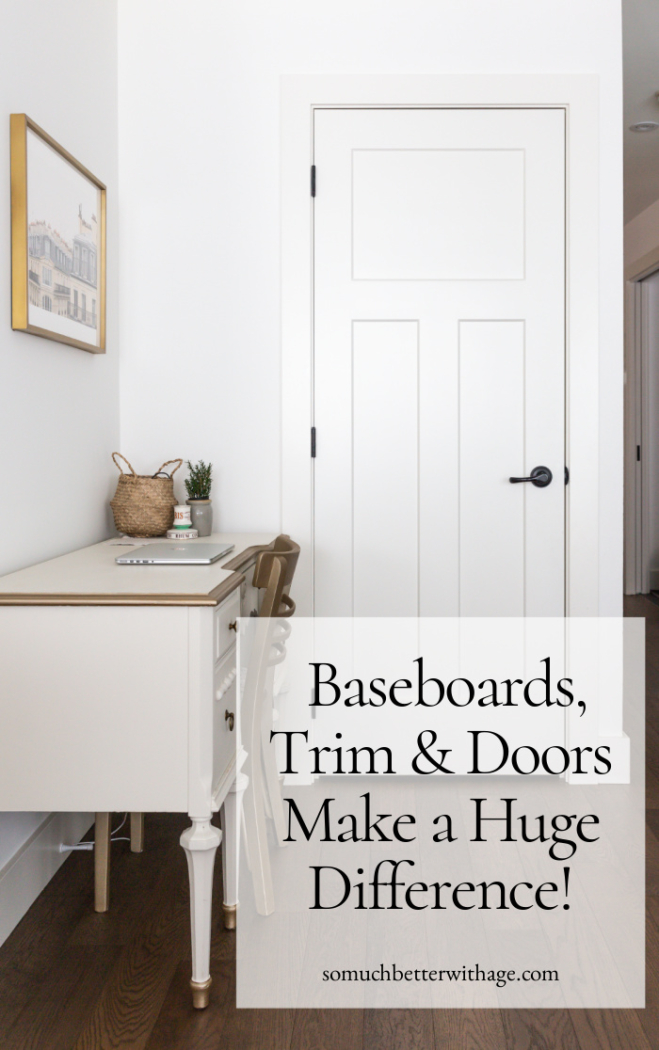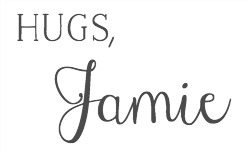 click in case you missed:
How to Install Picture Frame Moulding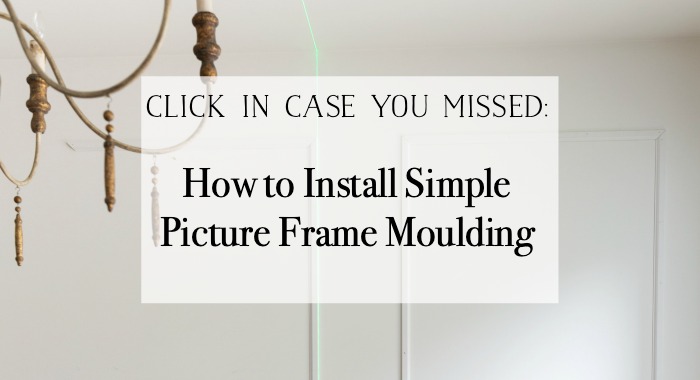 How to Decorate a Long, Narrow Living Room