This tutorial will show you how to take a regular mirror and make it antique looking with a few simple steps.
Today I'm going to show you how to antique a mirror and it's also part of our Trash to Treasure theme that happens every second Friday of the month. We missed last month because three out of four of us in this group went to Atlanta for the Haven Conference. We were sad that Shannon couldn't go this year.
Okay my Trash to Treasure this month is how to take a 'just okay' mirror and make it fabulous by making it look antique.

I have been wanting to antique many mirrors of mine for awhile now. But I wanted a truly antique look, not a look that was just painted.
Enter this product, Amy Howard Antique Mirror Stripper and Solution. I found it online and bought it a long time ago, I just haven't done anything with it until now!
You roll the stripper (step 1) goop on the back of the mirror and the silver stuff lifts up in minutes.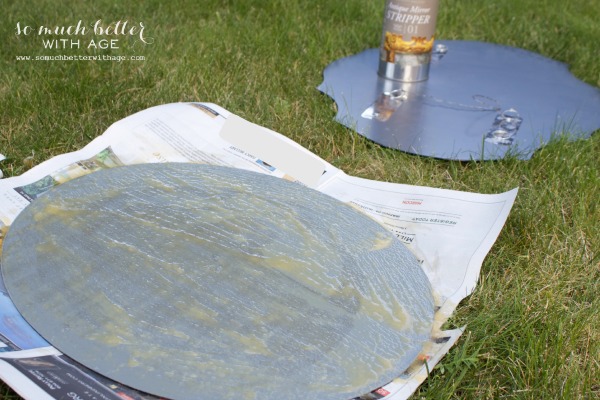 You need to hose it off so its best to do this dirty job outside.
Once you apply the antiquing solution (step 2), you paint the back with black paint and you're done.
I LOVE how it turned out!!
Yep, totally in love.

Click in Case You Missed:
The Ultimate Guide – How to Antique a Mirror
Okay, now you'd better check out my co-hosts!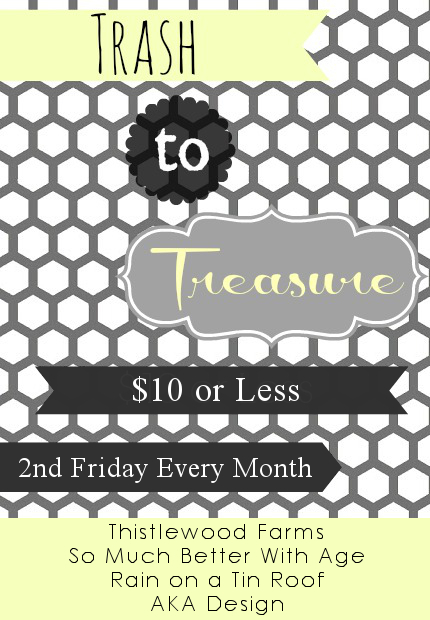 KariAnne from Thistlewood Farms
Jenna from Rain on a Tin Roof
Shannon from AKA Design
SaveSave
SaveSave
SaveSave
SaveSave
SaveSave