How to Boost Your Self-Confidence
I'm so hard on myself.
Does this describe you?
I know this about myself and so do the people close to me. I've dealt with low self-esteem for most of my life. I know the reasons why but it can be extremely hard to change. Most of the time, it's a shift that needs to take place in your mind.
When I took these photos recently of me holding my book, I didn't like them. First, they weren't 'professional' and second, I wasn't at my ideal weight. I had gained weight while writing the book (late night editing + snacks – no exercise = weight gain) and I've always been so hard on myself with keeping at a certain weight. Over the past couple of years, Aaron has taught me that he loves me no matter what and that I should love myself too! Although I'm getting back to being healthier, I'm trying to not worry so much about my weight/size and just be happy with myself right now. Which is so hard to do!!
So I'm forcing myself just to share the photos and that's it. It's just me as I am right now holding my book!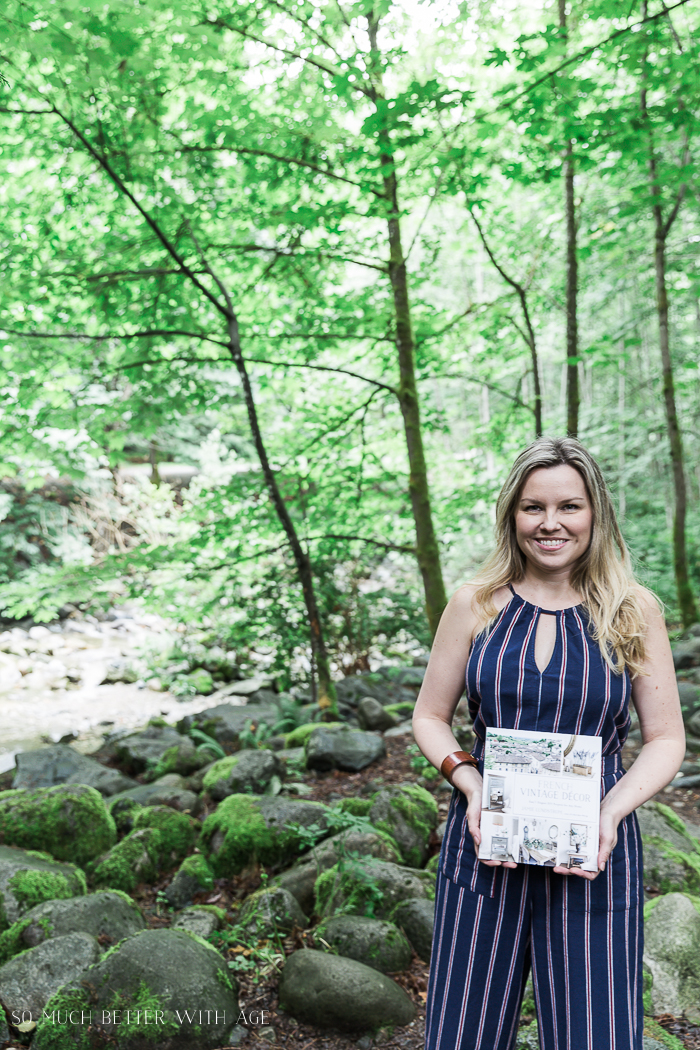 One of the ways I have dealt with my low self-esteem from a very young age was work. I realized quickly that by doing work and helping out around the house, I would get more attention. From there it grew into becoming Martha Stewart as a wife and being an awesome employee. Being a hard worker was my super power. But you can only imagine that constantly working hard will eventually wear a person out. As soon as I start to slow down, people around me wonder what's wrong. It's an exhausting pace to keep up with, people!
This can be the hamster wheel of our thoughts:
 If only x would happen, then I'd be happy.
If only I get so many followers, then I'll feel better about myself.
If only I had a bigger house, I'd feel better about myself. 
If only I could be a certain weight, I'd feel better about myself.
If only I got a book deal, I'd feel better about myself.
Well, I am pretty happy about that last one, but it's not BECAUSE of the book that I'm happier. If it was just that one thing that could make me happy, then I wouldn't need to write this post after my book was done. Really it's a number of factors for boosting your self-confidence and it all starts with love for yourself.
Love and getting rid of the negative self-talk.
Whenever a mean thought starts to happen like 'Jamie, you idiot!' I try to change my thinking to 'well, that was a total flop, at least you tried. It could always be worse'. I'm mostly hard on myself but I can see that when my negative self-talk is at its peak then I can start getting mad at the people I love too. I can see now how this negative self-talk can have a ripple effect.
I am so proud of all of my hard work and this summer I've been slowing down my pace (just a bit) to savour the fun times with my kids and let my body rest. Previously, as soon as I finished a project or hit a milestone, I would just move on to the next one not relishing a bit more in the moment.
It's a learning process and definitely an ongoing one for me but I'm already miles ahead from where I was even just one year ago.
Do you struggle with this too? Share in the comments below.
#IAmSoMuchBetterWithAge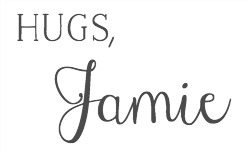 Click to Read More Life Series Posts