A complete way on how to declutter your home and decorate it by finding the style you want and to live with what you love!
Today I'm sharing with you all the ways I've made each one of my homes beautiful and clutter free. And the best part is, you can get started right now!
I'm also participating in an organization blog tour today hosted by Ashley of Modern Glam and Janine of Happy Happy Nester. Be sure to visit all my blogger friends' tours at the end of this post!
I've lived in about 20 different homes in my life. I didn't move a lot growing up (we lived in 4 different homes) but in my 20s, I moved around a lot! I was young enough so I wasn't bothered too much by moving and what I gained was a way to create a beautiful space in each place I lived.
I really valued a beautifully curated space even if the apartment or place I was living in wasn't beautiful.
My life was chaotic and stressful at times. I found peace when my home was organized and cozy and I found it lowered my stress level. Since then I've made it my mission that no matter where I lived, I would create it to be inviting, cozy and beautiful.
Creating a beautiful home doesn't mean expensive. In fact, the reason I started this blog was in an effort to decorate my home inexpensively.
I'm going to share with you the tips I've used in every place I've lived to declutter and decorate it to make it beautiful.
where to begin?
Start by making a 'wish list' of everything you'd like your home to be. Do you want it to be cozy and inviting for entertaining? Do you want to reduce the clutter? Do you want to create a separate place for an office or a play room or an exercise area? Do you need a more organized storage space?
Think of every designated area you'd like to have in your home and list it out, even the obvious ones like your kitchen, living room, bathrooms, bedrooms.
Get a copy of your house floorplan or draw one out yourself.
Sometimes there are under utilized areas in your home that could be transformed into something else. Just because you have a formal dining room and you don't use it, doesn't mean you should keep it that way. Our dining room was once a small family room with a corner fireplace!
get inspired
Start with getting inspired. Pinterest and Instagram is a great place to get inspiration of what you want your home to look like. Create a board with all the rooms you love and you'll soon start to notice a pattern. You can save photos in Instagram by tapping the bookmark image on the bottom right corner.
For myself, the house we currently have is not our forever home. I have a wish list of what I'd like that house to look like. For our current house, I have another wish list of what style/furniture items would be perfect for this house.
Create two different boards (or groups of boards) for everything you'd like your home to be:
1) your ultimate dream home or forever home
2) inspiration for your current home
For example: I'd love to have a house on a lake and a certain style would go beautifully in that imaginary home but not the one I'm living in. So it helps to look at the home you're in and see what would be best for it and pin to those two different groups.
This will make it easy to sort through all your inspiration. You'll be tempted to pin everything that you love and then quickly realize that it's just not financially possible. I get it. The process here is to just look at what you love and then narrow it down to what you could love for your current home!
Time to pull up your sleeves
1. Declutter (KonMari method)
Now that you have an idea of what you'd like your home too look like, it's time to declutter. Maybe your home is full of home decor items you don't like or piles of stuff that no longer serve you. Take away the obvious clutter and donate or sell. You'll want to keep items you love!
What if I don't like anything?? You could get rid of it all and then your house would be empty. You don't want that, right? 😆 Start by keeping the big pieces and some things that you sorta like. And once you get rid of items you really dislike, you might like those items in the space for now.
There's a balance we have to have about being grateful for the items we have and slowly wanting to change your style. If I could wave a magic wand, I would change my home probably weekly! But that's not realistic or ideal. It doesn't teach us (or our children) anything, right?
You mind find that you are rearranging the furniture as you go, that's good! You might find that some of the decor items work well in another space or out of the house completely.
This is a big task so go at it room by room. Pack up and designate items that you're going to donate and ones you're going to sell. And then determine to do just that – donate and sell and to not hold on to all that extra stuff!
2. Clean
A clean house is a beautiful house! I'm always surprised at how a place can look transformed just by a good cleaning. Do a good deep clean and put everything in its place.
There was a period where I did spend TOO MUCH time cleaning and that's not helpful either. You need balance. It's okay to have your house get messy from time to time and to give yourself grace. But in general, I find that a tidy home is comforting and beautiful.
What if I don't like any of my furniture or decor?
The reason why I started my blog was to decorate my home beautifully but also inexpensively. There are so many ways to get the beautiful home you crave! I love a beautiful and cozy home and that's why I love incorporating hygge style.
1. Start by investing in a few nice home decor pieces
These pieces don't have to be expensive, they just have to be what you love. Start with a few items and make sure not to buy too much. Decorating your home is a marathon, not a sprint!
Woods and natural items add texture and warmth to a room.
2. Search Craigslist & Facebooks groups for good second hand furniture
It's amazing what kind of stuff people sell! Check Facebook groups daily to see if there are barely used items that would work with your home. Make sure to ask for measurements. And remember, you are not just buying second-hand just to replace something you don't love for something you don't really love again. Make sure it's something you LOVE and works with your home and your Pinterest inspiration/style ideas.
Check out how to search for Facebook groups in this post here on how to empty a storage unit.
3. Paint furniture
You can paint furniture that you have that you might just donate later on. Check out all my tips on these posts:
5. Save up! Money for gifts to put towards items you want
For birthday gifts and Christmas, if I'm saving for an item or items that I really want I'll ask for gift cards to that specific home decor store or cash to put towards it. One year I asked for the flatware I have from Pottery Barn and saved up for a whole collection. This year I invested in some gorgeous new pillows and a thick, cozy throw blanket.
remember this goal
Your goal isn't just to replace stuff you don't love with stuff you do love. Your goal is to reduce the clutter (like a lot of it!) then add a few home decor items that you absolutely love. The older I get, the more I like negative space (space all around each object). The cluttered look gives me anxiety and also takes up time and energy maintaining it all (um..I hate dusting!).
By doing this, you'll have a house that you love that is beautiful and clutter free.
I hope you found this helpful on how to declutter and decorate your home right now using KonMari and hygge methods.
Now be sure to visit all my blogger friends below for their helpful organization tips.
Make sure to pin it for later!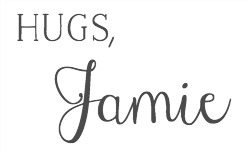 click in case you missed:
How to Sell Everything in a Storage Unit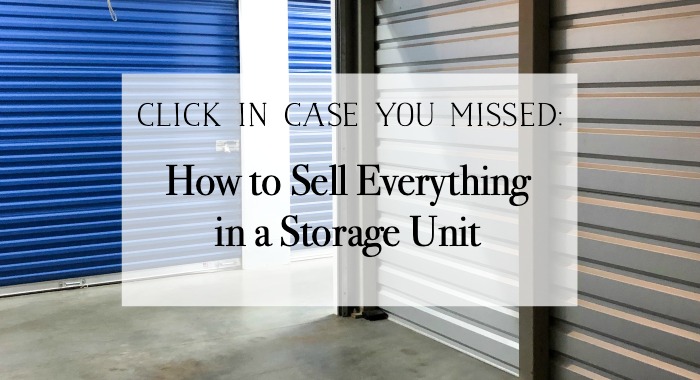 Becoming a Minimalist But Keeping Some Collections
9 Tips For Kitchen Organization – Happy Happy Nester || Bathroom Organization Ideas – Lolly Jane // Textured Polka Dot Utensil Holder – Craftberry Bush // Turn a Closet into a Pantry – Tatertots & Jello
Organizing Your Party Planning – My 100 Year Old Home // Organizing Laundry Supplies – Zevy Joy // Spice Drawer Organization – Finding Lovely // How to Declutter and Decorate a Beautiful Home – So Much Better With Age
How To Organize Kitchen Drawers – Modern Glam // How I Keep My Home Organized – My Sweet Savannah // Whole Home Organization Ideas to Declutter Your Life – Grace In My Space // Medicine Cabinet Organization Ideas and Tips – Twelve On Main
10 Week Organizing Challenge – The Happy House // Fridge Organization and Storage – Inspiration for Moms // How to Organize Your Pantry – The Handmade Home // A Budget Friendly Linen Closet Makeover – The Tattered Pew
Mudroom Lockers Organization – Two Twenty One // Small Pantry Organization Ideas – The DIY Mommy // How to Organize Kids' Rooms – Cassie Bustamante // 5 Easy Steps To Create An Organized Junk Drawer – She Gave It A Go // Organizing Tips for Traveling with Kids – Pink Peppermint Designs