I'm sharing a course on how I was able to find more time during the day from my good friend Sarah of She Holds Dearly.
Wouldn't you love more time? Who wouldn't, right? Today's life is so fast paced that there is barely enough time to breathe. 2017 went by in a blink of an eye for me because of the book writing and juggling life at the same time. I think it's the number one struggle we all deal with.
You may or may not know this about me but I LOVE self-help books and taking online courses for myself and for my blog. I've always been intrigued on how to improve myself and just get better at life! It's always a struggle it seems and there are so many books and courses to navigate that it can be overwhelming. A lot of them can not be worth your time too so it's always a risk when purchasing them. I came across this course from my friend Sarah of She Holds Dearly and I bought the course before I really knew much about her and her blog. As a blogger, we are sometimes given books or courses or products for free and we have to disclose to you, the reader, that that has been done. In this case, Sarah never reached out to me ahead of time, I just bought her course online and after taking it I emailed her saying how amazing it was and how amazing she is! I was so happy I got to meet her last year at Haven. She also lives only a few hours away from me but we both had to travel across the country to meet 😉
I also must add that even if you are not interested in her course, her blog is amazing with lots of vintage goodness that I know you'll love!!
Sarah survived cancer as a child and has made it lifelong goal to her manage time so as to not waste it and live life to the fullest. I think the biggest thing about time management books/courses is that the author is always trying to find a way to cram as many things into a day by the minute but they don't account for life happenings such as crisis or illness or other typical life moments. Sarah has become a pro at how to manage a day plus account for life issues such as toxic relationships and crises, managing children but also not losing out on all the precious moments in life (did I mention she also homeschools her children?!)  It's the one course I think everyone should take and I've found it so helpful in managing my own life with her tips and advice and worksheets.
Finding Time to Hold Dearly
Sarah's Finding Time to Hold Dearly online course now includes three mini versions so if the full course doesn't pertain to a lot of your life, you can just pick the mini courses that are tailored for your needs.
It's only available twice a year and right now it's only available until January 21st.
She shows you step-by-step how to simplify your life in order to find more time (30 hours a week or more isn't unusual!). Here are a few subjects that are covered in the course:
discovering your essential priorities
dealing with toxic relationships
planning a daily schedule that involves the whole family!
motivating your kids
decluttering your house
cutting down on errands
writing one, final meal plan
grocery shopping once a month
prioritizing your health
how to recover when things are going sideways
and so much more!
This post contains affiliate links for your shopping convenience. Click to read my full disclosure policy.
Click the image below to find out more:
I know you will love this course like I did. I'd love to know if you take it and your thoughts too!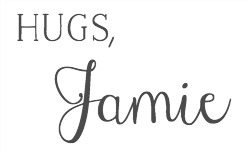 SaveSave
SaveSave
SaveSave