How to Find Your Own Unique Decorating Style
YOU CAN FIND YOUR OWN UNIQUE DECORATING IN JUST FOUR STEPS! I DO THIS WITH MY CLIENTS AND IT WORKS!
After I wrote my post last week on how to achieve a European decorating style, I got a lot of emails and messages about how to go about finding your own style. I've named my style 'European Classic' because I have a blog and for people to find my certain style, they need words to search for.
But you can create your own unique style all on your own. All you need is one week and to follow my four-step process! Then you can name it whatever you'd like 😉
For as long as I can remember, I've never really liked trendy furniture. I filled my first apartment with a mix of furniture we found at antique stores and Ikea. To this day, I still miss the sofa I first purchased from a vintage shop. I replaced the horse hair and spring cushions with foam and the fabric was original and looked like a mossy velvet. (Every photo I have of that sofa has people on it so you can't get a good sense of what it looks like but I'll keep looking for a good photo!)
I think that sofa was the pivotal mark in my love of vintage. I knew then that I didn't want a cookie-cutter look. I wanted my house to be unique. If someone walked in my home they could say, oh yeah, this is Jamie's home! I didn't want you to walk in my house and have it look like a showroom for a builder's spec house, if that makes sense.
And that is the challenge with finding your own unique style. Sure, you could go to one store and buy the sofa, end tables, coffee table, rug and decor and be done. And you could LOVE each and every one of those pieces. But are you going to look like that showroom? If someone comes over, can they decipher it being your house or a showroom from that specific store?
THE TRICK to FINDING YOUR UNIQUE STYLE IS:
Making it not look like a showroom from your favorite store.
Making it look really good but also look like your style.
Making sure you're going to love it from years to come!
Over the last few years I've been purging like crazy as the clutter has been really getting to me (especially with living in the house 24/7 with COVID!). So it's made me reevaluate my style. Do I still love French/European style?
The answer I came up with is yes! But rather than it being a country French style, I want it to be a more 'city' European style, if that makes sense. A bit more formal than rustic.
The main point I'm trying to make here is that the main thread of my style is still the same. That's not to say there is anything wrong with changing your style up completely! I have blogger friends that were once Shabby Chic or Farmhouse that are totally on the opposite end of the spectrum now! And the only way you find your style is by trying things out.
So here are the steps to get you where you want to be:
STEP ONE: FEELING WORDS
First, you have to evaluate where you are right now and where you want to be. What do you want your home to feel like? Think of all the feeling words that you want your home to evoke. I'll give you some words to start out with:
Cozy | Warm | Inviting | Relaxing | Welcoming | Timeless | Edgy | Cool | Modern | Open | Expansive | Separate | Multi-purpose
What I don't want you to do is cage yourself in right now with style words like Farmhouse or European or Modern or Contemporary. Those words can mean so many different things to everyone and what we are trying to do first of all is to make sure we have the criteria worked out for your style THEN you can go ahead and name it whatever you like.
STEP TWO: INSPIRATION IMAGES
After you've written down all the words you can think of that you want to describe your home, the next step is to go through and save images of all the things you like.
Pinterest is a great for finding your unique style and also magazines. For years, this is how I would figure out my style. Everyone inspires everyone. It's just the way it is. So we can look at an image and rather than trying to copy it, we can look at that image and ask ourselves what is it that we like about it? Is it a feeling? A vibe? Or is it something specific like a piece of furniture or design element?
I still have tear outs of magazine pages that I go through from time to time. I ask myself why did I save this?
By now you're probably asking, okay is this really all there is to it? This seems so easy! I've done this before and I still don't know my style!
Trust me, there's more work involved!
GET TO WORK CREATING A PATTERN!
Now you're going to pin images for 1 week. You need at least 50-100 images to see a pattern. Make it your 'job' to save images that you love onto a Pinterest board you named: MY STYLE. I suggest doing this over a span of time and not just one day because you could be in a mood one day and a different one the next. Sometimes I sit in front of the TV and go on Pinterest and just start pinning images I love, no real thought, just pin what you love. If you pin more than a 100 images, no problem! The more images the better in determining your style but I do feel at the very least 50 images are needed.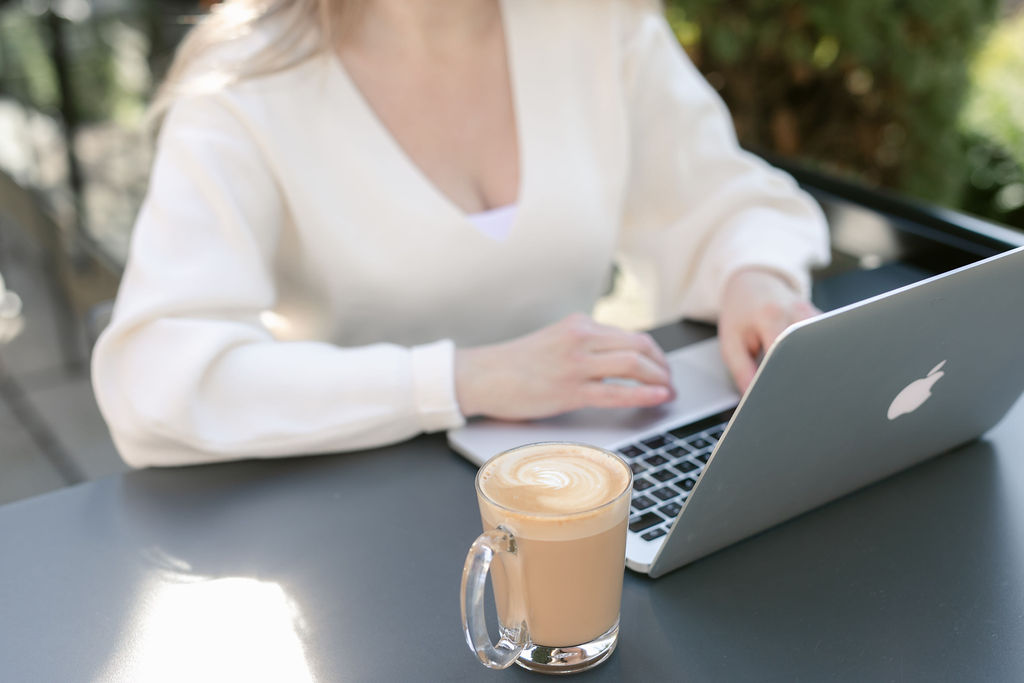 Next, at the end of your week, you're going to go through all the images you've saved and evaluate them.
At first scan, can you see a pattern? Do they all look like they could be made into the same collective design style? Great! You found your style!
Or does it look like a dog's breakfast with everything all mixed together?
If you see zero style cohesiveness, don't give up hope!
There's another step:
STEP THREE: BREAK YOUR IMAGES INTO TWO DIFFERENT BOARDS
If your style is all over the map and you can't make heads or tails of it, you're going to now divide your images into two different boards.
LOVE
DON'T KNOW WHY
Now go through and move all the images that you know you love immediately and without thinking into the LOVE pile. These ones will be easy for you! Don't worry if they don't make sense and don't think about a certain theme or color grouping, just move into LOVE. Don't think, just move!
Next, the images that you saved that you don't know why you picked, move over to the DON'T KNOW WHY pile.
STEP FOUR: YOUR STYLE REVEAL
After you have finished sorting all your images, now is the fun part. It's like doing a questionnaire without doing a questionnaire (OMG the best)!
Go into your LOVE pile and see all the things you love. Don't worry if they aren't on trend or any other worries that pop up, just review and keep an open mind.
Now go into your DON'T KNOW WHY pile and do the same. You may be surprised to see what you find. Is there a new style here that you didn't know you loved? You picked these images so it is something you loved. Could this be your new style?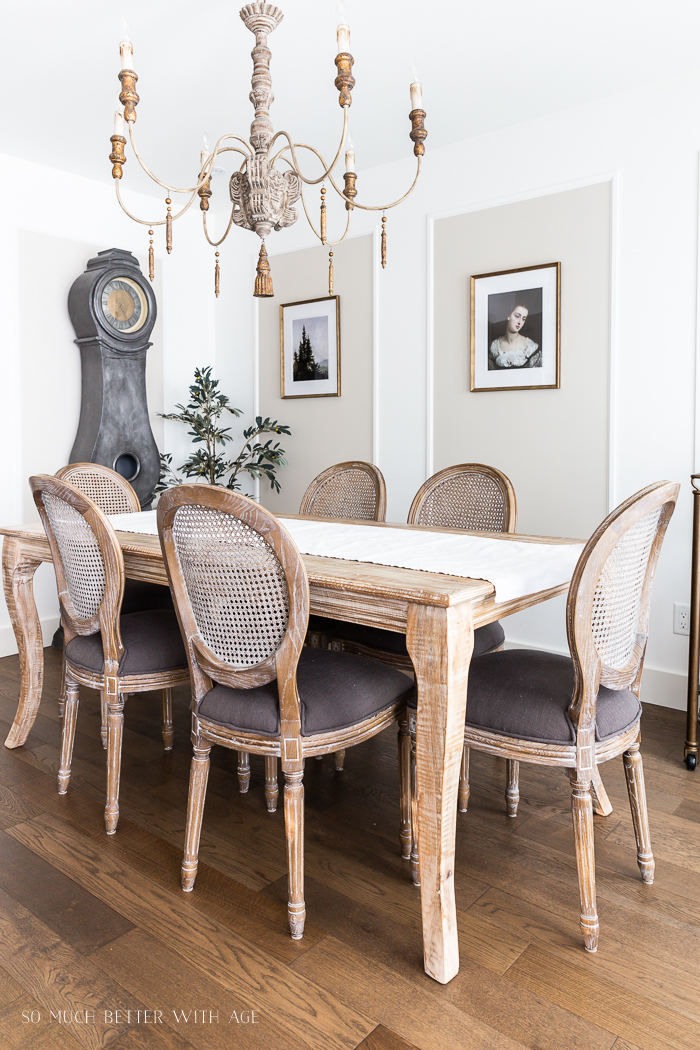 Go back and review these boards. You could have two totally different styles. And that's okay! The LOVE board could be a style that you've loved for years but are maybe growing tired of and the DON'T KNOW WHY board could be your new style!
Or you could make a combination of both boards, keeping some things you love from LOVE and adding new things you didn't know you loved from DON'T KNOW WHY.
Can I add more loves and don't know why to the sentence??
This could be a whole new jumping off point to your unique design style and your'e still trying to figure it out or you found it instantly using this 4-step process and are going to start decorating! In any case, you should feel proud of what you accomplished! It can be very challenging to find your own style and I know that this will definitely help get things started for you at the very least.
I hope you found this helpful in developing your decorating style!
Make sure to pin it for later!