How to Make An Easter Egg Tree
This Easter egg tree is so easy to make and will sure to make a statement in your home this Easter.
*This post originally updated from 2019.
Easter egg trees are a thing apparently. I've hung Easter eggs on a garland, added them to a mug rack with flowers and hung them from a stick but I haven't done a tree yet!
It's so easy to create and looks so pretty for Easter. You can use branches from your backyard or a local floral shop. I found these curly willow branches from a local florist.
Let me show you how to make your own Easter egg tree!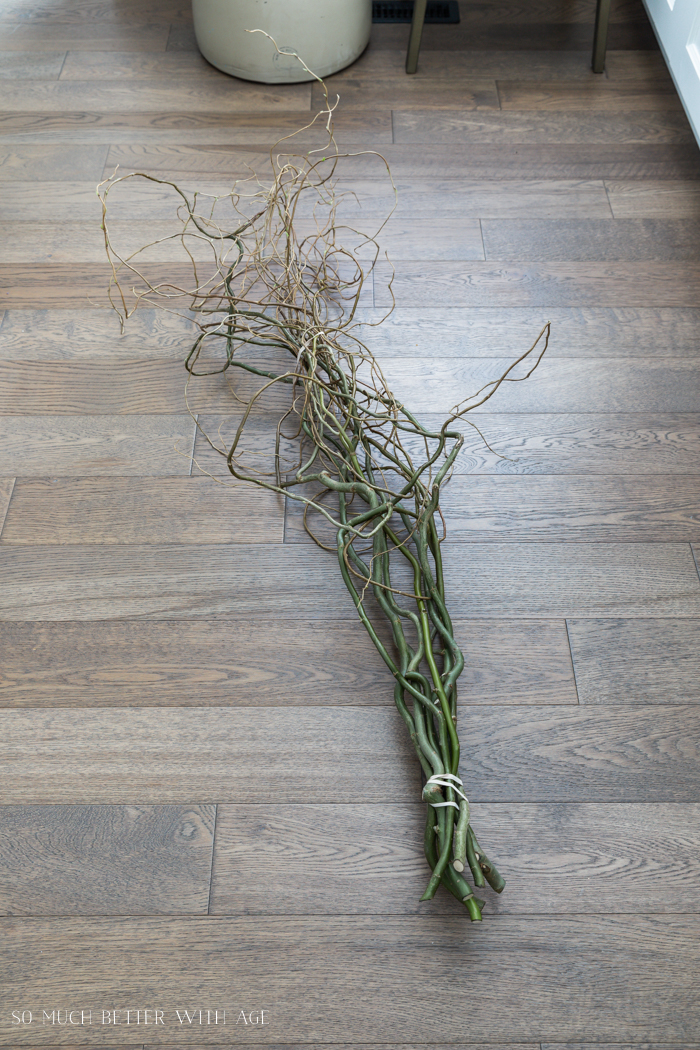 This post contains affiliate links for your shopping convenience. Click to read my full disclosure policy.
Supplies:
Directions:
1. Place tape vertically then horizontally over the container leaving enough space in between for the large curly willow branches.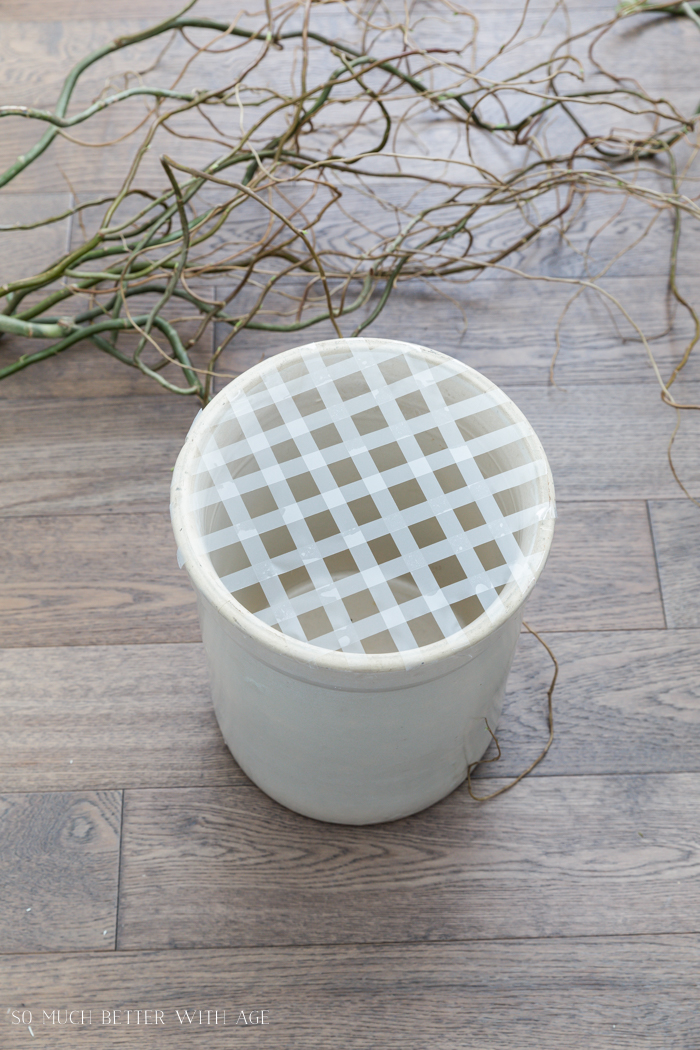 2. Place the stems in evenly spaced throughout the tape and having the curly parts of the stems facing outwards. You may need to cut or break off the bottom parts of the stem to shorten them.
3. Place clumps of spanish moss on top of the double-side tape and lightly press down. The tape will hold it in place. You can give the tree a hair-cut with pruning shears if it's a bit too wild for your liking.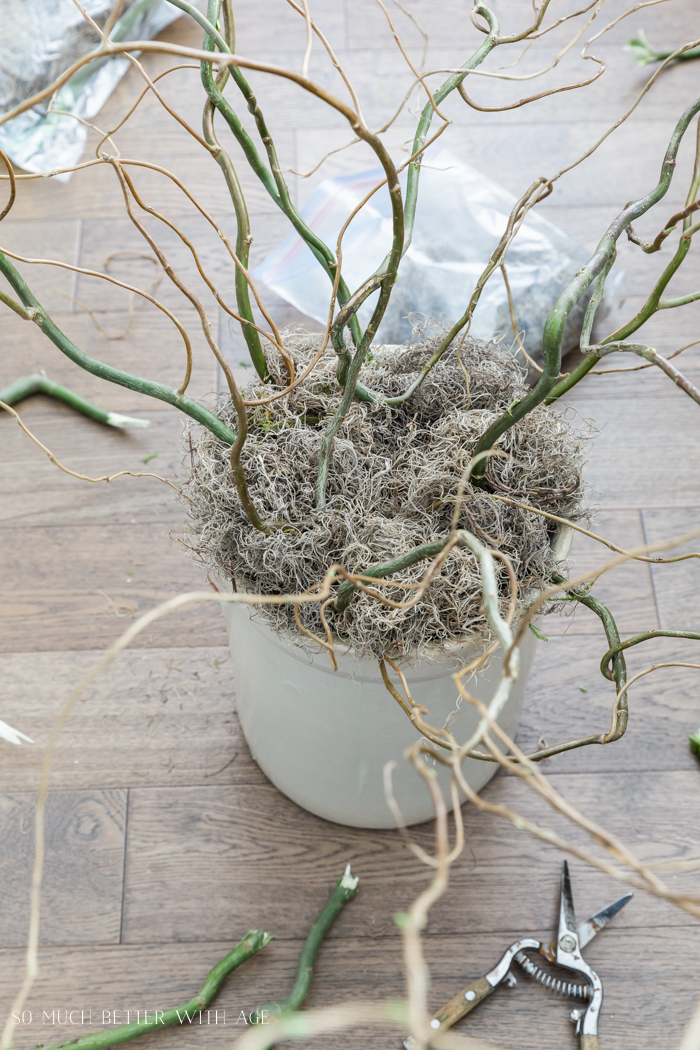 4. Hang Easter egg ornaments throughout the branches.
And that's it! It's now ready to display in any part of your home.
It looks great on my kitchen island along with my Easter egg nest cake. I'll share the recipe with you this weekend!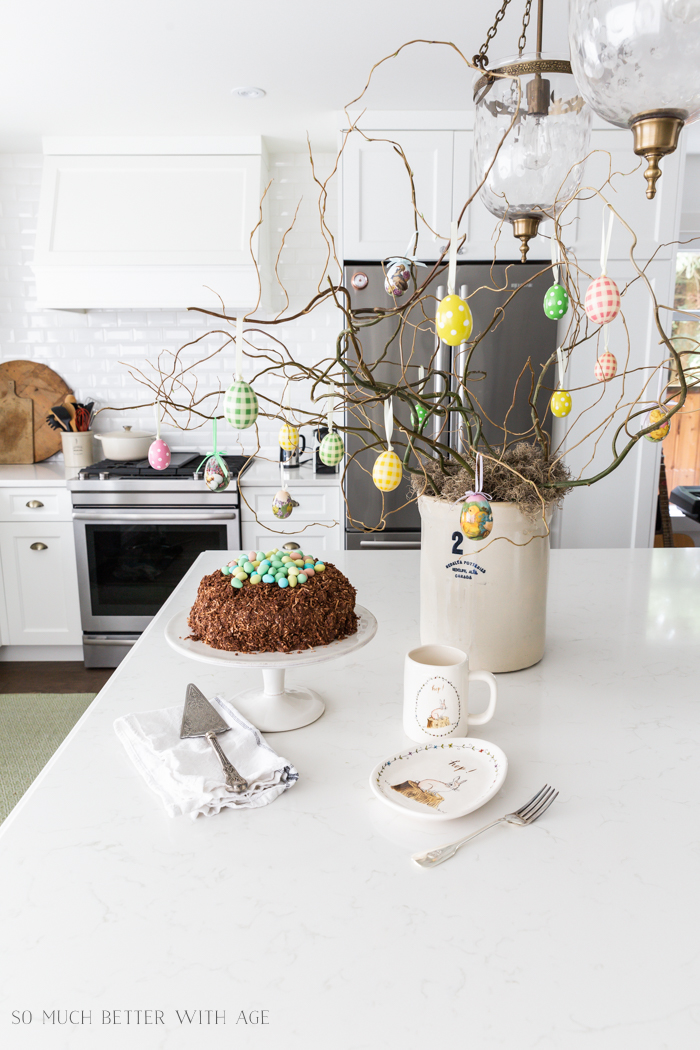 I hope you enjoyed this Easter egg tree tutorial. I know you'll find it easy and fun to make for your own home.
CHECK OUT THIS SHORT VIDEO ON 12 creative easter ideas:
Make sure to pin it for later!
Shop the Post!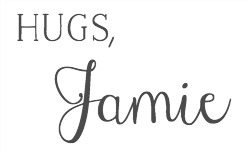 Click in Case You Missed:
Books, Bunnies and Tulips Easter Table
DIY Vintage 'Happy Easter' Eggs