I'm sharing my youtube video on how I made a big life change and how you can too!
Have you wanted to make a big life change to live your best authentic life but don't know where to begin or if you can? Today I'm sharing a video on how I've started my life over from scratch (a couple of times) and how you can too!
Big life changes can be scary! How do you plan for it and should I even try?
When I was a teenager, I became a Jehovah's Witness and then later wanted to leave the religion. It's complicated why I joined up in the first place but once I was in it for years I made many friends. If I were to leave, though, I would be left with no friends (the religion frowns upon making friends outside the religion). A person that leaves the religion is excommunicated and no one can talk to them anymore. It's scary starting your life over with no one but the results are so worth it!
Now I'm sure this isn't your life path but maybe you have a big life change you want to make and are not sure where to begin. Maybe you want to move to a different part of the country or a different country? Maybe you want to change careers and are afraid of being judged? There are so many things in life where fear holds us back.
I've also been divorced twice which is basically like starting your life over from scratch too!
video:
Be sure to watch the video on how to make a big life change below!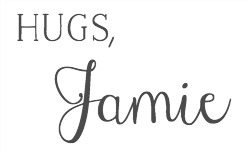 click in case you missed: