How To Make Your Own Linen Napkins (Placemats)
Making your own linen napkins is easier than you think! These napkins are also the perfect size for placemats so they do double duty.
You don't need to be a seamstress to make these. I can only sew straight lines so it's a very easy sewing project. And the linen fabric I've used makes the napkins only better after several washes.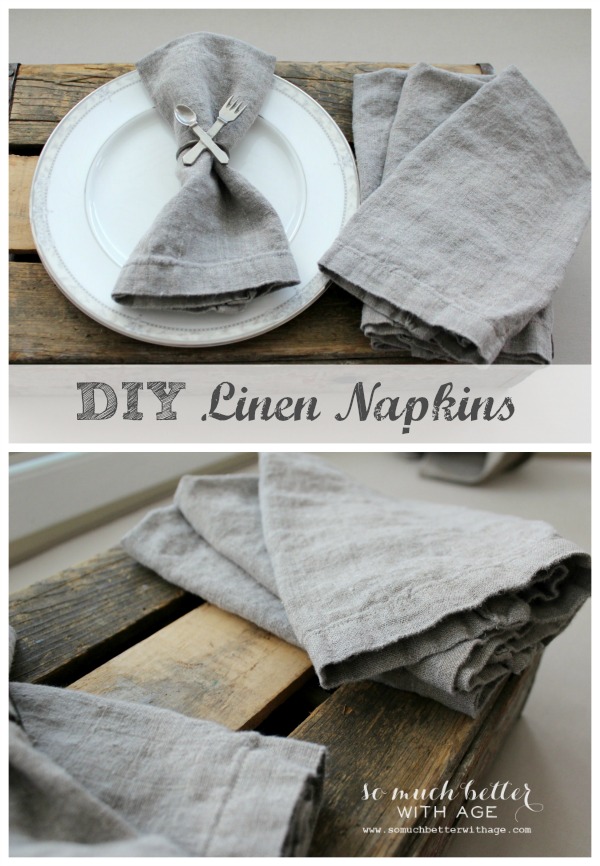 How To Make Your Own Linen Napkins (that double as placemats!)
Here are a few past examples where I've used my DIY linen napkins/placements. They are so useful and match any decor.
Christmas 2013 – French Christmas Tablescape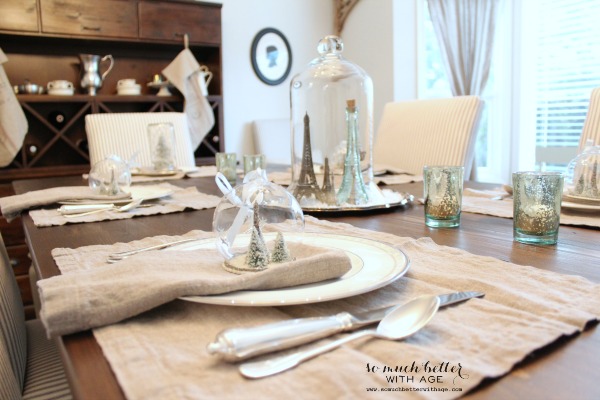 Christmas 2016 – Snowy Centrepiece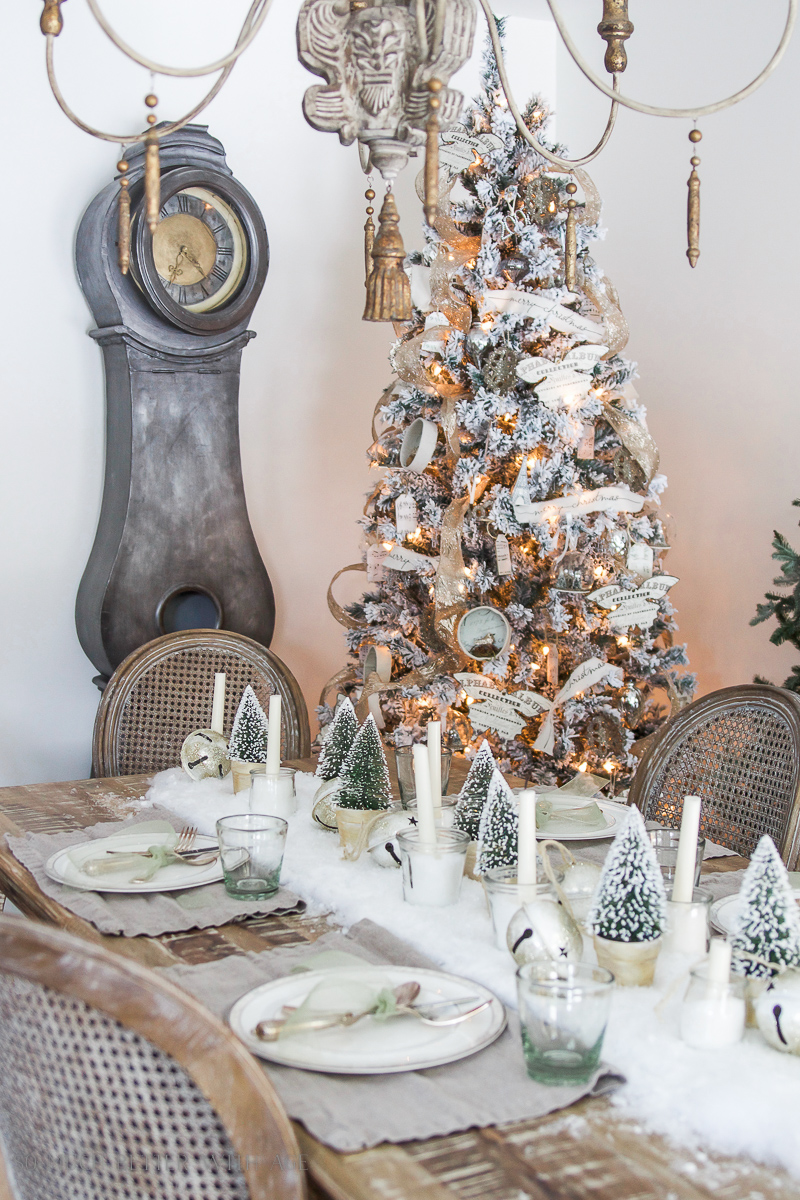 Christmas 2017 – French Christmas Dining Room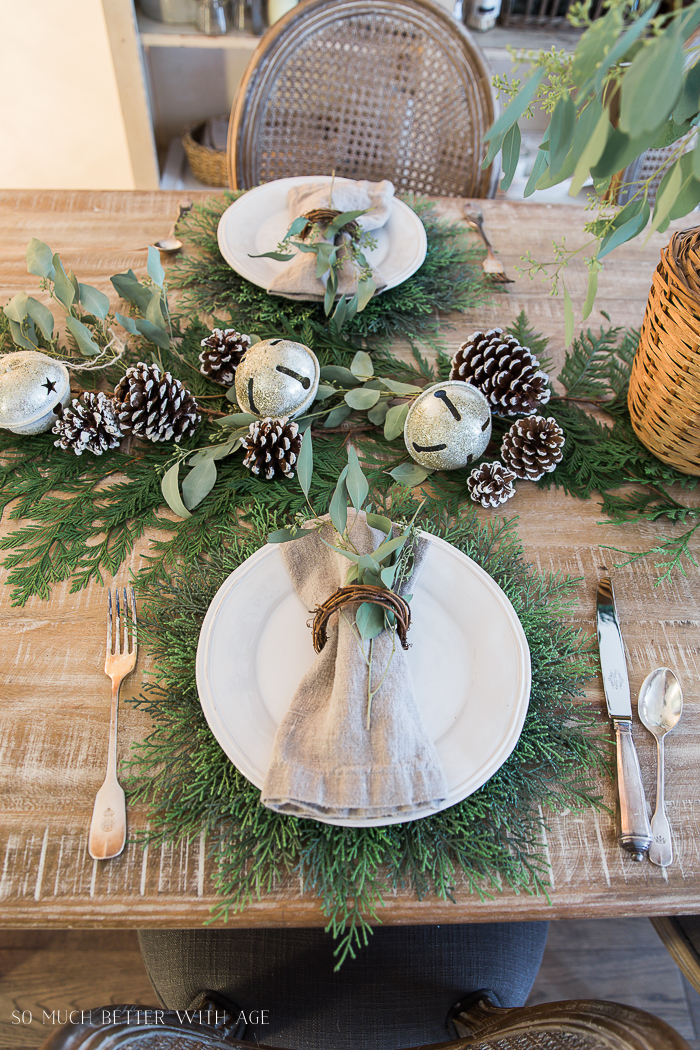 Supplies:
Measuring tape
Sewing scissors (or the following 3 items for easy cutting)
Iron and ironing board
Sewing machine
Directions:
Wash and dry linen fabric at least once to prevent future shrinking.
Cut fabric 17 x 22 inches with scissors or on a cutting mat with ruler and rotary cutter.
3. Fold one edge over about 3/4 inch then iron down.
4. Fold over that same side a good inch then iron down.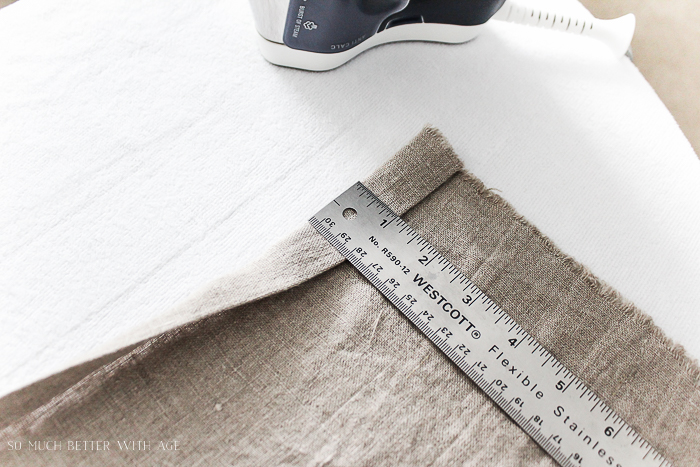 5. Repeat the same for the opposite side.
6. Sew the fold down along the dotted line like in the image below. Repeat for the opposite ironed side.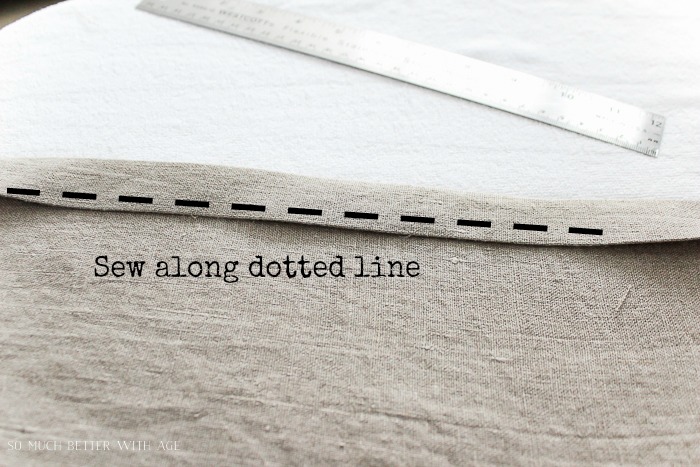 7. Now repeat for the last two sides.
And that's it! Super easy, right? I love the way they look when they've been washed a few times.
The corners turn out great when you sew them this way. I love the wrinkly look of linen.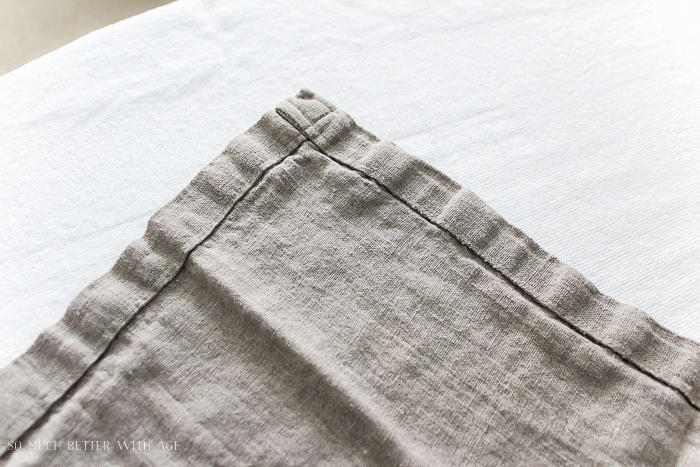 Linen fabric looks great with rustic decor as well as fine china.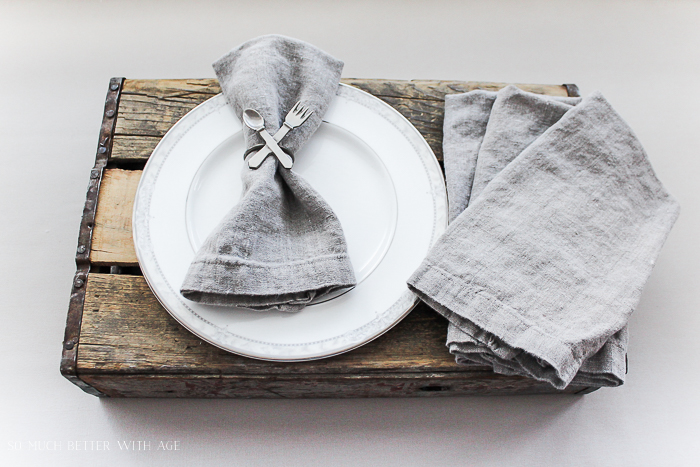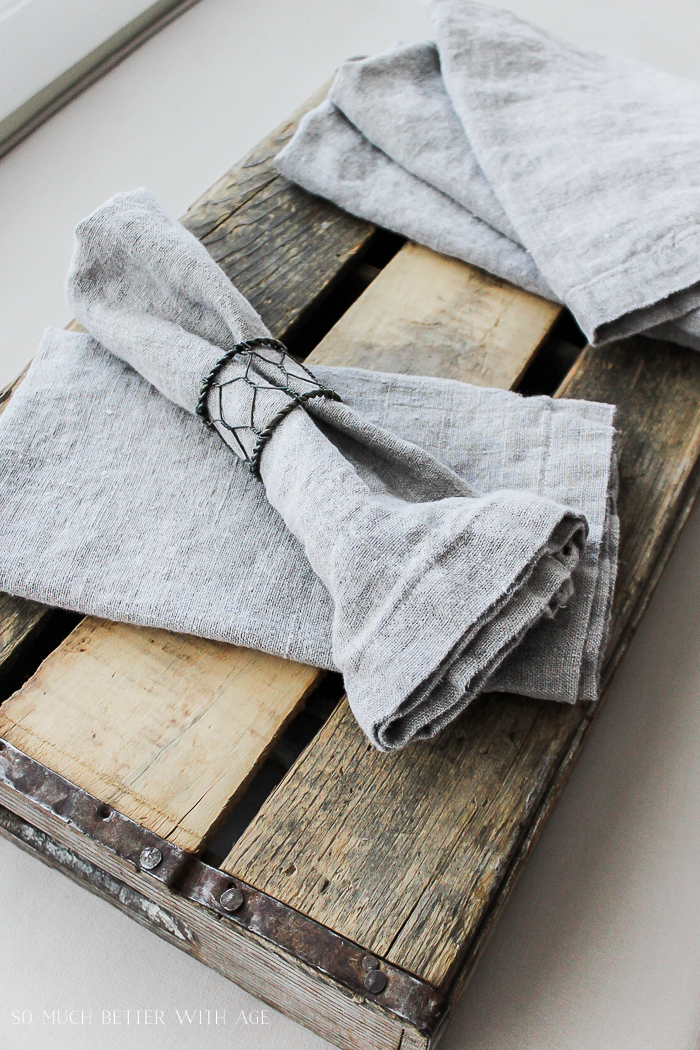 The best part about these napkins is that this size makes it perfect to double as a placemat!
I've made many of these so that I have enough for each person to have a placement and a napkin.
 What do you think? Will you try making your own linen napkins that double as placemats?