Last week I shared the makeover of this kids' picnic table I picked up at a garage sale.
I was super busy that weekend, painting the picnic table and these stripes on our concrete slab that is our back patio.
My boyfriend, Aaron, and I are doing these outdoor projects together. It's the first time where I've had some handy help! We both enjoy doing projects together and he helped me tremendously with this project.
It's so amazing having a partner that enjoys doing the same things you do and is so supportive of my weird job as a blogger.
We had a whole weekend of sun so this was the perfect time to tackle this concrete slab.
I was inspired by my friend Annie of Zevy Joy and the way she stencilled her concrete slab. My take on that inspiration was to do stripes!
Let me show you how we painted this concrete slab with stripes to look like an outdoor rug.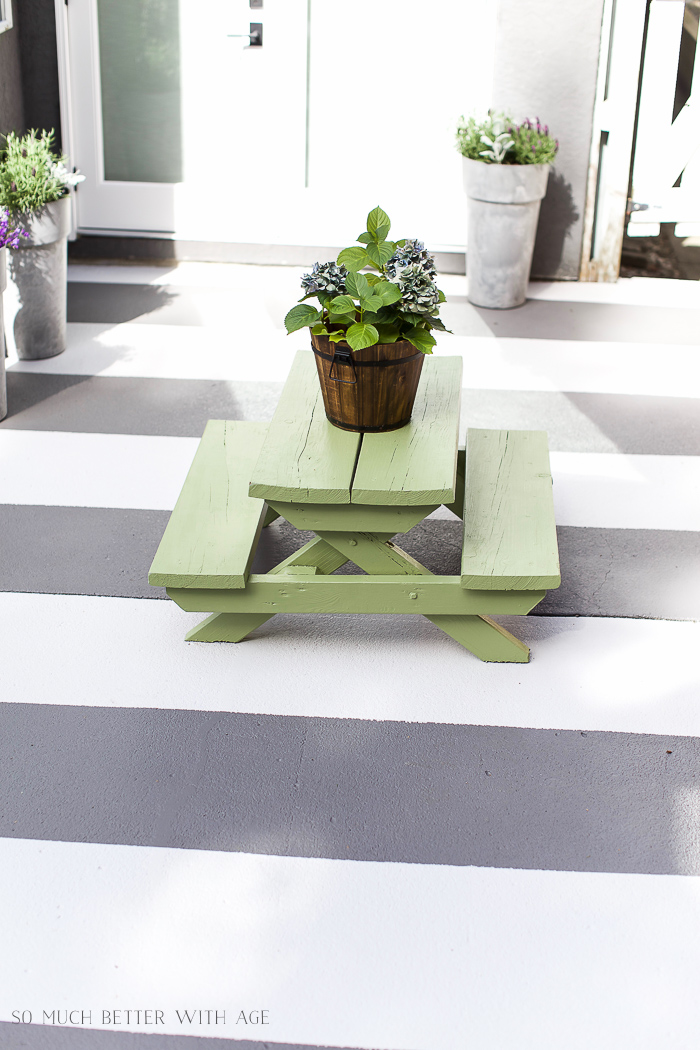 This concrete slab is probably originally from the 80s when this house was built.
It was settled and cracked in many places and even settled away from the house. My plan was originally to have a new slab poured or a deck built with a pergola (oooh that would be so nice!) but after the complete gut renovation on the interior of my house, we wanted to do something that would hold us over on that big project this year.
I thought painting it would look awesome and extend it's life. Here we go!
Directions:
1. Use a power washer to wash off all the winter grime.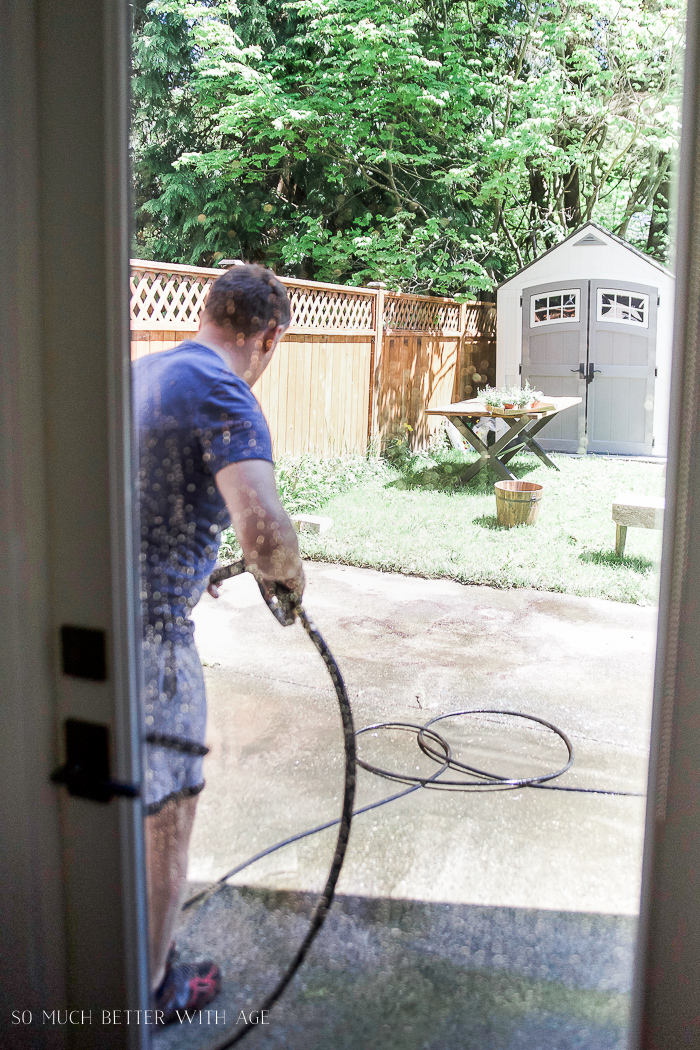 Wow, what a difference just the power wash made!
And after the power wash, I got to work pulling all those weeds along the fence.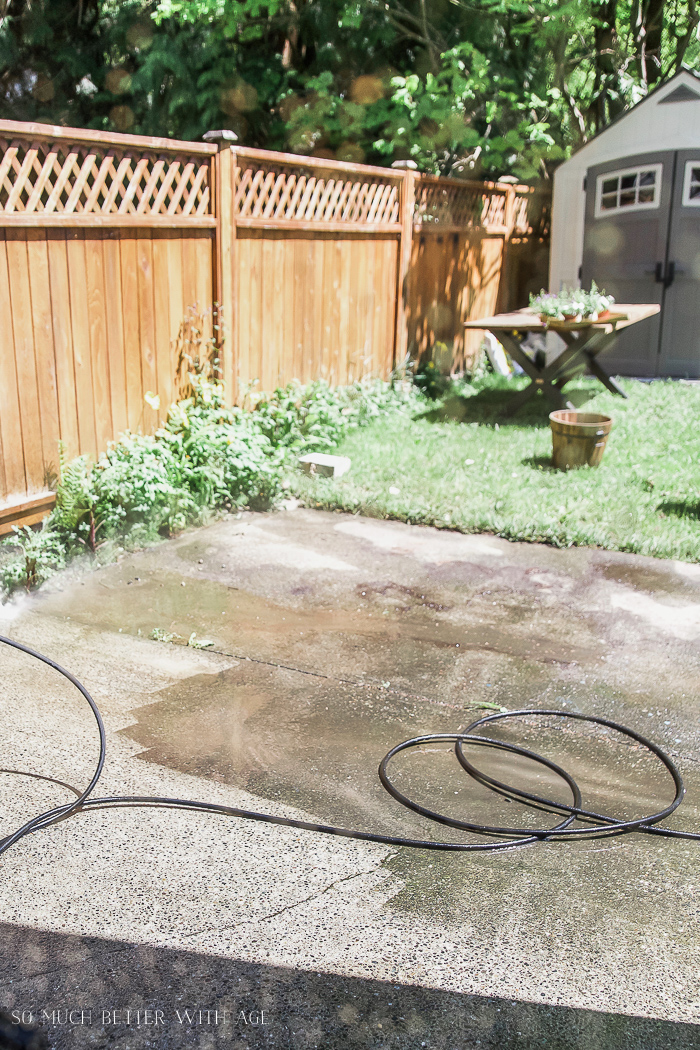 2. Once the patio is dry, seal the cracks with a concrete patching kit.
We used one like this premixed product.
Fill the large cracks with a putty knife or trowel and if you have gaps in between the slab and the house like I did, you'll want to fill that too to make a nice, neat finish.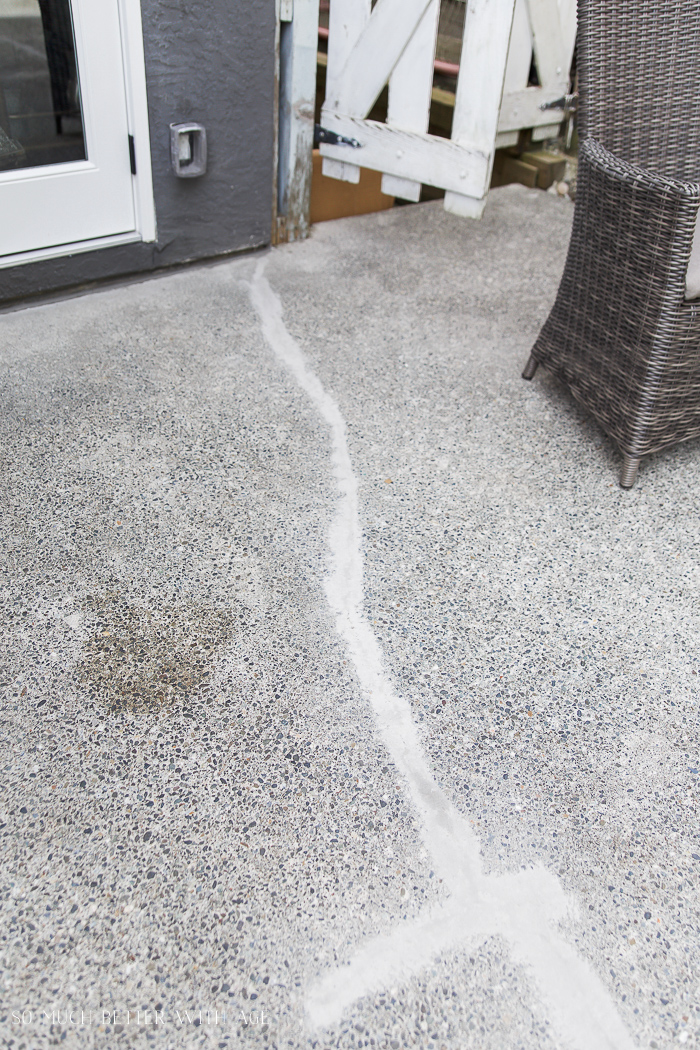 (You can see the kids picnic table in this photo that we were painting this same weekend. It's primed with the same primer we used for the concrete.)
3. Once the concrete patching is completely dry, it's time to prime the concrete slab.
Check the directions on the tub to see how long it takes to dry (usually 12-24 hours). After it's completely dry, paint two coats of primer, drying well in between coats.
I used my favorite Zinsser 1-2-3 Primer with a grey tint.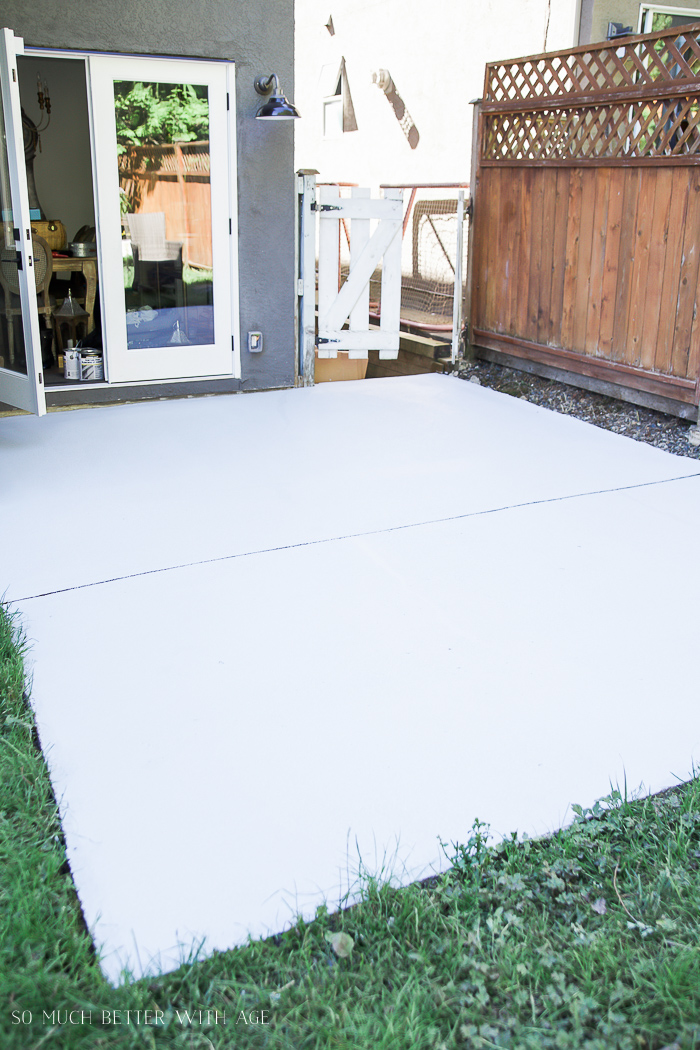 4. Measure out the stripes.
I thought stripes in a horizontal pattern would be best since there was one large crack in the middle.
That crack is an actual separation of the two poured slabs so we didn't fill that one with the concrete patch mix. Instead I measured each section and divided the stripes equally from that middle crack.
The slab nearest the yard was 84 inches long so 21 inch wide stripes worked out perfectly.
I made sure to continue the 21 inch wide stripes on the slab closest to the front of the house starting from the middle crack again. There was one skinny stripe closest to the house which was better than a weirdo skinny stripe in the middle of the slab.
Using two tape measures, measure out 21 inches (or whatever your stripe width is) at the top and bottom and leave the tape measures there. Using a chalk line, snap the twine into place. It should leave a nice chalky line where you can lay your painter's tape next to.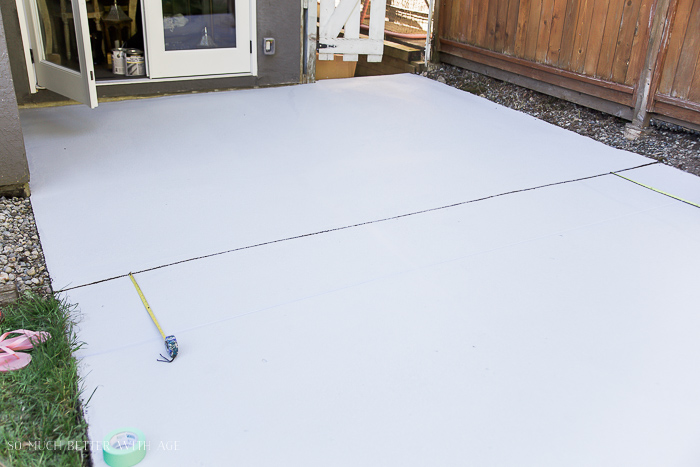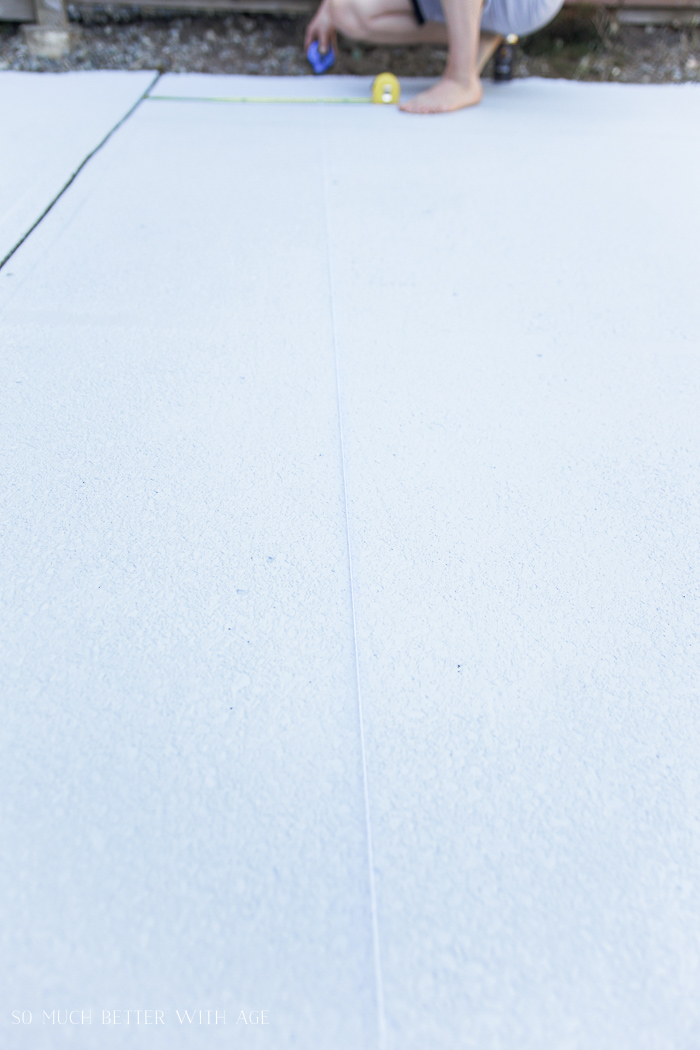 5. Decide which stripe color to paint first and lay down painter's tape.
After we decided which stripes we were going to paint first (the darker ones), we put painter's tape on along the OUTSIDE of the chalk lines to where we were painting.
Here's a graphic that might help you (or confuse you more).
It's really not that confusing once you figure it out in your mind but I needed to make sure you didn't mess this part up.
Laying down the tape in the correct way is essential to making perfect stripes!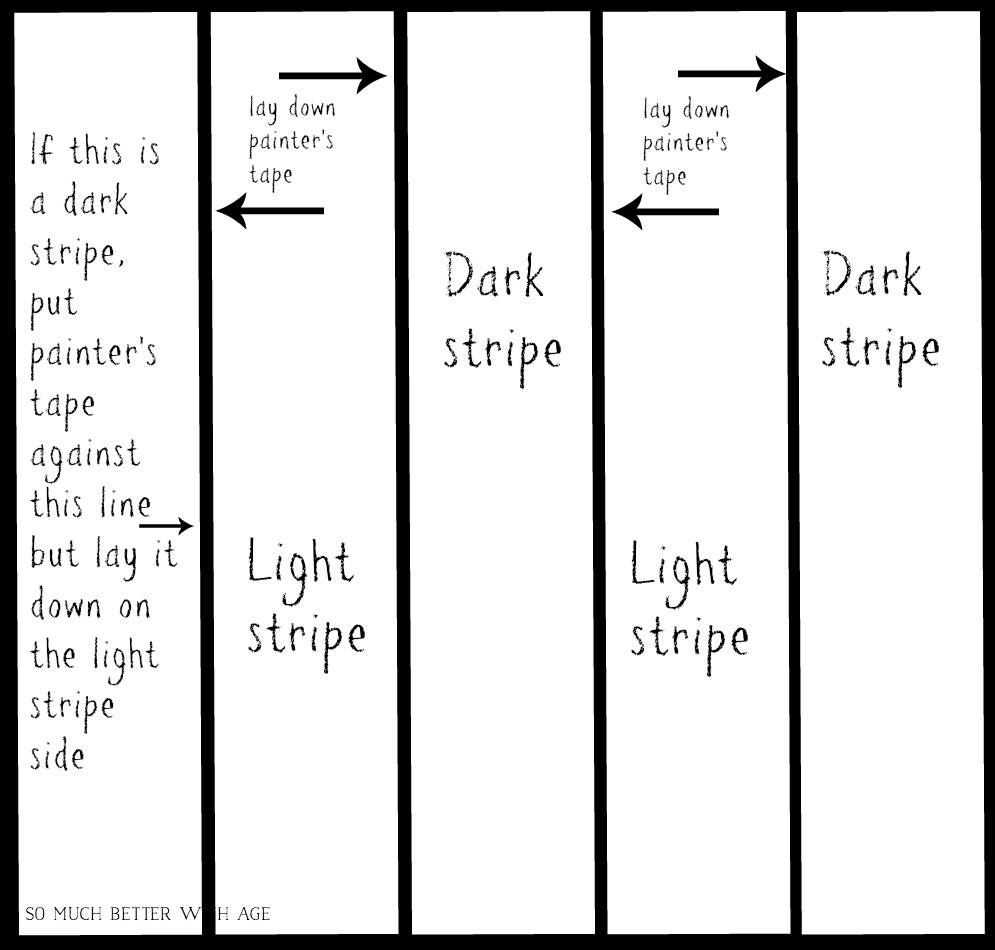 6. Paint first color stripe with two coats, drying in between coats.
Then we painted all the dark stripes with a driveway paint roller and an extension pole to save our backs.
We used a smaller foam brush to cut in close to the edges.
Painting along the grass was fun (not!).
We used Armour Coat Porch & Floor paint in Storm Sky (dark stripe) and Mushroom (light stripe) from Canadian Tire's Premier Paints line.
This light stripe you see is still the primer, we haven't painted the lighter color yet.
7. Once dry, peel off painter's tape and lay down new strips of painter's tape right over the paint you just painted but lined up to the edge.
Again, it sounds confusing but you'll get it once you start painting. You want to make sure there's no gap in between the light and dark coloured paint.
And you're done!
Because we essentially put four coats of paint on the concrete slab, we think it's good. The lighter color looks almost white even thought it's a light grey and there's already been scuffs and dark on it and it just washes away with a hose. No marks left so far!
I have two active kids that were running through the sprinkler and then ran all over the patio (and into the house!) with mud and grass on their feet. Thankfully the paint is very resistant and durable so there were no stains left behind after a quick hose down.
If anything, I find I'm just sweeping more than washing this slab.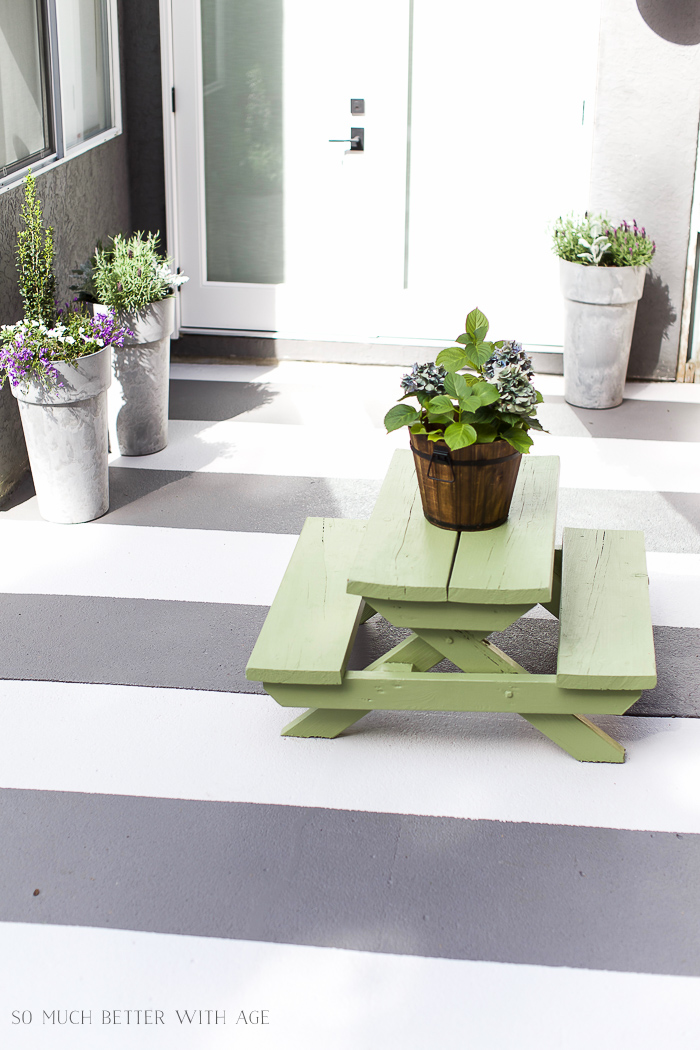 There's so many different colours you can choose to make your striped outdoor rug. You can definitely have some fun with it.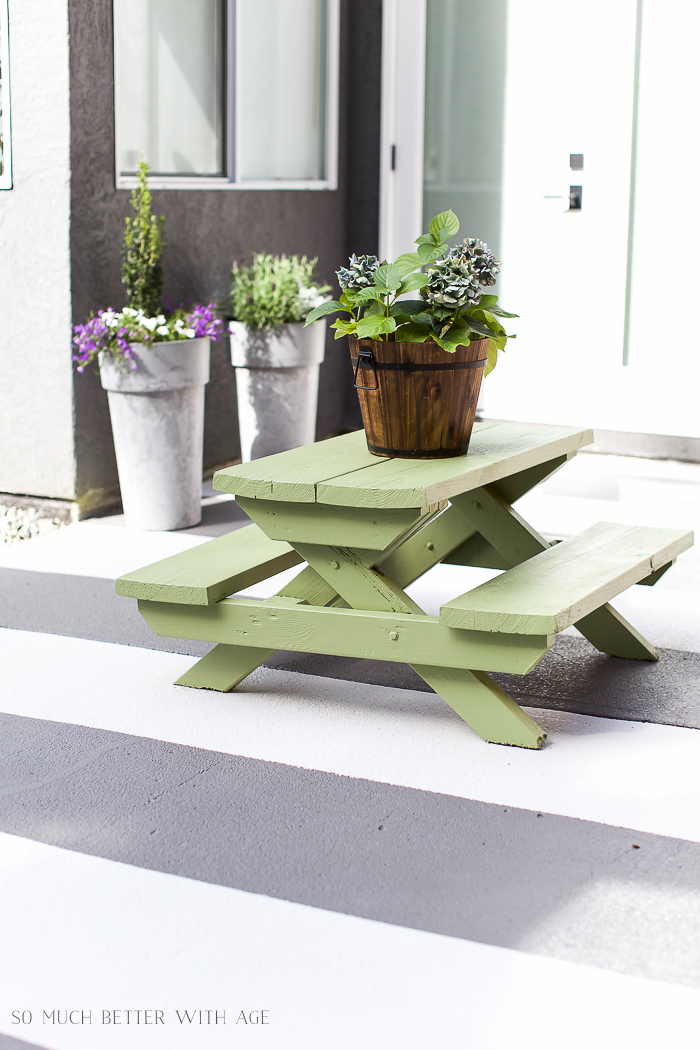 I hope this has inspired you to update your concrete patio slab and make it into an outdoor patio rug this summer.
Happy painting friends!
Some Sources: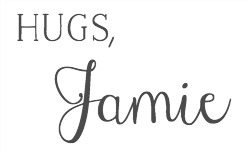 Click in Case You Missed: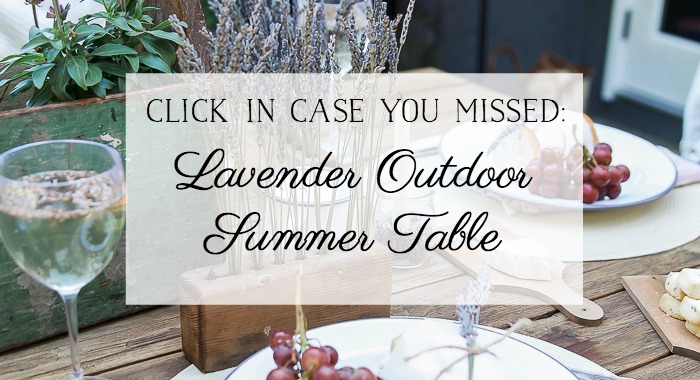 Kids' Picnic Table Makeover – Fix the Rot or Just Paint It?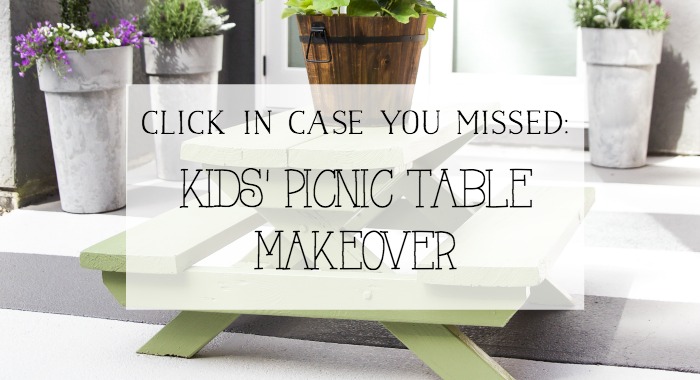 The Best Tip for Filling Large Outdoor Planters