How to Sell Everything in Your Storage Unit
Looking to get rid of your storage unit for good? Check out all these tips on how to sell everything in your unit!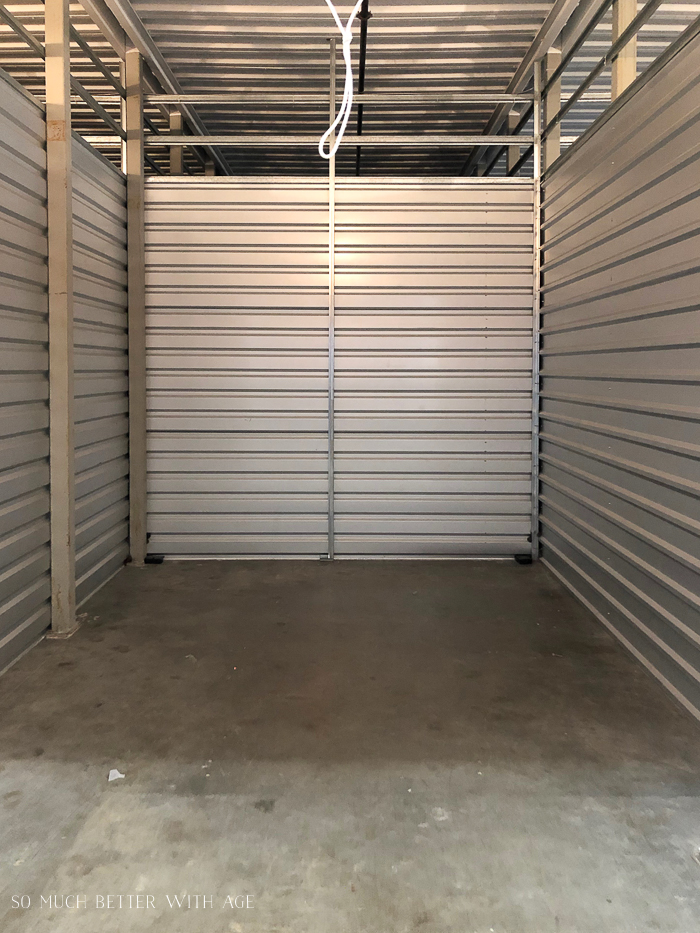 Do you have a storage unit filled to the brim with stuff and you don't even want to look at it? Do you buy something that you already own just to avoid going to the storage unit to try to find it?
I hate storage units. I've had one for many years in my 20s as I often lived in smaller apartments. Then in the last couple of years with the numerous moves (from my pied-a-terre while renovating this house) and Aaron moving from his condo and moving into my house, we've had a large storage unit. In our area, this size storage unit goes for about $500 a month. That's a lot of money to just hang on to 'stuff'!
To save money, we were determined to empty it earlier this year and gave ourselves a two month deadline. Since this 10x 20 storage unit was packed to the rim, we wanted to give ourselves a reasonable time frame to work from.
Not only are we saving money now from not having that storage unit but we earned money by selling all the stuff!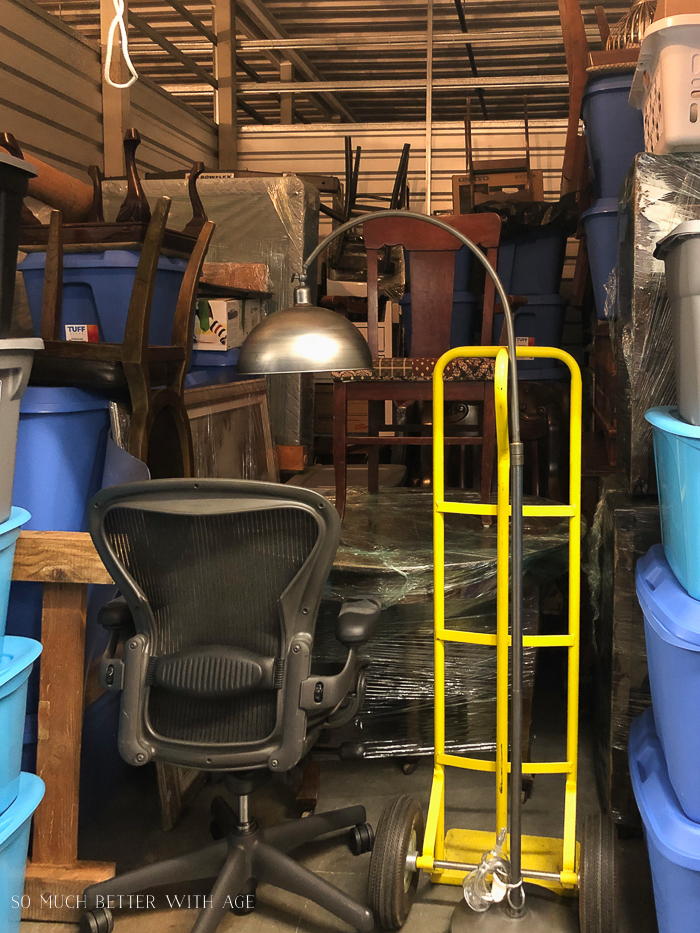 There were many stumbling blocks that we knew would come up but we were prepared ahead of time to face it head on!
Sentimental Items
Literally if you never stepped foot in that storage unit again, would you remember what was even in there? I have sentimental items that I've completely forgot about but when I'm faced with them, I have a hard time letting go of them.
Use your memory to remember what you have that you'd like to keep that is sentimental.
Determine what you're going to do with them before you open the box and see them again.
If you didn't remember you had them, it's time to let them go.
Take a photo of it!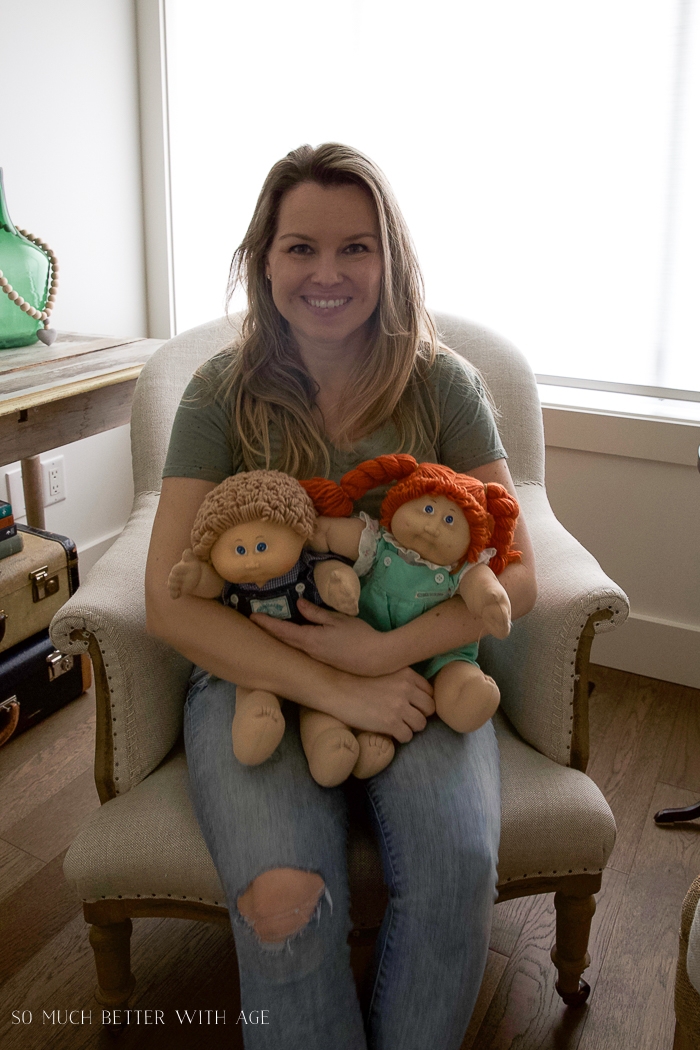 Furniture Passed down from family
This is a tricky one and I find it can be burdensome. I understand that furniture can be sentimental for people and when they give it away or pass it down to someone in the family, it can become a burden if they feel that they have to keep it forever. But it is just furniture and if it doesn't fit with your home or style, I don't feel you need to hang on to it. You can also give it a makeover (check out my post on how to decide whether or not to give antique furniture a makeover).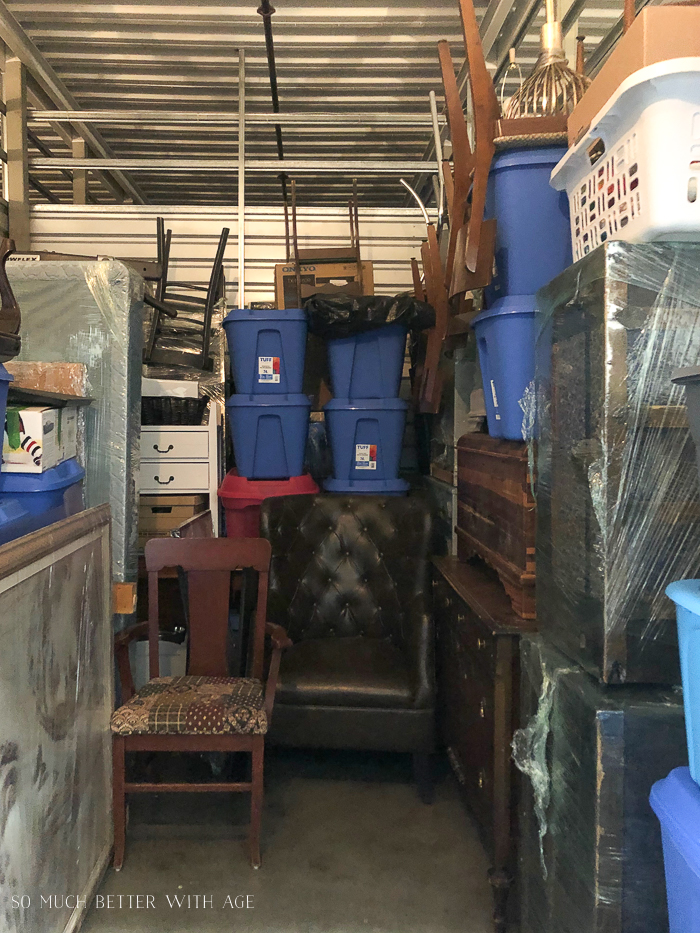 The one thing I tell friends or family that want to give me a piece of furniture (because they know how much I love furniture) is that I might give it a makeover. So if you don't want it messed it, don't give it to me 🙂 But then will it just be going to a thrift store or landfill? It's always better for that piece to have a makeover.
Our storage unit was about 10 minutes away but having to take multiple trips there in a week to meet up with people is annoying so we made sure to leave that only for the larger items.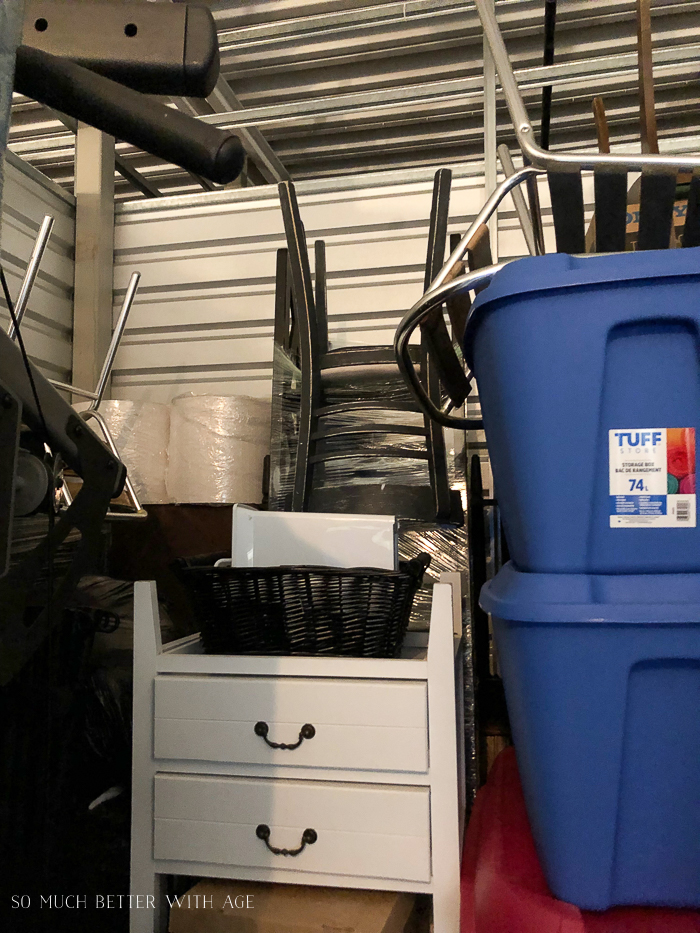 Where to Sell Them
The best success I had with selling items is Facebook groups. There is Facebook Marketplace but I had the most success with the local groups that I belong to. There is more accountability as there's an admin for the group and it's people in your neighbourhood so it's easy for smaller items to be 'porch pick-up' (where you just leave the item on your front door step and people can e-transfer you ahead of time or pop the money in your mailbox.

To find Facebook groups in your area, type in 'for sale' in the search bar and a bunch of groups in your area will pop up. It seems if you're in one group, other suggested groups will pop up after on your sidebar. I belong to groups that just sell kids clothing which is perfect for decluttering kids' closets.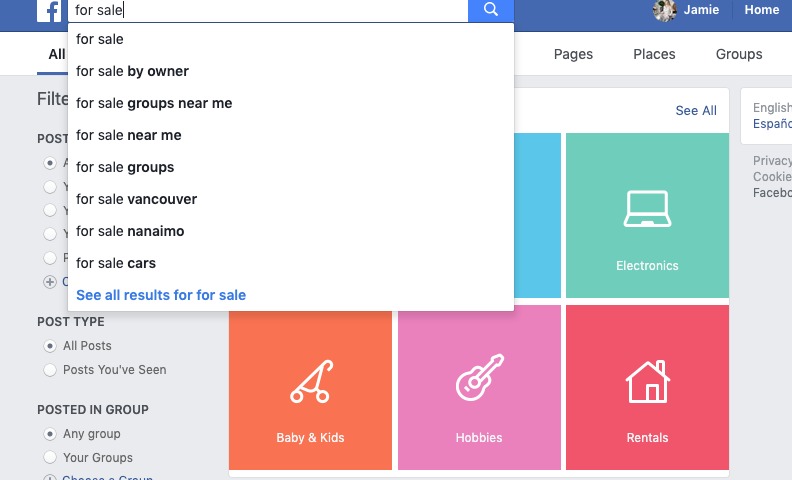 Smaller Items
This was the best thing we could have done for clearing out the storage unit but not having to take multiple trips there to meet people (they can be flaky!). We took a car load of items from the storage unit back to our house and then sold those on Facebook groups and Craigslist and had people meet us at our home when it was convenient to us.
As soon as we finished that pile (about a week), we would go back and get another car load and bring it back to the house to sell. This made it less overwhelming to deal with.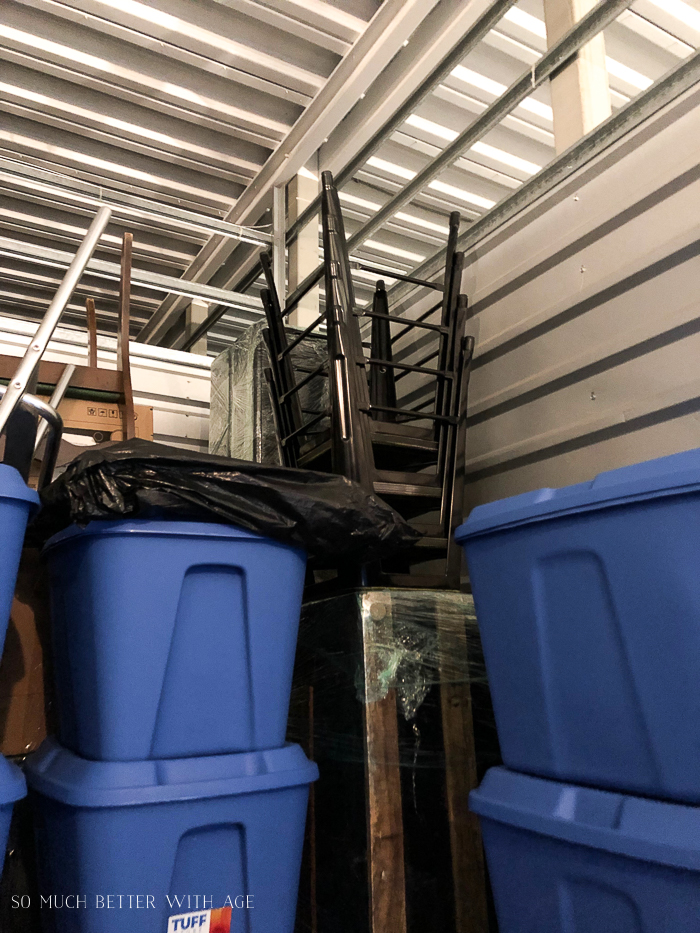 Big and/or Expensive Items
Items that are big and bulky (exercise equipment, mattresses, etc.) keep in the storage unit and have people meet you there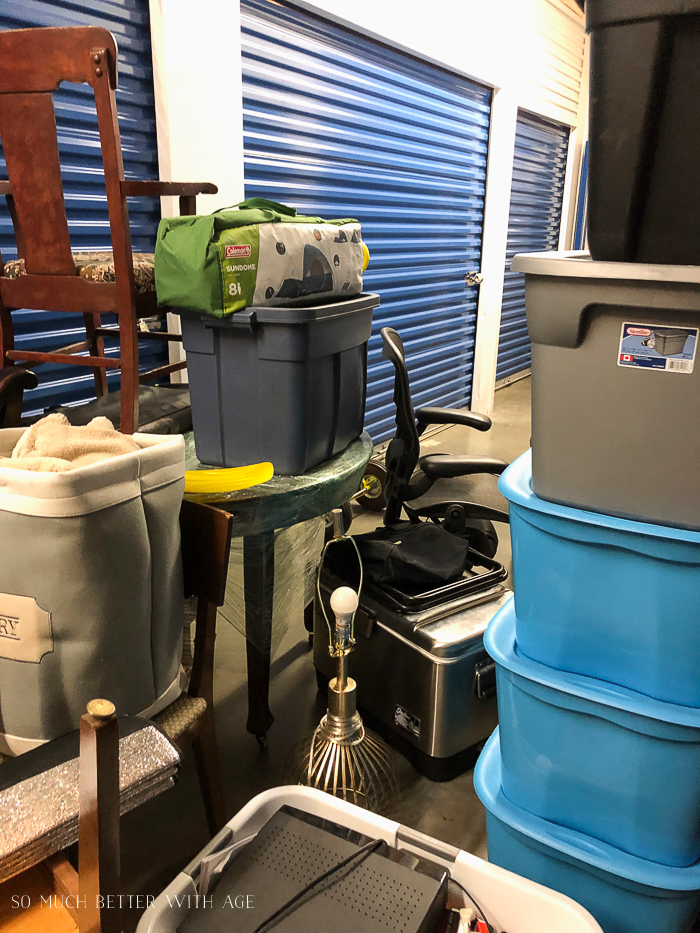 What if you can't sell them
We donated a ton of stuff. It seemed like with every car load that we brought back to the house, we also took some stuff to the thrift store to donate.
It can be disappointing when you don't get the price you were wishing for or worse, no one wants your item. Sometimes we think about how much we paid for that item and we have an idea on what we think it should go for but we really can't think in terms like that. Something that was originally $3000 is not going to be sold for that price, maybe only 25-30% of that price (if you're lucky). People want a deal and they know they can go get a brand new item for much more. Research via Craigslist and Facebook Marketplace on how much that similar item is going for and price it around the mid range (or just a bit less if you want a quick sale).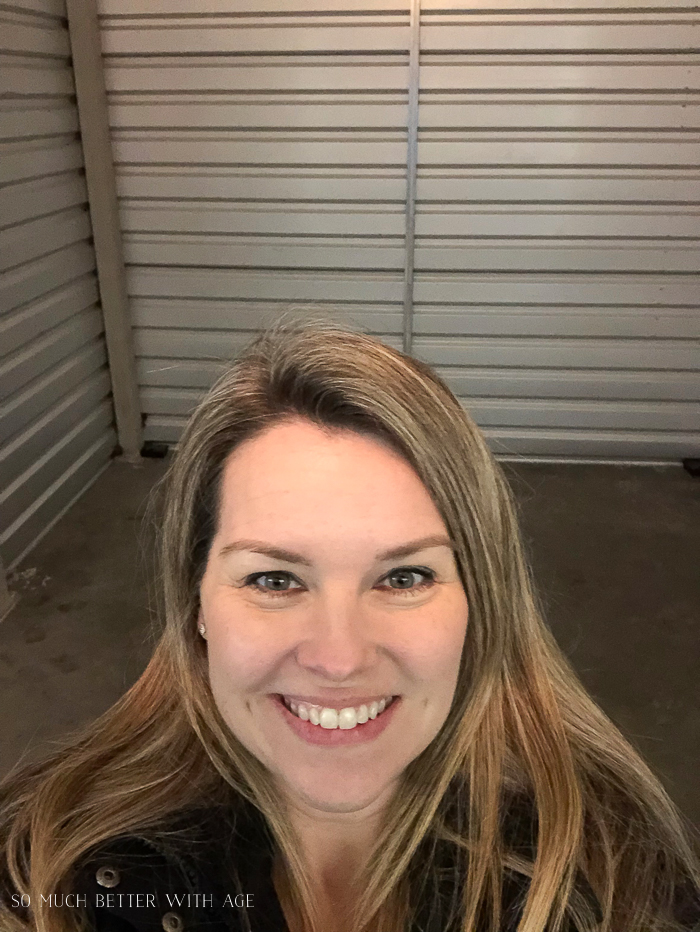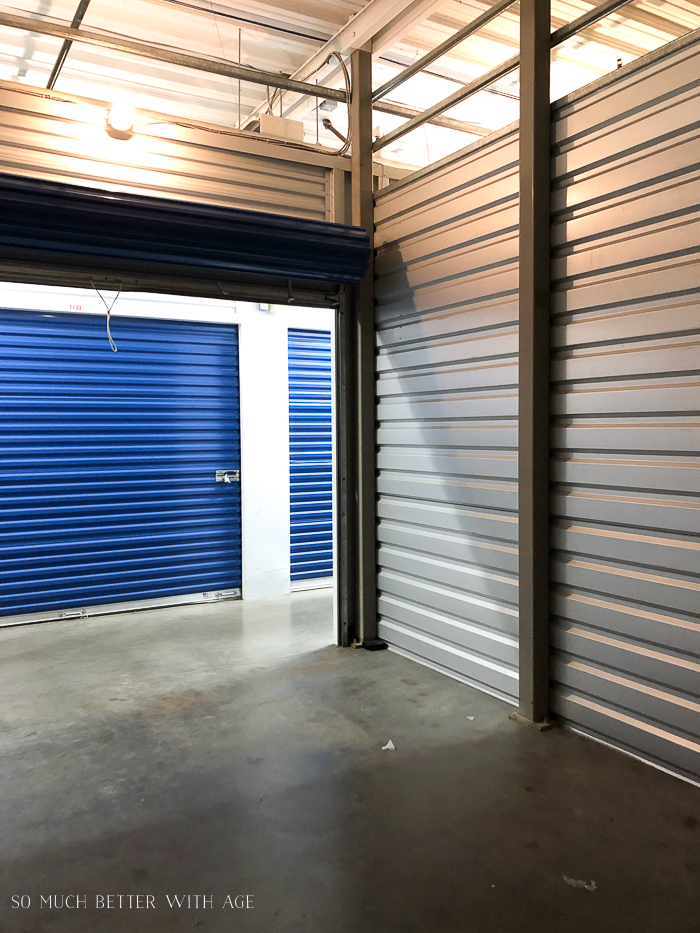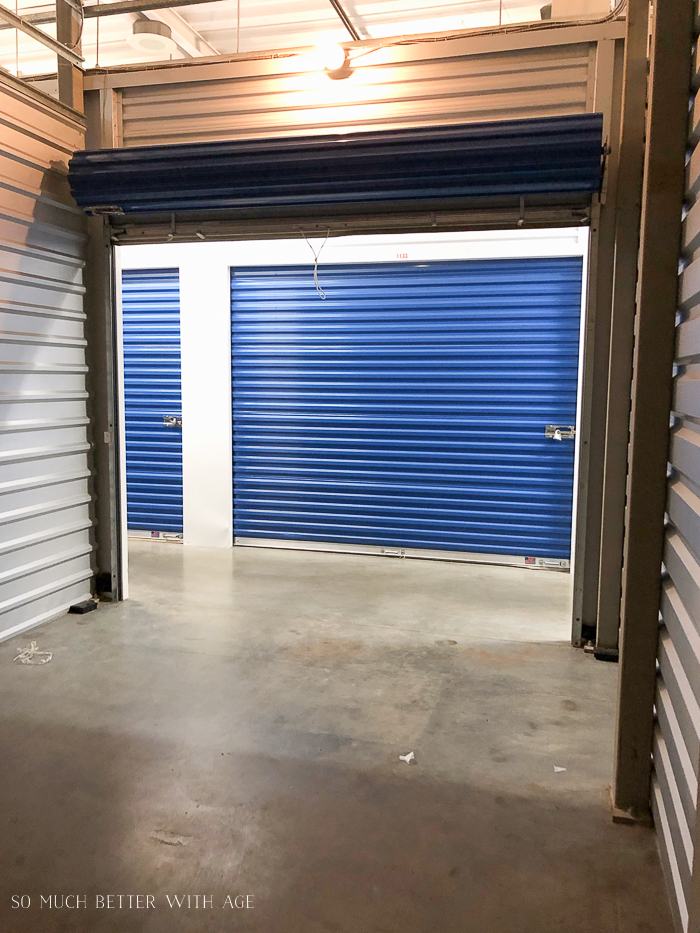 What this experience has taught us is to only buy items that we love and to know that if we do need to sell it later on, that we won't get that same price. Of course, there are times when we can sell items for a really good price (or more than we paid for it!) but those times are more rare. So if count on selling it for way less, you won't be disappointed. The longer you are willing to hang onto something, the higher the price you can get but it could take six months for that one specific buyer.
I hope you find this helpful and this gives you the confidence to sell everything in your storage unit! You got this!
Make sure to pin it for later!