Sewing blackout lining into regular store bought curtains is a great way to customize your curtains without having to make them from scratch.
This post contains affiliate links for your shopping convenience. Click to read my full disclosure policy.
I love these ivory curtains I got a few months back. They are so light and airy and are perfect in my French bedroom.
But they don't block the light. I'm a big fan of blackout curtains. In fact, this old post of mine on how to make your own blackout curtains is still my most popular post!
I wanted to see if I could easily sew blackout lining into store bought curtains and it was easier than I thought!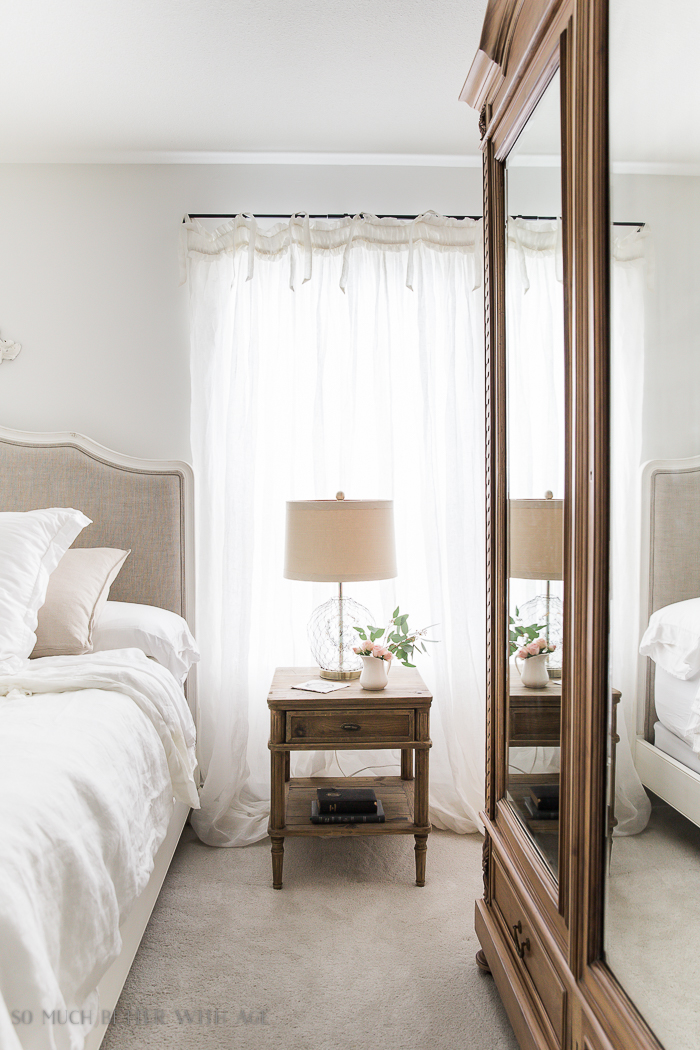 Supplies:
Directions:
Spread your curtain down with the backside facing up.
2. Measure out how much blackout lining you'll need leaving an extra 1/2 to 1 inch extra for seam allowance. You are going to sew the blackout lining to the stitching already in the curtain so there is no need to take apart the store-bought curtains.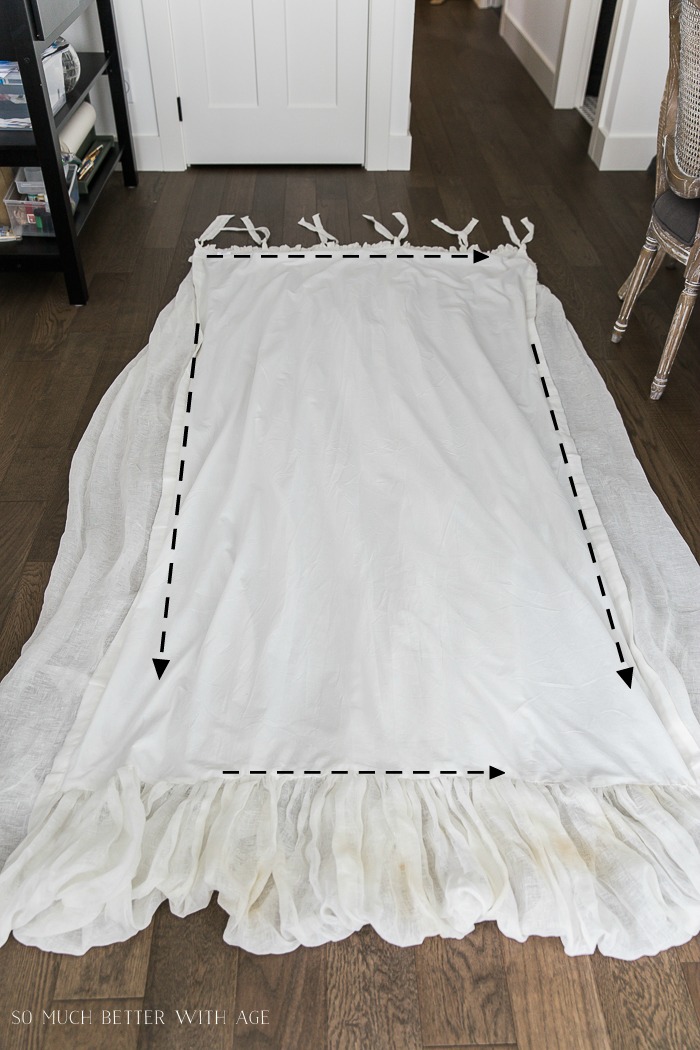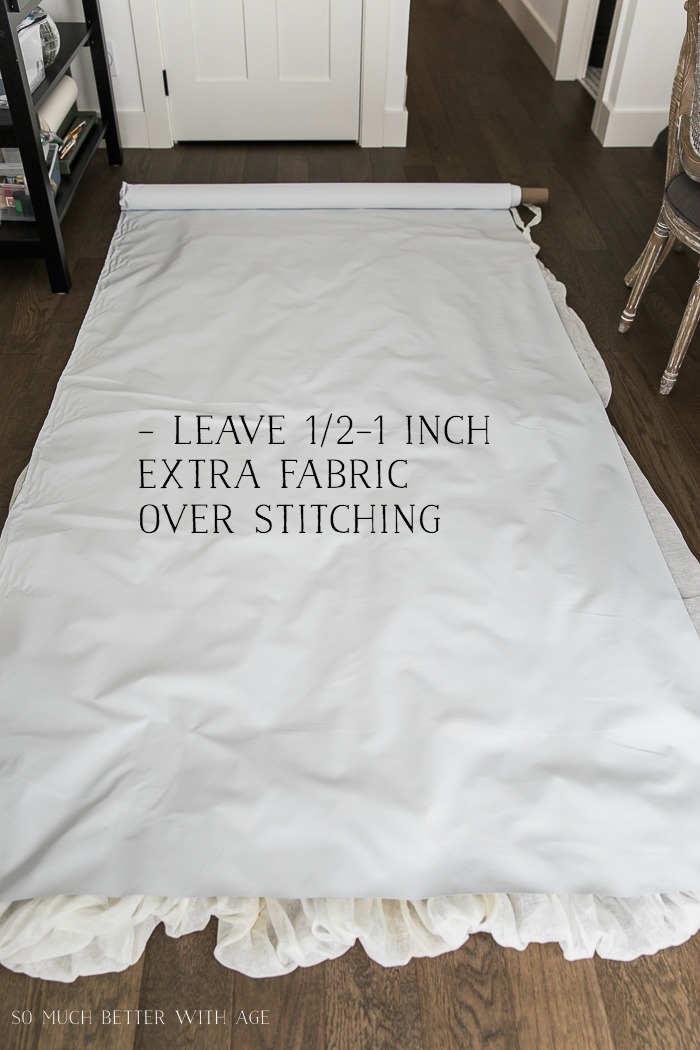 3. Line up the blackout lining into one corner so that you only have to cut two sides.
4. Make a mark at the top with scissors and another mark at the bottom opposite corner with scissors.
5. Remove the curtain and lay a cutting mat underneath the blackout lining. Cut a straight line starting from the mark you just made all the way down. Move the cutting mat down as you cut.
Do the same for the bottom starting from the other mark you made.
7. Cut out a second one while you are at it for the second curtain panel.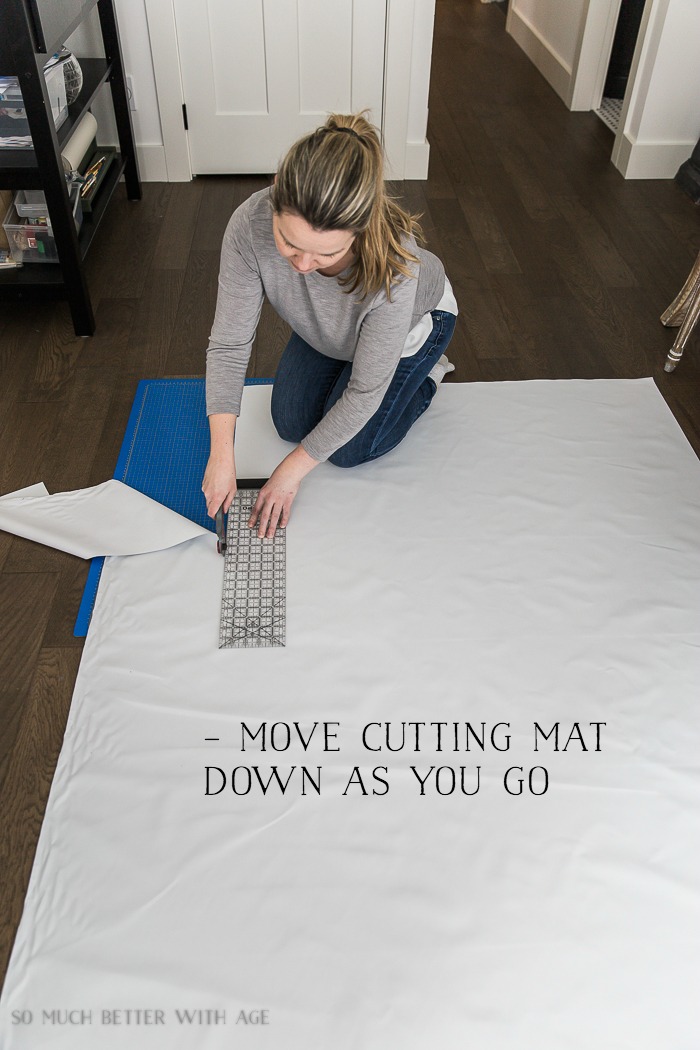 8. Pin the blackout lining to the curtain panel with the finish side facing out. You only need to sew the top and two sides down. I always leave the bottom unstitched.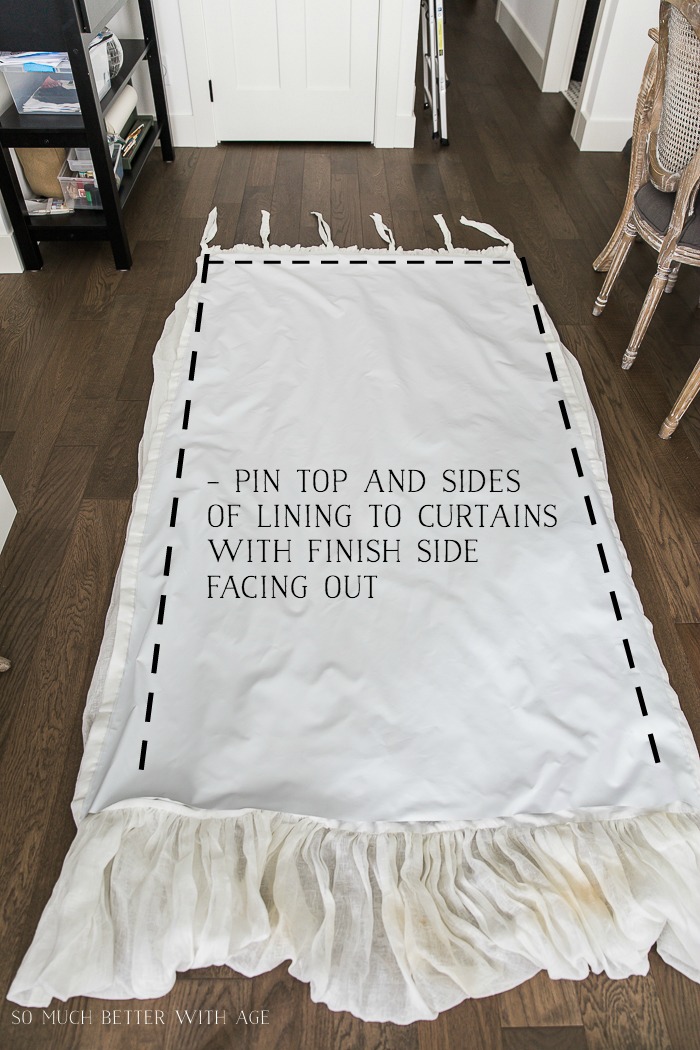 9. Sew the blackout lining along the same stitch marks as the curtains. Use the same color thread as the store-bought curtains. If you don't go along the same stitch marks as the curtains, that's okay. Even if you get a stitch line all the way down beside it, it will still look good and you won't be able to see it close up.
Here is what it looks like sewn together. I didn't much seam allowance at all (oops!) which I've suggested 1/2-1 inch seam allowance.
But blackout lining won't fray so it's great fabric to just cut and sew into place.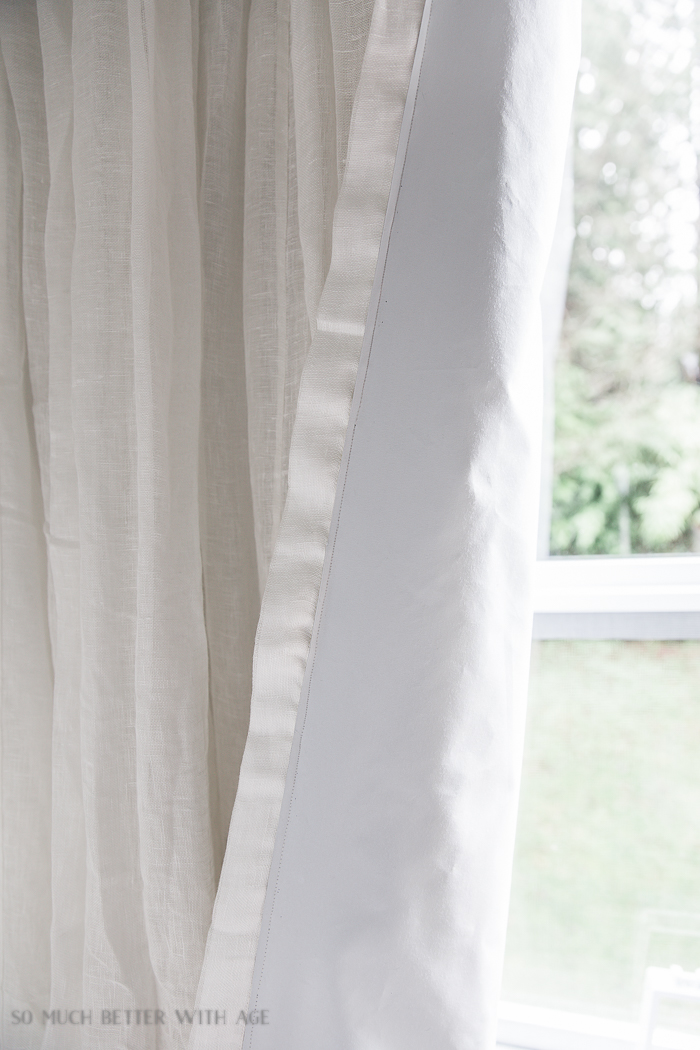 Now I get my pretty curtains AND a good night's sleep.
I'm thinking of making a whole printable handout for my readers with different ways of making curtains. Would this be something you are interested in?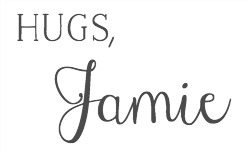 SaveSave
SaveSaveSaveSave
SaveSave
SaveSave
SaveSave
SaveSave
SaveSave