Declutter your house right now by throwing out these 60+ items!
Decluttering feels so good but it can be so hard to know where to start. Here are 60+ items that you can throw out today to get a jumpstart on purging and decluttering your house.
And when I say 'throw out', please know I mean to recycle and donate before considering tossing them in the trash.
From Your Kitchen:
1.Expired refrigerator food and condiments.
2.Expired pantry food.
3. Cooking utensils you have multiples of (do you really need 12 wooden spoons? 2 is good)
4. Old cutting boards that need replacing.
5. Plastic containers that don't have lids
6. Mismatched coffee mugs no one uses.
7. Water bottles you have multiples of.
8. Items you are keeping just because someone gave it to you but you never use (and never will).
9. Appliance manuals (most are online, see below).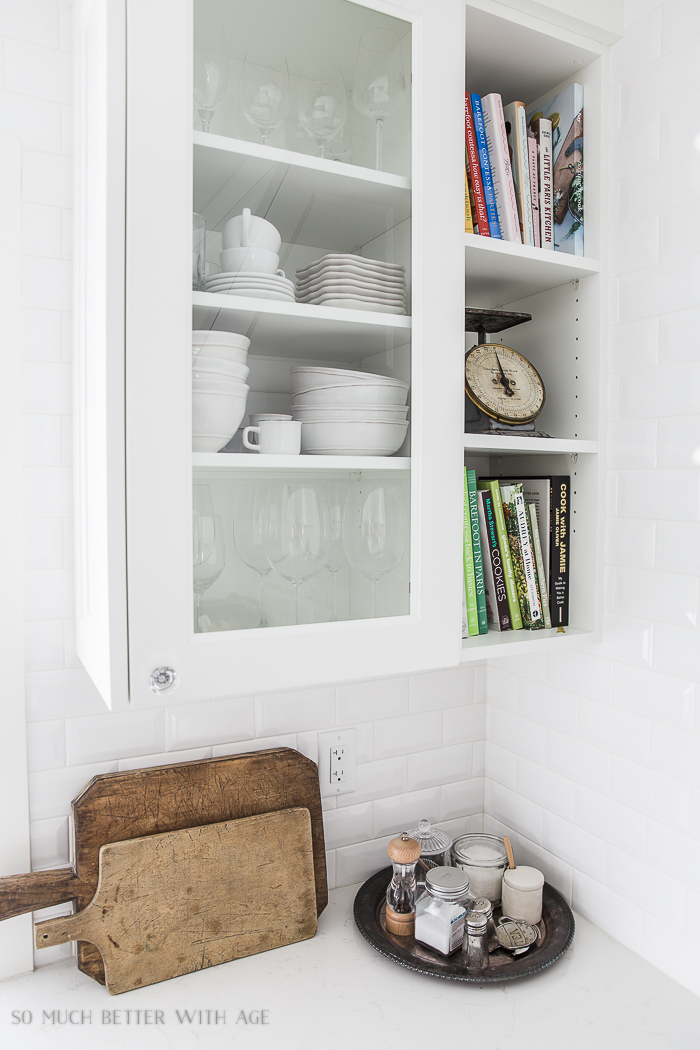 10. Take out menus.
Tips:
Go through your entire kitchen and make a plan of what you use on a daily basis, what you do use regularly but maybe not daily (i.e. casserole dishes), and any chipped, cracked missing pieces. Make a wish list of what you'd like to replace and watch for sales on items. For example, I have one lasagna pan and two casserole dishes. Buying items that can do double duty (a dutch oven that can go from stovetop, to oven to table) is a great investment and worth saving up for. You can see my kitchen supply list here.
I don't have a lot of room in my pantry for a lot of extra food so when I grocery shop I make sure to only buy what we have room for (so I basically don't shop at Costco!). Seeing what you have in front of you will sure to be eaten first and you're not really saving money buying bulk if you are throwing out expired food.
I have one plastic container with manuals that I keep in my office. I do use them from time to time and I find they can be convenient (like knowing the model number and serial number). If you want to become paperless, make a note on a spreadsheet of your serial and model numbers so you can look them up online.

From Your Living Room:
11. Dried flowers.
12. Old magazines (see more below).
13. Games with missing pieces.
14. Art you no longer love.
15. CDs and DVDs.
16. Electronics that don't work.
17. Electronic manuals.
18. Old candles that no longer burn.
19. Decor items that make the room feel cluttered.
Tips:
Magazines: I have several subscriptions to magazines and I make sure to go through them once a year. I keep only one year and go through them and tear out any inspirational photos that I know I'll want to review again. I'm a blogger so this comes in handy for me. If you know you won't look at them again, recycle or donate your old magazines to a library, doctor's office or thrift store once you have about 6-12 months worth of them. Alternatively, you can just pick up a magazine here and there without buying a subscription and recycling it when you are done.
From Your Playroom:
20. Toys your kids don't play with anymore.
21. Extra stuffies.
22. Toys that are broken.
23. Broken crayons.
24. Dry felt markers.
25. Old colouring books.
26. Kids' art (I only keep a few, more on that in another post)
Tips:
Depending on your child, you may want to ask him/her if there are toys that want to donate to other kids that they don't play with. I do this first and my kids do a great job getting rid of items. As a second step if still have too many toys, I pull ones that I know my kids don't play with and set them aside in a box. After awhile if they haven't asked about them, you can donate them. Alternatively, you can switch them out with other toys so it's like they are receiving new toys to play with.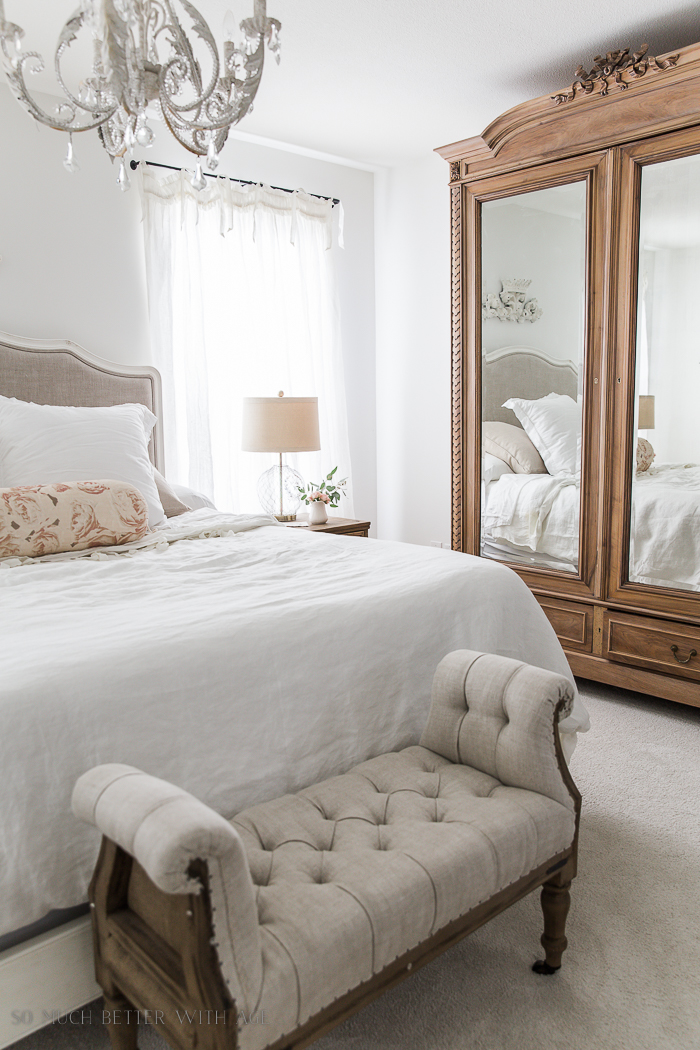 From Your Bedroom:
27. Clothes that don't fit.
28. Anything you haven't worn in 18 months.
29. Promotional shirts you got for free.
30. Old underwear.
31. Worn bathing suits.
32. Purses you never use.
33. Items you're holding on to just because they were expensive.
34. Set aside clothes that need mending and fix them.
35. Socks with holes.
36. Metal hangers.
37. Worn out sheets and bedding.
38. Old pillows.
Tips:
Have two sets of sheets for each bedroom. I find just two fitted sheets for the kids room is enough as they always like their soft blankets.
I have a family that I donate many of my clothing items to. It makes me feel good to give away a once expensive purse to someone who would appreciate it. If you are never using items again, there is no sense just storing them. And now the reason why I don't buy super expensive items!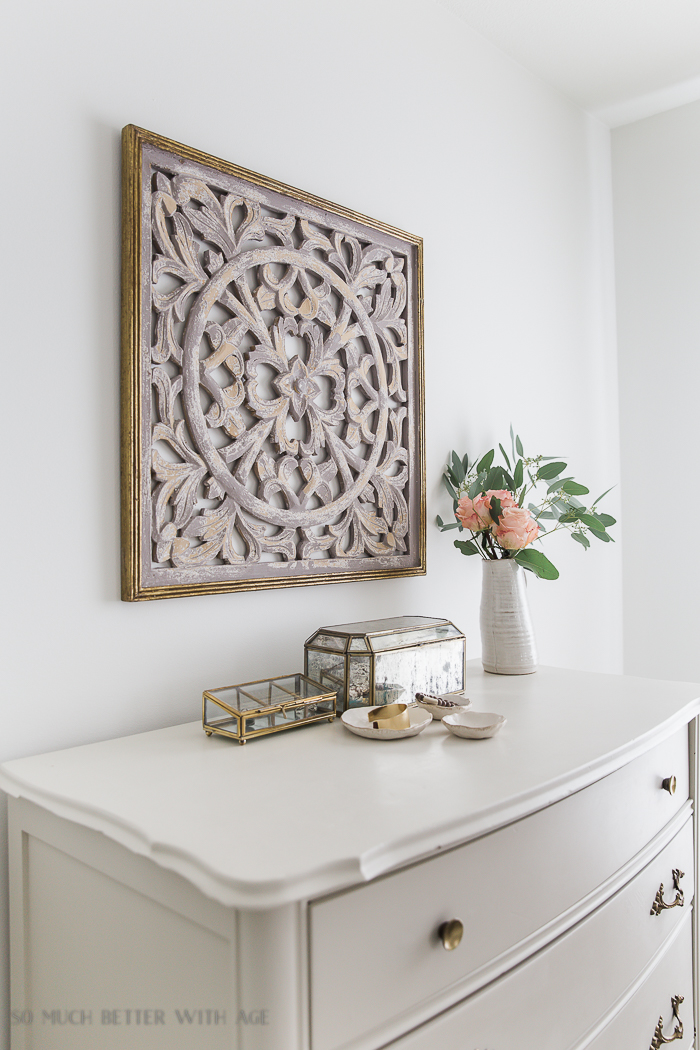 From Your Personal Items:
39. Gifts you don't like.
40. Broken jewelry like necklaces with broken clasps.
41. Only one earring.
42. Old sunglasses.
43. Posters you'll never display.
44. Touristy knick knacks.
45. Old cell phones (clear to default settings and sell).
46. Old wallets you don't use.
This post contains affiliate links for your shopping convenience. Click to read my full disclosure policy.
From Your Office:
47. Old receipts you don't need.
48. Extra photos you don't need (if they are digital).
49. Old brochures (see below).
50. Papers that are already on your computer.
51. Cards or gifts from exes.
52. Cards with no sentimental value.
53. Scraps of wrapping paper.
54. Business cards that you don't need (see below).
55. Expired coupons.
56. Pens that don't work.
57. Books you don't use and won't look at again.
58. School books you won't use again.
59. Organizers you bought to get organized that didn't get used.
60. Old bills (that are not needed for business expenses).
61. Loyalty cards you don't use.
62. Old invitations.
63. Old notepads.
64. Electronics that don't work.
Tips:
I keep a small box in my office for recent receipts that I don't need for business expenses. After a year I go through them and shred them. If the receipt are for an expensive items, I staple it to the manual and pop it in my manuals box.
If I want to remember a place to visit from a brochure, I have a travel spreadsheet that I add that place to.
I have binder with plastic business card holder sheets for important numbers. Alternatively, you could add them to a spreadsheet.
I hope you found these tips helpful! I'll be sharing more organization posts with you this month. Happy decluttering!
Printable:
To download this printable, subscribe to my newsletter.
If you are already a subscriber, you'll have access to the printable in your inbox.
Make sure to pin it for later!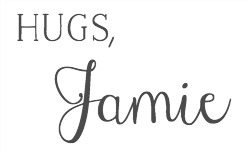 Click in Case You Missed: