I have made the most perfect Christmas wreaths with jute and glitter.
I love jute webbing and decided to make holiday wreaths with it to get it that vintage or French feel.
I also added a wooden sign with glitter to the Christmas wreath for a bit of holiday glam!
I like my DIY projects to be simple yet beautiful. Here's what you need:
This post contains affiliate links for your shopping convenience. Click to read my full disclosure policy.
Supplies:
hot glue gun and sticks
scissors
wooden Christmas words/letters – here are some examples: JOY / Merry Christmas / Peace / Believe
white glue or glitter glue (I've tried both and don't find a difference between the two)
small paintbrush
gold glitter (I used Martha Stewart but here is a similar one)
Directions:
1. Wrap some jute webbing over the wreath leaving an overlap of about 1-2 inches and cut. You'll need approximately 12 pieces cut.
2. Hot glue the jute piece around the wreath and hold in place for a few seconds.
3. Leave the overhang and hot glue a few more pieces around the wreath making sure to overlap the previous piece.
4. Once you have a few in place, cut slits into the overhang and hot glue each slit into place.
5. Paint glue over front of the wooden sign and sprinkle glitter over and let dry. Hot glue it onto the wreath.
 I love these jute wreaths! So simple and holiday rustic with a little bit of glam.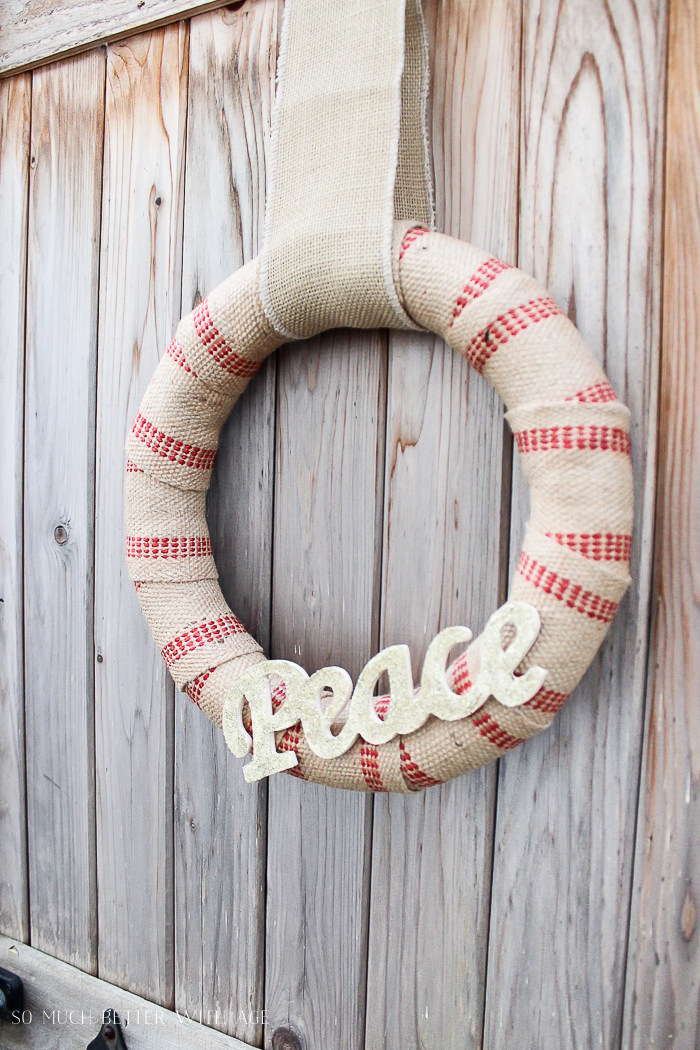 And perfect for the Christmas season. 
I hope you enjoy making these jute and glitter wreaths this holiday season!
Make sure to pin it for later!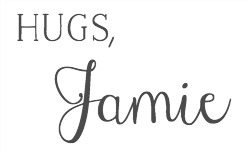 click in case you missed:
30+ Unique Christmas Decorating Ideas
French Vintage Christmas Kitchen