Since I've shown you my house tour this summer, I realized I've never shown you before and after photos of the kids' bathroom. It's actually very similar to my main floor vintage powder room in terms of color choices and tile but I'd thought I'd give you the ol' tour anyway!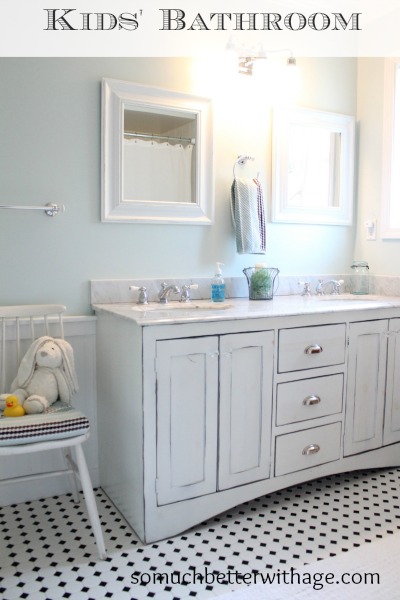 So here is the 80s BEFORE:
And here is the AFTER:
Before…
And after…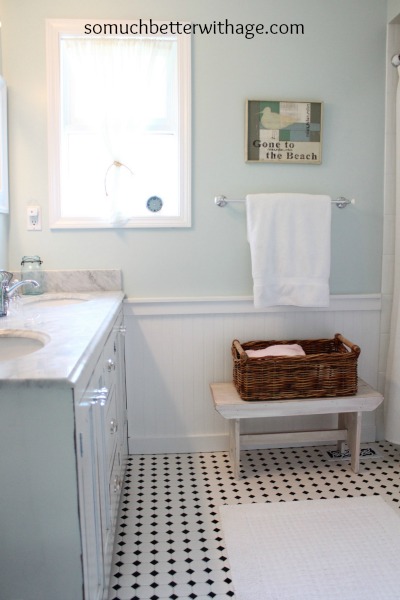 Definitely a big change!
It has a beachy, vintage vibe.
We added beadboard trim and black and white tile just like in the powder room.
And we had the same vanity made very inexpensively that I'll be sharing with you soon 😉
Looking for the paint color?