I love the contrast of light and dark when decorating my home.

I always say I love lots of white but when I look at all the photos of my house I realize that I do have a LOT of dark pieces.
Turns out I LOVE the contrast of light and dark! Of course I love neutral decor (if you haven't noticed) with lots of white but I love the play of contrast against dark floors or accents with dark frames or decor.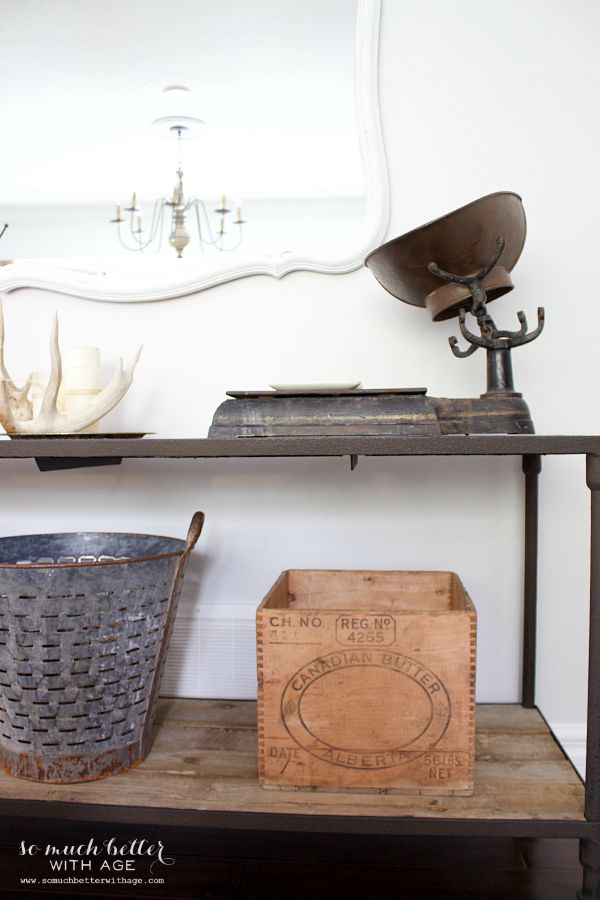 This probably isn't news to my loyal lovely readers but I hadn't really thought of it before.
Dark natural elements contrasting against the creamy white walls? Gorgeous!
On the bookshelves, elements of light and dark with various shades in between, and every now and again even I have to throw in a hint of soft colour.
The kitchen, my favourite room in the house is the one room that doesn't have a whole lot of added colour contrast with the exception of the floors.
You may recall I used to have dark counter tops. Apparently a little too much contrast in there!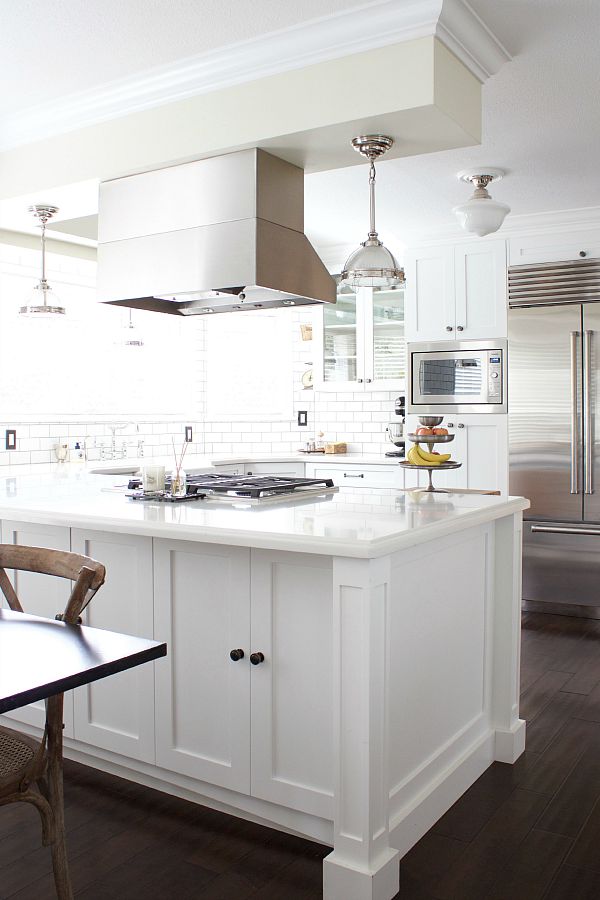 White subway tile, yes!!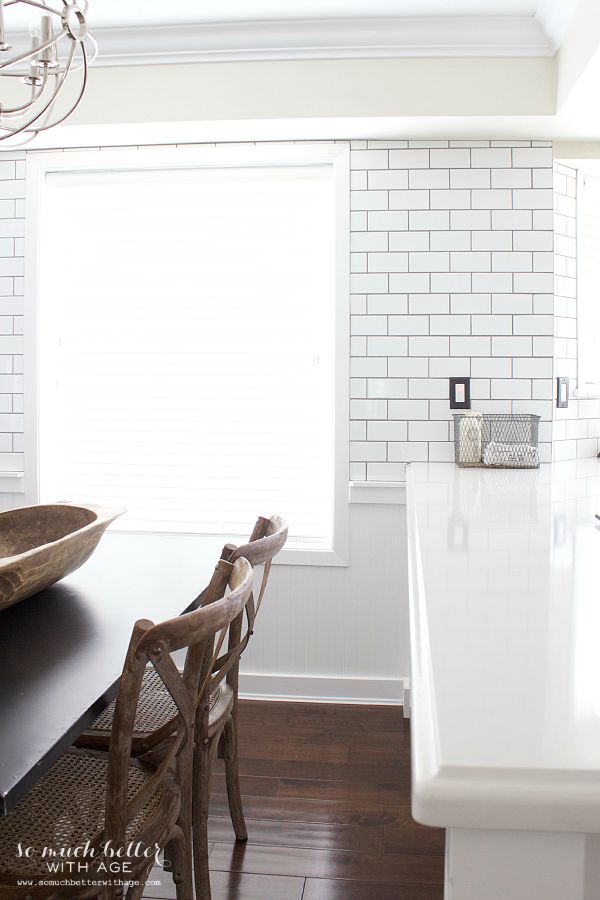 Everyone needs a tiny bit of colour in the bathroom, but not without a little contrast!
I still love this wine crate key holder but that chandy has my heart.
There are some major decor changes going on here.
On Monday I'm going to give you a sneak peek of a new place that I'm in and there are bigger plans on the horizon. I'm on the hunt for a house!!
It's either going to be in the area I'm currently living or might be in a neighbouring town. It's been fun to look around at the houses out there as it's been a long time since I've been house hunting.
So come back here on Monday for some sneak peeks! Fun times ahead.