I would love to show you a tour of my French inspired living decor. There is also a photo of a unique gift towards the end.

Hello my lovely reader! I'm so sorry for my absence. Wow, have I been busy! I finally moved into my Sweet Little Bungalow beginning of May and a week later I was off to France for Heather's Bullard The Academy. Let me tell you, it was extremely hard for someone like me to leave my house a complete disaster with boxes everywhere as well as trying to find everything I needed to pack for the trip and then just leave it all behind. I was also away from my babies for two weeks and that was really hard too. BUT It was an absolute dream come true. It was a birthday treat to myself as I'm turning the big 4-0 at the end of this month (ack! so hard to believe). I cannot wait to share with you all the photos of that trip.
As soon as I arrived back you can imagine all the unpacking I had to do. Unpacking from my trip and unpacking my new house but it was all worth it.
There has been a lot of change happening in the background here and I can't wait to share it with you.
But first, I know you are dying to see my new house! I am still not set up completely yet, no art or photos on the walls even, but I did manage to get this one room semi-done for you to take a tour of.
So, welcome to my living room.
As another unique gift for my birthday, I'm sporting a new watch from Jord.
I thought it was only fitting to have Jord wooden watches take you on this tour with me today. When I first moved into my pied-à-terre apartment last summer, I got a Jord wooden watch at the same time and did a living room tour as well. Gifts and tours seem to go hand in hand on my blog.
The ebony and gold is the perfect match for my new house.
Click HERE to receive a limited coupon for $25 off this unique gift.
A wooden watch is also the perfect gift for Father's Day 😉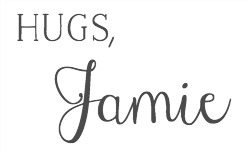 Disclosure:  Thank you, Jord,  for the beautiful watch. All opinions are 100% my own.