It's amazing how a few small updates in a room can have such a big difference! Check them out below!
Over the last little while, I've been making some small changes to our living room. These changes have made a huge impact on the space and I can't wait to show you!
You might remember the new gorgeous vintage rug that we added last summer. I shared a lot on Instagram narrowing it down from three choices with your help.
Here is the newly added rug. I took this photo when we first got it in the summer last year.
Disclosure: This post may contain affiliate links. Please read my disclosure policy.
And here is how our living room looks now!
Our new artwork from Minted called Morning Mist is the perfect addition to the space. The colors go so nicely with our couch and new rug.
It's 40×30 in size and I chose the gilded wood frame to go with it.
I love how it changes the look of this room!
This is what the living room looked like before with the cabinet and the artwork on the wall.
Another change was that I just painted this cabinet.
cabinet makeover
When I got this cabinet, it didn't have a backing. I think someone had used it as an entertainment centre so for ease of installing cables to the electronics.
Aaron put a piece of MDF on the back using the brad nailer which also helped reinforce the whole piece.
I've had this cabinet for years and I've always just lived with it having no back. When it gets pushed up against a wall, no one notices!
I primed it first then painted two coats of Putty from Fusion Mineral Paint.
Check out these articles for the best painting tips:
How to Decide Whether or Not to Give Antique Furniture a Makeover
How to Prep Furniture for Painting
How to Paint Furniture Like a Pro
I no longer keep my aprons, tablecloths and napkins in this cabinet but just my china collection and my exercise weights. Yes, it's a weird spot but this is where I work out at home so it's the best spot to keep me motivated! I always maximize the storage throughout the house.
The color looks amazing with the other tones in the living room. I only wish I painted it sooner!
I added some more texture by adding a wicker trunk for all our blankets.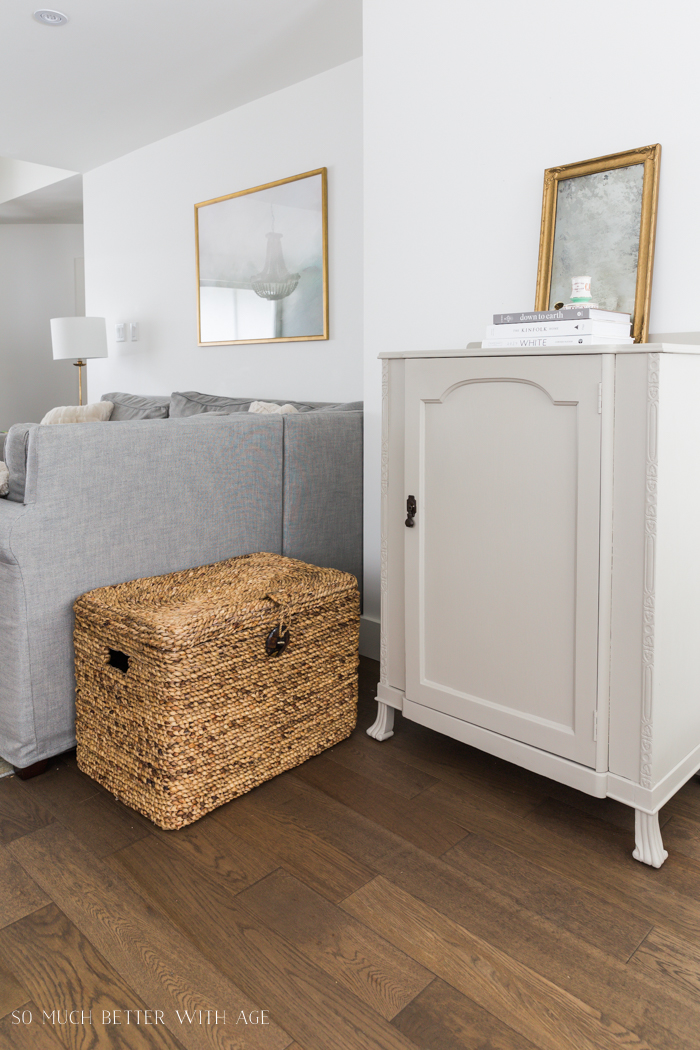 The details of the cabinet really stand out now.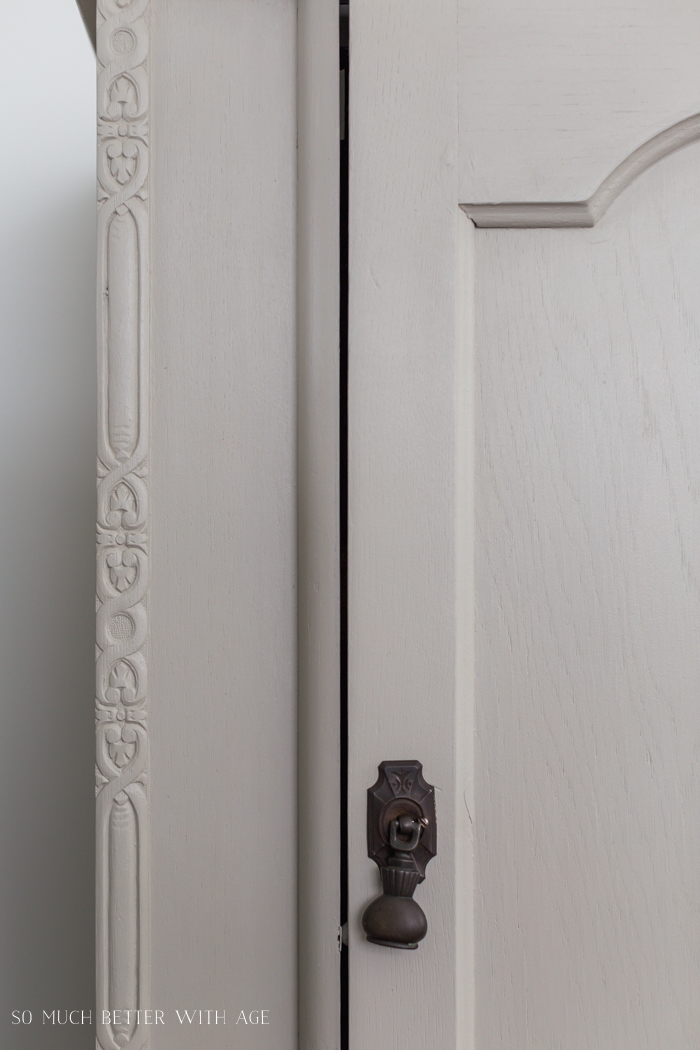 What do you think of my living room refresh? It's amazing how just a few small updates can have a huge impact!
sources:
Make sure to pin it for later!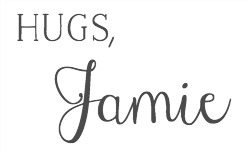 click in case you missed:
How to Decorate a Long, Narrow Living Room
How To Paint Furniture Like a Pro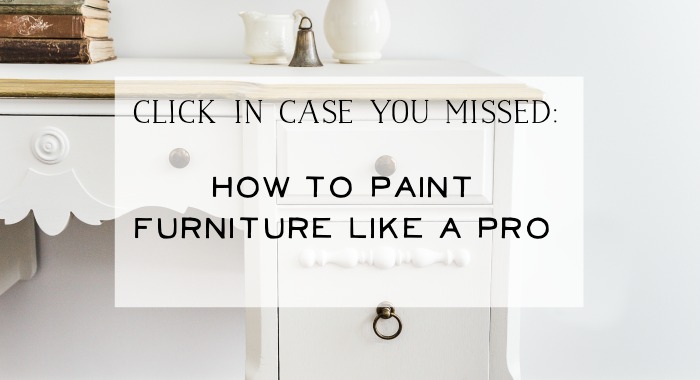 Honest Review of Pottery Barn Slipcovers in Premium Performance Basketweave