This Mother's Day vase is perfect for mom as it's totally customizable.
This year for a Mother's Day gift, I thought about what I'd like to receive as a gift. I love gifts that I can use throughout the year as well as a special thing I bring out on Mother's Day. I already had my breakfast-in-bed tray with decoupaged kids' art and I thought a vase would go along with it perfectly.
A pretty, personalized vase is a great gift to customize to your mom's color preferences.
This post contains affiliate links for your shopping convenience. Click to read my full disclosure policy.
Here is what you'll need for the project.
Supplies:
vase(s) from thrift store (wider vases are better for spraying into)
stickers – I used Mother's Day, hearts and lace from Scrapbook section in the craft store (similar here)
spray paint (my favorite green)
tweezers
Directions:
1. Place stickers on the inside of the vase evenly spaced out. If your sticker contains words, spray the front with spray adhesive.
2. Tape the top of the vase with painter's top to prevent any over spray.
3. Take the vase(s) to a well ventilated area or outside and spray the inside of the vase in quick, short bursts. It's better than spraying in a big large cloud as the spray will come back out of the vase and into your face and I'm sure you don't want that 😉
4. Let dry and do another coat if needed. Once dry, remove the 'shape' stickers using tweezers. The shapes create a pretty negative spaded-space. If you have stickers with words, leave them on.
The ones with lace created a nice effect and I love the one that says Best Mom Ever.
I love the gold, rose gold and my favourite green colors.
Video:
Be sure to check out my YouTube video with how you can create a personalized painted vase for Mother's Day.
Make sure to pin it for later!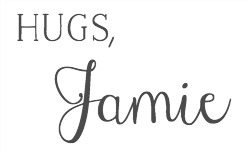 Click in Case You Missed:
Mother's Day Tray with Decoupaged Kids' Artwork