Today I'm sharing some of my favourite interior design books!
I LOVE receiving interior design books at Christmas! Once the chaos has ended on Christmas morning, I love to sit on the couch in front of the fire with a cup of tea and flip through my new books.
It's an indulgence we rarely seem to get these days, to laze around and do nothing. I love getting these books for that very reason. It makes you stop, breathe and relax.
You might have noticed that my book selection includes my usual vintage love along with modern design books. I love to mix old and new together and my tastes have been slowly changing. I'm excited for the new year to share some new design posts with you!
In no particular order, here are my favorite interior design or decorating books.
This post contains affiliate links for your shopping convenience. Click to read my full disclosure policy.
1. For the Love of White 2. Monochrome Home 3. Victoria Hagan: Interior Portraits 4. Joseph Dirand 5. Travel Home 6. Abode 7. Down to Earth 8. Old Home Love 9. Pale & Interesting 10. Simplicity 11. A Life Less Ordinary
12. Atmosphere 13. Creating Home 14. Suzanne Kasler: Sophisticated Interiors 15. This is Home 16. The Nature of Home 17. AD at 100 18. Kinfolk Home 19. Emily Henderson Styled 20. Patina Farm 21. Habitat 22. Home Body
So many great books you must check out! Happy holidays!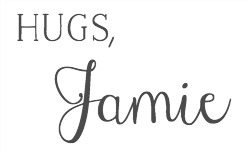 click in case you missed:
SaveSave