Take a look at my cozy new apartment, complete with a French vintage decor!
Last week I mentioned I moved into a new apartment. It's an interim place while I house hunt.
Yep, I'm looking for a new house! It's very exciting but I'm not sure where I'm moving yet.
For now, I want to show you my 'pied-à-terre'. It's my little apartment in the city while I look for a new house.
I worked my little butt off this weekend to get it together. I've lived here for a month now but with so much going on, I've barely had a chance to unpack or decorate my pied-a-terre. It's a long weekend here in BC so I took advantage of.
I hate moving, I really do. I haven't moved for six years now but I used to move every six months.
Every six months! Who does that? I do apparently. When I grew up, I didn't move that much but when I moved out after high school, I would move every six months.
Don't ask me why. There were many different reasons. Sometimes I would find a better apartment down the street with better hardwood floors and I would move.
And I would move just by walking my stuff down the street because I thought that would be easier.
Which it wasn't. Don't ever do it. Moving down the street is actually far worse than moving across town.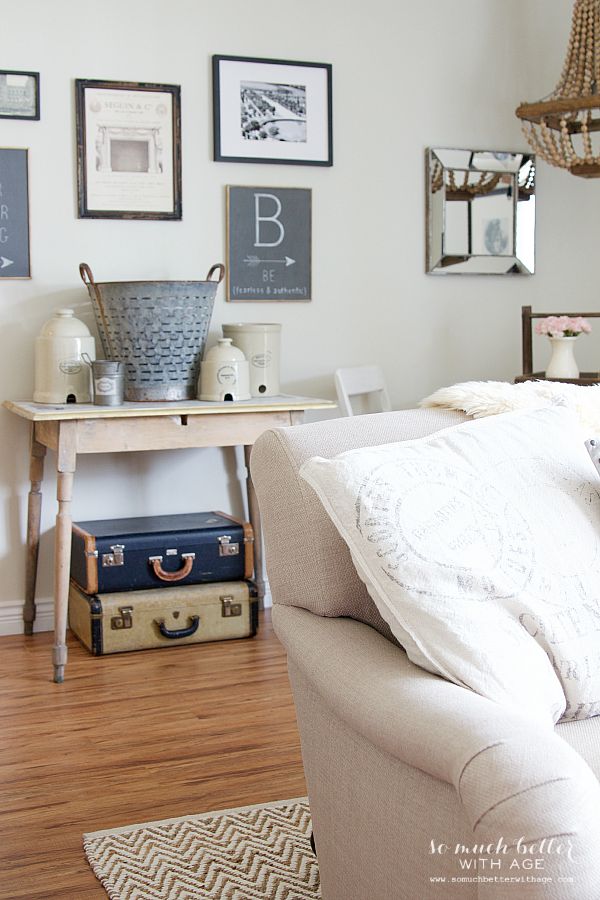 It was so fun to mix up all pretty my artwork that I've had.
Some is from City Farmhouse (grey art pieces) and Maison de Pax (black and white Paris photography).
I bought this beaded chandelier last year from Antique Farmhouse but it's also available on Painted Fox.
I've posted on Instagram before about how I unknowingly match my clothing and accessories to my decor. You might have come across this one about how my watch matches my decor.
How cool is it to have a wood watch that matches your decor?
Pretty cool watch I think.
Swarovski crystals and a gold rose face? Yes please.
It's called the Sidney from Jord.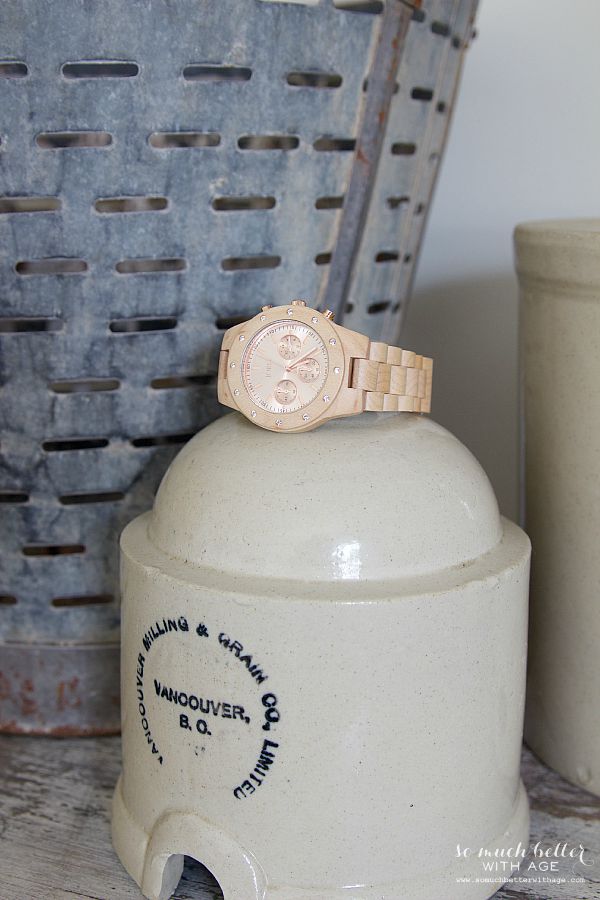 I love wood with pink. How perfect is that?
So I'm super happy with my new watch.
And of course my new apartment.
It's a crazy time right now but also good. I don't know what's to come but it's exciting what's on the horizon.
For now I'm all set up in my new pied-à-terre.
And can't wait to show you around more.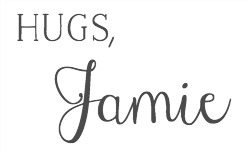 Pin this:
Disclosure: Thank you Jord for the gorgeous watch that matches my new pied-à-terre.
Ladies Wooden Watches