Natural Stunning Christmas Inspiration
The most stunning natural Christmas inspiration for you this year!
It's no surprise I love Christmas and every year I'm gravitating to more of a natural, simple look. I love all the natural evergreen garlands and wreaths and the way they add a natural fragrance to the home. Even faux garlands add a such a natural, simple look.
These natural elements paired with my favorite mix of vintage and modern decor make my heart happy. Check out some of my favorite spaces with the most beautiful touch of Christmas decor.
Christmas inspiration in the most gorgeous spaces
Angela Wheeler via House & Home Magazine has one of the most beautiful homes. Her kitchen is my dream.
A natural green garland swung over a mirror in an entrway is all that is needed!
For The Home put together just the right amount of Christmas cheer with the items on the coffee table and undecorated Christmas tree. It's the type of decor that will last all through winter too.
Elle Decor Magazine has made my heart melt with this photo. The ribbons and wreaths and garlands on those windows, my goodness! This kitchen is gorgeous for this Christmas display.
Erin from Francois et Moi always does the best minimal natural Christmas decor. Her beautiful home is the perfect backdrop for the pops of greenery.
Virginia MacDonald via House & Home Magazine created this dreamy Christmas scene that doesn't read overwhelmingly Christmas-y, if that makes sense. The orange slices are so pretty!
Chloe from Boxwood Avenue has the most beautiful home on a ranch. I love the way she decorates her home for the holidays every year.
Josh Young Design House is the master of creating of an impeccably designed home that feels so warm. The wreaths on his brownstone are perfection!
Donna Griffith via House & Home Magazine create a beautiful scene with these garlands in this entryway.
Deb from Seeking Lavendar Lane has the most beautiful European style and her Christmas decor matches it seamlessly.
Maggie Vollrath created this dreamy space with her natural tree and twinkly lights.
This staircase found on One Kindesign is just perfection. I mean, marble stairs? Common, right? Perfect Christmas inspiration.
@carlaypage her house and decor makes me swoon. Seriously, I could move right in. I love how she decorated for Christmas with these beautiful evergreens.
Emily White via The Everygirl had a fabulous white backdrop for her Christmas greenery. The brass bells and bowls of pinecones so sweet.
@carpendaughter is a master of restrained prettiness. Isn't her foyer so pretty?
I hope you enjoyed these natural and stunning Christmas spaces.
Check out more: Simple and Natural Christmas Decor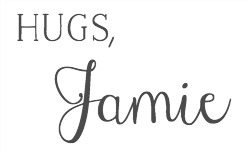 click in case you missed:
Minimalist Elegance Christmas Tour
White Farmhouse Christmas Tour