Organizing the craft supplies in my office is finally being done. Check out how I did it.
About a month ago I introduced you to my new office. I've taken over the fourth bedroom of my house just for me…and all of my craft supplies.
It's my office but I also wanted a place for craft supplies, my sewing machine and fabric.
In my last house all my craft supplies were organized into my craft cabinet but it was in the living room so not very handy to get at.
In this room I wanted all my craft supplies and office stuff in one room.
It doesn't sound like a difficult task but it so is!
I have a lot of craft supplies as any DIY blogger would have. I utilized the closet with full organization shelving to make sure I used up every inch.
Let me show you how I did it.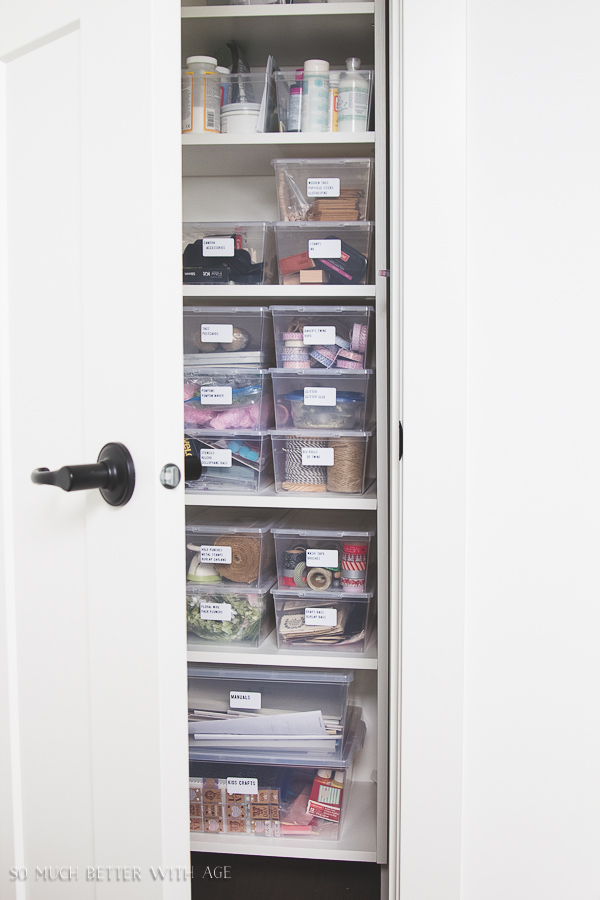 The interior of my craft cabinet was really pretty with wire baskets etc. but not very practical. I ended up just stacking stuff everywhere. I needed a real solution.
My new obsession are these plastic shoe bins that you can buy at most hardware or dollar stores. I found mine for $1 each. I use them in every room of my house. Sometimes I just recycle the lid and use it as a bin for shampoos etc. under the sink. But that is another post.
The bins are great as you can see what is stored inside. The problem I was having though was that I had many items in one bin and not all of the items could be seen.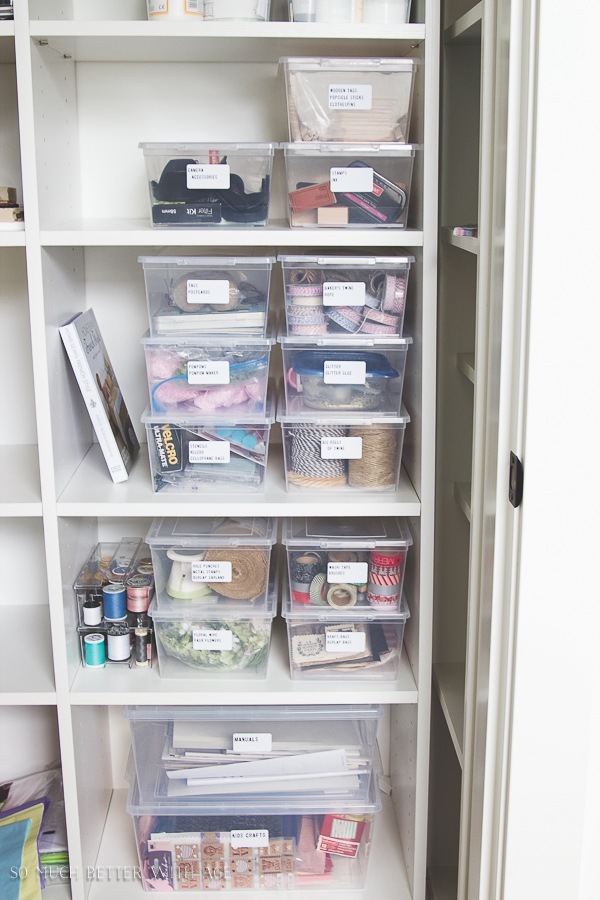 I added labels where I could itemize what was in each bin and I even used my custom blog font. That's right! I just blew your mind with the custom font, didn't I?
We all want things to be organized AND look pretty and this was the way I found out how to meld those two worlds together.
More on that in a bit…
You can see how I utilized every square inch of this closet space with this bookshelf. To the right of the shelf was a tiny corner.
I had the shelving installed in that little corner so I could put my books there.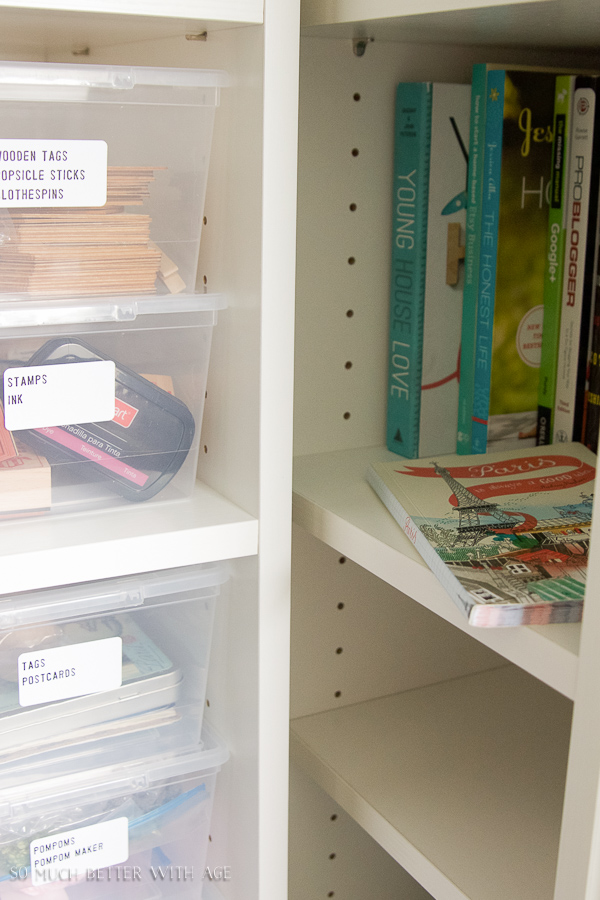 I asked my closet guy to make me more shelves so I could squeeze as much as I could in this tiny space. See how there's hardly any room above each book? I maximized, people!
I used this label writer to print up easy labels for the boxes. In fact, I've wanted one of these since I worked in medical years ago.
It's so nice and discreet and just sits on my desk next to my computer. And did you know there is no ink or toner? It uses thermal printing technology.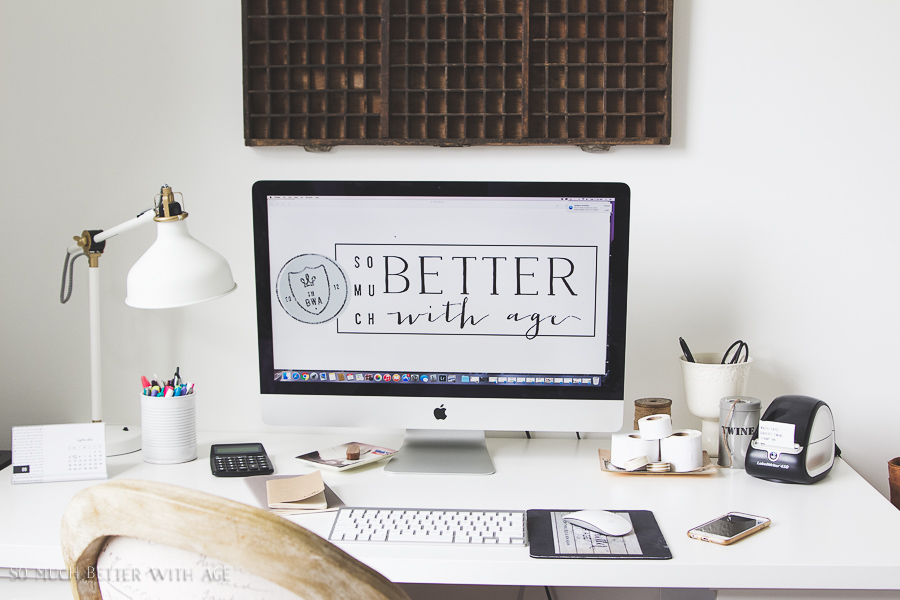 The software is a quick download and already syncs in the custom fonts from your desktop computer!! I can't believe how easy it was to use.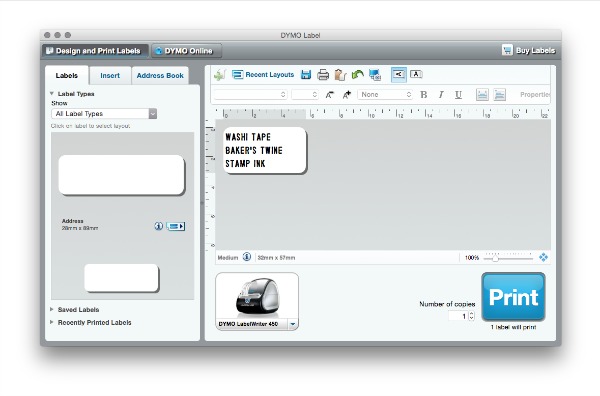 And the label just pops out instantly! It even has the ripping satisfaction of a cash register receipt. So fun!
So for the other side of my office, I will soon show you my tall cabinet with file folder organization and my sewing table. But first I have to organize it!
This is a sponsored conversation written by me on behalf of Newell Rubbermaid. All opinions are my mine.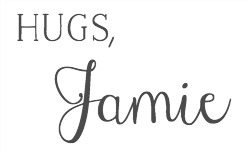 .
SaveSaveSaveSave
SaveSaveSaveSave