10 Painted Concrete Patio / Floor Ideas
These 10 painted concrete floors or patios will knock your socks off! And the best part is that they last!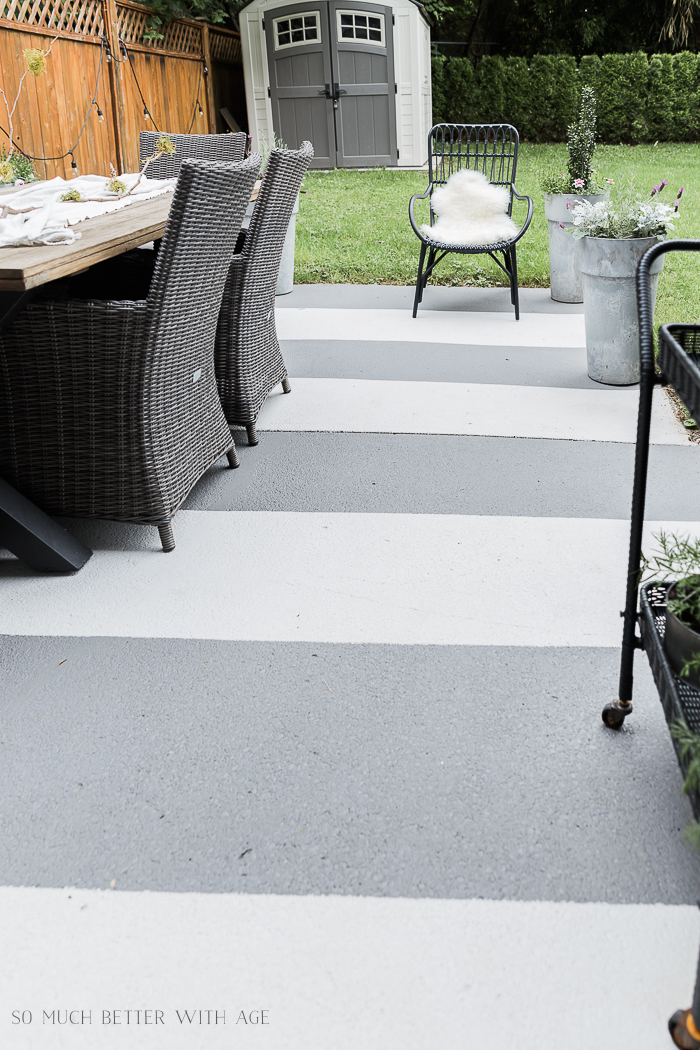 Painting our concrete patio was as the best decision we made for a budget-friendly temporary solution but now that it's been the third season, I can say that it's not just temporary but long-lasting!
There is so much that we'd like to do with our backyard. We'd like a bigger patio for entertaining that includes an eating area and a sitting area, a large pergola to cover us a bit from the elements (it rains here a lot in North Vancouver) and an updated draining system so the water flows more away from the house. All of that means big bucks and there's always more important things that take precedence.
Painting is by far the best way to update a space and painting over concrete has large impact!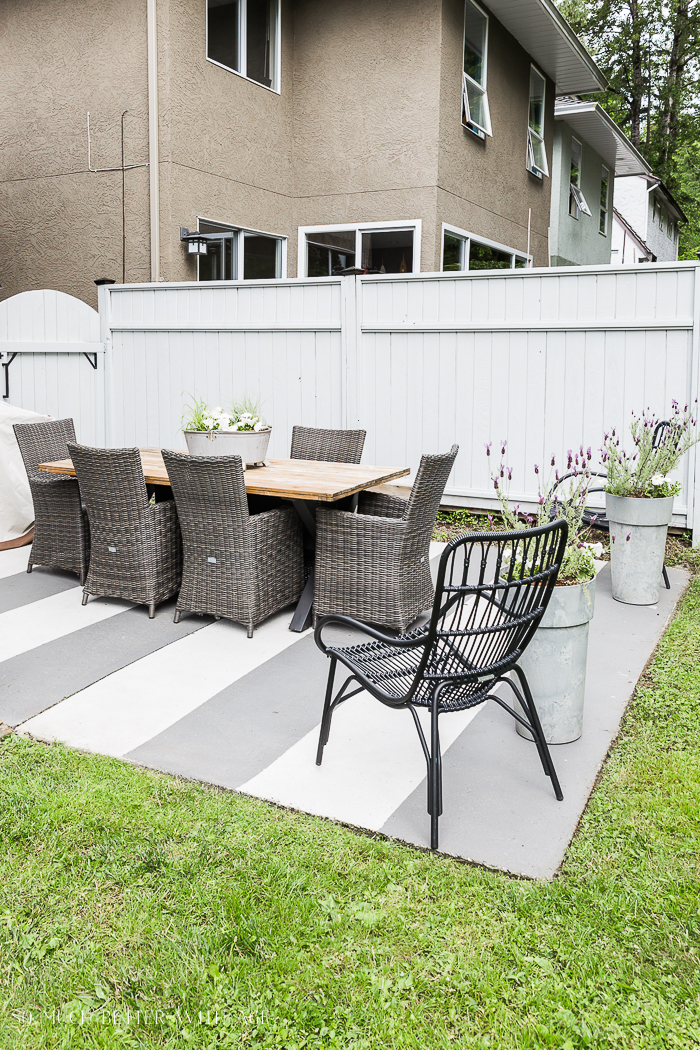 My blogger friends also know the power of paint and whether it's an overall color over concrete or patterned look, there are endless possibilities on how you can paint over concrete inside or out!
It's All About the Prep
My friend Sarah from Life on Virginia Street knows the best way to prep a concrete patio for painting.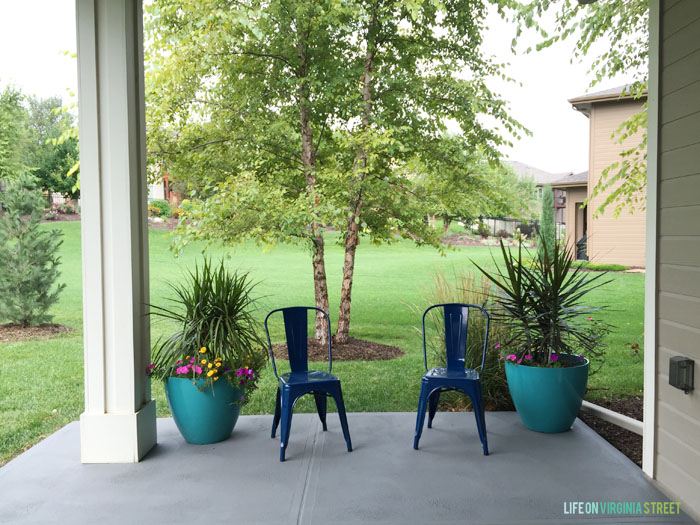 So does Laura from The Turquoise Home. It's amazing how fresh these patios look!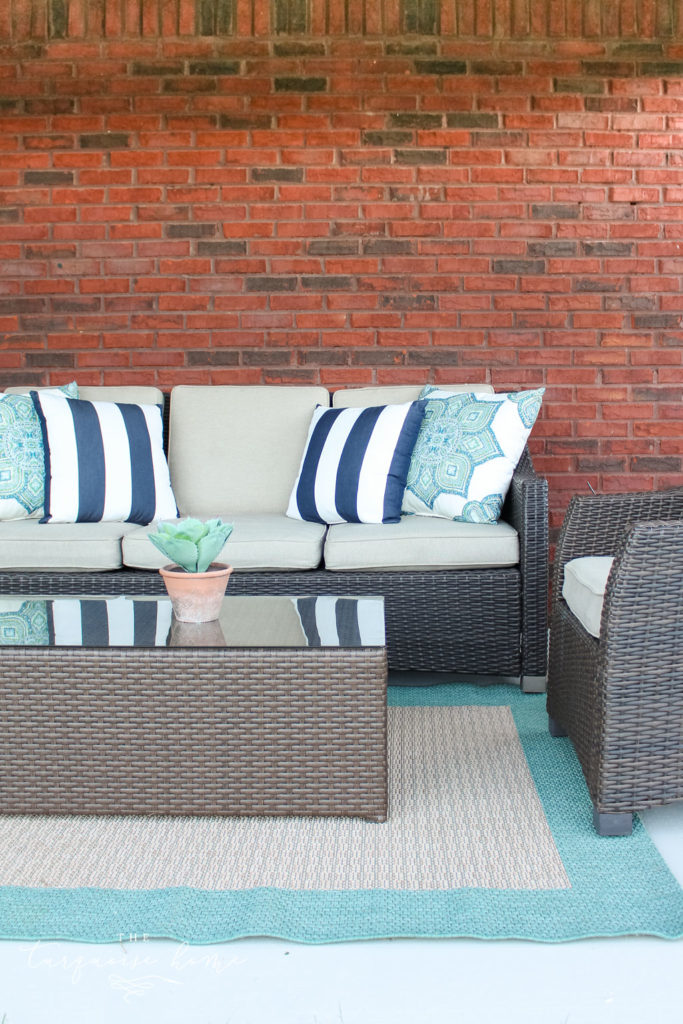 Go Bold with Patterns
When we painted our concrete patio, I opted for stripes and it seemed easier than a complicated pattern. With all the choices of stencils on the market, you can definitely make any pattern you'd like with a stencil or just painter's tape!
Look at how A Beautiful Mess updated this stunning concrete patio.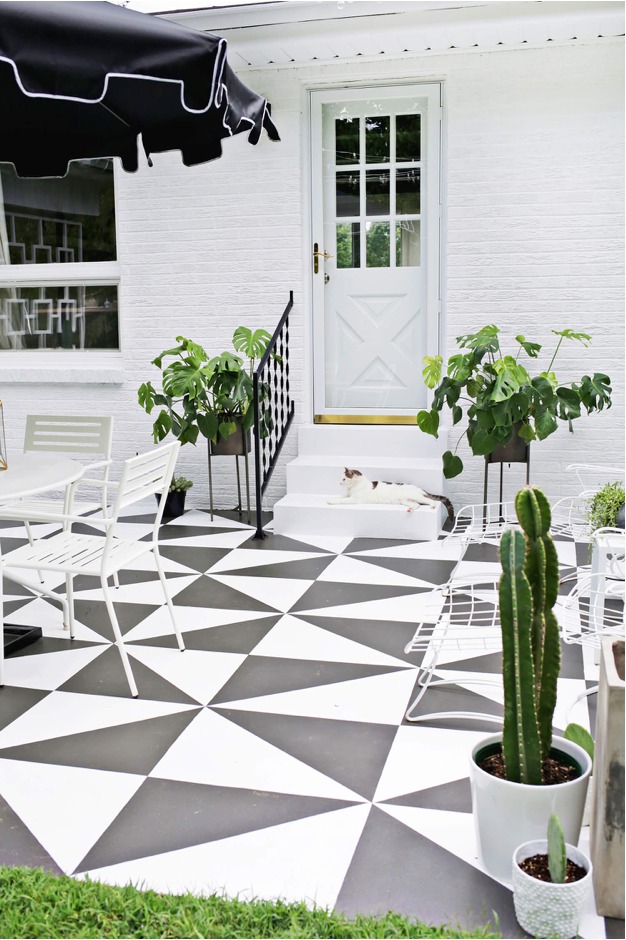 Annie from Zevy Joy inspired me to paint my concrete. Isn't her patio gorgeous?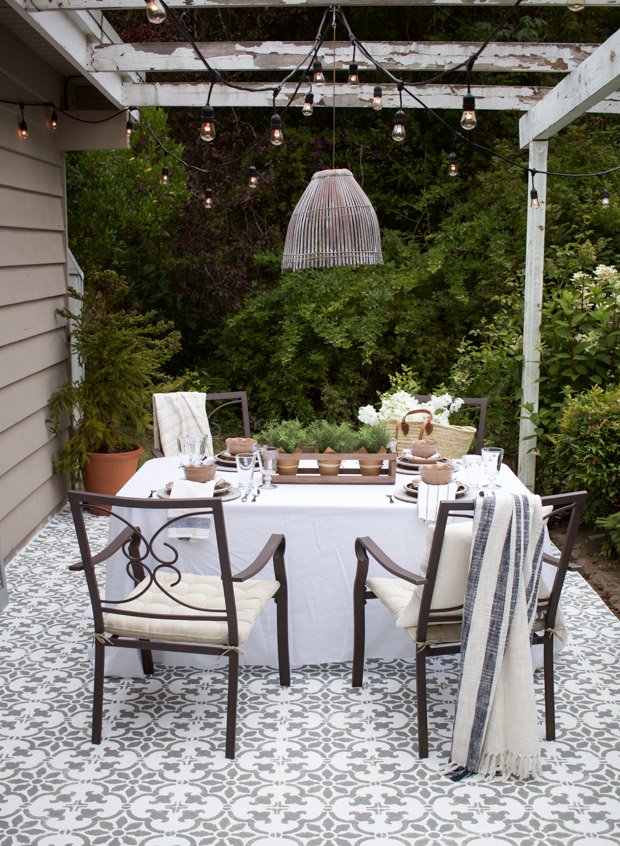 Jenna from Jenna Sue Design managed to stencil her entire concrete patio under Florida sun and pregnant! Her homes are always a treat to view.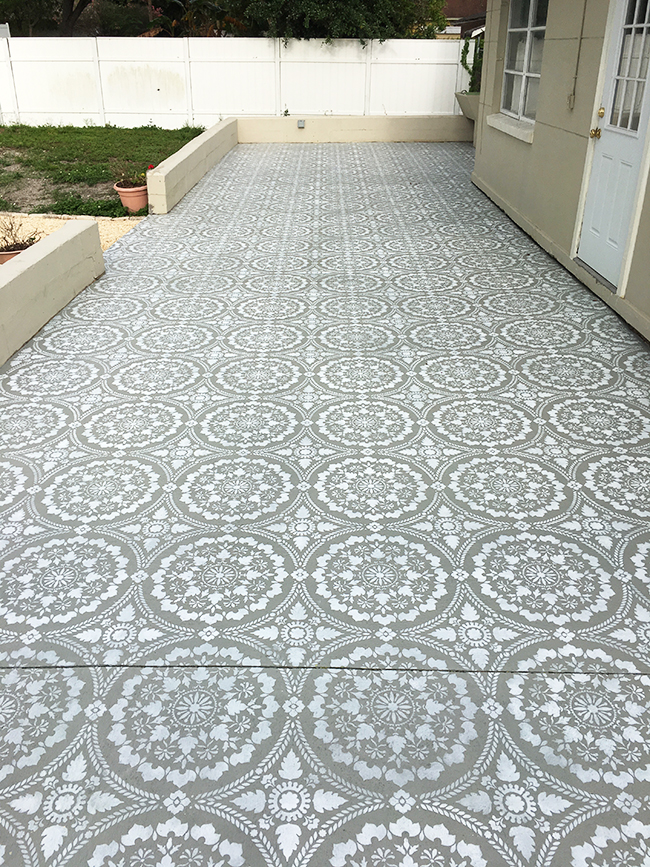 Coco from The Crowned Goat stencilled a concrete floor in her house and she tells me it still looks like new!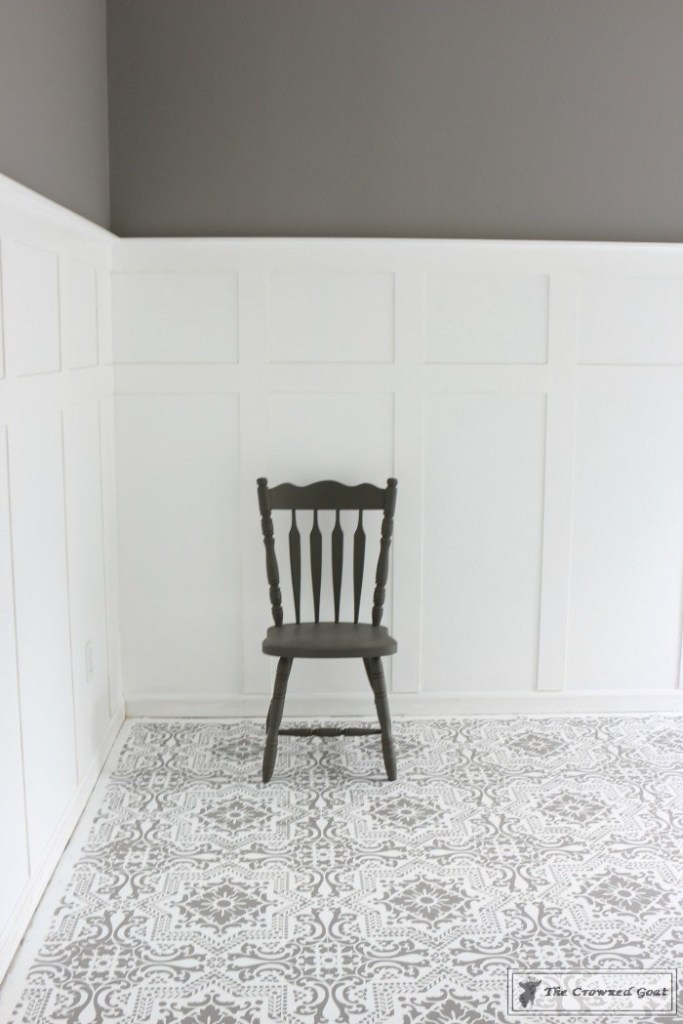 If you don't want to paint an entire concrete patio, why not just a section to create a rug like Jen from The House of Wood.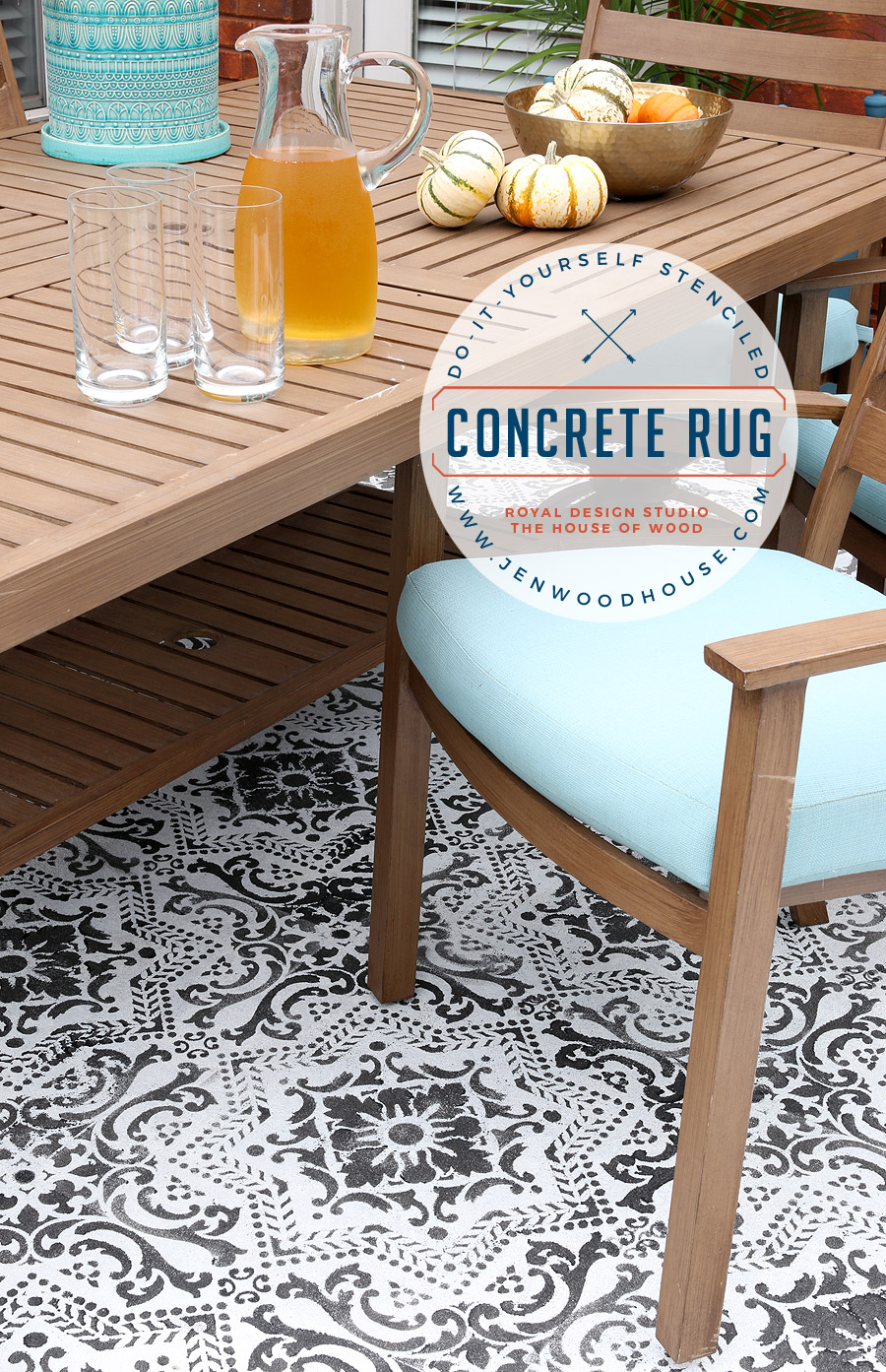 Sheena from Bean in Love shares some great tips on getting into those tricky areas.
You should also see how she created her own stencil!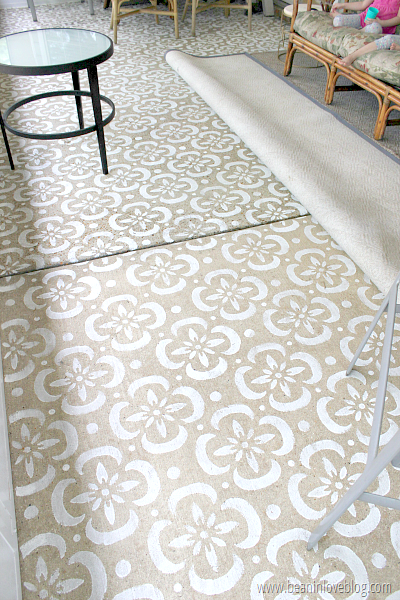 Becky from Homestead 128 shows you show you can create that stencil tile look and how you can also do it anywhere concrete is at your home.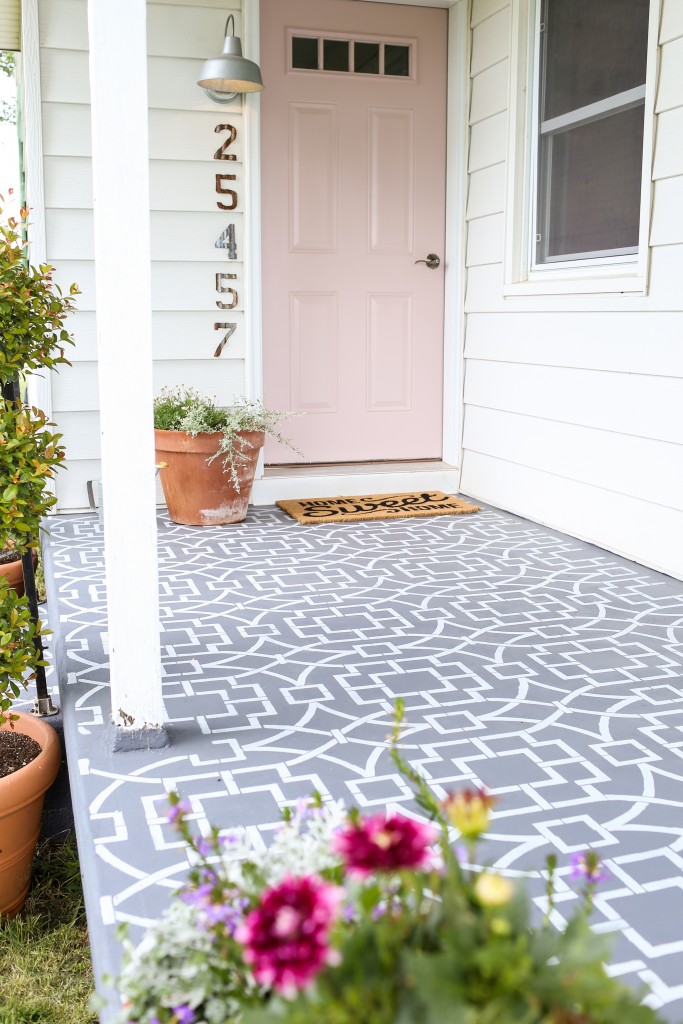 I hope you enjoyed these concrete patios and floors and it inspires you to try it yourself!
Make sure to pin it for later!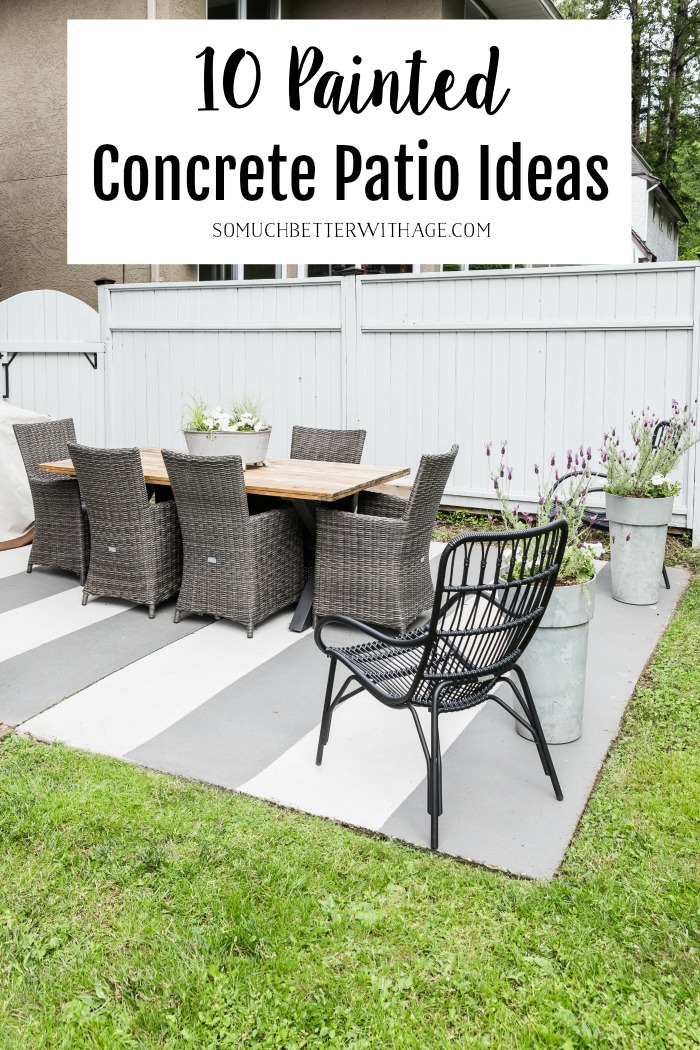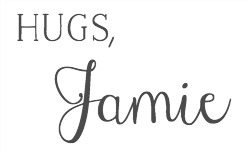 Click in Case You Missed:
How to Paint Stripes on Concrete Patio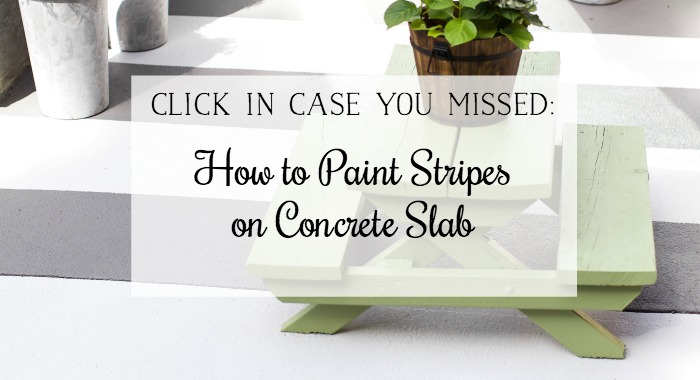 Painted Brick Pavers One Year Later