Painting Wicker Driftwood Grey
Here is a tutorial on how to paint wicker furniture!
Welcome back to another Trash to Treasure series!! Every month (2nd Friday) we take a "trash" item and turn it into "treasure".
Be sure to follow my co-hosts, Karianne, Jenna, and Shannon at the end of this post!
Painting Wicker Driftwood Grey
So I have a lot of wicker throughout my house. I've had some of it going on 10 or 15 years or more! That's a crazy amount of time for wicker furniture to last, really.
I had this wicker cube basket and it was getting pretty worn and I was thinking of sending it off to charity when I thought I could revive it somehow for this T2T series.
I decided to paint it a grey, a driftwood grey. Yep, I totally just made that up.
I'll show you this easy paint technique to transform wicker to look like driftwood.
So here is the wicker cube. It has a lid so you can store stuff inside. I was storing my kids playdoh in it and sometimes we would even use it as a stool so I'm amazed at how well it's held up.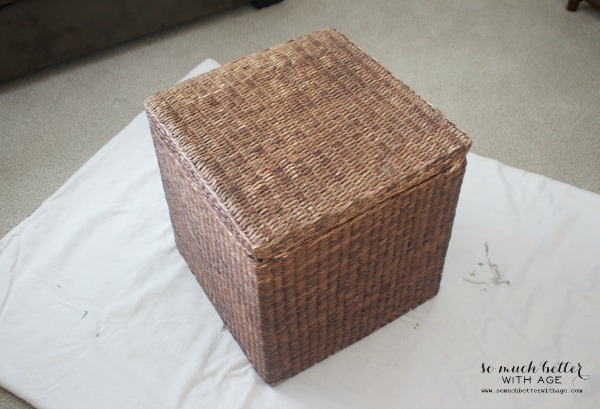 It's seen better days, though, and the sun has bleached it in some areas of the wicker basket.
 I decided to two different dusty grey paints on it and hopefully I would like the effect. Luckily I did! Here's what you need:
SUPPLIES:
medium to dark wicker piece
two different grey craft paints (I used Martha Stewart Gray Wolf & Arrowhead)
two chip brushes
paper towel
paper plates (or something similar) to pour paint on
TUTORIAL:
1. Put a dab of paint on a paper plate. Dab your chip brush into the dark paint first (I used MS Arrowhead) and wipe the excess off.
2. Paint a light coat of the darker grey paint all over the wicker. Don't worry about getting into all the cracks. It's nice to see that dark wicker color show through at the end!
3. Once you're done that first coat of paint, it should be dry where you first started (dries fast!). Take the lighter grey paint (I used MS Gray Wolf) and dry brush over the grey paint. Use a tiny bit of paint and wipe excess off on a paper towel or edge of paper plate. There will be less of this lighter grey paint going on than the darker paint.
4. If you make a mistake or want it a bit lighter, use paper towel to wipe off excess. You can use a wet paper towel if you need to get a lot off. Repaint that part again if you took too much off! Foolproof!
5. That's it! My plan was to lightly sand it down afterward so you'd be able to see all the colors but I didn't need to. The colors just shown through.
 Here is the finished painted wicker result!
I love the warm charcoal grey color!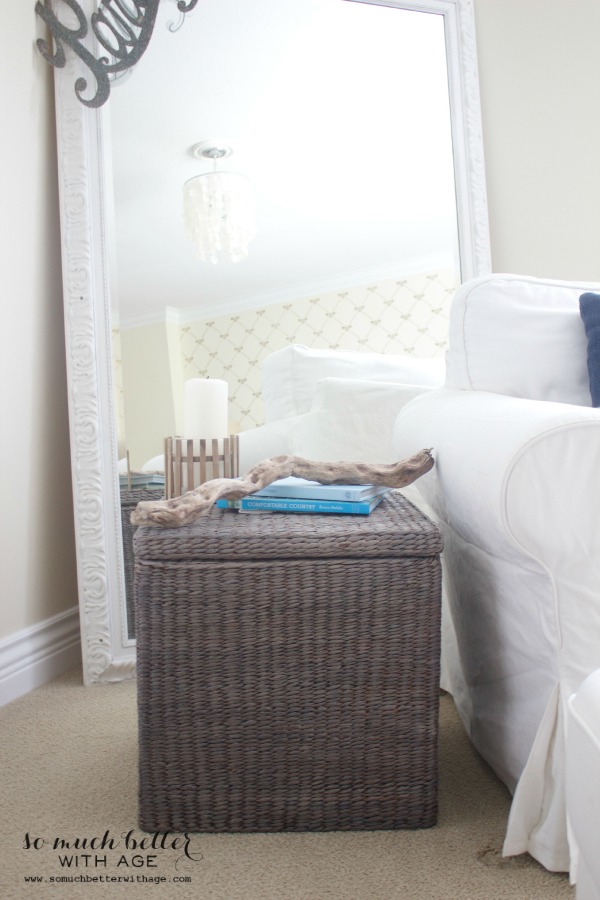 I added some coastal beachy accessories 😉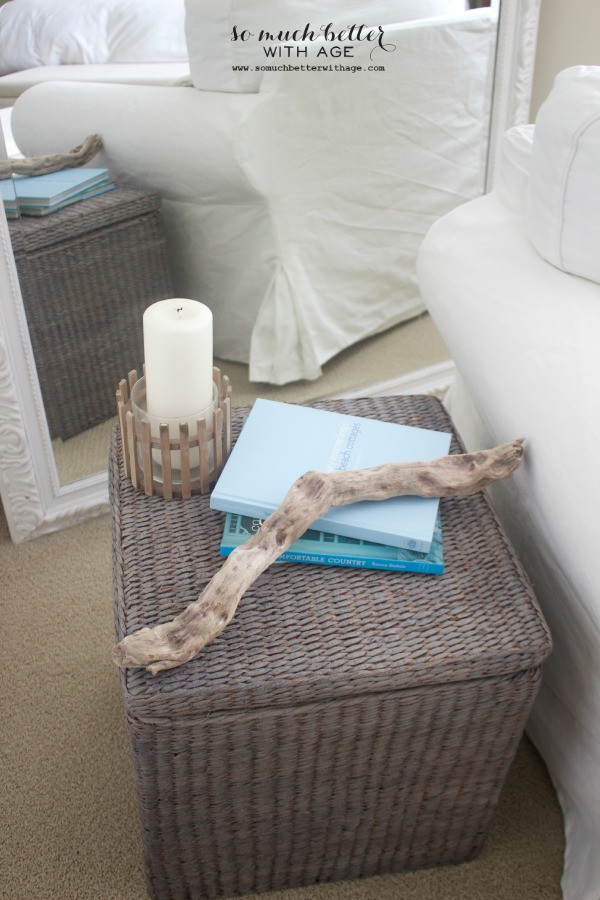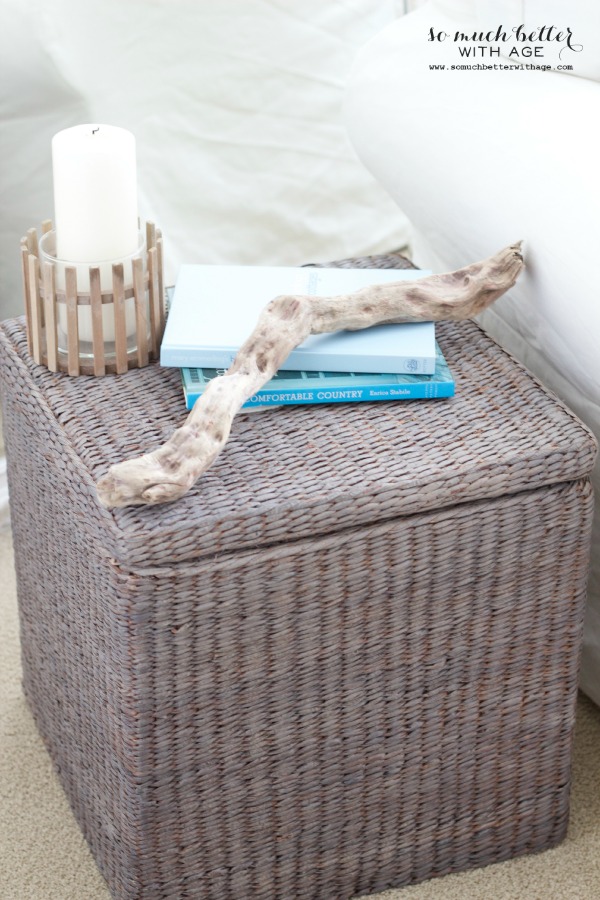 Feel inspired to paint some wicker driftwood grey?
Be sure to check out what my co-hosts did for their Trash to Treasure projects!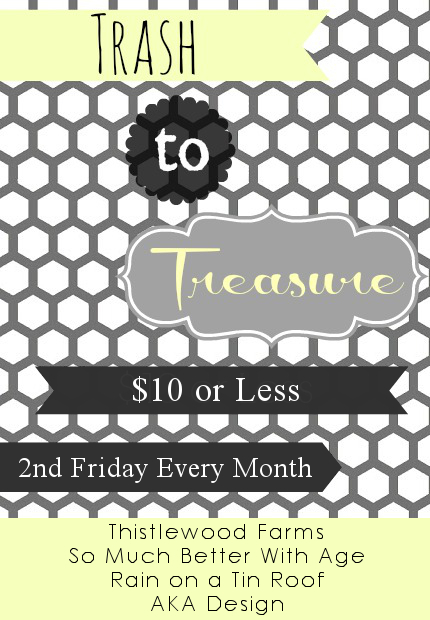 Karianne from Thistlewood Farm
A Stroll Thru Life | Between Naps on the Porch | City Farmhouse | Common Ground | Coastal Charm | Finding Silver Pennies | From My Front Porch To Yours | Glamorous, Affordable Life | Jennifer Rizzo | Mod Vintage Life | My Repurposed Life | My Uncommon Slice of Suburbia | Remodelaholic | Savvy Southern Style | The Dedicated House | The Scoop | The Shabby Nest