Here are some highlights of my trip to Paris including Notre Dame.
There are so many things about Paris that I love that I don't know where to begin but in this post I'm going to share some of my highlights from Paris from my last trip. I can't believe it's been three years now! After hearing the devastating news that Notre Dame was on fire, I couldn't help but look at my photos again and I'm happy to share them with you.
After spending a week in the Dordogne countryside of France for the photography workshop I went to, I met Aaron in Bordeaux for a few days then we took a train to Paris. Aaron had been before so we got to see the typical tourist sights and I could see them again and again.
We stayed in a hotel near Les Invalides, Napoleon's army museum and where he is buried. It's a convenient spot to walk to many of the tourist areas in Paris and the museum itself is amazing.
It's about a 10 minute walk to the Eiffel tower.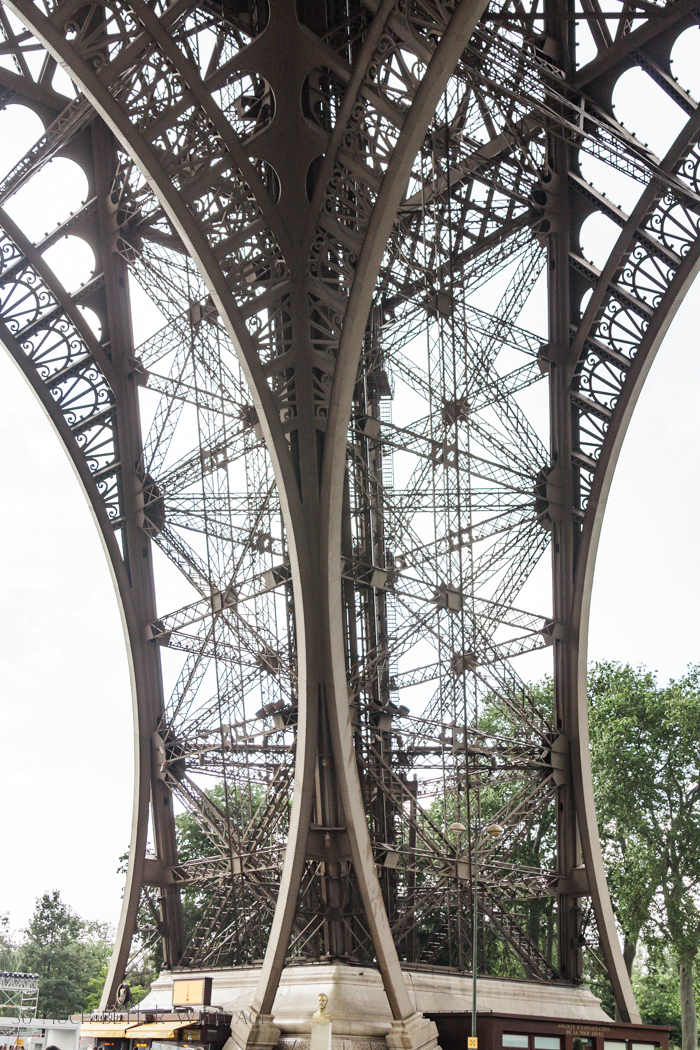 My favorite museum is the Museum d'Orsay that used to be a gorgeous train station.
It has some of my favorite impressionist paintings and the building itself is a piece of art. It's also not as overwhelming as the Louvre.
Across from the museum d'Orsay is the bridge where you can put your lock of love on it. Once the bridge gets full of locks, they remove them as they get too heavy and people start adding them to another bridge so I'm not sure if this bridge will have all the locks on it again but at least I got plenty of photos of it!
Can you see our lock? AQ + JL
There was even a little trio playing on the bridge that day in traditional Paris music that you imagine in your dreams (or maybe just my dreams).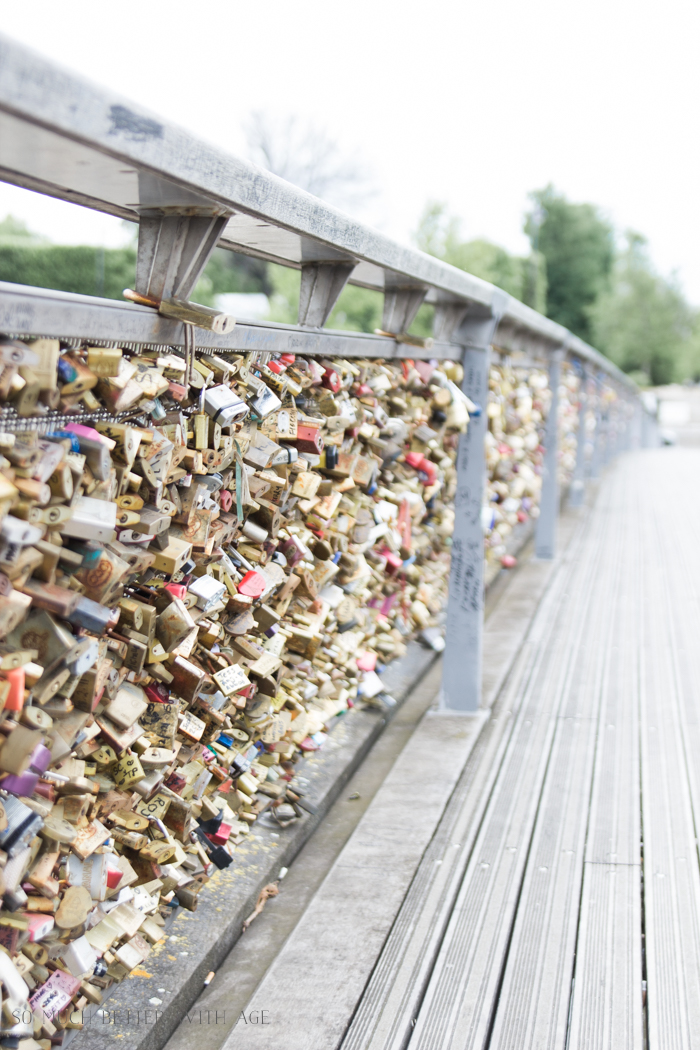 Visiting the louvre museum is so beautiful even if you don't go to the museum (it's like going to Disneyland, you need a full three days to visit!).
Aaron couldn't wait to go the louvre that we spent nine hours there one day. Nine hours! My feet nearly fell off after the end of the day.
The tuileries around the museum are beautiful and so relaxing and great for taking photos.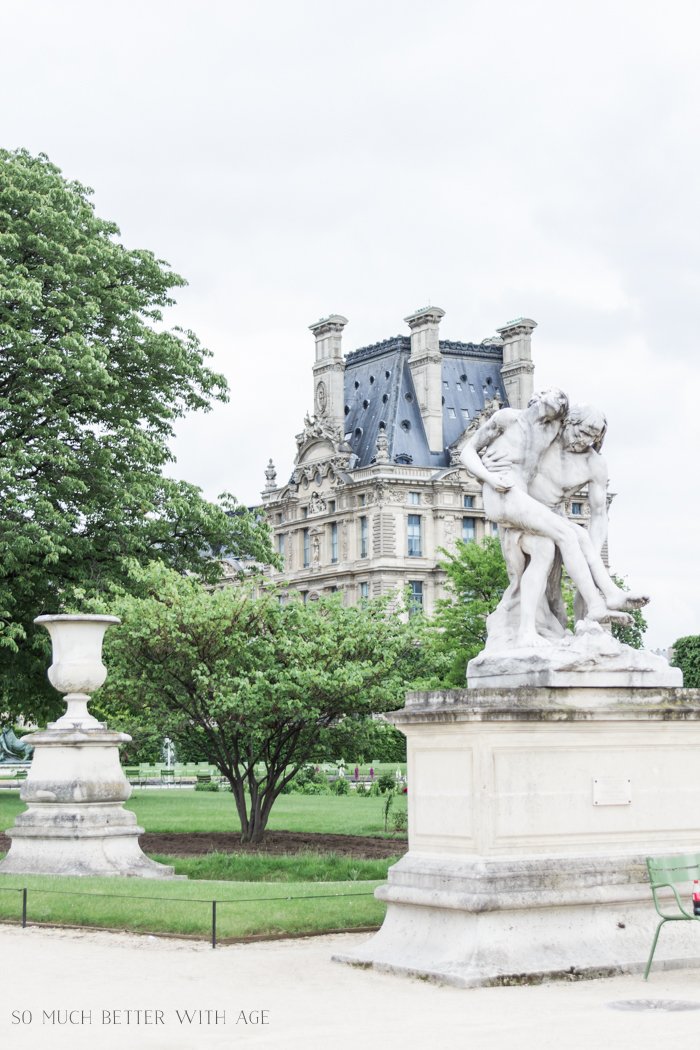 You could take a photo of everything in Paris (and I think I did!). Even their distribution trucks are pretty!
But I certainly wouldn't want to drive in Paris.
Here is the beautiful arc de triomphe…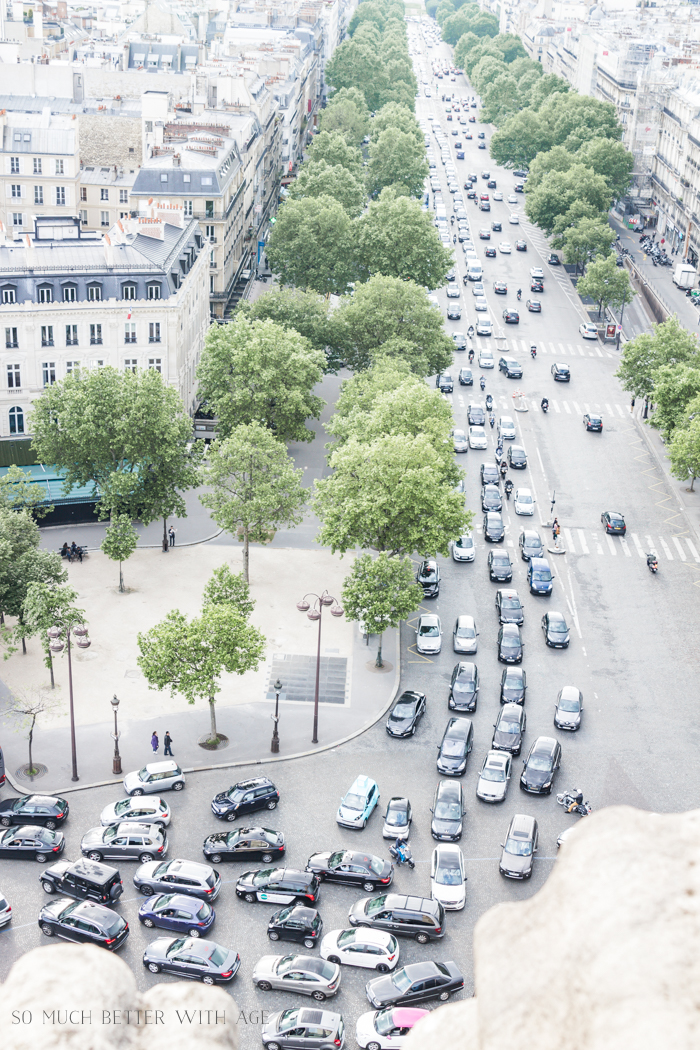 And the six lanes that circle it!
Luckily this is why there is underground access to the arc so tourists don't need to cross the street.
The views from the top are breathtaking.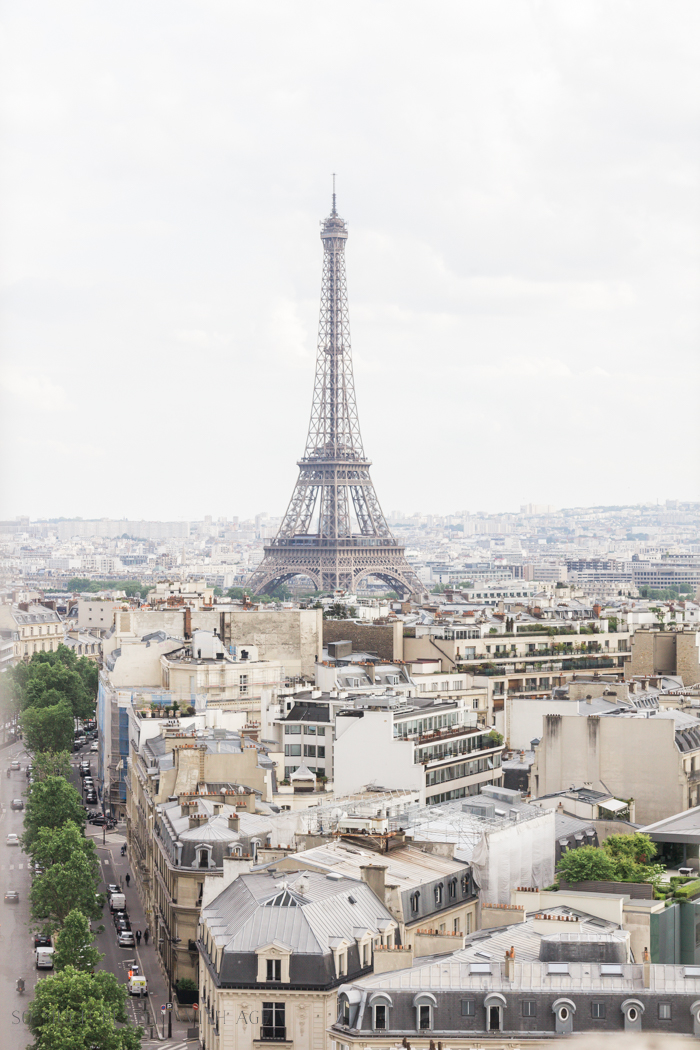 Of course the views on top of the Eiffel tower are nothing short of amazing!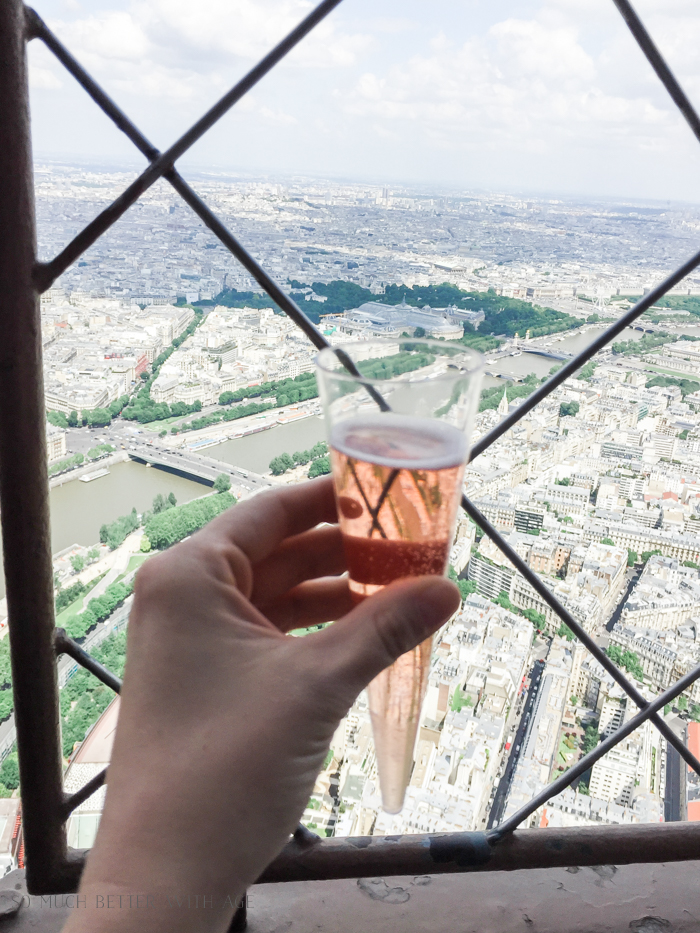 Notre Dame cathedral is a sight to behold. It breaks my heart to watch images of this ancient beauty engulfed with flames yesterday.
When we visited it last time, there was a food fair in front of it so the crowds were busier than their normal crazy-busy.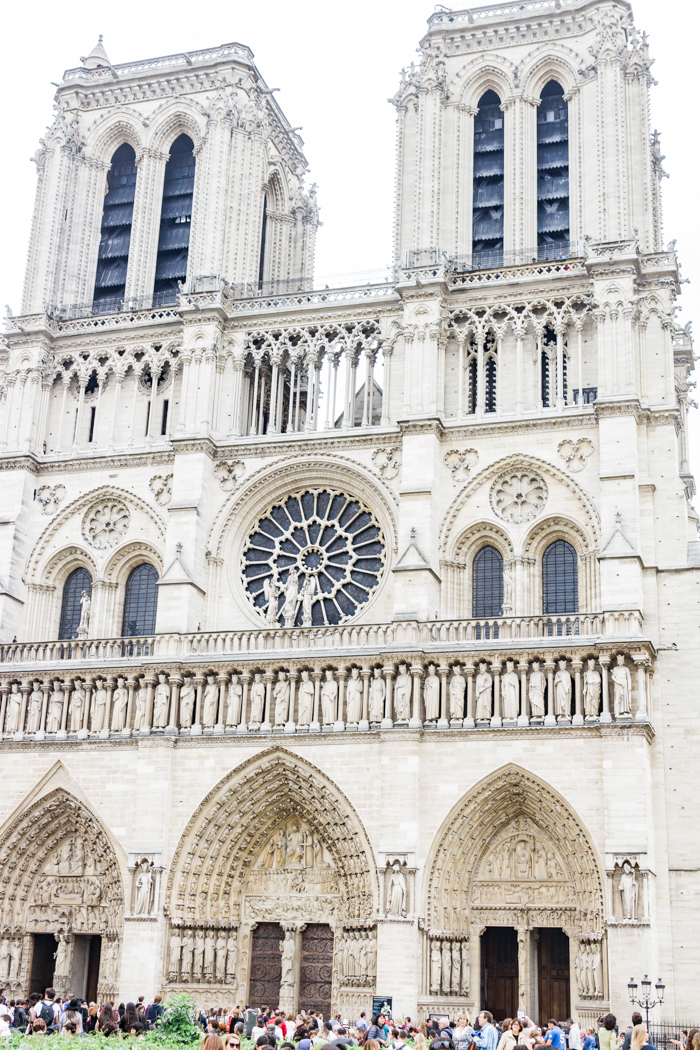 There was a 3-hour wait to climb the stairs and view the top of the building but we decided against it. Something we both regret now.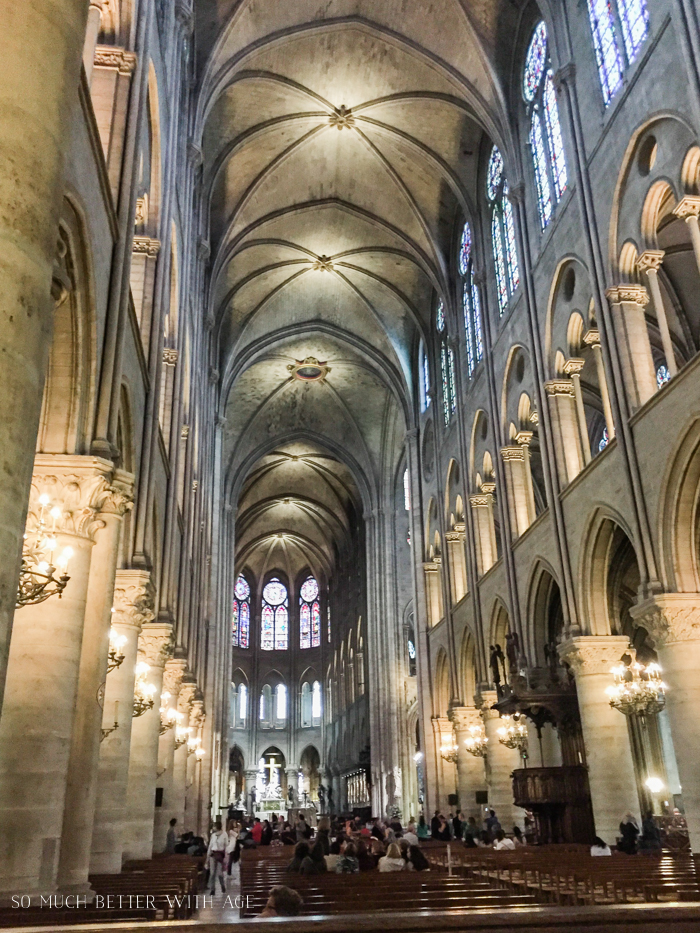 We did get plenty of photos of it. These photos are from behind.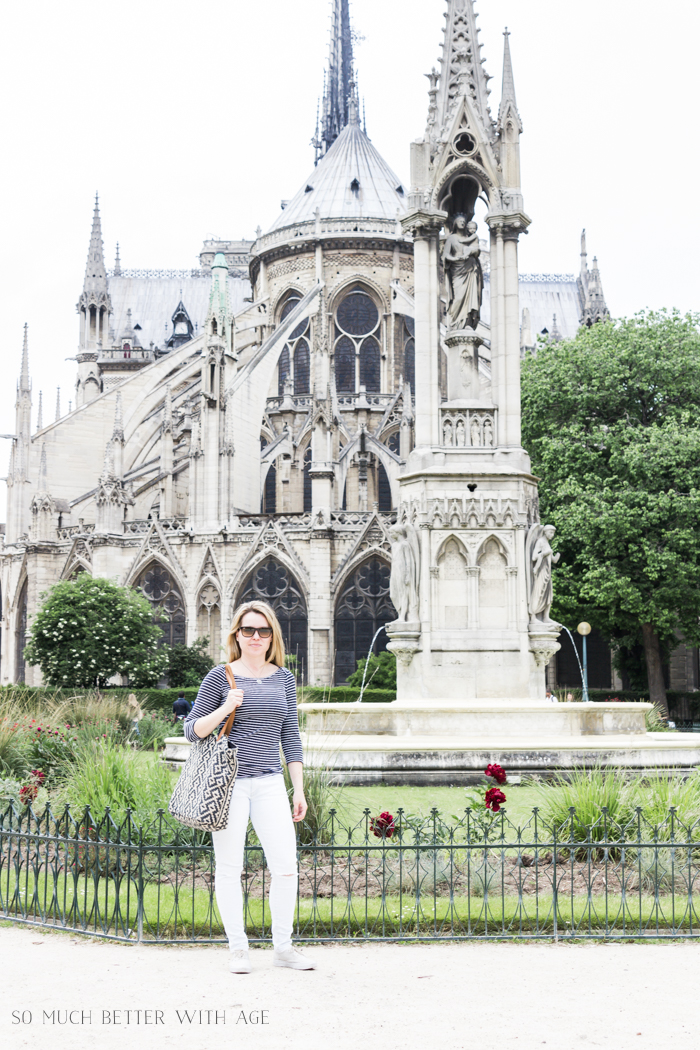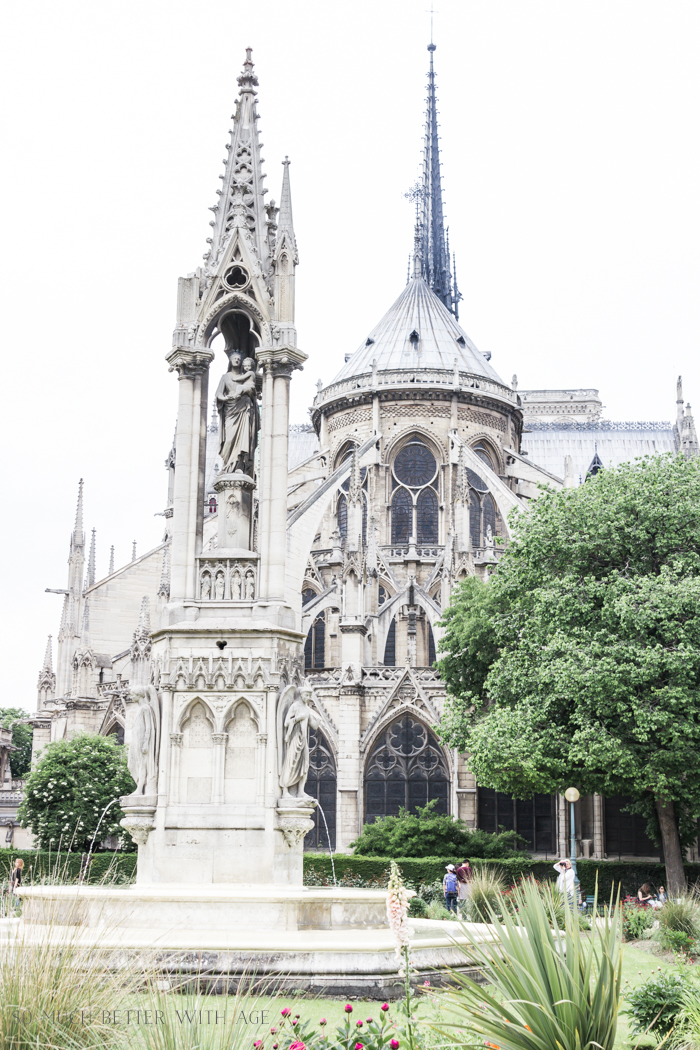 Then we crossed the bridge over the seine and took more photos of it.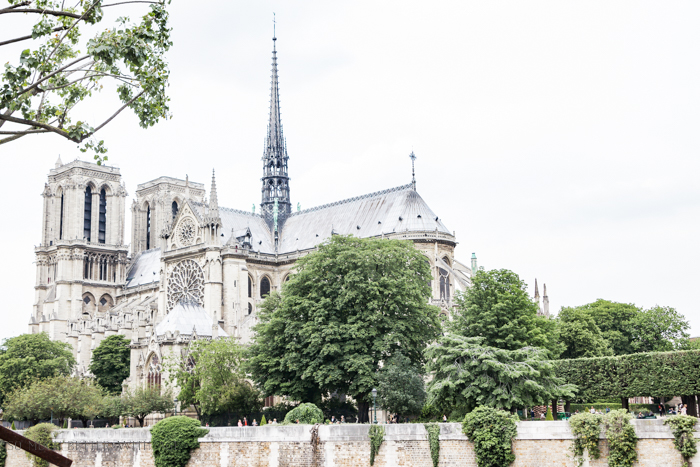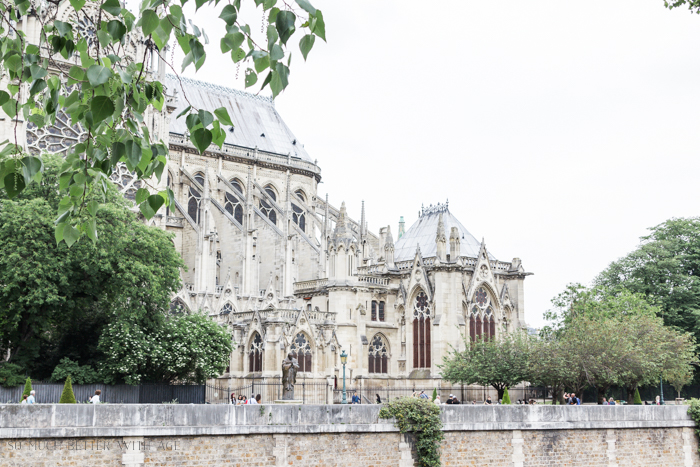 There is beauty in every.little.detail in Paris. It's boggling for the brain to think how all of this was built.
I can't wait to go back and I can't wait to bring my kids to see it and appreciate it.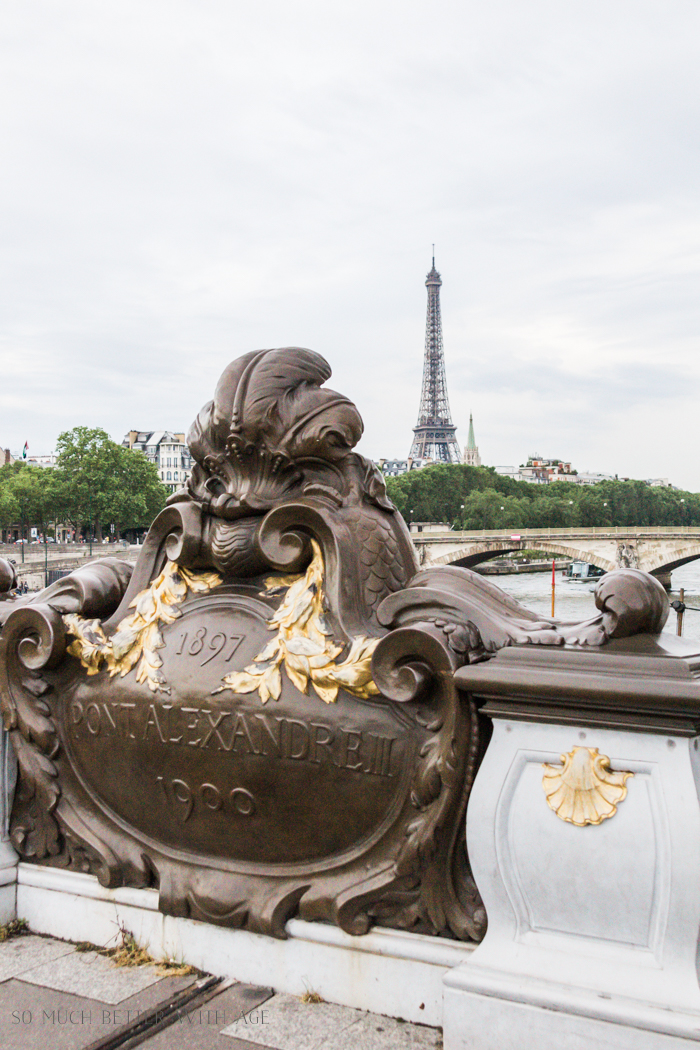 When are we going back, Aaron? I have a long wish list of other places I need to see in France!
If you'd like to see a post of must see things to see and do in Paris, please let me know in a comment below! I'd be happy to share.
Make sure it pin it for later!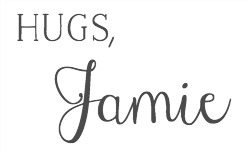 Click in Case You Missed:
Top 10 Things to See & Do Your First Time in Paris