I'm teaming up with some blogger friends today to talk about my favourite season and our perfect pumpkins!
What is it about those orbs of orange (okay, let's be serious – white!) that make my heart skip a beat?
Maybe it is because fall has always been my favorite season, mixed in with the fact that you can do so much with pumpkins.
Countless DIYs and decor possibilities.
I know I am not alone in having a soft spot for pumpkins, so today a few bHome bloggers & I are getting together to share 5 of our favorite "perfect pumpkins".
Before, I head off to the patch for another, let's have a look…
Perfect Pumpkins for Fall
My favorite pumpkin is my chalk paint white pumpkins I made using faux pumpkins from a craft store. The dark wax gives it a lot of dimension.
I love how these pumpkins match my neutral decor palette with their soft tones & aged look ~ see, so much better with age! Click here for the tutorial.
Cindy at Edith & Evelyn Vintage went wood-landy with her perfect pumpkins. Loving the moss, the natural elements and those darling stems. Love a good stem! Learn how to let to get this look using plastic pumpkins & preserved moss here.
From woodsy to glamorous! Heather's perfect pumpkin over at Setting for Four sparkles & shines. Hers is a DIY crystal pumpkin.
Isn't that fun! So pretty with mercury glass for even more dazzle. Get Heather's glam pumpkin tutorial here.
White pumpkins, like the white tiger, are rarer than the orange variety, but that doesn't stop Yvonne at Stone Gable. No need to hunt for a white one, just paint an orange one or two … or a few.
You could paint them any color of course, but I love the white with the black & white bows just as Yvonne has diy'ed hers. For the tutorial click here.
I love Kelly Wilkniss. She started with a perfect little trio of white pumpkins, but couldn't stop there.
While the three looked darling grouped on her sideboard, she added a bit of this, a pitcher or two, some texture, a book, dried roses…and tossed in some acorns until she had built a fall vignette.
Go along with her as she takes you step by step in creating a vignette including perfect pumpkins! Click here for instructions & inspiration.
There you have it our perfect pumpkins & tutorials.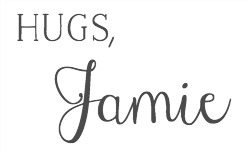 If you'd like to share in more from us, and all the other bHome bloggers, download bHome ~ the app here. It is free, beautiful & addicting!
On bHome you can see what we are up to everyday & share your projects, ideas & questions with us too.
Speaking of sharing with us ~ we'd love to see your perfect pumpkins on IG!
Post a picture of your perfect pumpkin decor or project on Instagram. Follow each of us & tag us so we see it. Use the #perfectpumpkins in your description.
We will each feature one perfect pumpkins on our feeds and all 5 on the bHome Instagram feed next Friday.
Can't wait to be inspired by your #perfectpumpkins!
Follow & tag us (our IG links are below ) so we see your pumpkin posts!!