I'm very excited to share with you these beautiful photos I took when I had a picnic lunch in Saint-Emilion, France!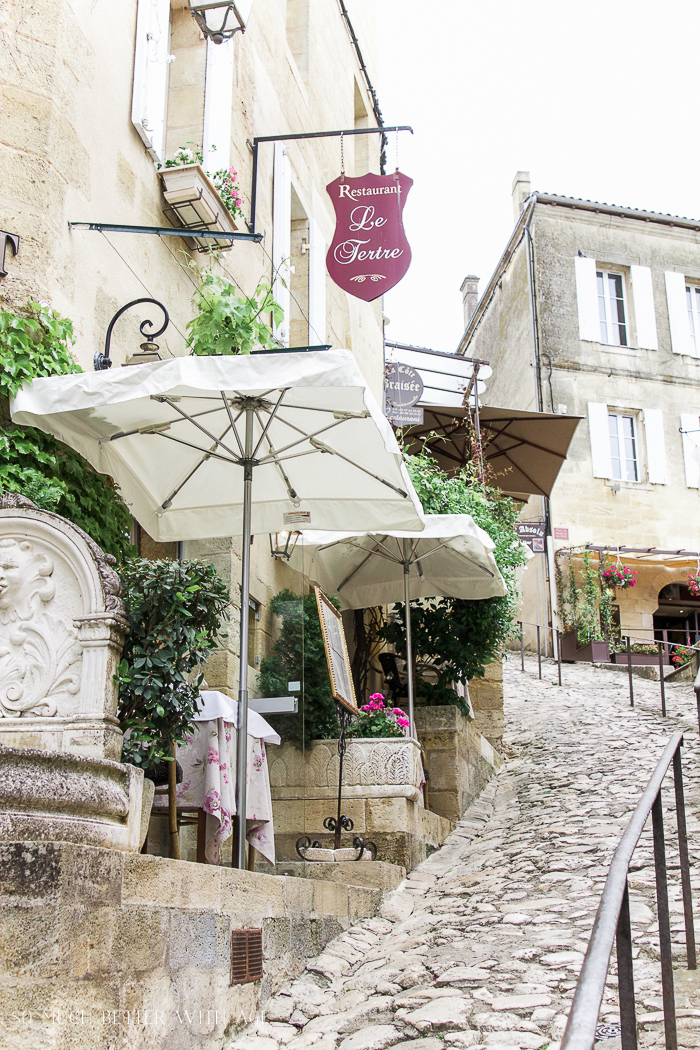 It's time for another France post! The trip I took last year to attend Heather Bullard's The Academy was a trip of a lifetime. Although I had been to France twice before, it was nothing like this trip. I still haven't shared all the places we went and today I'm sharing when we went to Saint-Emilion, or how I like to call it, Fairytale Town.
Saint-Emilion is truly like a village out of a fairytale. It's a UNESCO World Heritage Site and one of the most amazing places I have ever visited. I heard this town was a must see but I had no idea how truly amazing it was. It was completely breathtaking.
Our plan for the day was to sightsee and shop and then we would meet up again to have a picnic lunch.
Let me show you around this amazing town of Saint-Emilion.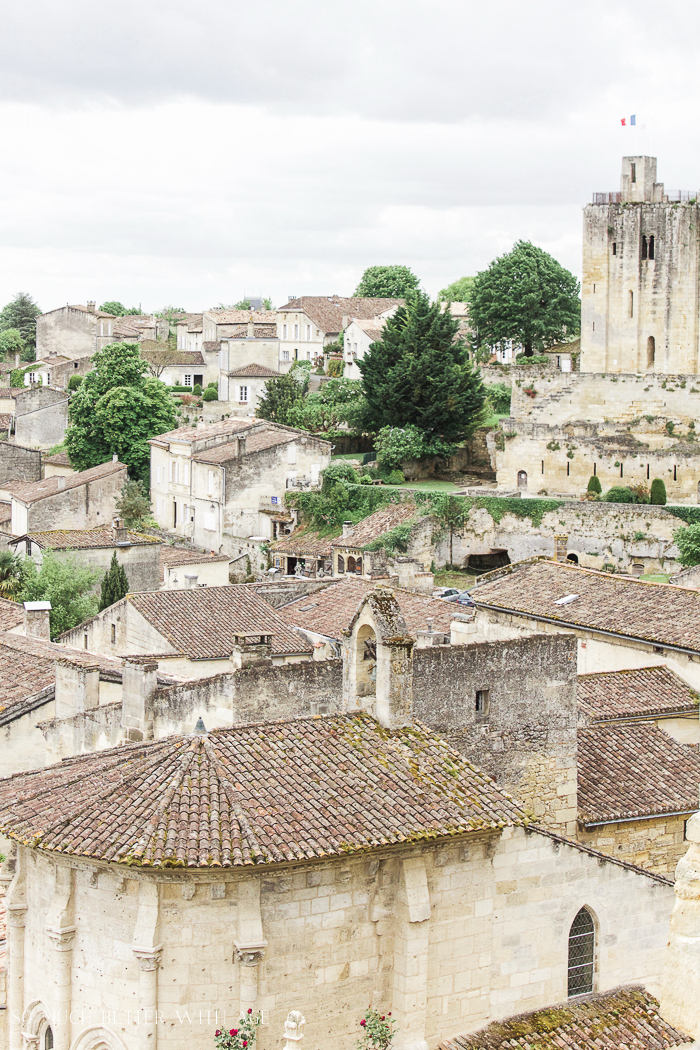 As we were getting ready to leave the chateau, I snapped a few photos of our beautiful linen lunch sacks. I couldn't wait to explore this new town and find out what was for lunch!
When you first enter the town, you enter above the hilly village and walk up to a large church where it has this amazing lookout area.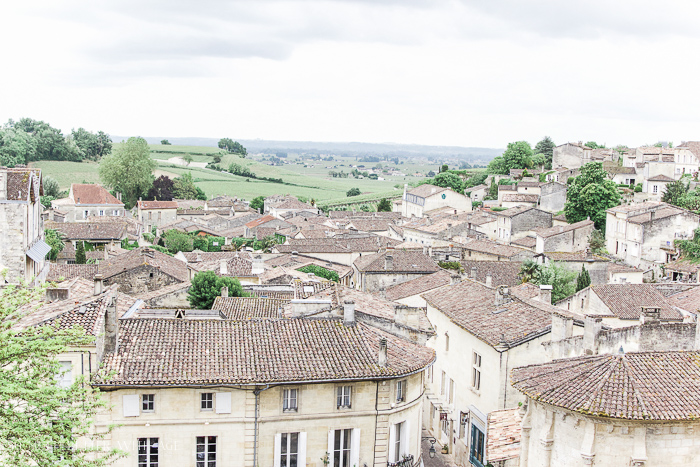 When you look up, this is what you see of the church.
You can see the village below from this vantage point. Isn't it amazing?
Did you spot the A and the F on those two chimneys? I'd love to know more about that building!
The town is quite hilly and has bars to help you walk up and down.
I love the outdoor tables at this restaurant.
Every corner and alley was stunning.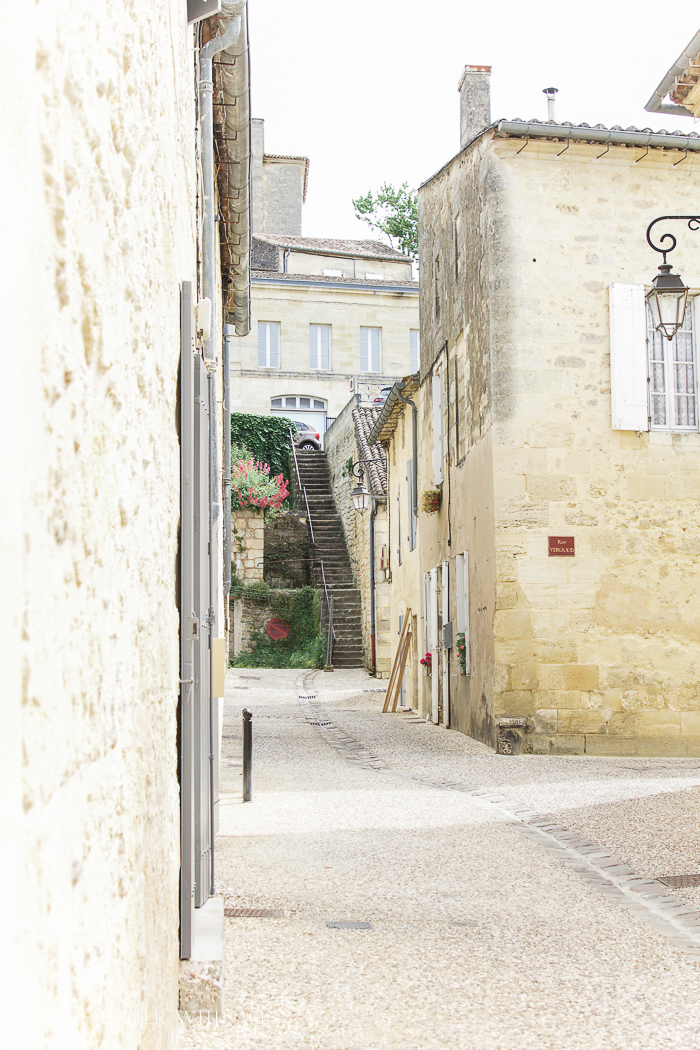 From almost every part of town, you could see the church high above.
Vineyards wrapped around the entire village.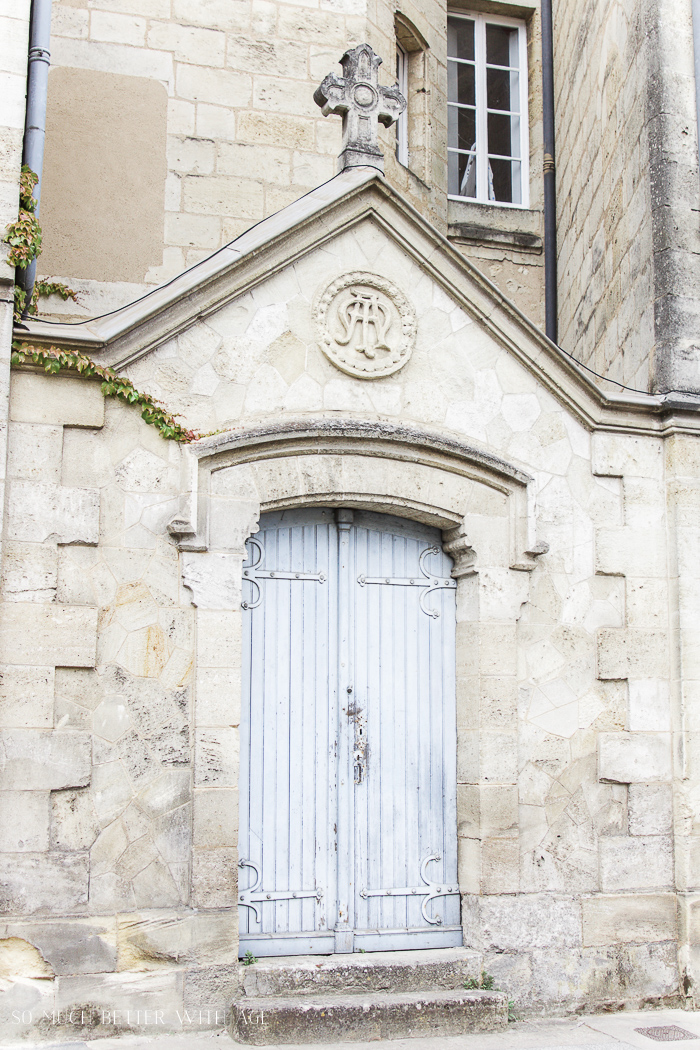 Did you notice the tiny bust holding back the shutters? Every detail in this tiny town was exquisite.
C'est moi!
We stopped in this beautiful area to have a picnic lunch but in just one year since Heather's last visit, this area became a restaurant. We took photos then went off to a different area for our picnic.
We gathered in this private courtyard of a nearby church and ate the delicious lunches Heather and Jill prepared for us.
Finally we got to see what was in our beautiful picnic sacks and it was delicious!
Saint-Emilion was so quaint and I'll never forget the day we spent here. It truly was out of a fairytale.
I hope I get to visit it again one day and I hope you do too!