What is a piping on furniture technique? It's where I take my love of baking and add piping decoration to furniture like on this dresser.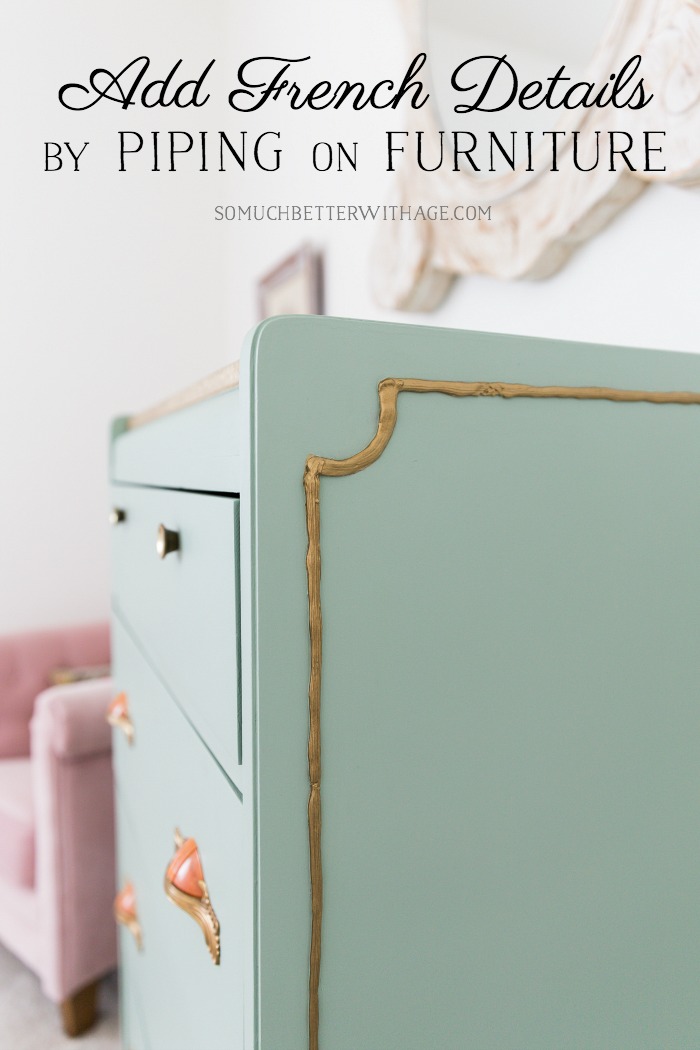 Piping on Furniture Technique
Have you ever had a weird idea but you're afraid to share it with the rest of the world? I've had this idea for YEARS and I have shared it with a few people and each person thought it was a bit weird and didn't really get it. I've never seen it before nor has anyone else so it's hard to try to explain without actually doing it. You just know deep down in your heart that even though you're afraid to share it that you just have to anyway?
Well, here is my strange idea: I've combined my love of baking and painting furniture into one cool idea (well I think so anyway 😉 to come up with a piping on furniture technique.
I love all the intricate detailing on French furniture but it's so hard to reproduce, especially the tiny little details. I always imagined piping a design on a piece of furniture just like a cake. So I tried a number of different materials and drywall mud worked the best. Think of all the ideas you can do on furniture!
I shared many videos on my Instagram stories, they are saved under 'Crazy Piping' in my highlights. I've also done a project very similar to this in my book on a trumeau mirror.
This post contains affiliate links for your shopping convenience. Click to read my full disclosure policy.
Supplies:
Directions:
1. Choose a flat surface of a piece of furniture (like the sides of a dresser) and turn it on its side. The drywall mud is a bit runny so to keep it in place, it's best to work on a flat surface to avoid drips.
2. Draw a border along the edges of that side (I traced the thickness of a yard stick).
Note: If you have a cut out area (like the base of this vanity) then trace from the highest point.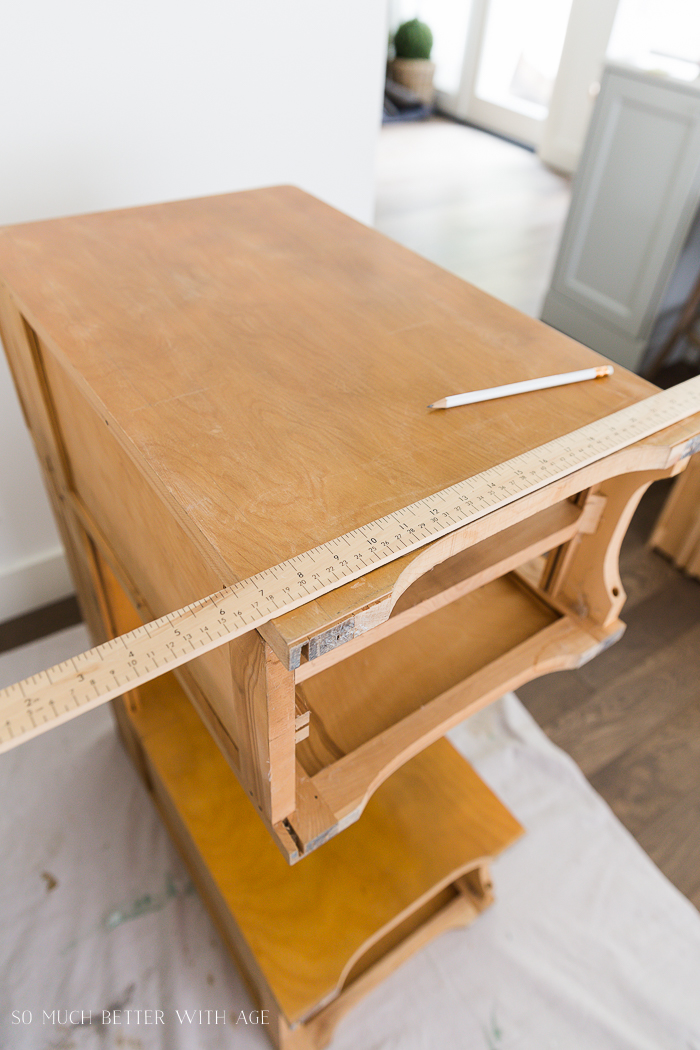 3. Measure 3 inches in (along those lines) from the edge, make a mark and draw a curved line (I share a video on Instagram stories under 'Crazy Piping').
4. Put the big part of the coupler inside a disoposable decorating bag. Cut the tip off the bag with scissors. Add the tip to the coupler and screw on the top part of the coupler to the bag. Scoop in drywall mud with a big spoon and tie the end with a clip or tie.
5. With a steady hand, pipe along the lines you just made making sure to keep your tip on the furniture constantly and apply pressure evenly from the bag. If you make a mistake, you can wipe it all off with a spatula and start again. Don't worry about it being perfect, some little bumps look great!
Do the 4 long lines first and the curves last.
You might want to practice on a scrap piece of wood first.
6. Wait 24 hours to dry.
TIP:
Add your decorating bag to a freezer bag when you're waiting for the first side to dry. If you make a mistake, just use a baking spatula to wipe off and start again!
7. To do the opposite side of the furniture piece, have it rest on something sturdy but don't let anything touch the drywall mud (even though it's dry, you don't want to have it sitting on that side for another 24 hours). For this vanity, I used a crate that fit perfectly in the middle of the piping. For the green dresser, I had it laying on two large crocks.
Repeat the piping as above and let dry for 24 hours.
8. Prime and paint as normal making sure to get into all the details of the piping with a sash brush.
9. After painting the furniture piece, add gold paint to the piping detail and any other intricate details on the furniture.
10. Use an angled craft brush to go over the overlap with the original paint color.
The Finished Look
And voila! It's complete!
You might remember this dresser that I painted a couple of years ago. I haven't shown you photos of my daughter's room (except on Instagram) so this is the first project I'm sharing with you. A newly painted dresser and a matching vanity. Her room is going to look so gorgeous and French when it's all done!
I'm currently painting the vanity that is shown in the piping photos above but I had already the dresser painted.
I used Brook by Fusion Mineral Paint over the entire dresser. I LOVE this green!
For the gold, I mixed both of these paints together 1:1 ratio:
DecoArt American Decor Metallics – Vintage Brass & Champagne Gold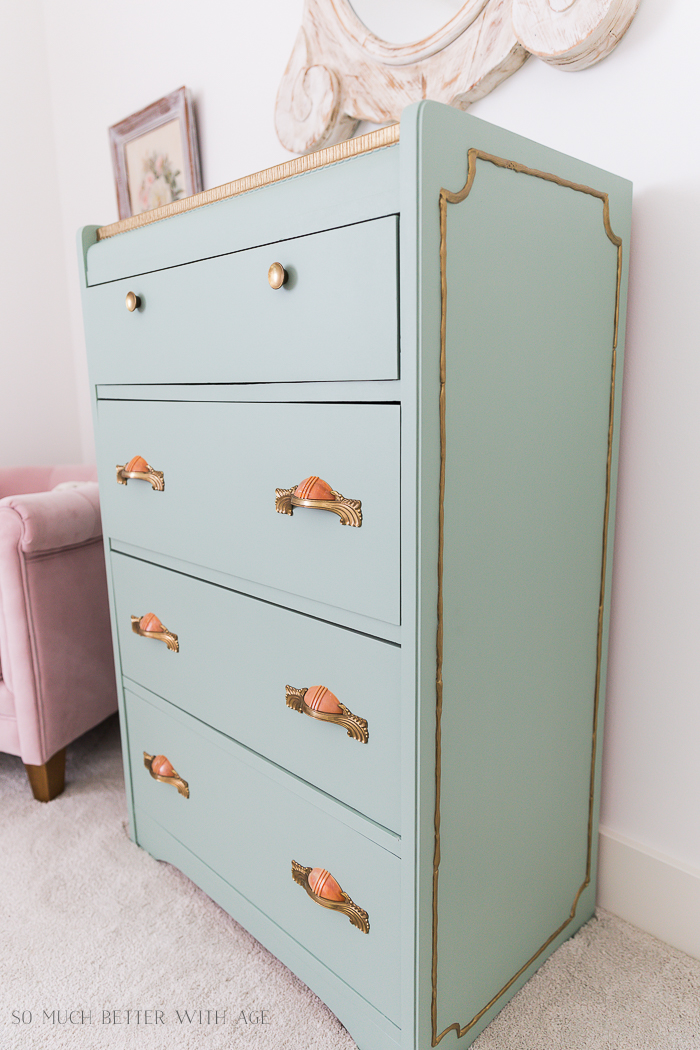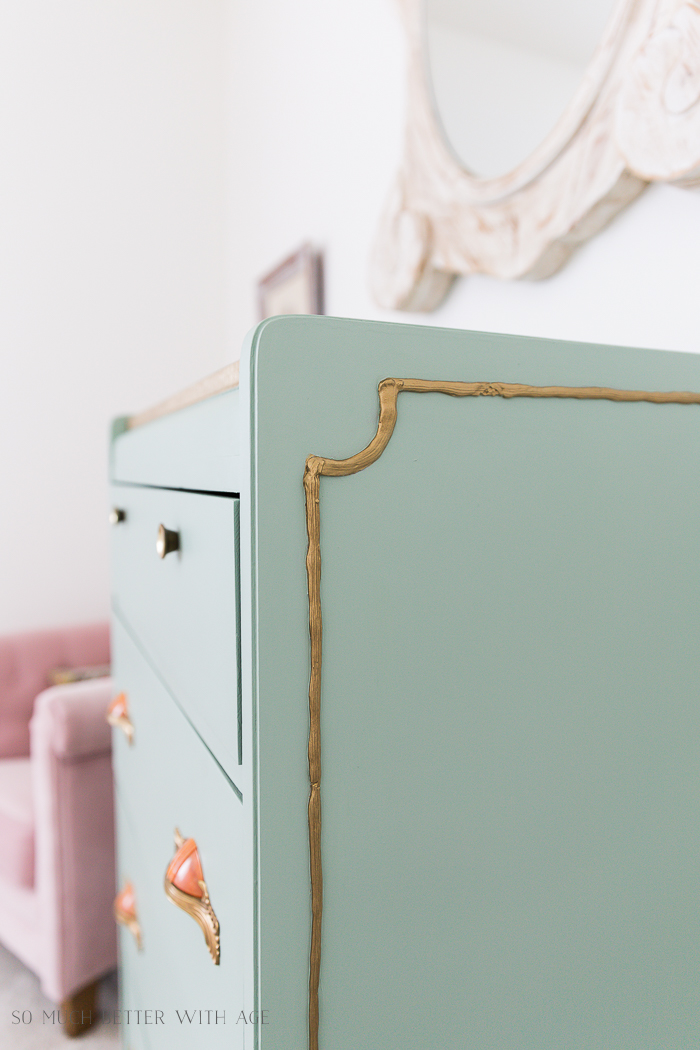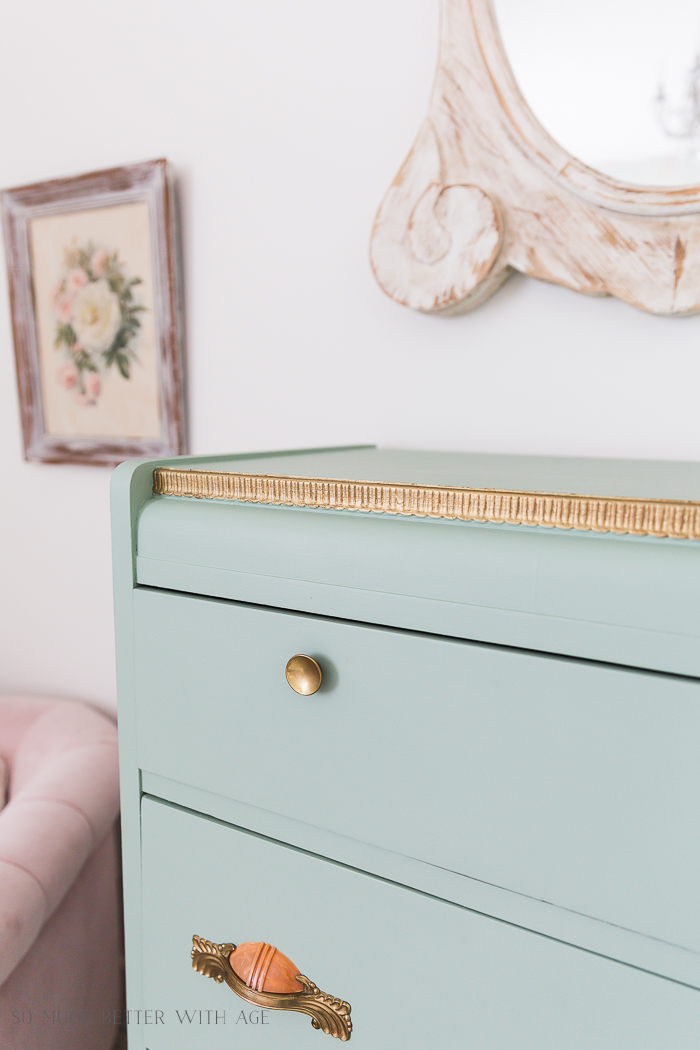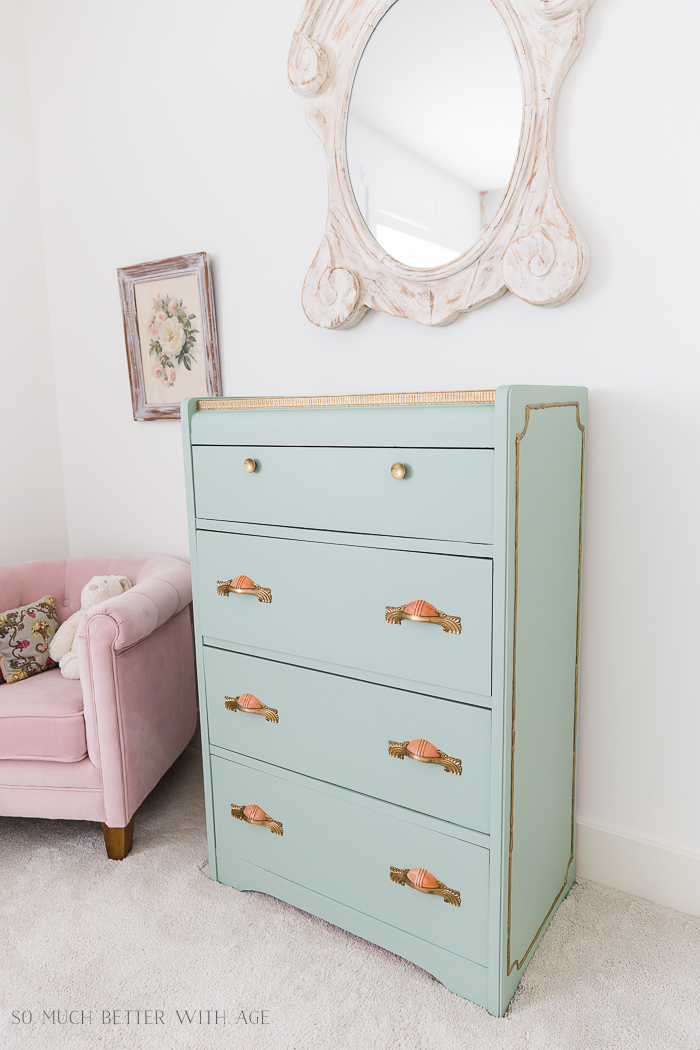 I hope you loved this crazy furniture piping technique as much as I do! It's the perfect way to add French details to furniture, wouldn't you say?
I'll be sharing with you soon the basics of how to paint furniture and share with you the matching vanity to this dresser.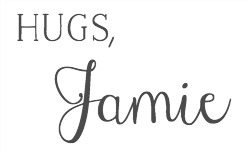 SaveSave
SaveSaveSaveSaveSaveSave
SaveSave
SaveSave
SaveSave
SaveSave