Plaster Dipped Flower Art Video
These plaster dipped flowers made into art are so easy to make and a unique way to add artwork to your home.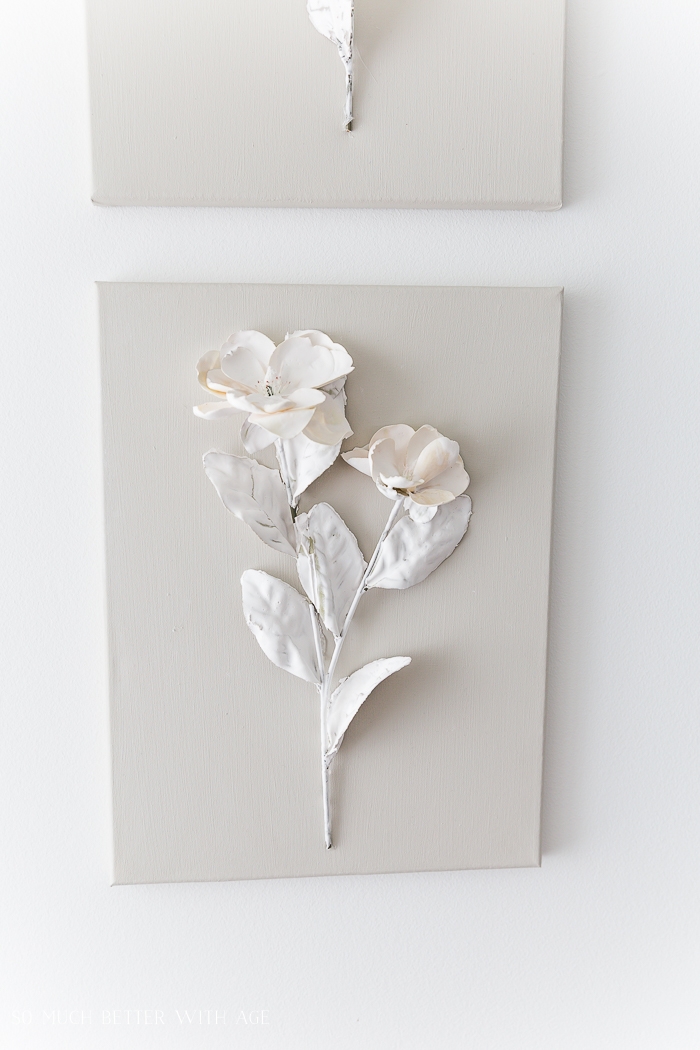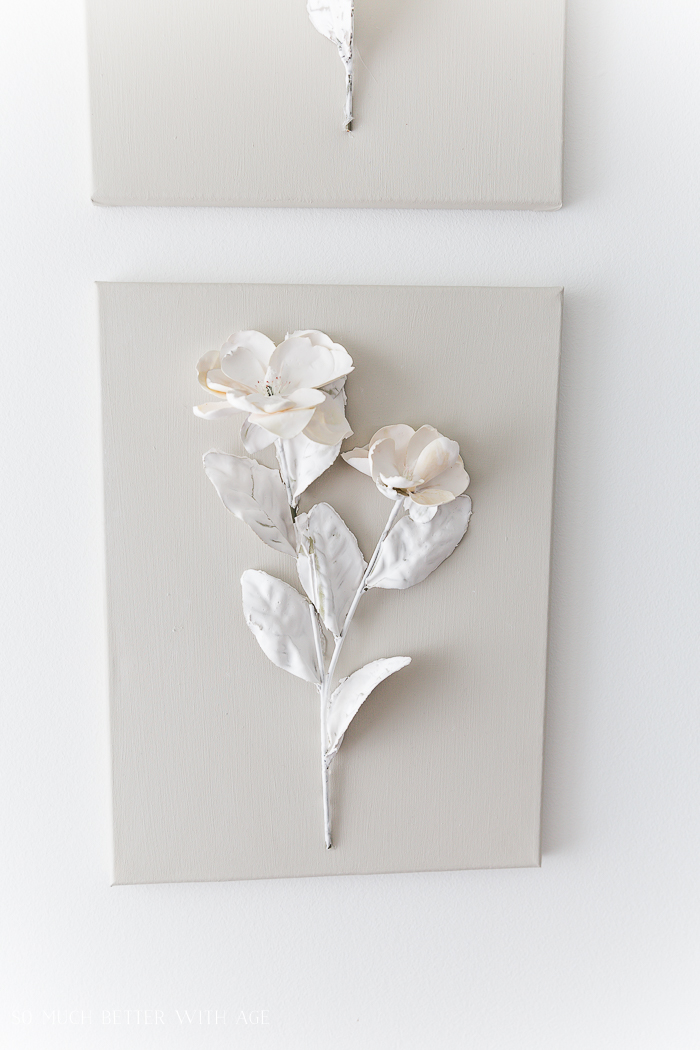 Disclosure: This post may contain affiliate links. Please read my disclosure policy.
This project is from my book French Vintage Decor and I've created a video on how you can easily make this artwork for your home.
I love how the 3D effect of this artwork and it's so easy and fun to make. You could use any faux flowers you'd like and and paint the canvas any color you like to match the decor of your home.
Disclosure: This post may contain affiliate links. Please read my disclosure policy.
Here are the supplies you need in order to complete this DIY project.
Supplies:
Sidebar: It's important to follow the directions very carefully as plaster of paris is used to make casts on limbs and once hardened will become very difficult to remove.
Directions for part 1 – plaster:
1.Lay out drop cloth and sheets of aluminum foil to dry the flowers on.
2. Move and spread the flowers to the way you want them and cut any excess leaves you may not want.
3. Follow directions on the package to mix to the right consistency.
4. Wearing gloves, dip the faux flowers into the plaster mix and swirl around to coat every part.
5. Lay the flowers on the aluminum foil to dry. Let dry 24 hours.
Directions for Part 2 – canvas:
Now you can create a beautiful 3D floral art piece with the plaster dipped flowers you just made.
1. Paint the canvases with 2 coats of paint drying about 1-2 hours between coats.
2. Center where you want the flowers are going to be placed on the canvases (one floral stem per canvas.
3. Turn the dried flower stem over and line hot glue on the back side every where it is flat.
4. Quickly flip over and gently press the flowers into the canvas.
5. Repeat for the second floral stem and canvas
video:
Be sure to watch my YouTube video!
What did you think? Easy and fun, right?
Let me know if you created your very own art piece with plaster dipped flowers in the comments below!
Shop The Post

Make sure to pin it for later: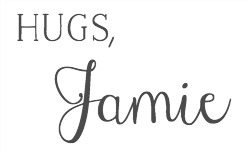 Click here to order my book, French Vintage Decor.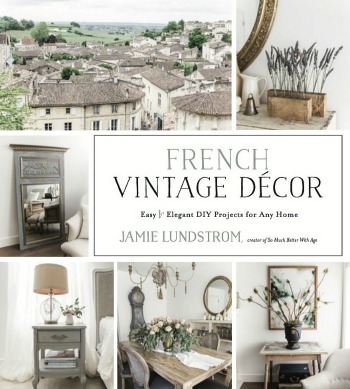 click in case you missed:
DIY Crock from Thrift Store Canister