Come check out the design board for my powder room.

It's week 5 of renovations at the Sweet Little Bungalow and interior wall painting has begun!
To see my wall choices click HERE.
I bought a bathroom vanity from the Restoration Hardware outlet back in the fall and there was a crack in it that I must fix.
Because of the crack, I got a great deal on it.
The color is so off so excuse this photo but here is the vanity with crack.
I've puttied it up and painted over it with some primer to see if you can still see the crack.
Yep. You can still see it. So I'm going to put another layer of wood filler on it, sand it and see how it is.
I might have to do this a few times to achieve a smooth look.
I'm not 100% sure what color I'll paint this Restoration Hardware vanity. The charcoal color is nice but it does look a bit purple in some light.
I might do Benjamin Gray Owl just like my kitchen island.
I bought the mirror from Restoration Hardware. It's not the exact one in the photo.
The dimensions of that mirror were too wide for my space so I got this similar one instead.
The light fixture is from Restoration Hardware too.
The tile is going to be a basketweave pattern.
I'm going with a Delta Trinsic faucet and accessories.
I have always picked vintage looking faucets but this time I'm switching it up a bit as some of the detailing in my house will be modern (i.e. trim and doors)
Then I'm going to add a bunch of vintage touches throughout to have a nice mix.
Here is what it looked like when I first toured the house.

And last week this is what it looked like.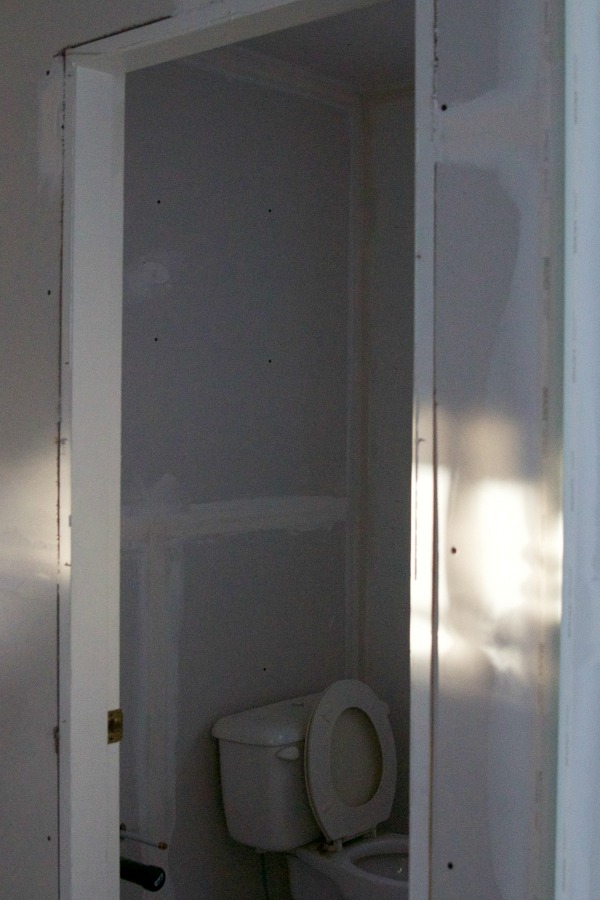 And this is what my powder room going to look like!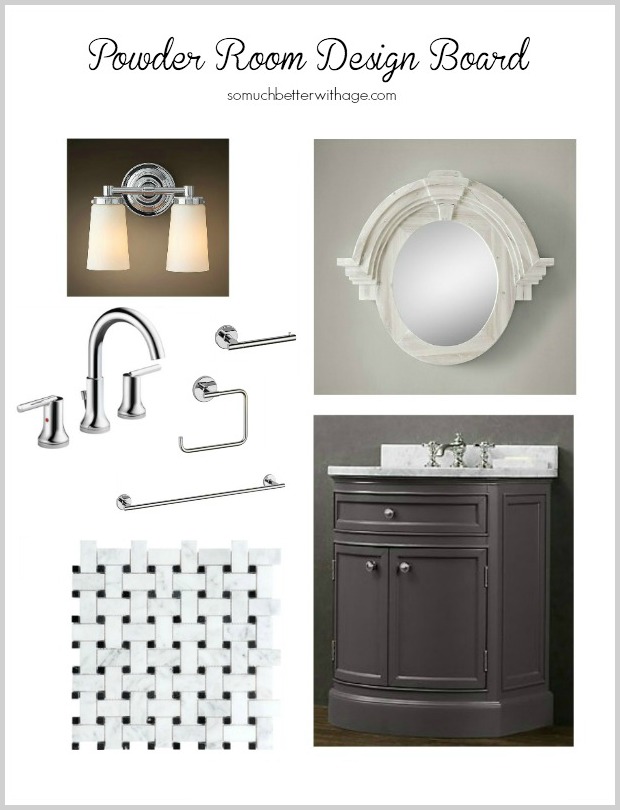 Do you want to know which light fixtures I picked to go over the kitchen island? You guys really helped me out with your comments on my blog and on Instagram.
Thank you!!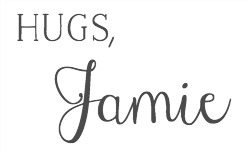 Click to See the Powder Room Makeover Reveal: