This tutorial will show you the best way to refinish furniture, sanding versus paint remover/stripper
Have you wanted to refinish a piece of wooden furniture but weren't sure whether sanding or stripping it would be better?
I often sand furniture to remove stain or paint but wanted to see how easily using paint remover/stripper would be. Here is what I found!
Applying the stripper is easy, removing it is hard
Sanding is loud, more time consuming and dusty
Using Paint Stripper
This post contains affiliate links for your shopping convenience. Click to read my full disclosure policy.
Supplies:
directions:
1.Apply a thick coating of paint stripper to the wood furniture.
2. Start from the top and work your way down and let gravity will help you.
3. Wait 10-15 minutes before scraping it off with a putty knife.
Tip: If the directions on the paint remover say to wait longer, you may need to cover the furniture with a sheet of plastic to eliminate the stripper drying. You can test it after 10-15 minutes anyway.
4. Scrape the scrapings into an old tin or plastic container and properly discard it.
5. If any paint or stain remains, repeat steps above.
For this chair, I did NOT like using the paint stripper. The chair was too curved to properly scrape off the paint. There were also two coats of old paint on the chair which made it harder to remove. There were also too many angles to work with a chair.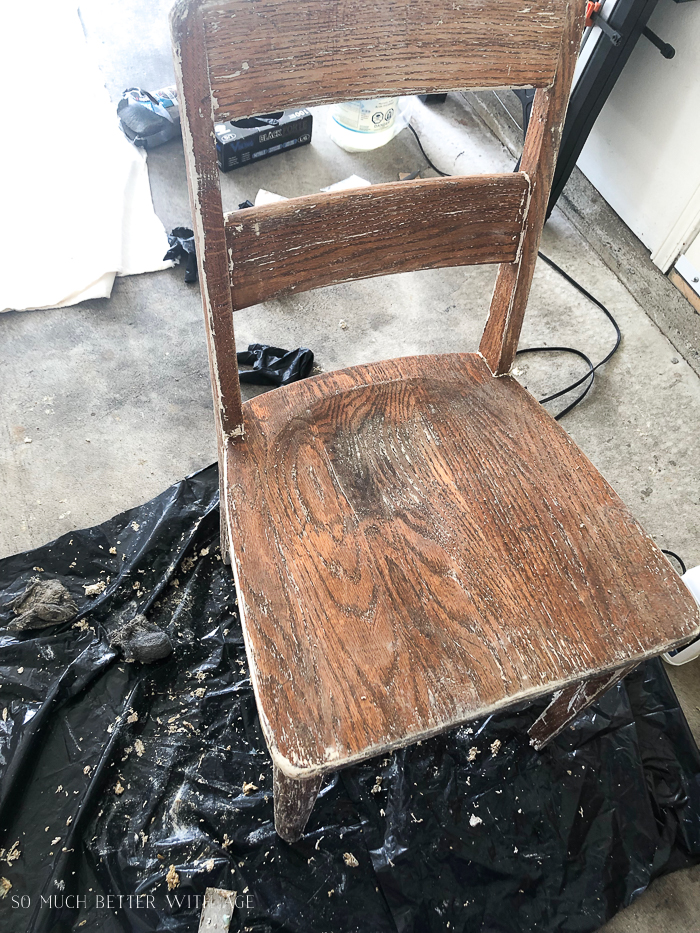 In the end, I still had to sand the parts of paint that would not come off. And after the paint stripper was all removed, there was still a gummy residue that made sanding harder!
Also, if you had fine details to sand off (like when we sanded my antique armoire), it would be really difficult to scrape off.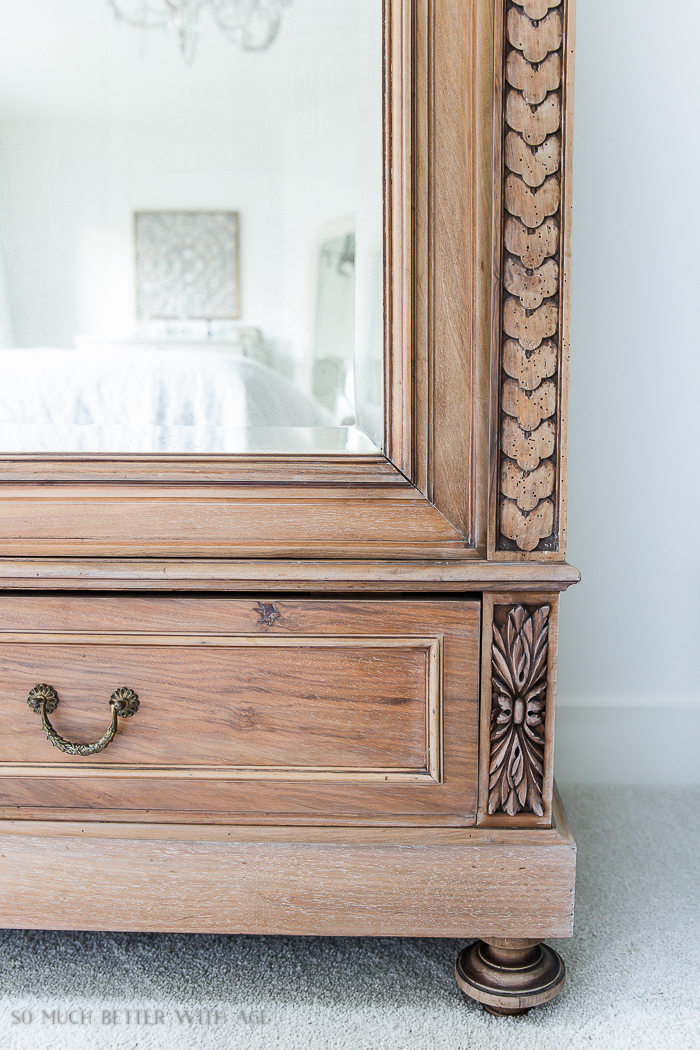 Sanding
Sanding is pretty straightforward but it's time consuming, loud and dusty. It does leave a beautiful finish though.
Sanders:
My favorite everyday sander is this Black & Decker Mouse sander. It's a great price and it's perfect for getting into tight corners. I also purchase other brand sanding sheets which work great.
The Dremel tool with sanding accessories is perfect for getting into intricate details. We sanded this entire armoire down to remove the orange-y stain. We added a white wax once it was down to its natural finish (my favorite white wax is Miss Mustard Seed made by Fusion Mineral Paint).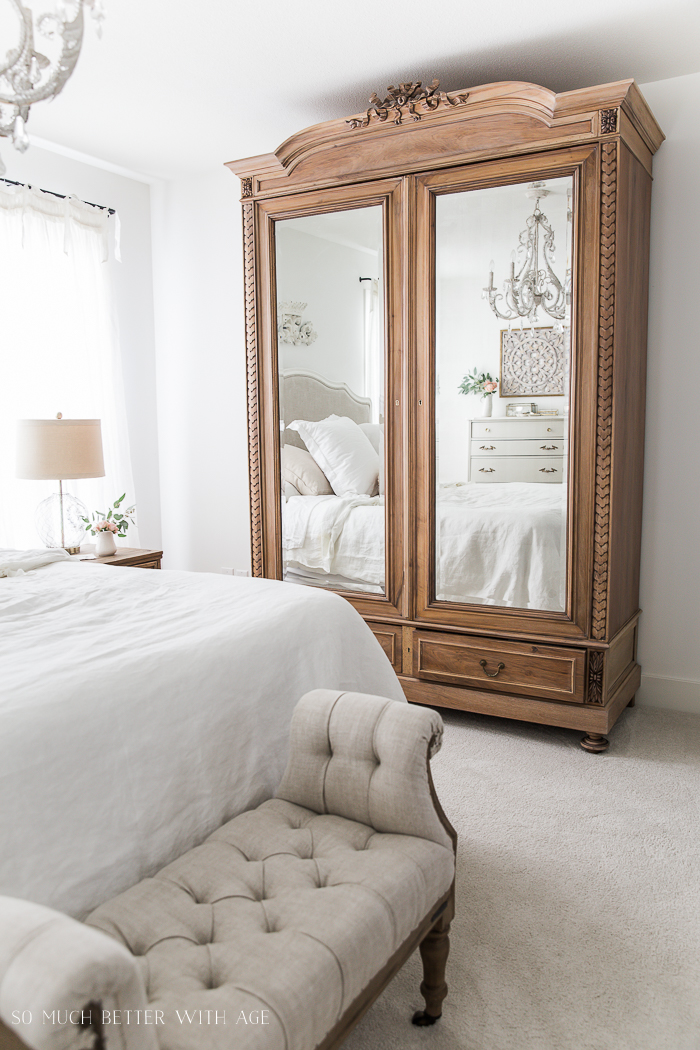 In the end, its what I did with this chair too (used white wax).
Sanding versus stripping
In the end I think that using paint remover/stripper for flat large surfaces is best and using the sander for angles and intricate details.
If you have to remove paint or stain from the top of a dresser or large table, a paint stripper would be easy (and satisfying).
If you know for sure you're going to sand an area, I wouldn't add paint remover/stripper to it first as it will make the surface gummy and harder to sand. Sanding is best left for those harder to reach areas.
I still prefer sanding but when I need to strip paint or stain off a flat surface, I'll use paint remover/stripper.
I hope you found this post helpful!
video:
Be sure to watch my YouTube video on how sanding versus stripping furniture!
Make sure to pin it for later!