I've been featured recently in two Romantic Home magazine issues.
Recently, I've been blessed to have two features in the September and October issues of Romantic Homes magazine. I love to document when I'm in a magazine, even if it's only one page.
In the September issue, my book, French Vintage Decor, was featured and it was also featured on the Romantic Homes website.
In the October 2018 issue, my carrot pie was featured on a whole page. It surprises me as the photo and pie were not perfect but I think maybe that's why Romantic Homes liked it, it was more authentic.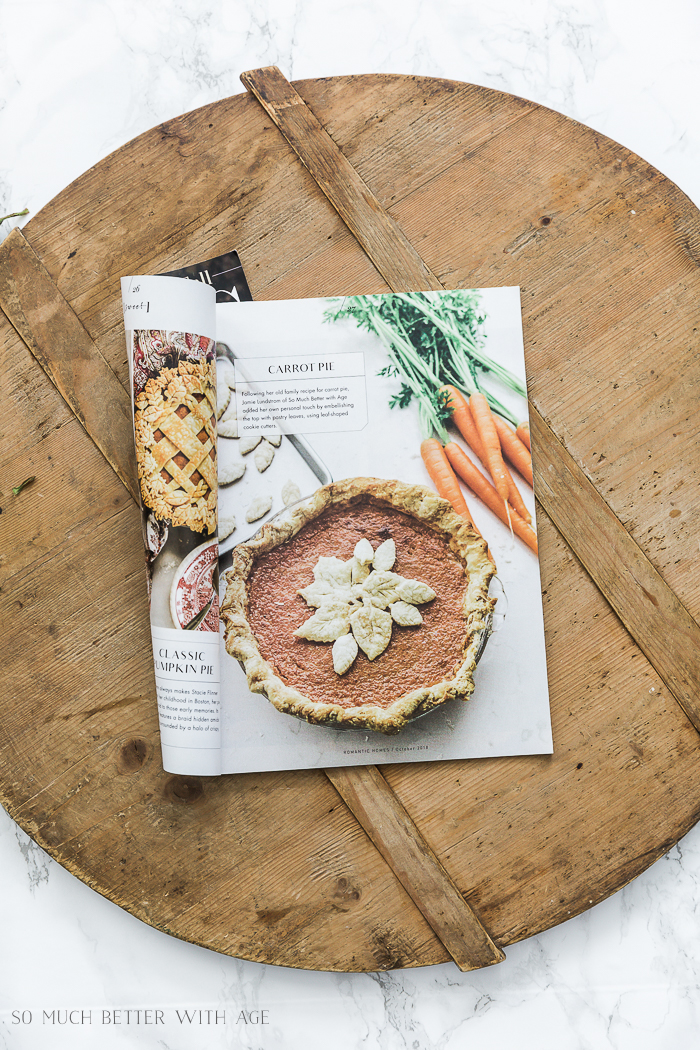 I'm honoured to be a part of Romantic Homes Magazine again.
You can see all the places where I've been published here.