I'm honoured to be in the February 2018 Romantic Homes Magazine, their French style edition.
Today I've been busy doing a photoshoot for a Valentine's day high tea party I've set up but I had to stop and take a moment to share with you that I'm in Romantic Homes magazine! It's a dream come true! Their February edition that is out in stores now and I can't believe I have 10 pages in it!!
Also, my friend Anita from Cedar Hill Farmhouse is on the cover! Congratulations, my friend. It is well deserved. Her home is the definition of French charm.
I have to say, I'm absolutely LOVING romantic homes now. I mean it was always an amazing magazine but I love the new updates. It just seems more packed with house tours and links to some very cool stuff. And this issue is so full of French goodness. There is a chateau tour in this edition and some amazing homes. Well done, Courtney! And thank you for reaching out to me!
I'm so ecstastic! I work so hard on this little blog of mine and at the same time my book deadline was due the magazine was hoping for spring photos of my home for this edition.
There was still no guarantee that I was going to make it in time but I spent a day cleaning and setting up my home for the photoshoot and the next morning I took the photos.
When things look effortless and pretty, there is usually more work that goes in behind the scenes.
But I'm sure you already know that.
Because there's no way my house always looks this clean with kids running around and projects spread over countertops and the dining room table.
I was a little sad they didn't put the image of my armoire in the magazine because I talked about it in the article but I'm sure they have a hard time picking which photos to use when I send them over hundreds (LOL!).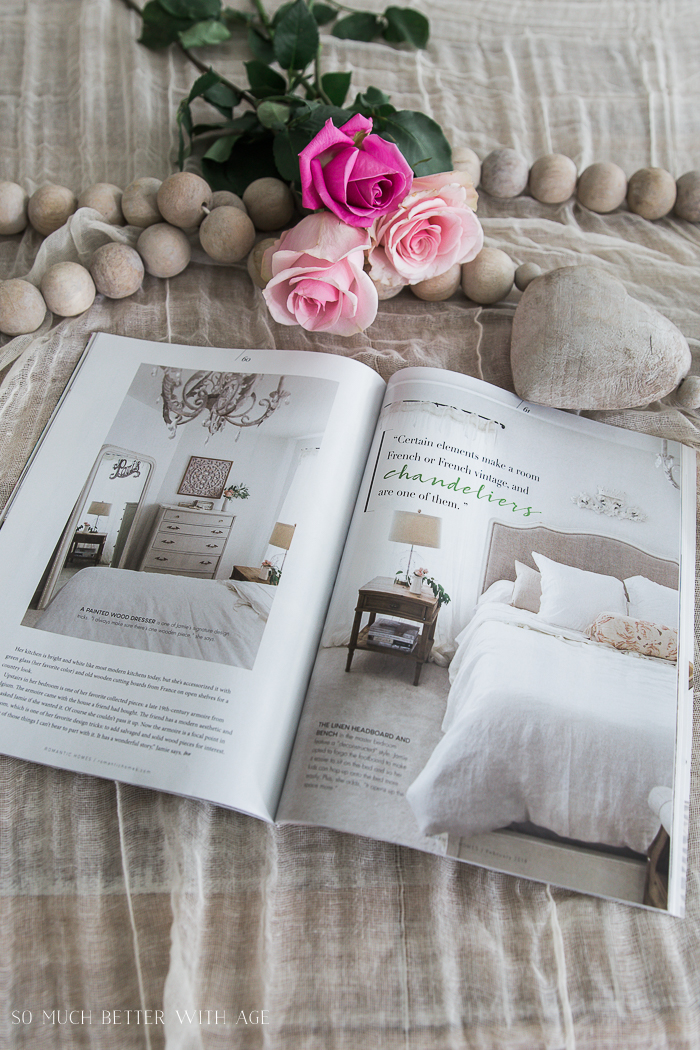 I just wanted to say again thanks for all your love and support!
And next week is the start of some pretty Valentine's Day posts so you have time to get inspired.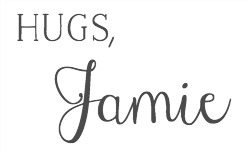 PS: I purchased the prayer beads at the Rachel Ashwell store in Santa Monica but I found them for sale HERE!
SaveSave
SaveSave
SaveSave