Do you have a duvet cover that is larger than the duvet? Sew ties on your duvet cover to keep it from moving around inside the duvet cover.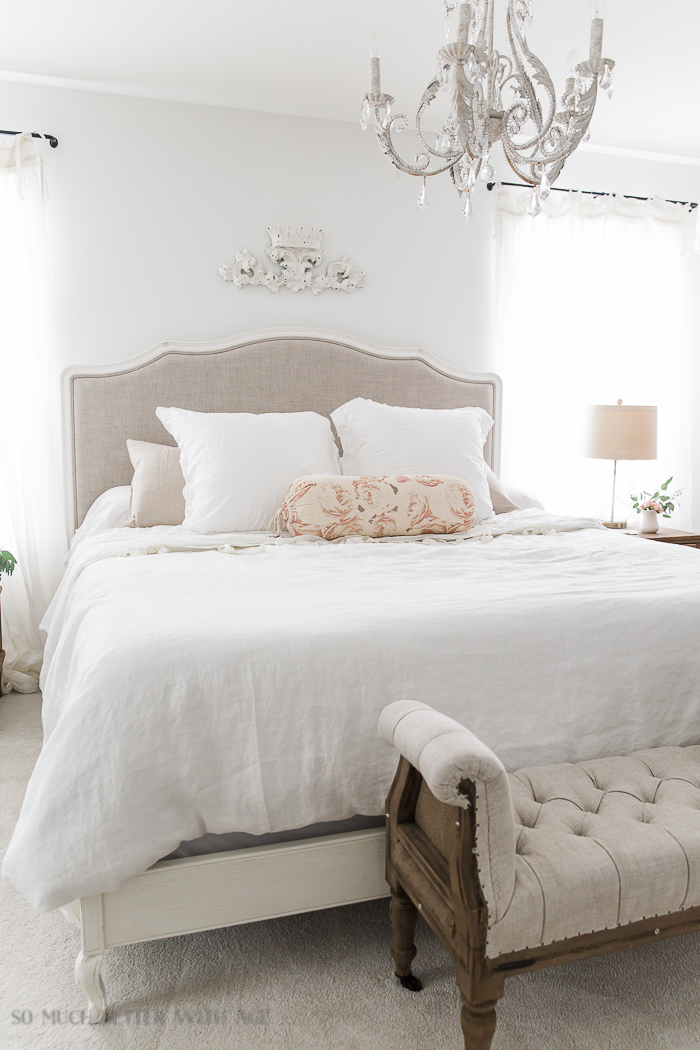 Do you have this problem? You buy a duvet cover and it's way bigger than your duvet?
 When you buy a king size duvet, you would think that a king size duvet cover would be the exact same size, right? So many times this isn't the case!
How do you prevent it from slipping around inside?
The best way to prevent it from slipping around is to clip it in place but I find those clips so annoying and half the time they slip off. Inside ties are the best but the ties won't line up to the duvet itself if it's not the same size.
The best way is to sew ties onto your duvet cover and I'll show you how easy it is to do with the following instructions.
This post contains affiliate links for your shopping convenience. Click to read my full disclosure policy.
Supplies:
grosgrain ribbon (I've used scrap pieces of fabric on a duvet cover before and they work fine but they will fray like crazy on all sides)
thread that matches duvet cover
needle
scissors
measuring tape
Directions:
1. Cut 4 lengths of ribbon 17 inches each.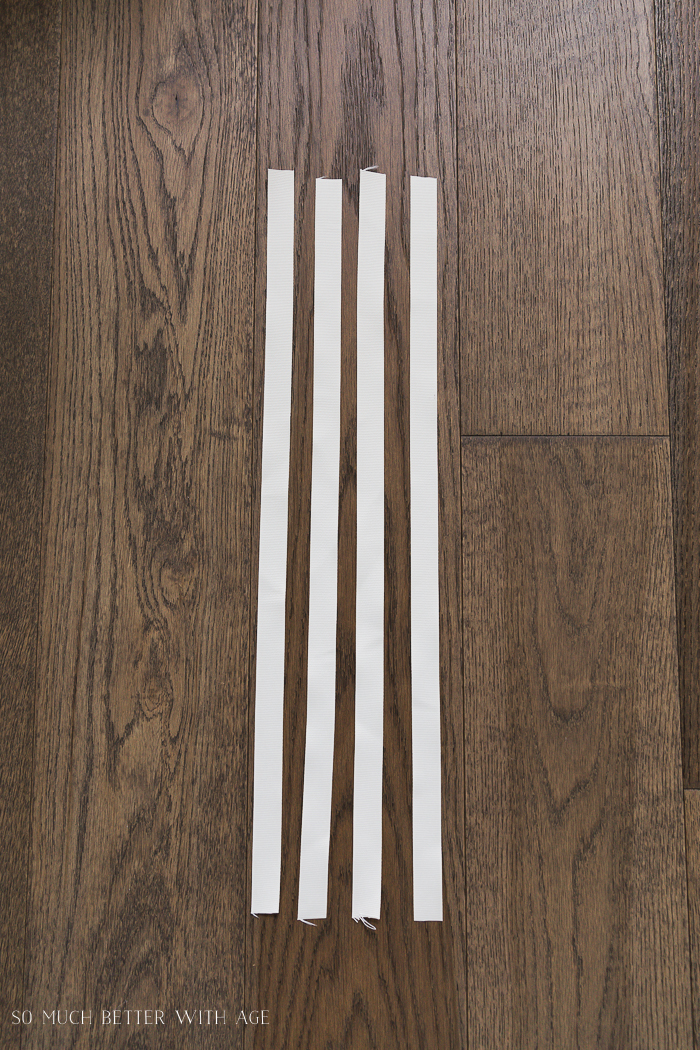 2. Fold one corner over and stitch into place. This will prevent fraying but it will also make it easier to thread each tie through each loop. (If your duvet doesn't have loops on each corner, don't worry, we'll get to that below).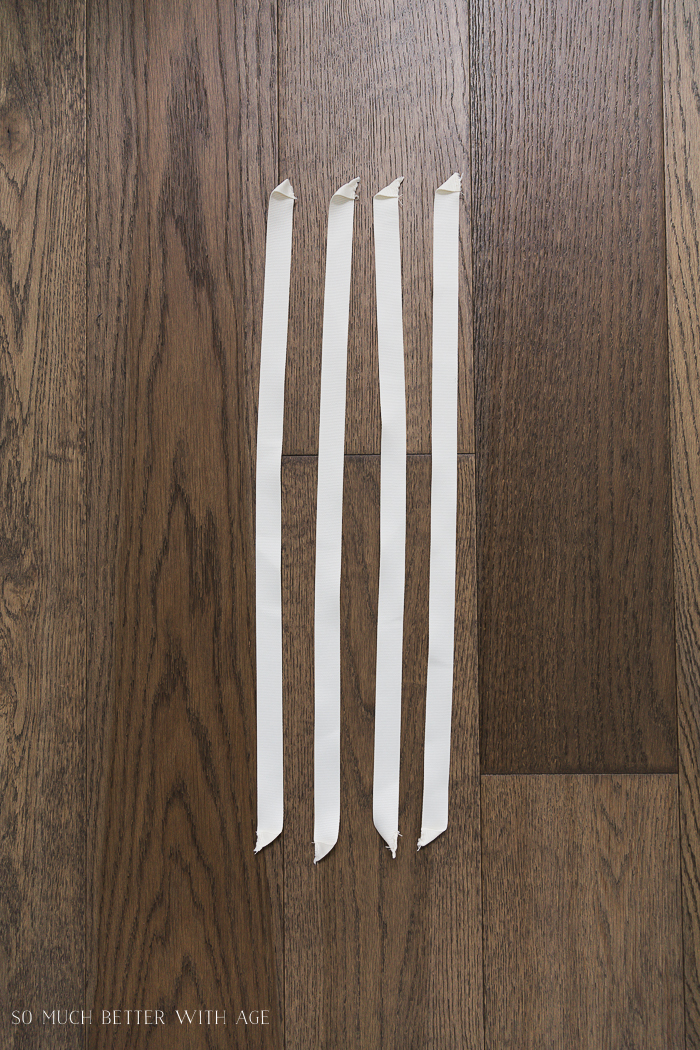 3. If your duvet cover is not a perfect square (mine isn't),measure the lengths of the duvet and determine which way you want it to lay on your bed. I prefer the longer length to go from side to side so that there is more overhang over the sides rather than the end. Lay the duvet this way on top of the bed.
4. Lay the duvet cover over top of the duvet so that one corner of the duvet cover and duvet is together (for example, both top right corners) and hold in place with a clip or make sure it doesn't move. Now measure the opposite corner (top left corner) to see how much bigger the duvet cover overhangs from the duvet. My duvet cover is 12 inches bigger than the duvet. To make the duvet sit even in the duvet cover, I will measure the ties 6 inches from each four corners of the duvet. (The top and bottom of my duvet and duvet cover are only a couple of inches off but I stuff it in there).
5. Turn the duvet cover inside out and make sure all the seams are out and flat on one corner. Lay a tape measure from that corner, fold the tie in half and pin to your measured spot on the seam. Hand stitch into place. (I stitched over it a few times to make sure it's there for good!)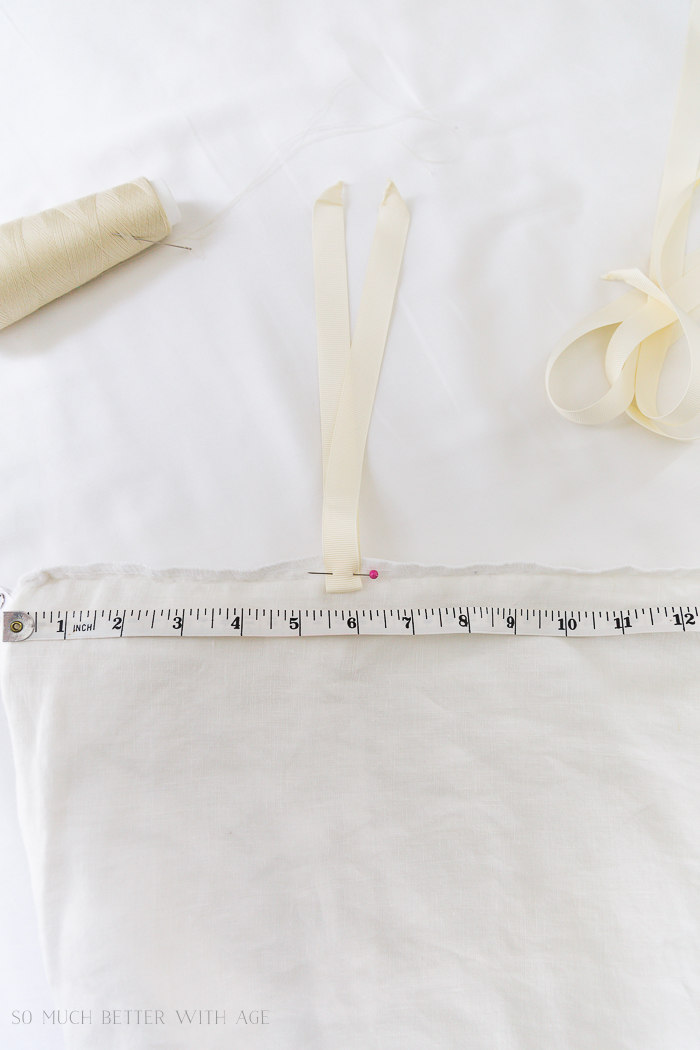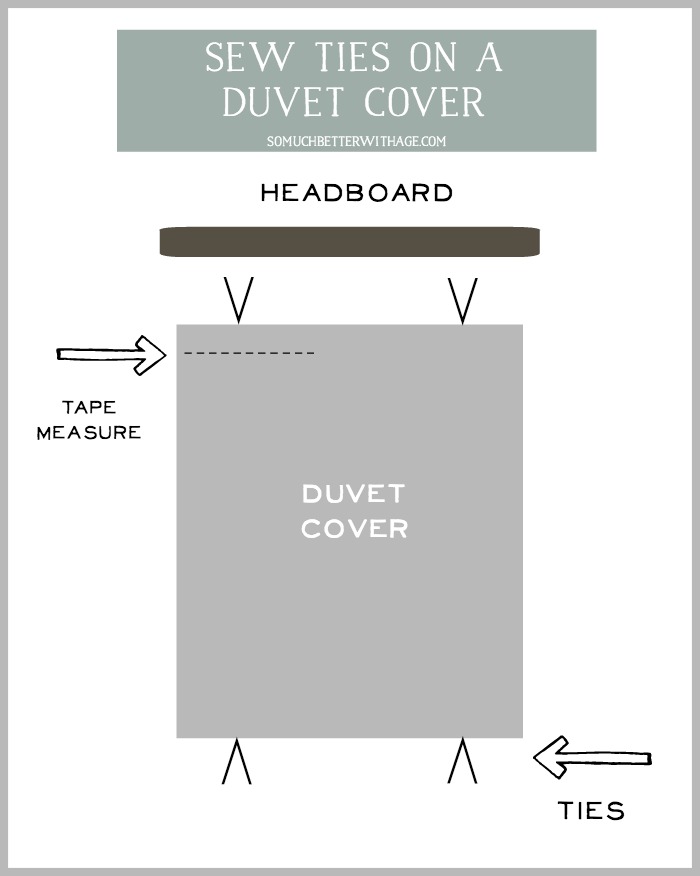 6. Luckily my duvet had loops sewn in each corner but if your duvet doesn't, you can buy cording and sew onto each corner. Cut a loop (just look the photo below) and sew it on by hand or run each corner through a sewing machine.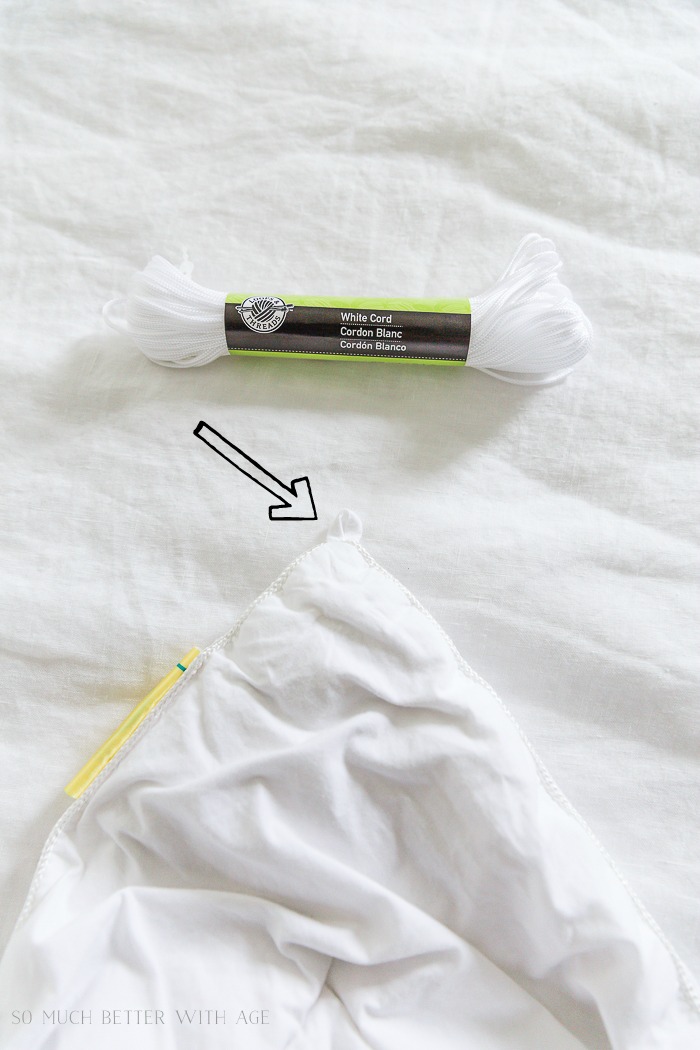 7. Lay the duvet cover centre over the duvet and tie each corner into each loop. Turn right side out and place on the bed.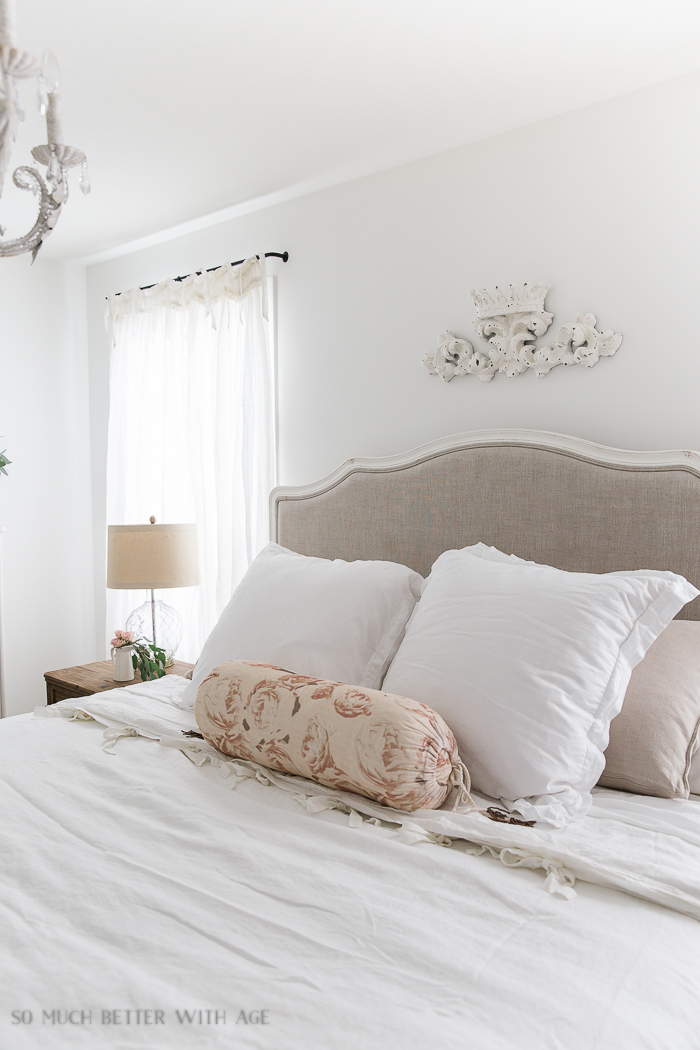 Now my duvet sits centre in my duvet cover!
When I make the bed each day I hold the tie area on one side as I fluff up the bed and repeat on the opposite side. It's not perfect but it's better than before!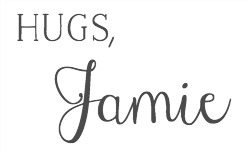 SaveSave
SaveSave
SaveSave
SaveSave
SaveSave
SaveSave