Sheet Music Wooden Tag Ornaments
Dreaming of a musical Christmas with these DIY sheet music wooden tag ornaments!
The Christmas tree that you might recall from last year is going to the not-so-rustic cabin in the woods along with most of the Christmas ornaments.
I really wanted a neutral theme this year so I had a bunch of ornaments that I could still use, found some ornaments on sale, and I'm making some too.
These wooden tag ornaments are so easy to make. Let me show you how!
Disclosure: This post may contain affiliate links. Please read my disclosure policy.
SUPPLIES:
directions:
1. Trace out tags from the sheet music, two for each tag.
2. Paint Mod Podge over the back of the paper tag and onto one side of the wooden tag. Use a generous amount. Hold and press together for about 30 seconds. Repeat for the other side.
3. Paint Mod Podge along the edges.
4. Put the tags under a stack of books for at least an hour. Cover the tags with saran wrap in case some of the glue squeezes out.
5. If the paper is a bit larger than the wooden tag, use an exacto-knife to cut off so the edges are clean.
6. Thread twine through the hole by pushing through with a pen or pin.
I love these vintage inspired Christmas ornaments! So easy and adorable for my new white tree.
I love how the brown wooden edges show through.
I hope this has inspired you to make your own beautiful Christmas ornaments this holiday season.
Make sure to pin it for later!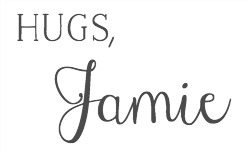 click in case you missed it:
30+ Unique Christmas Decorating Ideas