Check out if you should be decorating your house like your house type.
I've long thought of this question: should your design style match the type of house you have? I'm going to attempt to answer that today!
For as long as I can remember, I've loved vintage. Throughout my 20s when I lived in apartment buildings, I always looked for an apartment that was old and had hardwood floors. I would take the problems that come with an old building over a new building any day! There were so many little things that I adored about the old apartment buildings I lived in like the phone niches, milk slots/doors right by the front door, hardwood floors, coved ceilings, thick trim work and the list goes on.
I was in heaven when we bought our 100 year old house. The lead framed glass windows, arched doorways and massive baseboards and trim work made my heart skip a beat! I miss that house.
Mixing my love of French with vintage was the perfect design style for me. I felt it worked well in our previous house as the house had many large rooms with high ceilings.
First, there are so many different house styles. Here are just a few:
Types of Styles
Tudor
Traditional
Georgian
Craftsman
Contemporary
Cape Cod
Ranch
Cottage
Victorian
Colonial
Mediterranean
Greek Revival
Italiante
My favorite type of house style is a French chateau. But this type of house is rare where I live, for obvious reasons. Even old homes with character are getting harder and harder to find.
Traditional or Contemporary are the most common styles in my neighborhood.
So what is a girl to do?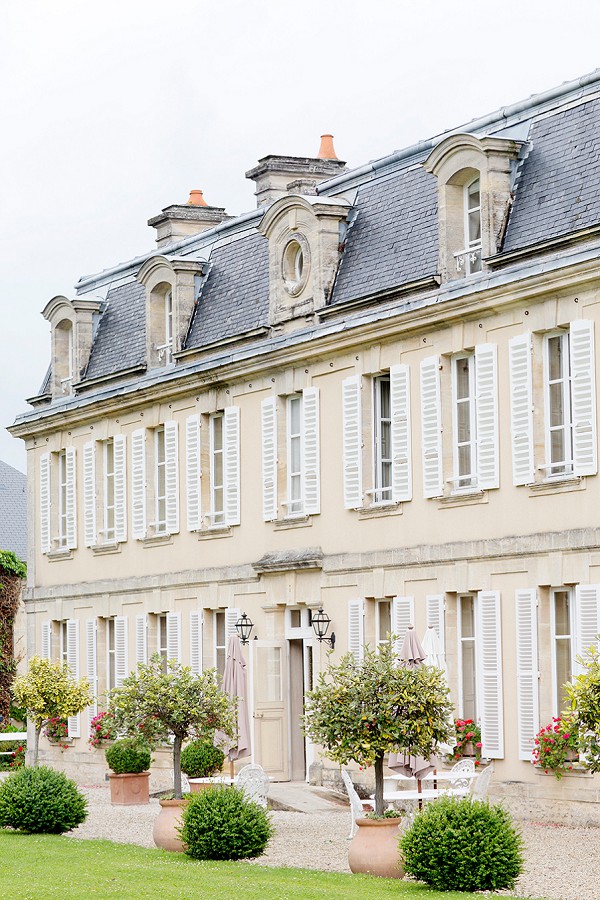 Taking the interior design course really trained my eye to see that I was fighting my style in my own house.
I tried to make my style work in this house. And I have many blog posts on my blog that prove that technically you can style your house any way that you like.
But should you?
Let's Talk About Farmhouse
Let's use Farmhouse style for example. It's been big for the last decade I'd say.
It's been a pet peeve of mine for a long time and I'm sure I'll lose followers here, but the farmhouse style should only really be in a farmhouse! There, I said it. It feels good to finally get it off my chest, ha! But I'm sure the same can be said about my French vintage style in a contemporary home. I get it! Matching house type and house decor can be super challenging!
But farmhouse style with all its knick knacks, tons of decor and maximalism is not my thing and if it is your thing, then it should go with an actual farmhouse. But hey, that's just my opinion.
My friend Lisa from Farmhouse on Boone does a great job of doing farmhouse right because (you guessed it) she has an actual farmhouse!
To be clear, a modern farmhouse house like in the photo below is not what I'm talking about. This is definitely more modern than farmhouse. And it's gorgeous.
How I Changed My Style to Match my house
Now to be clear, I didn't go and change up my style totally by changing furniture and lighting and decor. But I stripped away all the 'extra' stuff and let the house breathe more. I removed the majority of the decor and sat with it for some time the way it was. I thought I would be putting it back but I didn't. I thought it was because I was changing my style to more of a minimalist style but in fact, I was just changing up my style to fit my house.
I removed this cabinet in the dining room and all the decor on it.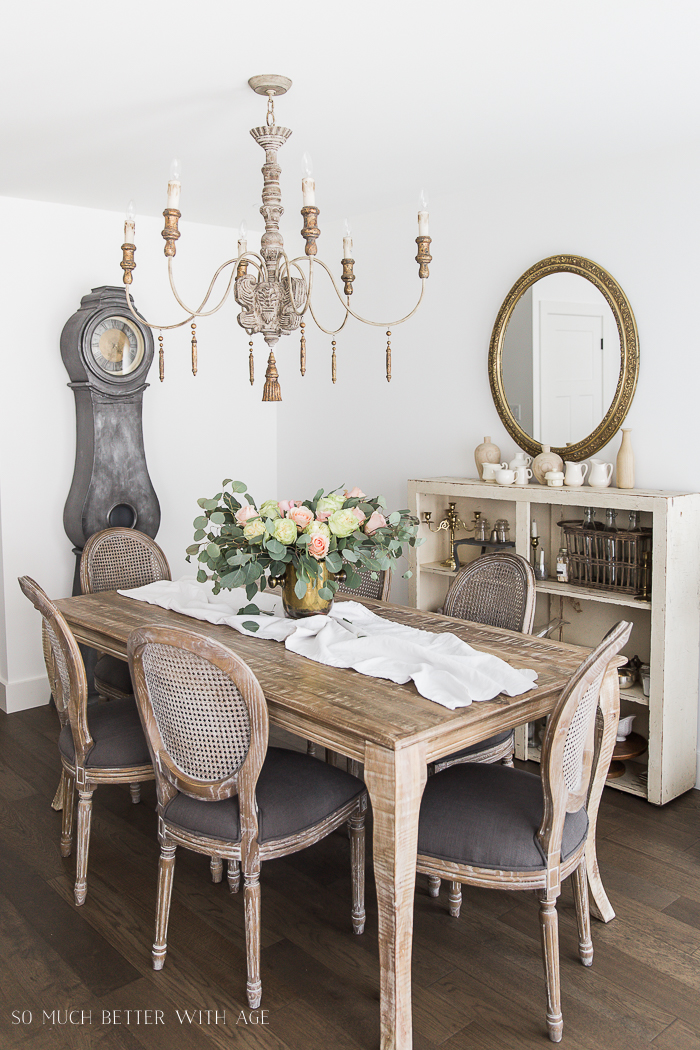 With the new moulding and artwork, it's a much cleaner look in here.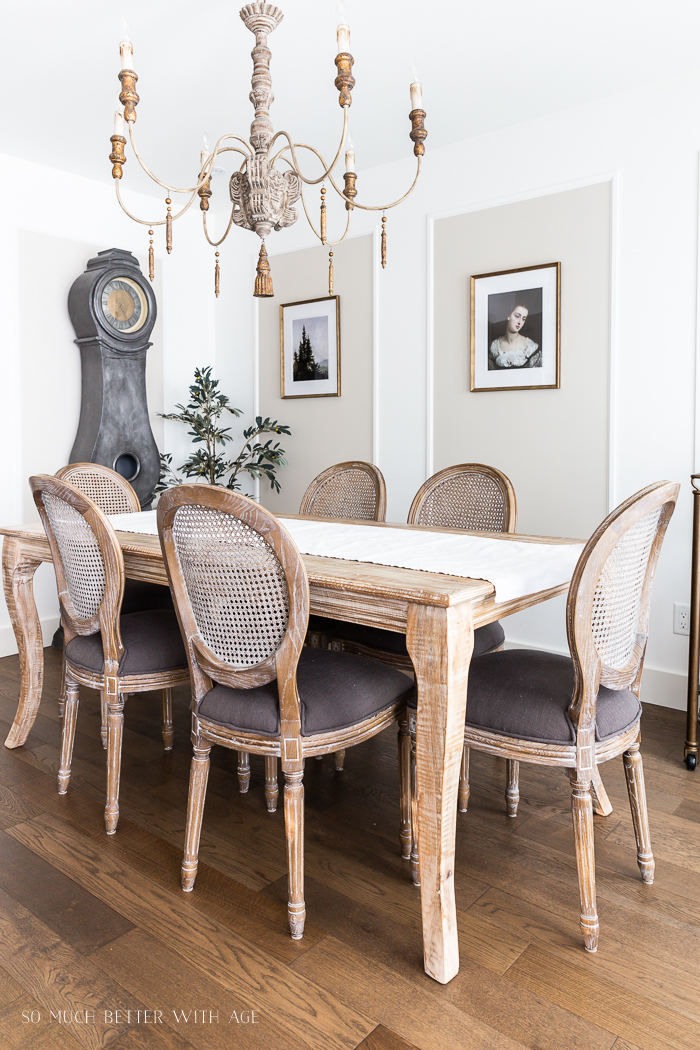 I also took away all the extras in the living room and simplified it.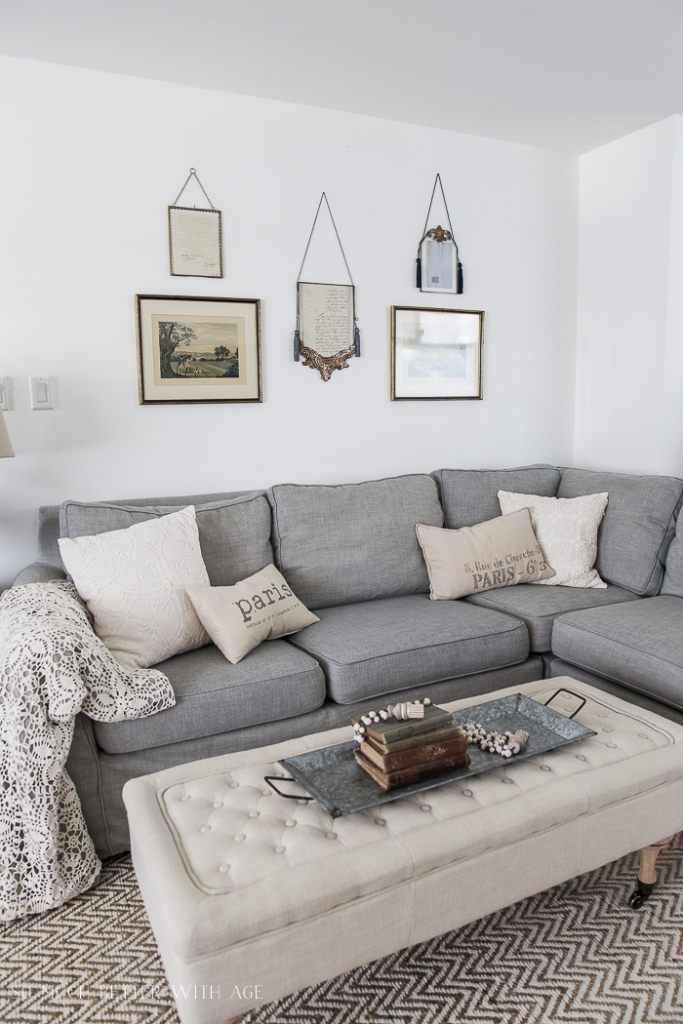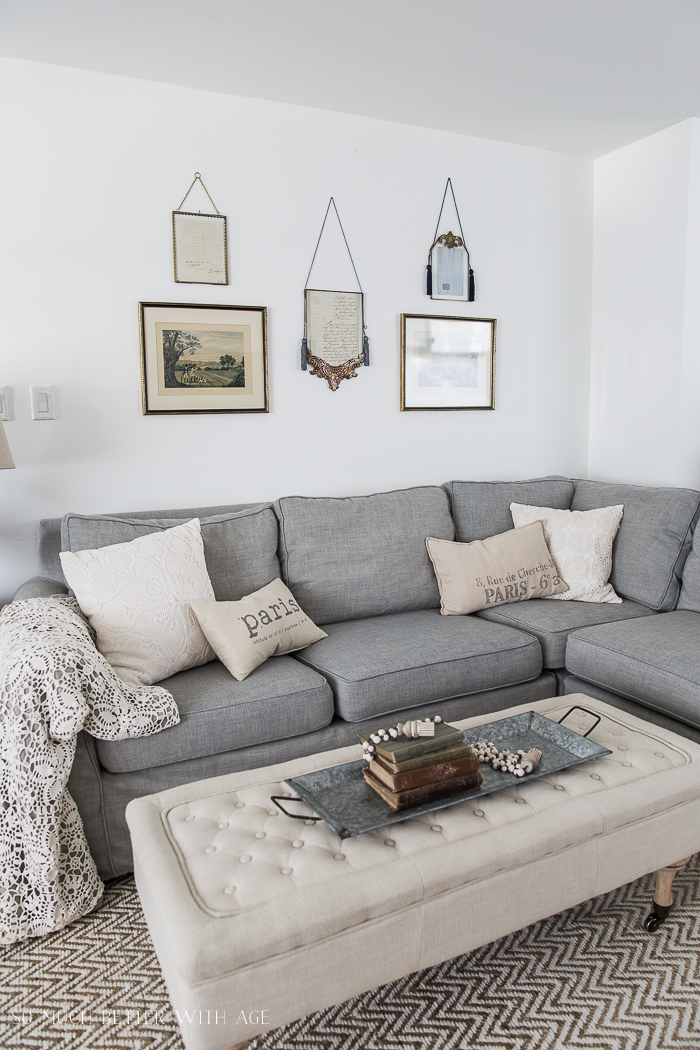 The lines are cleaner in here now and with this room being so long and narrow, it really helps open up the whole space.
Now don't get me wrong, I would still love more than anything to have a French chateau style house one day, maybe a new house build?
The housing market is insane where I live, the most expensive housing prices in the entire country. But for now I listened to my house!
I still have some French touches like my light fixtures and hardware that satisfies my love of French and vintage. I do love the mix of old and new together, that will never change!
What About You? Should you change your design style to match your house?
Yes and no.
I think if your house 'screams' a certain style, then I say go with it! Does that mean you have to style it in furnishings from that era? Definitely not! But a nod to that area is definitely in order.
What I don't think you should do is totally go all out on a very extreme decorating style with a very extreme house type. It would be a smack in the face when you walk in the front door.
Most houses are built pretty generic and most decorating styles go with lots of house types so I think the majority of styles 'go' with the house.
I really wanted a French chateau but for now I'll embrace my renovated 80s home and dream of decorating one in the future with massive French antiques because there will be a lot of space for it all. This house just doesn't allow that so I will honor it.
I hope this has helped you decide if you should be decorating in line with your house type. Let me know what you think in the comments below!
Make sure to pin it for later!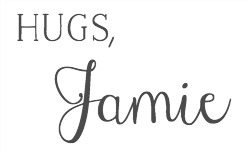 click in case you missed:
How to Add Vintage Decor to a New or Modern Home
How to Decorate a Long, Narrow Living Room