I made a simple but festive decorated sugar cookie tree with my kids.
I love to bake! You might have noticed my 'baking' section on my blog but notice it doesn't say 'recipes'. It's only baking.
It was my hobby as a teenager I guess you could say. At Christmas, I love to bake sugar cookies but the decorating of each cookie can be daunting.
With lack of time, I found a cookie cutter set that you can make into a cookie tree and which only needed minimal decorating.
Perfect for this time of year.
With my kids now out of school for Christmas vacation, they helped bake with me today and my daughter was around for all these photos.
So you'll see a little blonde head and a hand here or there!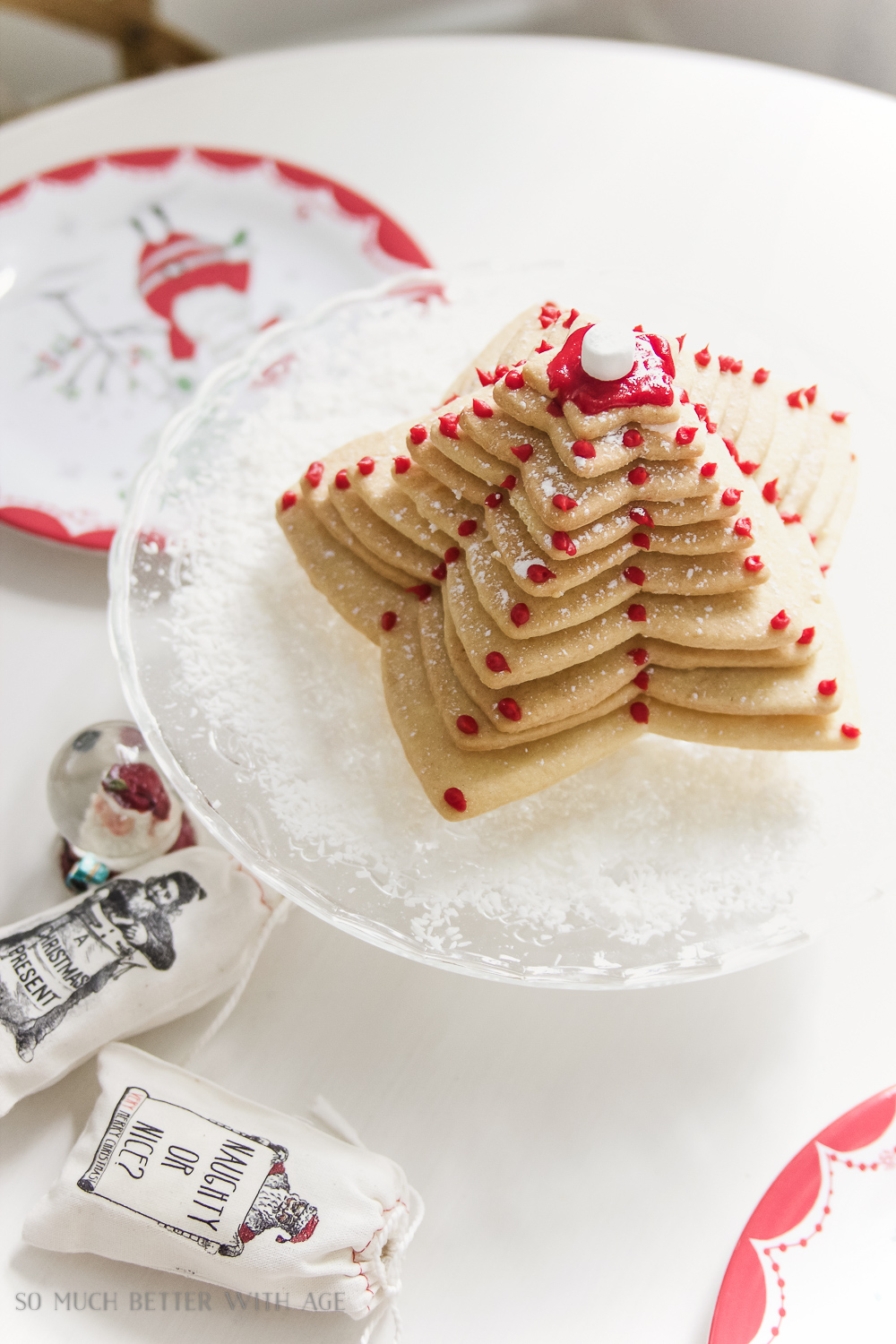 I used the best Sugar Cookie Recipe that I've had since high school with this cookie cutter tree set.
You are supposed to cut out the stars twice in each size but I only did once because I had this amazing idea to put marshmallows in between each cookie to space them out more but by the 7th cookie it was starting to be off balance.
So I scrapped that idea and took all the mini marshmallows off and just used four large marshmallows on the bottom for the trunk.
You just need a little bit of icing (or frosting) in between each cookie and assemble it on a plate.
I always make my own icing but I just grabbed store-bought red icing to decorate it, spread coconut flakes on the plate, and dusted it all with icing sugar. A mini marshmallow becomes the star.
I honestly would have decorated that tree like crazy a couple of years ago. I'm trying to enjoy the process more and not the outcome.
My kids had a great time baking with me and I didn't spend hours in the kitchen.
And the best part was that they could start eating it right away.
I've never shown you this little table of theirs that sits in front of this gorgeous window right in between the kitchen and living room.
Their little area is all decorated for Christmas too.
I found these 'Reindeer Feed' bags at Antique Farmhouse years ago but they don't have them for sale right now.
I found this adorable doll highchair this year at an antique shop and my daughter uses it every day.
She insisted that the high chair face me and not the table for the photos I was taking.
I warned you about a little hand 😉
I found these cute bags at a craft fair years ago and snuck a little gift inside for them.
All these precious little moments are the best this time of year, aren't they?
Happy holidays!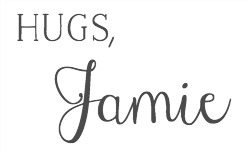 You might like these:
SaveSave
SaveSave