Here are the details of the simple and romantic wedding that we are planning this summer!
Our wedding planning is in full swing now and we've finally narrowed down a theme! A couple of months ago we booked our venue and other than that we hadn't done too much.
We are having a small wedding (about two dozen family and friends) and since this is my third wedding (you can read about some of my life in this series here) I wanted it to be small and on a budget.
What We Want For Our Wedding
the venue to be at a restaurant with space for a ceremony downtown Vancouver, close to where we live, with a vintage/unique vibe and good food and drinks
having our wedding ceremony and reception at a restaurant means that they will take care of the food, the drinks and the clean-up!
we love the look of the restaurant so there is not a lot of decor needed (they provide white tablecloths and candles)
we want to have a small amount of friends and family – this forces us to stay within our budget and helps us invite only ones that we are truly close with
wedding dress and suit to be inexpensive – purchasing my wedding dress online (you can read more about that here)
keeping the theme simple and romantic keeps the focus on our wedding and not all the 'stuff' that usually goes into weddings
we don't want gifts from our guests and we also won't be handing out any favours, we just want to spend an awesome night together
there is no place for dancing at our wedding (although we might have a first dance in amongst our reserved room) – we will go out to another restaurant or bar after if we feel we need to dance the night away
we don't have the usual formalities that go with traditional weddings and we'd like to have conversations with everyone throughout the night but we will have a cake cutting photo and a couple of speeches from those that want to share
we won't be having children at our wedding (which cuts down significantly on the guest list) but of course my two kids will be there and a big part of it
photography will a big component and my photographer takes the best candid shots of anyone I know! We'll be getting photos before the ceremony starts so we can stay with our guests the entire time
A casual, romantic, simple vibe is what we are aiming for with our wedding and I think we are on the right track!
Invitations
We ordered our invitations last week and they are going to be delivered early next week. I love the greenery and the simplicity of them. I can't wait to see them in person!
Although we totally could have done away with paper invites, both Aaron and I really like cards so it that was important to us. We also only needed to order the minimum amount which saved us money.
Invitation: Vines of Green from Minted
Wedding Outfits
Aaron will be wearing a linen three-piece suit and I just ordered six wedding dresses online. You can read more about which dresses I ordered in this post. I can't wait to try them on and share them with you when they arrive. You can help me narrow down which one I should pick 😉
Cake
We're getting our cake from a bakery down the street from us and are taste testing the cake tonight! I'll share with you on Instagram which flavours we picked to try out and which one is our favourite.
You can see more ideas that I have for our wedding with my Romantic Small Wedding Pinterest board.
Make sure to pin it for later!
I hope you enjoyed finding out about our simple and romantic wedding!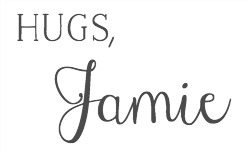 Click in Case You Missed:
Wedding Dresses Online for Under $300
Trying on Wedding Dresses Bought Online