Looking for the best white paint color? Simply White by Benjamin Moore is my favorite! Here are 12 houses that showcase Simply White.
The Best White Paint Color
Simply White by Benjamin Moore is hands down my favourite go-to white paint.
When my house was getting renovated, I did lots of research on some of the most popular white paints out there and bought a bunch of samples. I painted them on white boards to carry around to each room of the house with me and I also painted it in several areas on the main floor (you can read more about how to pick out grey and white paints here).
Every wall, cabinet, trim, ceiling, door in this house is painted with Simply White and I couldn't be happier. I love white painted walls but I don't like it when they make the room feel cold. I like a more creamy white paint. I veered more toward 'cream' in my last house which was nice but a little bit too cream. I soon realized that finding that perfect white that read white, not too cream, but not grey or felt cold was going to be a challenge.
I'm so happy that I picked Simply White! Our house could really use with another paint job again and there's no question that I'm going to pick Simply White again.
Here are examples in some rooms of my house: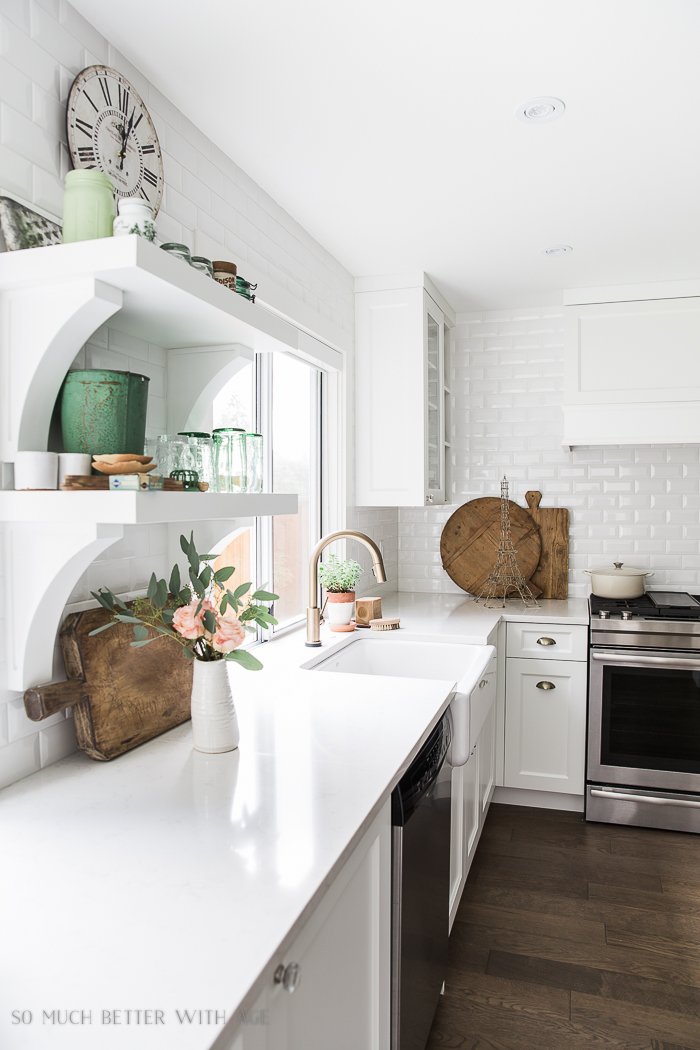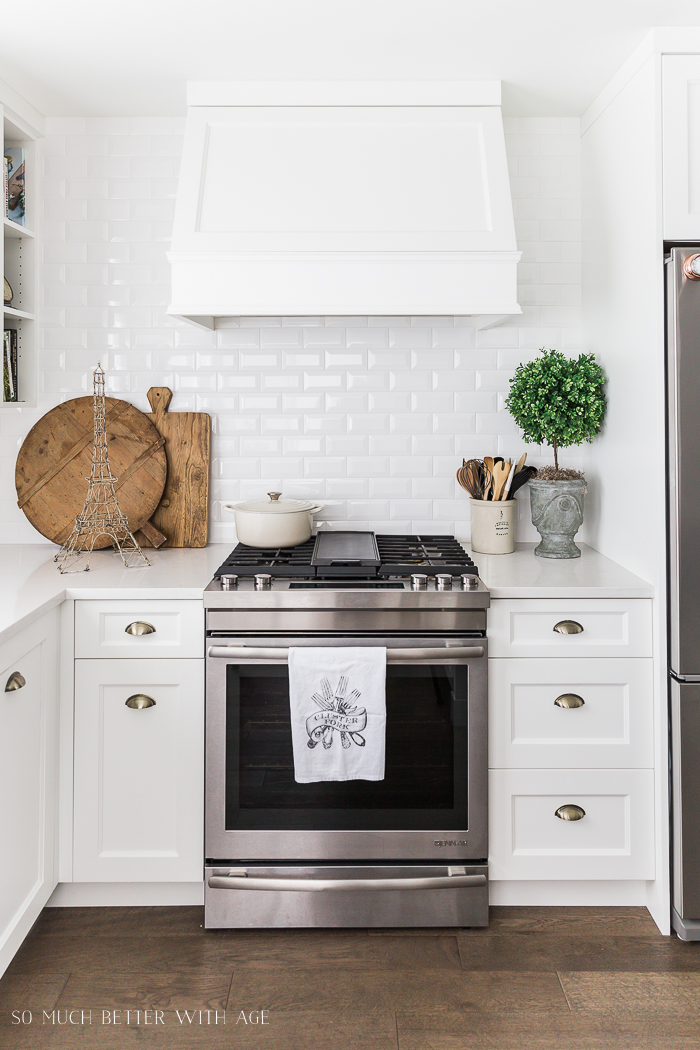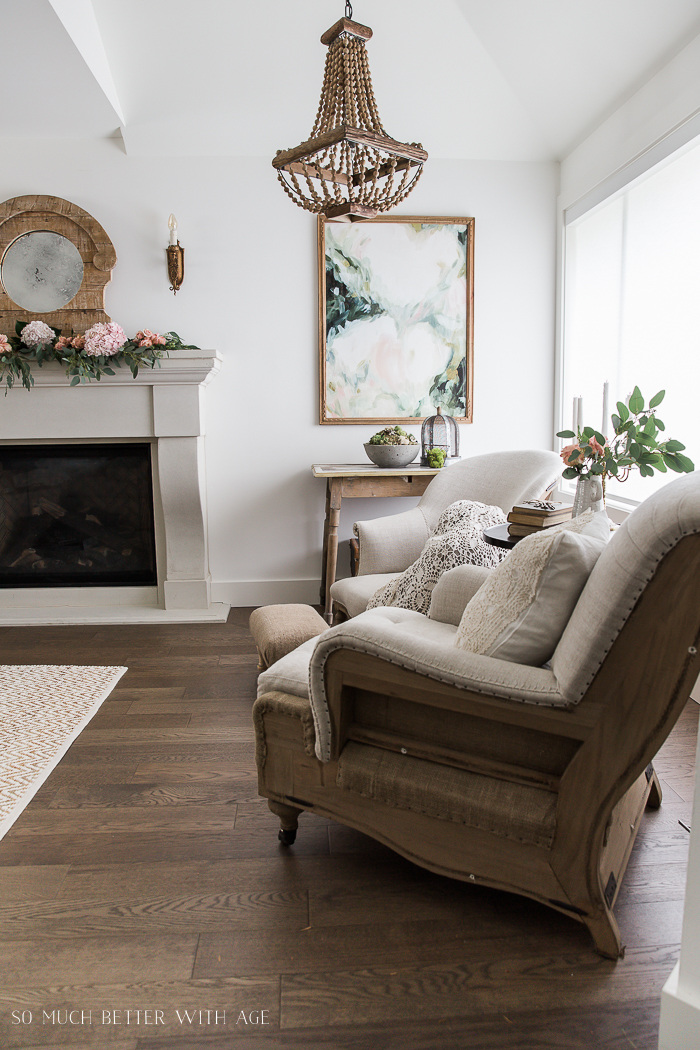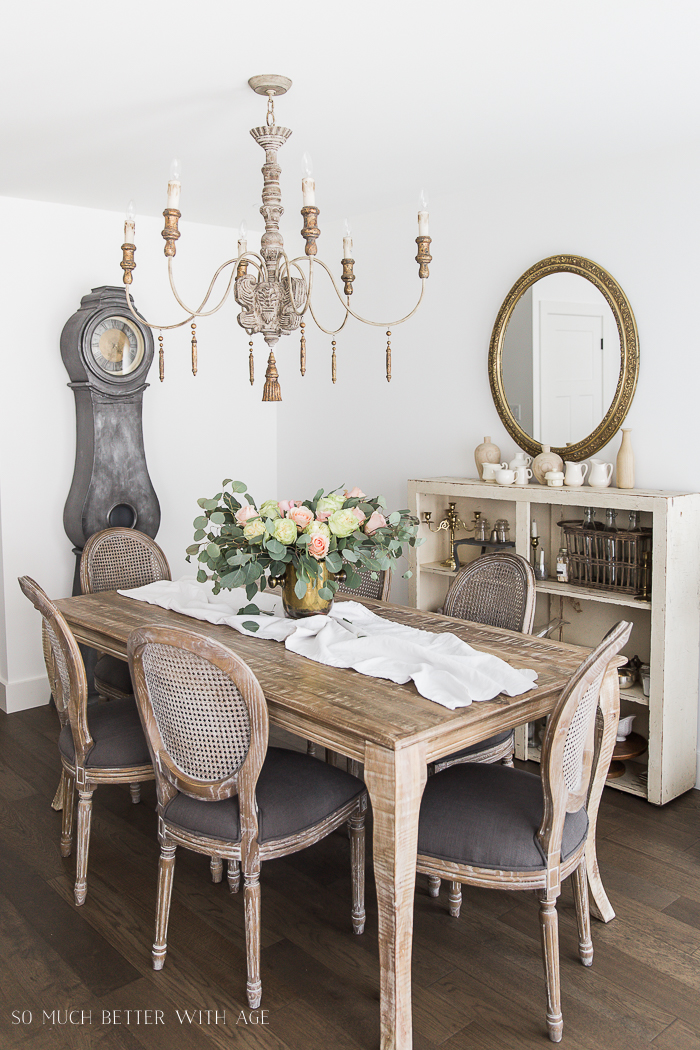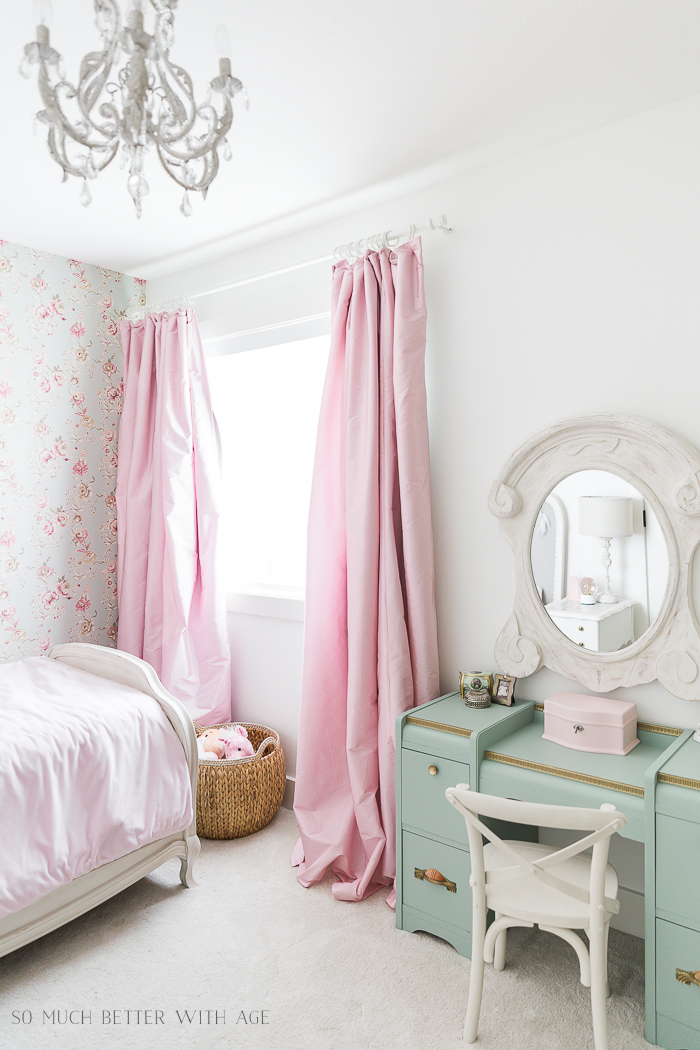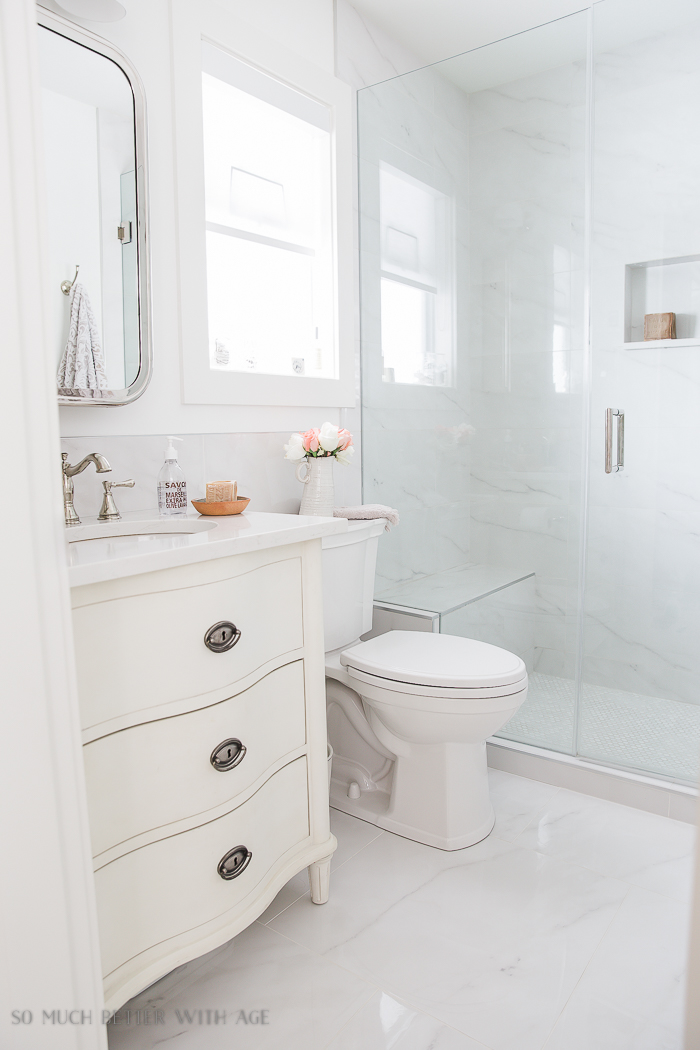 Examples of Other Houses with Simply White by Benjamin Moore
My blogger friends love Simply White too. I gathered many examples for you to see what Simply White looks like in other houses below.
Just like my house, Sarah painted her walls, cabinets and trim work in Simply White. Her new coastal kitchen is a stunner!
Alicia redid her whole basement and the cabinets, trim and walls are painted in Simply White. I still can't believe this is a basement!
Laura refreshed her kitchen cabinets with Simply White. Love how bright they look now!
Rachael revamped her kitchen and painted her kitchen cabinets with Simply White. I love that green island too 😉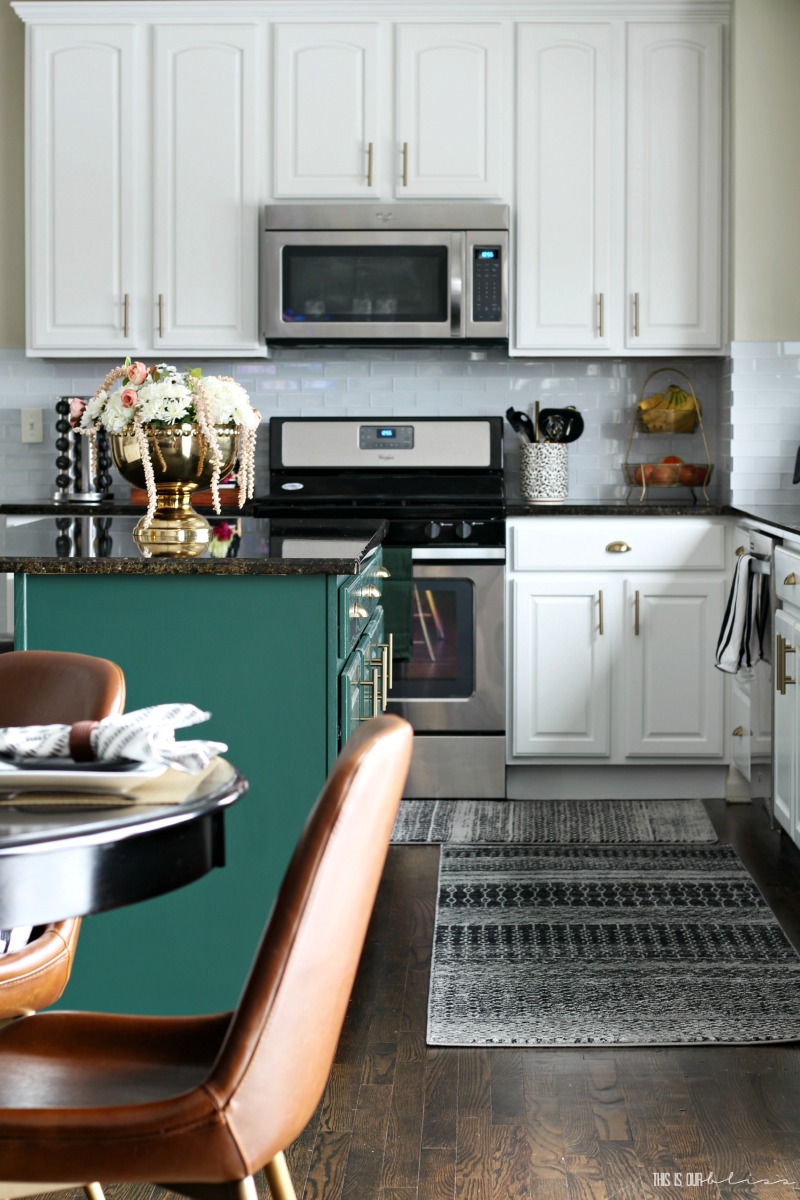 Lisa gave her family room a beautiful makeover with Simply White.
Wow, what a beautiful bedroom, Heather! Color just pops against Simply White.
I'm so jealous over this loft space! Jaime did an amazing job with painting it in Simply White and leaving those beautiful beams exposed.
Sarah has the most light and airy living room in her beautiful farmhouse with Simply White.
Can you believe Jen built this loft bed? I love how she painted it in Simply White. Those wooden barn doors just come alive against the white!
Even with lots of windows, this room doesn't feel cold painted in Simply White. Well done, Annie!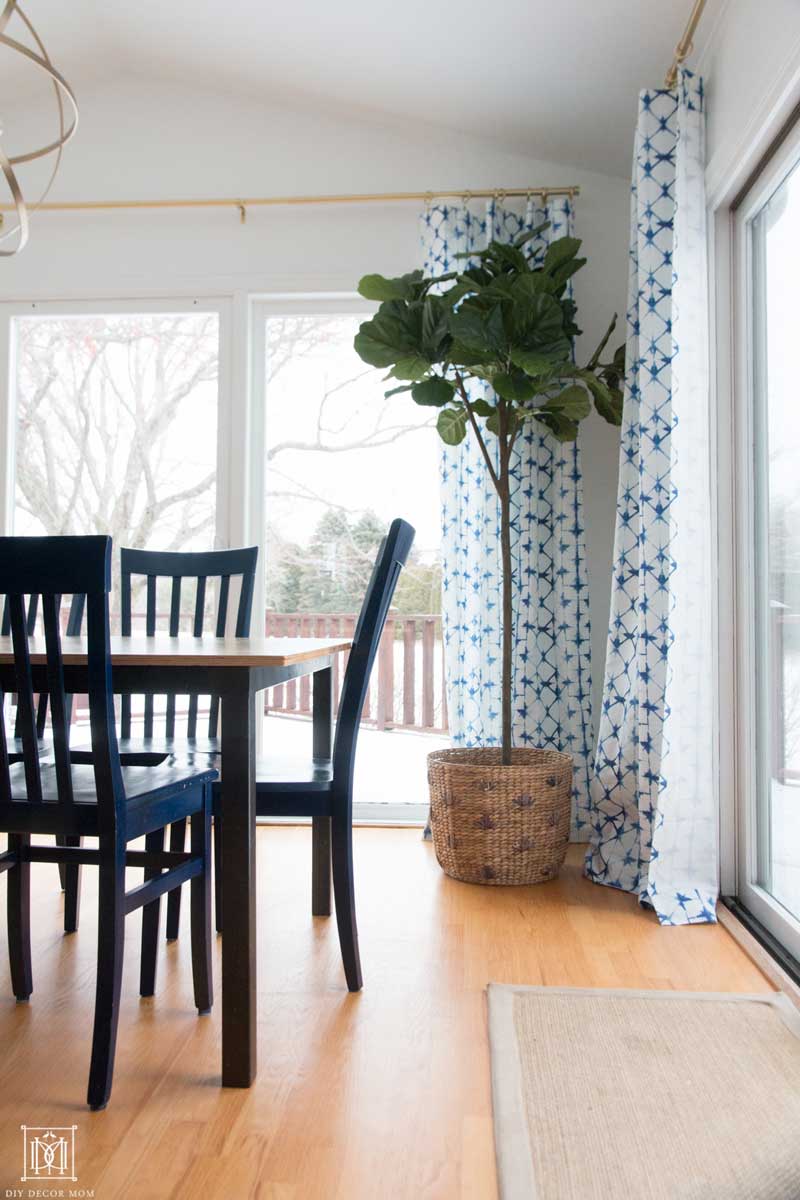 The trim in this foyer is painted with Simply White. You can see the slight difference against the wall color. Love that fox artwork, Joann.
I hope this has helped you pick a white paint color for your house or furniture project. Have I convinced you yet that Simply White by Benjamin Moore is the best?
Picking paint colours can be difficult but I know you won't fail with this color.
Make sure to pin it for later!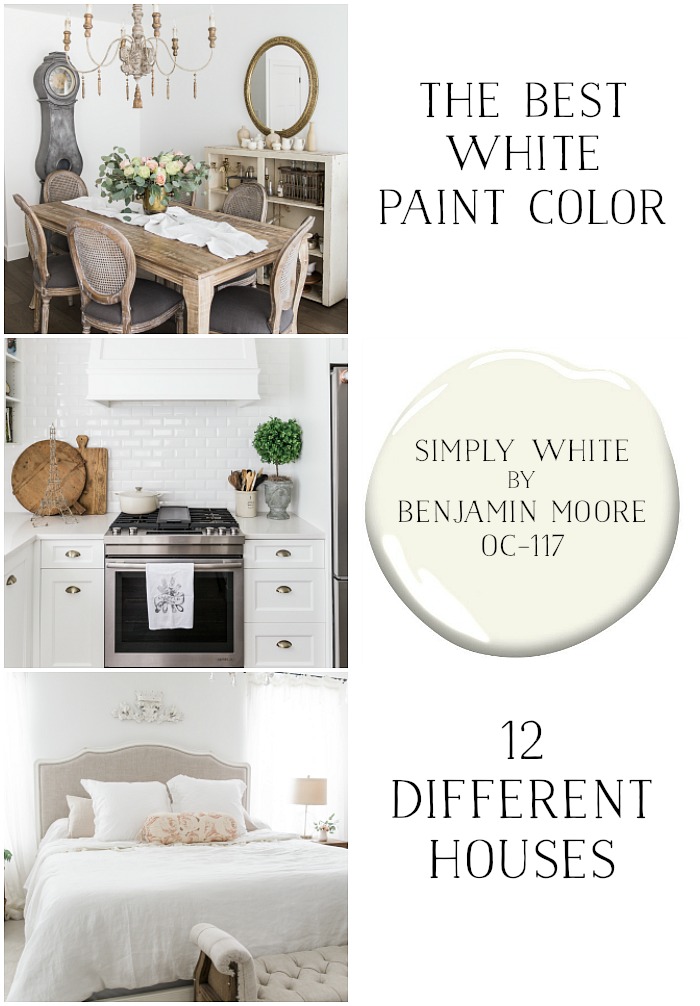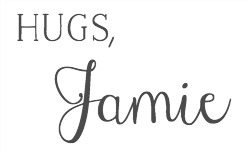 Click in Case You Missed:
How to Pick Grey and White Paint Colors