I'm listing all my favorite small businesses for online Christmas shopping along with 36 shops from Canada!
We have a lot of amazing shops in Canada. Unfortunately, not all are online and accessible to everywhere. Since the pandemic, I've really focused on shopping locally more and also sourcing more Canadian shops. I think sometimes I got in a rut of just buying the 'usual' name brand shops without looking elsewhere. Now it's more important than ever to shop locally so I've put together this HUGE list of small businesses where you can shop from in Canada, the US and beyond.
Let's get started with my gift guides from small businesses in Canada.
This post contains affiliate links for your shopping convenience. Click to read my full disclosure policy.
Canadian Gift Guides
Let's get started with
1.Zodiac constellation necklace – SHOPEVREN – such a great gift that is personalized.
2. Personalized compact mirror – PaintedTent – I love keeping a mirror in my purse and this one is so pretty.
3. Gold hammered stacking ring – Irresistibly Minimal – I usually don't wear a lot of rings but love the handmade look of this one.
4. Laptop bag -Good Hides – I love my laptop case but think I could upgrade to this one that matches my Madewell bags.
5. White speckled mug – Parceline – I'm really into handmade pottery and love the speckles on these tumblers.
6. Personalized leather wallet – CaglarCreations – a little personalized saying can be engraved on the inside of this wallet. Perfect for the man in your life!
7. Personalized spoon – Impressions Stamped – this is pretty cool, I'd love to have my own peanut butter spoon.
8. Leather notebook – ForestNine – a leather bound notebook is never a bad gift!
9. Cranberry bath bombs – Sweet Body Treats – my friends makes these and they are the bomb!
10. Chunky knit blanket – Cherry T Knit Co. – a hand-knitted chunky blanket looks good on any bed or sofa.
11. Hand crafted ceramic bowl – FIL collective – the little cracks on this bowl make my heart hapy.
12. Pressed flowers in zinc frames – Thea House – I love zinc frames and these mini ones are adorable!
13. Mukluk slippers – Eco Soles – such great ratings on these slippers. They look so cozy!
14. Bee metallic case – Pi'lo – this bee or cicada is so French!
15. Driftwood sailboat – Tracey Ayton Home – my friend Tracey has just opened her gorgeous home decor shop! A must see!
16. Alpaca scarf – Fancy Alpaca Boutique – I would love this cozy scarf.
17. Vintage woven pillow – Cloth and Main – I'm definitely buying some vintage pillows from this local shop.
18. Rose Apothecary sweater – SchittsCreekCanada – I must have this sweater!
19. Linen tissue box cover – Pi'lo – I've always loved this shop. It's so minimal and chic. I have many of these linen tissue box covers around my house.
20. Marble footed bowl – Rainsford Company – another one of my favorite Canadian companies.
21. Scalloped ring dish – Noemiah – this dish is the cutest for by your bedside.
22. French basket – SOCCO Handmade – cannot have enough French baskets!
23. Soft merino wool throw – Shop Ritzy – I love a wool blanket to snuggle up with.
24. Oasis pillow – Madeline Bee Home Store – another one of my local favorite home decor shops that just recently started selling online!!
25. Locket necklace – Gingerly Designs – I love locket necklaces and these ones are so chic.
26. Personalized family portrait – Glue PaperScissor Shop – this is such a great gift idea!
27. Custom pet phone case – North Legends – I'm considering putting my cat on my phone case now.
28. Mud cloth pillow – Pillows by Dwellissimo – LOVE this pillow!
29. Hand sanitizer keychain – Boho Princess Tribe – his and her matching keychains!
30. Holiday survival kit wine bag – Monkeyfly Memories – great bag for gifting a bottle of wine.
31. Custom airpod case – North Legends – my son has to take his ear buds to school. This would be perfect for his backpack.
32. Personalized water bottle – Painted Tent – a watercolor portrait on your water bottle, genius!
33. Personalized portrait – Bumble Co Handcrafted – this is idea for a family portrait.
34. Fluted lightweight planter – Hudson and Oak – these planters are so cool and all LIGHTWEIGHT!
35. Numbered grandkids artwork – Nicolette Anne Design – another great gift idea for grandparents.
36. Leather make-up bag – Hides Handcrafted – can you tell what my favorite color of leather is yet? LOL
Here is a list of some of my favorite shops from the US and beyond!
American and European Gift Guides
1. Candle in planted pot – Chelsea Candle Co. – the candle is this pot is adorable!
2. Diamond and leaf ring – Praxis Jewelry – love this handcrafted ring.
3. Solid gold bracelet – Letrem – also love this minimal gold bracelt.
4. Handmade bench – 50 Arches – definitely shopping her soon!
5. Coffee mug – Creating Comfort Lab – I want all these mugs!
6. Laptop sleeve – Pochette Gavotte – this laptop sleeve is so perfect!
7. Linen tea towel – Tidbits Linen – my friend Cami just opened her online linen shop!
8. Faux fur slippers – Drifwoo – this slippers look so cozy!
9. Olive oil cruet – Linda Renee Pottery – love everything in this pottery shop.
10. Striped linen duvet – Magic Linen – I've ordered linen from this shop too, amazing!
11. European bread boards – Chase Vintage – another thing I can never have enough of.
12. Concrete tray – The Polished Jar – so pretty told soap bottles by your sink.
13. Amber or clear jars (plastic or glass) – The Polished Jar – I love that these amber bottles come in plastic so they don't fall and break in the shower!
14. Pom pom pillow case – Magic Linen – the cutest pom pom pillow cases!
15. Travel jewelry case – Darling Co Shop – I must have this!
16. Vintage wood risers – Chase Vintage – Love, love, love!
17. Pendelton wool pillow – 1705 Market – love these pillows
18. Pantry/spice labels – Real and Vibrant – okay, I'm weird to want pantry labels for Christmas but one year I had a label maker on my Christmas list and I was so happy when I got it so there's that!
19. Neutral pillow collection – Studio Pillows – these pillows come in a collection, enough said.
I am currently love this Vanilla Peppermint candle from River Birch. We keep lighting it and I had to keep telling Aaron to not light it again until I took a photo of it! It has the perfect amount of scent that isn't overpowering but makes your whole house smell fresh. My other favorite scents are: Balsam & Cedar, Birch, Apple Cinnamon, Maple Cinnamon and Pumpkin Spice.
For every candle sold, they are donating one meal to someone in need!
They also sell fragrant loose tea. Be sure to check them out and support this great small business!
Thank you so much for the candle and delicious sample scents, River Birch!
I hope this list will help you with your Christmas shopping this year. Be sure to support local small businesses!
Happy holidays!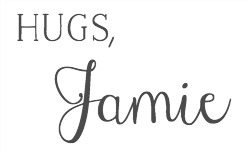 click in case you missed:
Free Printable Christmas Gift Tags