When do you get your Christmas decor out? I know, I said the C word.
Don't worry, I haven't decorated yet but just starting to think about it. Crazy when I just packed away my Halloween decor.
That's how it is in the blogging world.
But more importantly, I find that if I allow myself more time to think about how I want to decorate for the holidays, then the more relaxed I am during the actual holidays!
Remember my freshly painted staircase that I painted this year?
It's just screaming for some garland!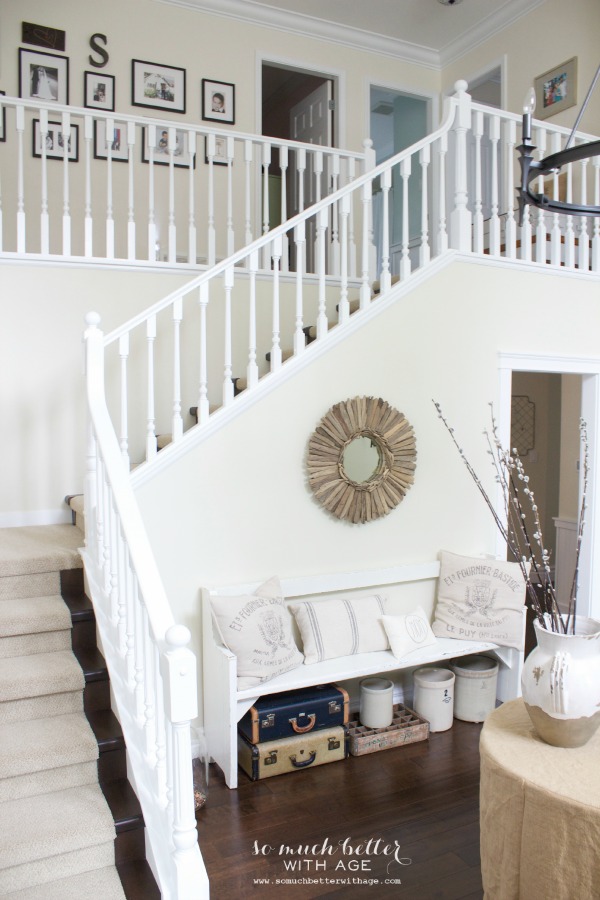 So I went ahead and ordered enough garland from Balsam Hill for the entire thing.
At least I hope it's enough. That is one massive staircase.
 I ordered three 10 foot long BH Fraser Fir garlands (*affiliate link).
It's soooooo pretty. I just can't get over how real it looks.
I also ordered this beautiful 30″ Fraser Fir wreath with clear lights.
And I couldn't wait to try it out. I might put it over the mantel right over my rustic mirror.
 Gorgeous!
It may be too early for you to start thinking about Christmas …
but clearly it's not too early for me 😉
Disclosure:  Thank you, Balsam Hill, for the beautiful garlands and wreath. All opinions are 100% my own.
More Christmas 2014 Posts: