I'm sharing my spring/summer wardrobe capsule with you today all from H&M. I'm also sharing my journey on how I'm becoming more comfortable with my body!
I've never done a fashion post on my blog (and for those that don't care for them, don't worry it's not a regular thing). I think I might do one every season. But I also wanted to share with you why I wanted to share today and it has more to do with body image than clothing.
How I'm Learning to Become More Comfortable with My Body
One of the big reasons that I wanted to do this spring/summer capsule is because I struggle with feeling good in my body. I know other women can relate. I used to be skinny (too skinny probably) and I don't want to be super skinny again but I feel like my ideal body weight would be about 10-15 lbs. lighter than I currently am. To put things into perspective, when I got married in 2007 I was 100 lbs. and I'm currently 135 lbs. I do not want to be 100 lbs. again but somewhere in the middle between the two weights would be good. BUT, I am trying to love myself just as I am right now. That part is hard but I've gotten soooo much better at it (or else, let's be honest, I wouldn't even attempt to write this post).
I am eating healthier and working out 5-6 days a week which has made me gain a lot of muscle so the weight hasn't shifted but overall I'm feeling good and I've been getting up earlier in the morning and have more energy. All of that is great! I get frustrated though when I don't see the number on the scale move so it's been a learning challenge for me to just accept it. I'm healthy and that's all that matters! I'm learning to be patient with myself.
Usually when I have a weight goal in mind, I don't like to buy new clothes. I feel like it should be a reward to only buy new clothing items once I'm at my ideal weight, which is ridiculous because I need to wear clothes. I did need some new spring/summer outfits and before I bought these clothing items, I purged the items that I no longer wore and donated them. I am determined to keep my walk-in closet and dresser in Marie Kondo organization.
I feel the need to point out that I'm definitely no fashionista, I've always been more concerned with furniture than clothing and I'm a practical person (I live in jeans and tops). I love these clothing items that I picked from H&M because of their price point, their awesome linen items they had this year and I found my new favorite summer shorts!
My Spring/Summer Wardrobe Capsule from H&M
This post contains affiliate links for your shopping convenience. Click to read my full disclosure policy.
My sizing for reference:
5'3″
135 lbs.
Wide cropped pants that are currently in season do not look good on my body nor do the paper bag high waste bad, I've tried many times.  I'm very short waisted.
This tank is my favorite and it's only $5.99 US! It's the perfect staple.
***
I live in these jeans from J.Crew but this sage green linen top is what I recently bought from H&M. It's my favorite color if you haven't noticed yet!
J. Crew valley wash (grey) skinny jean size 26 | H&M ruffle-sleeved linen top khaki green size medium
***
Love the sleeve detail on this shirt and the length. It's really comfortable.
J. Crew valley wash (grey) skinny jean size 26  | V-neck blue and white striped top size 4
***
This knot detail floral top is a steal at under $10. I don't like to show my midriff so I paired it with a basic tank.
Knot detail top floral size medium| V neck jersey camisole size small
Ankle length chinos khaki green size 4
***
I switched up the chino pants for the chino shorts (my favorite new summer short!)
Knot detail top floral size medium | V neck jersey camisole size small
Short chino shorts khaki green size 4
***
See?! I could live in this shorts. Perfect length and I love the pockets.
Jersey tank top blue size small | Short chino shorts blue & white striped size 4
***
I bought them in nearly every color.
Short chino short black size 4 | Ruffle-sleeved linen top khaki green size medium
***
I love these linen joggers! I have a few pair from other brands and these ones are by far the best price and so comfy. Perfect travel pants!
Crinkle blouse khaki green size 4 | Linen joggers light beige size 2
Sizing: I bought some linen joggers in size 4 then washed & dried them to shrink which fit perfect. I also bought some in size 2 (that's all they had left at my store) and size 2 fits it's just a bit snug around the hips. Linen really bags out so it should fit just so when trying them on, almost a bit tight.
***
Some more of my favorite linen joggers and this sweater is perfect for summer. It's so weight light.
Loose-knit striped sweater size small |V neck jersey camisole size small
 Linen jogger chambray blue size 2
(I bought them in Canada but I don't see it online on US site but they have blue and white stripe)
***
This green jacket has a baggy fit and works well for a summer jacket.
This dress was $20 CDN!!
Jacket with gathered dark green sleeves size 4 (has a baggy fit)| V-neck dress in white/leaf pattern size small
***
This light beige linen jacket has a slim fit and looks great with any fitted top or dress.
Linen blend jacket size 4 (has a slim fit) |V-neck dress in white/leaf pattern size small
***
Here are some iPhone photos to give you some different angles of the clothing.
I hope you enjoyed this spring/summer wardrobe capsule. Let me know in the comments below if you'd like to see more posts like this every season.
Make sure to pin it for later!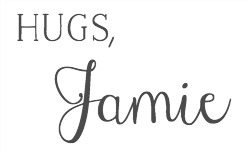 Click in Case You Missed:
How to Declutter and Purge Your Closet