Come take a peek at my first spring tour of my kitchen.
Welcome to my first spring tour! If you're stopping by from Jen at Decor Gold Designs, welcome!
And thank you Jen and Randi of Randi Garrett Designs for inviting me on this tour.
I moved in to this house in April last year so this is its official first spring tour.
I love spring. Spring and fall are my two favorite seasons. I like how they usher in a renewal to a fresh start.
It's also the start of a few spring tours I have lined up for you this month as well as some fun spring projects.
So let's begin this first spring tour!
Although I haven't even lived in this house a year yet, I've still gone through some purging and reorganizing.
Things always have a way of getting out of hand after some time.
I can feel the same way about myself too sometimes. 
I'm always learning and reading self-improvement books to become the best me possible. 
For so long I felt 'less than' and not good enough. But I know I can't let what others say or think affect me.
Never let anyone dull your sparkle!
I feel like I'm finally getting my sparkle back. And more 'sparkles' that I didn't even know I had.
When you give it your all and try your best, don't let anyone knock you down. And if you do, you have to just get yourself back up there again.
Do you like all these cliches? I'm really not trying to make it sound like cliches.
I truly believe. For so long I didn't and I let my light be dimmed.
And when you dim your light, the only person that suffers is you. There's no point in hiding in the shadows.
You deserve to take up space in the world. You matter. Your opinion matters. What you do and think matters.
Why is that so hard for some women to believe sometimes? It seems so logical. But it's easy to lose sight of things sometimes.
And if you don't believe it in your core being, then you easily lose it.
So keep moving ahead and don't let anyone say how you should feel or think or what you need to do.
If you're still enough, you will learn to know yourself and love yourself.
You can decide what you like, what you want to do with your life.
You only get one life and you might as well make the most of it.
Start this spring. Start with cleaning your house and bringing in flowers.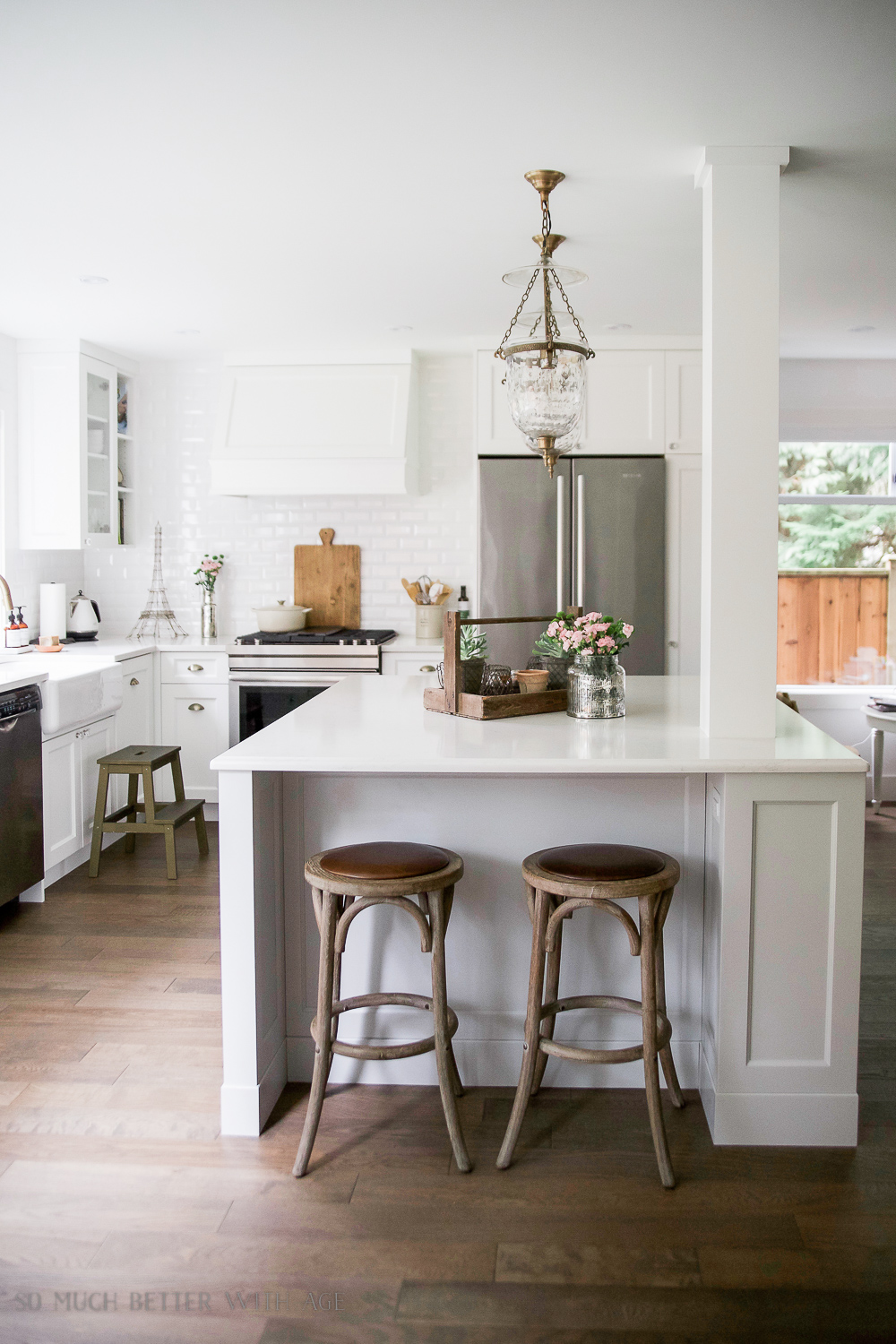 It may seem like a small thing but when you take care of your home, you take care of yourself.
Then you can rest and allow your soul to breathe and think. To think about what you want and don't want.
To know that you matter and that your opinion matters.
I love a spring renewal, don't you?
I'm so glad you toured here today. And thank you for listening!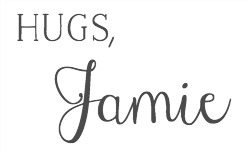 Shop The House & Full Source List
Now be sure to visit Lucy at Craftberry Bush.
And in case you missed any in this blog hop, you can see them all here.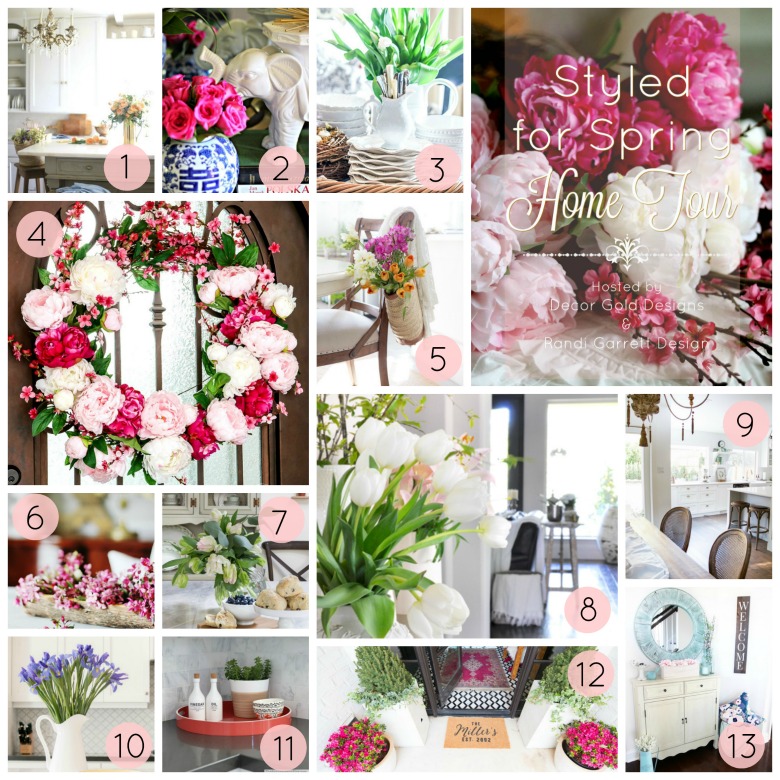 1 | French Country Cottage 2| Dimples and Tangles 3| Stone Gable
4| Randi Garrett Design 5| Craftberry Bush
6| Thistle Wood Farms 7| Zevy Joy 8| Decor Gold Designs 9| So Much Better With Age
10| Lindsay Hill Interiors 11| The Sunnyside Up Blog 12| CC & Mike 13| Just a Girl and Her Blog
Below are the participants in Week #2 – Bedroom, Dining and Living Room Spring Decor…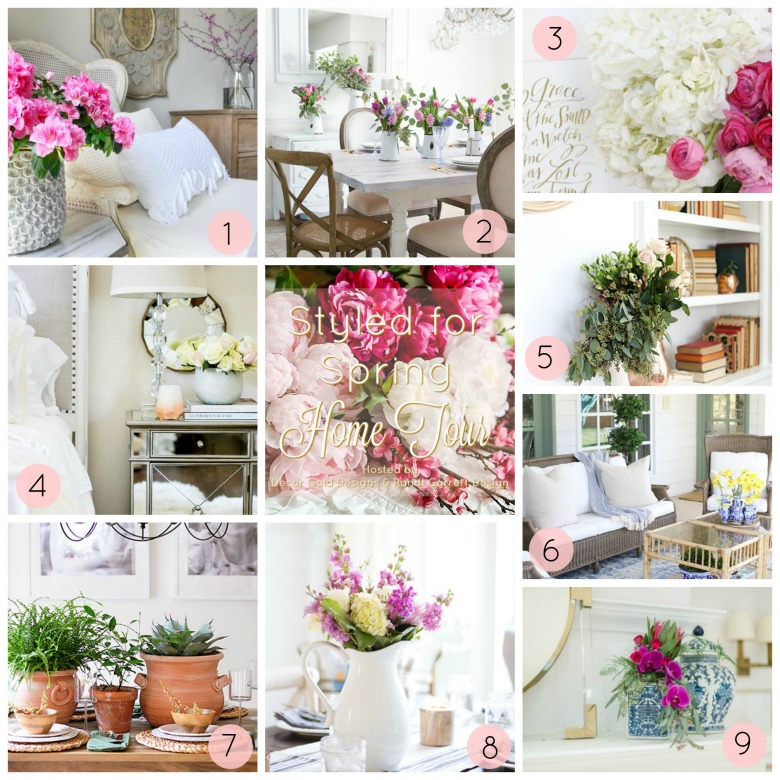 1| Decor Gold Designs 2| Shabby Fufu 3| Life on Virginia Street
4| Randi Garrett Design 5| Maison de Pax 6| Eleven Gables
7| Know How She Does It 8| A Thoughtful Place 9| The Leslie Style