Looking for a super easy DIY summer wreath?
I love wreaths but the ones I love on Pinterest seem so time consuming. I have many I
want to try on my 'to do' list and I will do them….one day.
For now this is my wreath.
Supplies:
-shells
– grapevine wreath
– gluegun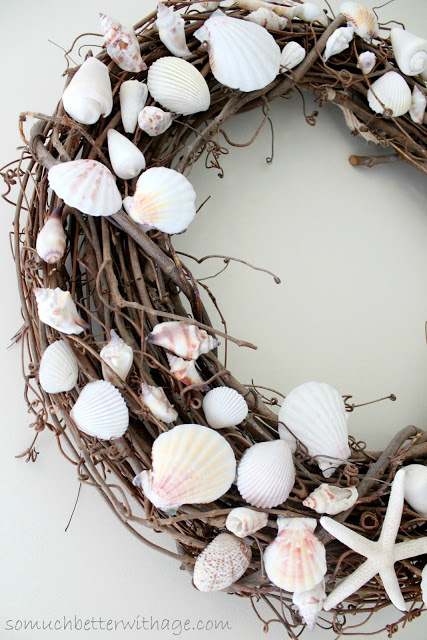 Tutorial: 
Step 1:  Glue shells on wreath.
You're done. Now find that glass of wine and enjoy your accomplishment!